End of Season Power Rankings: 30-26
23 min read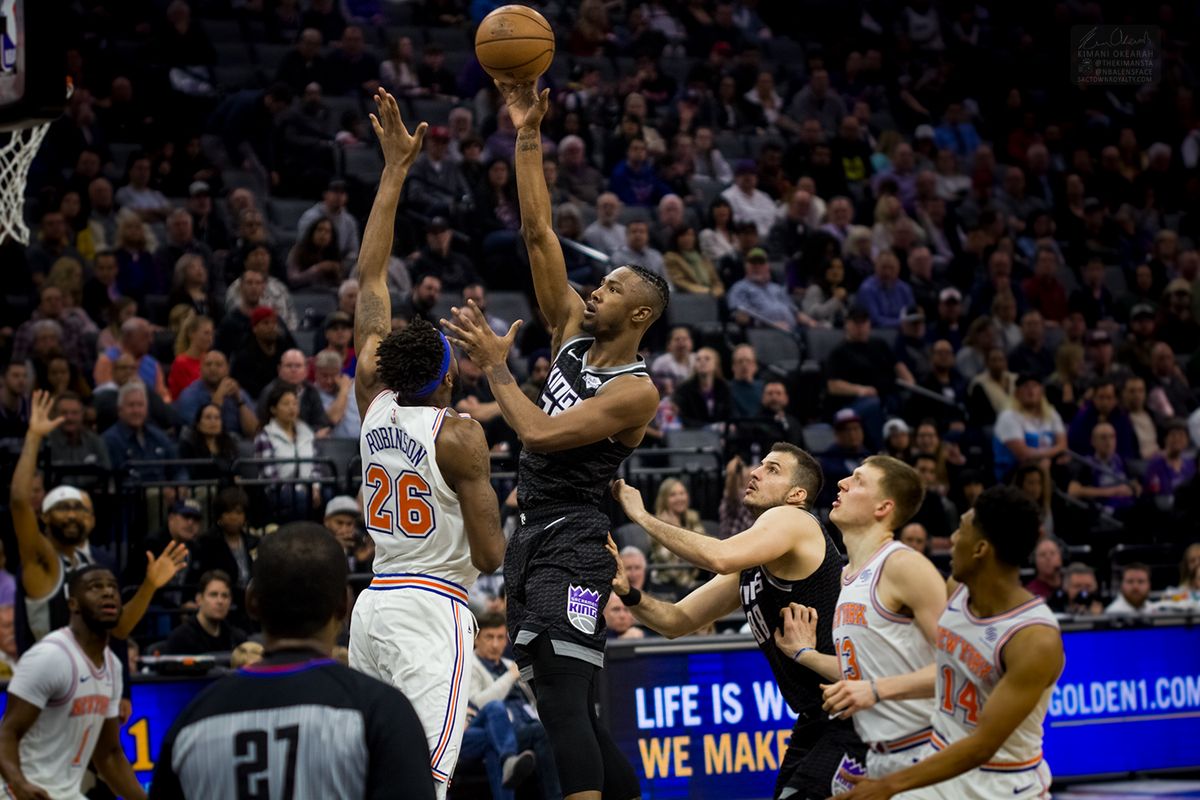 The NBA season isn't over quite yet, but it is for twenty-eight of the thirty teams. For everyone but the Lakers and Heat, the off-season is here. That's enough for me to get started on my end of season power rankings. Teams will look a little, or a lot, different when we kick off the next season in a few months, but there's still value in looking at where each team stands heading into the fall. In this version of the Michael Regan NBA Power Rankings, I'll take a look at exactly that.
This is a ranking of where each team stands now as we look towards next season, not a ranking of where each team stood at the end of this last season or an exact prediction of where each team will finish next season. The Warriors, for example, will not be sitting in the bottom five, and I will be ranking potential sellers like the Thunder and Spurs as if they will head into next year without trades. Let's get to it.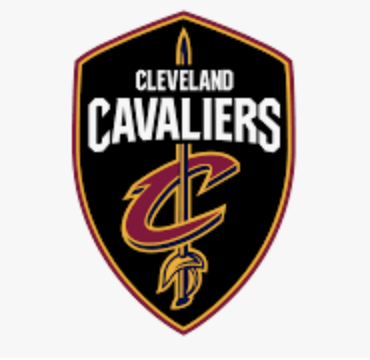 Pre-Bubble Ranking: 29
Returning Players (in order of money owed): Kevin Love, Larry Nance, Dante Exum, Darius Garland, Colin Sexton, Cedi Osman, Dylan Windler, Kevin Porter
Player Options: Andre Drummond
Partially Guaranteed Deals: Alfonzo McKinnie, Dean Wade
Free Agents: Tristan Thompson, Ante Zizic
Draft Picks: One (5)
The Cavs are just a bad team. They went 19-46 this year, beating only the Warriors in winning percentage. Cleveland ranked 20th or worse in FG%, 3PT%, FT%, scoring efficiency, defensive efficiency, turnovers (last), steals, and blocks (last). To make matters worse, they ended up dropping to the fifth overall pick, something they probably deserved after landing the first pick three times during the brief Miami LeBron era. They don't have any clear path to contention next season. No one on this team projects to be more than just good, and it's hard to see them finding an immediate star with the fifth pick in this year's draft. All signs are pointing to another year at the bottom.
The major issue for this team, and really the franchise, is that the Cavs have won an average of 24.1 games per season in their last eleven without LeBron. They haven't made the playoffs without him since 1998. Superstars win you games and sometimes even titles. Those are absolutely worth everything that follows, but players of that caliber also tend to put you in a terrible spot when they leave. You build a veteran team around them to win in the moment, and you're suddenly left with nothing when they sign elsewhere or retire. It happened with the Lakers and Kobe, the Cavs and Heat and LeBron, the Spurs (to a lesser degree) and their title winning core. It's set up to happen in Golden State, where they currently have a shell of a team around an aging Steph, Klay, and Draymond. It happened with the Bulls and MJ/Pippen. The list goes on.
It's simply not possible to sustain a winning run forever, even in San Antonio, and the Cavs, by virtue of LeBron suddenly leaving in free agency twice and giving them no time or path to getting something of value back, have had it as bad as any team. General front office incompetence hasn't helped much either, of course, but it's not unreasonable to point out that LeBron's second tenure in Cleveland left this team with a cupboard empty of pretty much everything but Kevin Love and Larry Nance Jr. I like both of those guys, but it's not exactly easy to go from there to title contention in two years. Cleveland obviously has fallen well short of that.
With that said, there are some positives here. Love is still a very solid NBA player. He's averaged at least 16 points and 9 rebounds per game every year since 2011, and he topped those numbers last year while shooting 37% from deep on seven attempts per game. Andre Drummond – barring an insane move to turn down almost $30 million dollars – will solidify what should be a decent starting tandem at the four and five if both stay healthy. Drummond is far from perfect, but he's led the league in rebounding in four of the last five seasons and plays capably at the rim on both sides. Those things do still matter, especially in the regular season. Nance is an underrated role player who has started to stretch his game beyond the arc. Now, should those three all be among your top four players? No. This team simply doesn't have the necessary firepower at the top. But the PF/C group here is still very respectable.
Then there's Colin Sexton, who had about as quiet of a 21/3/3 season as you can have (he was technically 3 assists short but we'll ignore that). Sexton shot 38% from deep and picked it up as the season went along. It was a promising offensive year, especially from a scoring perspective. He was – had he dished out those three extra assists – one of just nineteen players to average 20/3/3 while shooting 35% or better from deep in 2020. CJ McCollum and Zach LaVine were the only other players on that list that have never made an All-Star team. That's decent company to keep. There's still plenty of work to be done as a passer, defender, and, based on certain visuals, leader/teammate, but Sexton did make some moderate improvements defensively last season. He still wasn't good, but progress is progress. If he continues to play this well offensively – where enhancing his ability to make plays for others needs to be the next significant step – a little bit of defensive progress is just about all he'll need. Sexton is nowhere near good enough to carry this specific team to the playoffs, but he's still on pace to create a pretty good career for himself.
The biggest current problem for Cleveland, as I've already mentioned, is that these four cannot be the best players on a competitive NBA team. Yet, here we are. The rest of this roster is a mix of unproven guards and forwards with ceilings that look pretty hard and relatively low from here. The prime example of that might be Darius Garland. He showed some playmaking chops and shot about league average from beyond the arc as a rookie last season. He also really struggled from the field and was either the worst or second-worst player in the league in VORP, BPM, and win shares. There's still hope, but a Sexton-Garland backcourt is horrendous defensively. Sexton is on track, more or less, to do enough offensively, but Garland needs to make one heck of a jump to cover for his defensive flaws. I don't know if that happens.
That's really the story of the day in Cleveland. This team simply isn't good enough, and you don't feel very confident in their ability to change that. Cedi Osman, Kevin Porter Jr, Dante Exum, and Dyland Windler have some positive traits, but they're not tipping the needle on a team like this. No major free agents are signing here. Positionally, the Cavs should probably be looking for a forward with that fifth pick, but they really need to draft the best available player. Who knows how long Sexton and Garland will remain the starting duo in the backcourt, and both Love and Drummond could be in different cities by next season.
To sum things up – don't expect the Cavs to be good any time soon.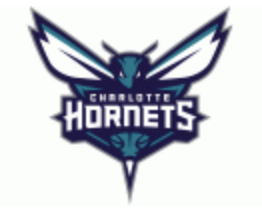 Pre-Bubble Ranking: 23
Returning Players (in order of money owed): Terry Rozier, Cody Zeller, Malik Monk, PJ Washington, Miles Bridges
Player Option: Nicolas Batum
Partially Guaranteed Deals: Devonte' Graham, Cody Martin, Jalen McDaniels, Caleb Martin
Free Agents: Bismack Biyombo, Willy Hernangomez, Dwayne Bacon
Last year's two-way players: Ray Spalding and Kobi Simmons
Draft Picks: Three (3, 32, 56)
Here's the good news for the Hornets – they got lucky in the lottery and have the third pick in the draft. That's crucial for a young team lacking in overall talent. I don't love the draft class this year, but there's always going to be a chance to add someone who can contribute for a long time that high in the draft. Of course, as Charlotte knows, there's also the risk of drafting someone like Michael Kidd-Gilchrist, who is now in Dallas after a failed run with the Hornets. Either way, it's better than having the sixth or seventh pick.
The bad news for the Hornets is that the 2020 Hornets weren't as good as their record suggests (and their record doesn't suggest that they were all that good). This is a team that went 5-25 in games decided by 10 or more points last season. My stats department tells me that's pretty bad, and the obvious takeaway is that the Hornets weren't ready to consistently compete. The only thing that kept this team afloat was a decent 18-17 record in games decided by single digits. In other words, this was a team that outperformed their quality last season, as their 19-46 expected record (four games worse than their actual record) would suggest. The Hornets were 27th in SRS, which looks at both strength of schedule and margin of victory. They were 29th in scoring efficiency and 24th in defensive efficiency. They were 27th in point differential. They might be due for a bit of a reality check next year, and the odds of finding someone at #3 that is going to come in and immediately turn this team into a playoff contender are low. It's hard to see Charlotte being good next year.
The future beyond 2021 isn't quite that dreary. There are pieces here, and the Hornets could build a really solid core with some draft day success over the next two seasons.
Devonte' Graham went from a completely inconsequential rookie to a decent starting point guard last year. Across the whole league, only eight All-Stars joined him in averaging more than 18 points and 7 assists per game, and Graham finished third and second in that group in three-pointers made and 3PT%. That's special production, and it shouldn't be ignored simply because Graham plays for a bad team in a small market. The front office folks in Charlotte have to be feeling really good about what they have with him, even though there are still issues to work through, efficiency and defense chief among them. Graham, for example, posted the eleventh worst two-point FG% in the league among those who shot at least 50 twos.
He's supported by two other promising young players – PJ Washington and Miles Bridges. Washington deservedly made the All-Rookie second team this year after averaging roughly 12 points, 5 boards, and 2 assists per game while hitting over 37% of his threes. Bridges is a special athlete with the potential to be a consistent, high-level contributor on the wing. He struggled to maintain efficiency and quality in a bigger role this season, so finding ways to turn that around will be key this year.
Those three are at the base of this team building exercise, and they're joined by the Martin twins, who both just turned 25 after their rookie seasons. Caleb is more of a scorer/shooter (19.1 points per game and 36.6% from deep his last two years at Nevada) and Cody brings a bit more playmaking (4.8 assists per game in those two seasons). Both showed some flashes last year, and Charlotte should absolutely be using next season to give them as much playing time as possible to see what they've got at this level. Jalen McDaniels, a solid rebounder with some floor spacing potential at the four spot, is in the same boat as those two, though he's just 22. That's six younger players to grow alongside whoever the Hornets bring in from the draft with their three picks, and it's a decent starting point as they look to move on from the Kemba Walker era.
There's also Cody Zeller (28), who's due about $15 million this year. Zeller is a perfectly fine center who will give you about 20-25 minutes per game. I don't know if he fits into the long-term plans here, but he should be a solid contributor next year.
The rest of the roster is a bit of a mess. Nicolas Batum has an absurd $27 million player option for next year. A leftover piece from those Kemba teams, Batum lost most of his 2020 season to injuries, and he simply has not delivered in a way that supports the contract he received back in 2016. He wasn't good even when he played last year, and some sort of buyout might be in the cards for him. Maybe it's unrealistic to think that the Hornets will fully embrace the youth and accept whatever happens on the court, but I don't see the utility of playing Batum. He's just taking minutes from guys that could get more from them, both for themselves and for the team's future.
Malik Monk was briefly banned from the league for drug use. He's now back, but there's likely going to be some work to do on his side of things to regain some trust. That suspension came at a terrible time. Monk had been turning his scoring potential into the best streak of his career before his season suddenly ended with eight games to go.
Then there's Terry Rozier, who made $56 million in a Charlotte panic move once Walker decided he wanted to be a Celtic. The counting stats – 18 points, 4 rebounds, 4 assists per game on 40.7% from deep – don't look all that bad, but there are some serious questions about Rozier's impact. His on-off split, -9.4, ranked 254th out of 259 players. He's one of just eight players in league history to post a negative BPM while averaging at least 15, 3, and 3 and shooting 40% or better from three. He's one of just two (2013 OJ Mayo) to post those numbers and produce less than 0.07 win shares per 48 minutes. That doesn't paint the rosiest picture for Rozier, and it's hard to say that he's going to be in Charlotte beyond his contract, which ends after two more seasons.
The Hornets are far from great. Graham needs to prove he can do it twice. Bridges needs to be better in a larger role. Many of the younger pieces around those two and Washington are completely unproven, and there's no established veteran to lead the young guys. This doesn't figure to be a very good basketball team in 2021. That doesn't mean they can't be better in 2022.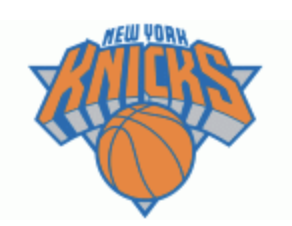 Pre-Bubble Ranking: 26
Returning Players (in order of money owed): Julius Randle, RJ Barrett, Frank Ntilikina, Dennis Smith, Kevin Knox, Ignas Brazdeikis
Partially Guaranteed Deals: Elfrid Payton, Reggie Bullock, Mitchell Robinson
Team Options: Bobby Portis, Taj Gibson, Wayne Ellington, Theo Pinson
Free Agents: Maurice Harkless, Daymean Dotson
Draft Picks: Two (8, 38)
Tom Thibodeau and Leon Rose should bring some stability to New York, but this team just has to go here when you look at the roster. Next year's version of the Knicks probably won't be much better than what we saw at the end of this season, when they went 6-9 after the Marcus Morris trade. I just can't see any significant free agents agreeing to long-term deals here until they can show some sort of competency as a franchise, and the Knicks fell all the way to the eighth pick. In a weak draft, you likely aren't getting someone who will come in and carry your team from the jump with that pick. We're headed towards another down year in New York, and the key will be accepting that. This is where the new coaches and front office guys come in. They can't reshape this franchise's reputation in the next two months, but they can show that patience and stability are the new key words in New York. Don't trade for Russell Westbrook or Chris Paul. That's dumb. Don't throw $50 million at Goran Dragic. That's the old Knicks. Recognize that you have the opportunity to develop your younger players and play competent basketball with a team that finished the year 17-25. A calm, 30-35 win season would be a genuine step in the right direction for the Knicks next season.
The question is what they end up doing with Gibson, Portis, Payton, Ellington, and Bullock. Mitchell Robinson is a lock to return, but do you bring back some of those veterans and play them in a gap year of sorts while you try to build some stability? That's the smart move from where I sit, but any and all tomfoolery is on the table when it comes to the Knicks and free agency. I'll say it again. The worst thing the Knicks could do would be making a bunch of moves in a scrambling effort to grab the 7 or 8 seed. It's just not worth it, and the patience that some of the new behind-the-scenes faces are able to show in the coming months could be a defining moment for the franchise. Over the last five-plus years, we've seen two classic teams on opposite coasts – the Knicks and the Lakers – fall off the grid due to horrendous management.. The Lakers were bailed out when LeBron chose to come to LA. The Knicks haven't been so lucky, and they're going to need to do a little extra work.
The good news is that there are a lot of young players here. Only four guys on the end of the season roster were older than 26. Only three were older than 27. The bad news is that young doesn't necessarily translate to good.
Let's start with the unequivocally bad. Kevin Knox's sophomore campaign was one of the worst sequels of all-time. Frank Ntilikina hasn't really done much of anything that suggests he's more than a potentially decent role player. Dennis Smith Jr's third season was Knoxian. It might even be more appropriate to say that Knox's second season was Smithian. Either way, the Knicks lose.
Then there's the complete mysteries. Iggy Brazdeikis has played 50 NBA minutes. Kenny Wooten, a two-way player, has played 0. There's no way of knowing when, or if, they will be ready. The draft picks will likely fall into this boat of uncertainty as well, though you would obviously hope that the number eight pick is at least ready to play consistent minutes from the jump.
Last are the relative positives. Yes, RJ Barrett really struggled with efficiency as a rookie, and his defense wasn't much better. But future high-level success is still very much on the table, and Thibodeau has the tools to develop him into a capable NBA player. Julius Randle, the best player in New York at the moment, is a wrecking ball. That's good and bad. He's productive, and he's a piece that can absolutely be a part of what they build in NYC. He's also probably better suited in a lesser role, where he's able to be more selective in choosing when he attacks. Being the top dog tends to emphasize some of his worst tendencies. Then there's Robinson, a two-way, rim-controlling center with immense potential that has yet to hit 25 minutes per game in a season because of foul trouble and other issues. Thibs is likely licking his chops looking at those minutes totals, and that could be a really good thing for Robinson.
There's hope in New York. There's a new coach, there's new front office leadership, and there are a few pieces. They just need to avoid being the Knicks and chucking the rebuild in the trash before it even starts by signing six new mid-level veterans this fall/winter. You're going to be bad, so why not lean on the young players you have and make firm decisions on who will be sticking around and who needs to go?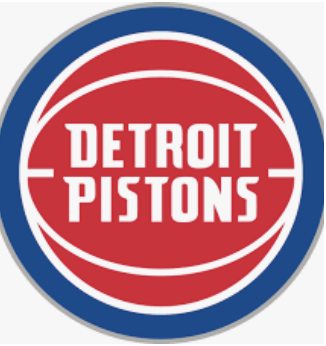 Pre-Bubble Ranking: 27
Returning Players (in order of money owed): Blake Griffin, Derrick Rose, Luke Kennard, Sekou Doumbouya
Player Option: Tony Snell
Partially Guaranteed Deals: Bruce Brown, Khyri Thomas, Justin Patton
Team Options: Svi Mykhailiuk
Free Agents: Christian Wood, Brandon Knight, John Henson, Langston Galloway, Thon Maker, Jordan McRae
Last year's two-way players: Jordan Bone, Louis King
Draft Picks: One (7)
Some team has to go here, and it's not the easiest decision. There's a pretty clear bottom three in the league as we approach next season. Unfortunately for Detroit, at least as far as 2021 is concerned, they're the best option for this third-to-last spot. We could very well see a tanking project take place here in Michigan.
I'll start by saying that I'm not completely out on the Pistons next year. If, and this is a rather big if, we see the Blake Griffin from two years ago, this is a team that could compete for a playoff spot. Griffin is that good, and this isn't a roster bereft of talent around him. The issue, of course, is that it's impossible to trust Blake's body at this point, and the rest of the team isn't good enough to pick up the slack if he can't find his past form, especially with Drummond now in Cleveland. The other issue for Detroit's short-term success is that this roster is set up for a teardown. The Pistons have just two non-guaranteed contracts worth $42.6 million on the books for 2022, though it's hard to see Griffin passing on his $38 million player option or Doumbouya's cheap team option being declined. Regardless, that's almost nothing. They have just $5.5 million (the second year of Doumbouya's option) currently on the books for 2023. For the sake of comparison, the Blazers will be paying Damian Lillard and CJ McCollum more than $86 million in 2024. Lillard is due more than $50 million in 2025. This is a Pistons team with very little money committed to the future, and that's a fantastic spot to be in at the beginning of a rebuild. New GM Troy Weaver is going to have plenty of flexibility. He just needs to make the right calls with all that space. It's easier said than done, especially for teams that don't play in the biggest markets.
The good thing for the Pistons is that they've done relatively well in recent years with finding young talent. There are a number of solid, young contributors here, and they figure to be relatively cheap moving forward if Weaver wants them to stick around.
Bruce Brown has defensive chops, and he made significant strides offensively in his second season – shooting roughly 5% better from the field and 9% better from deep, averaging more than double the assists per 36 minutes (5.1), and improving as a scorer. Luke Kennard is a smooth scorer and playmaker. He got off to a good start last season before injuries derailed his third year in the league. Svi Mykhailiuk is a very good shooter, and Doumbouya is a 19 year old athlete with a decent amount of potential.
Then there's Christian Wood, the lanky and physically gifted big who appears to have found his spot in Detroit. The Pistons were nearly 11 points better per 100 possessions when Wood played, and he averaged 22 points and 9 boards per game while shooting over 40% from deep in twelve starts. Bringing him back needs to be a top priority for Weaver in the coming months. That cast of players, along with the veteran Tony Snell, who is arguably basketball's best example of a literal straight line that runs right across the middle of the league, form a decent support system for Griffin and Derrick Rose. The question for Detroit is what they're going to do with those two.
If Griffin returns to something like his 2019 form, he's a clear top 25 player in the league. That's where he finished in VORP, win shares, BPM, and points per game. He was in the top 35 in PER and rebounds and assists per game. That version of Griffin is enough to put this team in the race for a playoff spot, and if the Pistons believe that is the version of Griffin we end up seeing, they might very well pull a Knicks this summer and sign a few veteran contributors to one-year deals. It didn't quite work for the Knicks because they simply don't have enough talent from top to bottom, but it could work for Detroit, as long as the goal is making – and not winning in – the playoffs. Those one-year deals would preserve the future cap space, and it might be the only option if Griffin isn't down for the count. 2019 Blake is too good to tank with, and you might as well gun for the playoffs if you're not going to sit at the very bottom of the league. In that scenario, Rose, who still provides high-level scoring and playmaking when he's available, might not be traded. It's always going to make sense to accept a great deal if they get the offer given his expiring contract, but the Pistons will be more inclined to hold onto Rose in the face of underwhelming offers if they come out of the gates hot.
The reason that Detroit is down here in 27th, and not higher, is that their dependence on Griffin's health is a greater mystery than pretty much every team above them. Playoff contention is an absolute best-case scenario that involves them rounding out the roster with a few reliable contributors, holding onto Rose and Snell for at least part of the season, and getting a good version of Griffin back. Any greatly diminished form from him – in a repeat of last season – sinks the playoff hopes. There's going to be a few teams that disappoint next year, as there always are, but the rest of the league (minus Cleveland, Charlotte, and New York) is shaping up as a potential champion and/or willing playoff contender. Detroit kind of falls somewhere in between those two groups, and that's why they're here.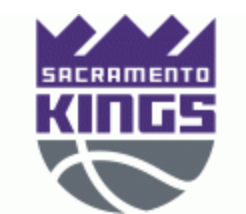 26. Sacramento Kings
Pre-Bubble Ranking: 17
Returning Players (in order of money owed): Buddy Hield, Harrison Barnes, Cory Joseph, Marvin Bagley, De'Aaron Fox, Richaun Holmes, Justin James
Player Option: Jabari Parker
Partially Guaranteed Deals: Nemanja Bjelica
Free Agents: Kent Bazemore, Bogdan Bogdanovic, Alex Len, Yogi Ferrell, Harry Giles, Corey Brewer
Draft Picks: Four (12, 35, 43, 52)
The Kings entered last season with a lot of hope, a new feeling for a team that hasn't been to the playoffs since the release of the first Wii. In typical Sacramento fashion, they didn't make good on that hope. Whether it was the disappointing 0-5 start, the disastrous 3-15 run after they had fought back to an overall record of 12-14, the 1-5 start in the bubble after they entered Orlando with a clear shot at the seeding game, the numerous injuries that led to a lost season for Marvin Bagley, the contract issues with Buddy Hield and Bogdan Bogdanovic, the other issues with Hield, or the injuries that kept De'Aaron Fox and Richaun Holmes out of 20+ games each, it was not a particularly positive season for the Kings.
That 1-5 start in the bubble was especially painful, as it took away all of the positive momentum Sacramento had managed to regain after that 15-29 start. They closed the first part of the regular season on a 13-7 run, and then they went down to the bubble and tossed it all away. The real problem for the Kings is that this is the team. Barnes and Hield have been paid a lot of money. Fox absolutely needs to be paid next. Bogdanovic is gone if the Kings don't pay him too. There's no flexibility here because of the money that has been and will be dished out, which means that improvement either needs to come through a home run trade involving Barnes or Hield (highly unlikely) or internal improvement. Relying on the latter isn't as promising of a situation as it might have been a year ago, but, barring a miracle, it's all the Kings have at this point. New GM Monte McNair wasn't exactly handed a full deck of cards from the former administration.
The seeding games have me down on the Kings – maybe a little too much. There are still reasons to be hopeful here.
Fox is a franchise cornerstone at the one. The shooting and defense could always be better, but he's a 22 year old putting up (roughly) 21 points, 7 assists, and 4 boards per game. The only other players since 2010 to average at least 20, 5, and 3 while being 22 or younger? Luka Doncic, Trae Young, D'Angelo Russell, Devin Booker, Giannis Antetokounmpo, Kyrie Irving, Derrick Rose, and Russell Westbrook. That's a good group to be in. Every single player that has put up those numbers at 22 or younger has finished their career with 65 or more win shares. Tyreke Evans and Rose are on pace to break that streak – and Booker, Doncic, Russell, and Young have a long way to go – but the point still stands. Averaging those numbers at this age is a really good thing.
Hield, if he stays, is an elite shooter by any measure. He's ranked 28th, 4th, and 3rd in three-pointers made per game over the last three seasons, and he was fourth in 3PT% among the twelve players that took at least 8 threes per game this season.
Bogdanovic, a restricted free agent (Kings can match any contract he is offered and keep him), is a crafty scorer and playmaker.
Barnes isn't worth the money at all (find my rundown of his contract situation in this piece), but he's the prototypical fifth starter on the wing. He's good for that role. The problem, again, is that the Kings are paying him to be a star. He quite simply doesn't have that level of play in him.
That's not really a positive, but Nemanja Bjelica is. He's as smooth as that transition from beyond the arc. Bjelica hit 41.4% of his triples on 4.4 attempts per game, joining Davis Bertans, Danilo Gallinari, and Karl-Anthony Towns as the only players 6'10" or taller to hit 40% of their threes while taking at least four per game this season. He also chips in solid rebounding and passing numbers, and he started 67 of Sacramento's 72 games this season.
Richaun Holmes had the best season of his career despite the injuries that cost him almost 30 games. He rebounded very well, shot just under 65% from the field, and led the Kings in on-off splits and win shares per 48 while trailing only Fox in BPM.
Then there's Bagley, who's a bit of a mystery at this point. He's been a disaster from beyond the arc as a pro (28.8% on just 1.6 attempts per game), robbing him of a somewhat significant aspect of his game. He shot 39.7% from deep on just under two threes per game at Duke. He's also been questionable defensively and injury prone. The good thing is that he's scoring and rebounding at a pretty high level, averaging 21 points and 10.8 boards per 36 minutes. Those are very similar numbers to Serge Ibaka, Kevin Love, and Nikola Jokic. The issue for Bagley is that he has yet to do any of the other things that make a good or great player. Changing that – and staying healthy – are the keys to his 2021 season. Given where the Kings are right now, it might be the key to their future too.
Finding some gems in the draft or free agency wouldn't hurt either. The Kings have four picks in the upcoming draft. That's a can't miss opportunity for a cash-strapped team, even though the location of each of those picks isn't exactly great. Finding cheap rotation pieces is just about all Sacramento can do to improve this team from the outside, and there's no place better for that objective than the draft. The two other names to watch – Harry Giles and Jabari Parker. Giles is entering unrestricted free agency because the Kings declined his team option last October (whoops), but he brought some good energy and minutes for Sacramento down the stretch this year. He has quite a bit of offensive potential, but his terrible injury history might mean any big contract offers are off the table. That makes a return possible, and the Kings should be trying to make it happen. Parker has a player option, and it's a reasonable $6.5 million for both sides. Parker's flaws aren't going anywhere at this point, but the man can still score the basketball and rebound at a decent clip. That's not the worst thing to have coming off your bench, and he could be a decent insurance policy in case of any injuries. After last year, it's fair to expect some of those to happen.
The Kings have some good players. They've played like a borderline playoff team for long stretches over the last two seasons. They also have as little flexibility as pretty much any team in the league, especially if they resign Bogdanovic, and I don't trust the roster around Fox enough to put them higher than this right now. I don't trust Luke Walton all that much either. The playoff hopes aren't dead in Sac Town, but they might be in a coma.