How Does Playoff Chase Stack Up in Crowded East? – Part 3/3
8 min read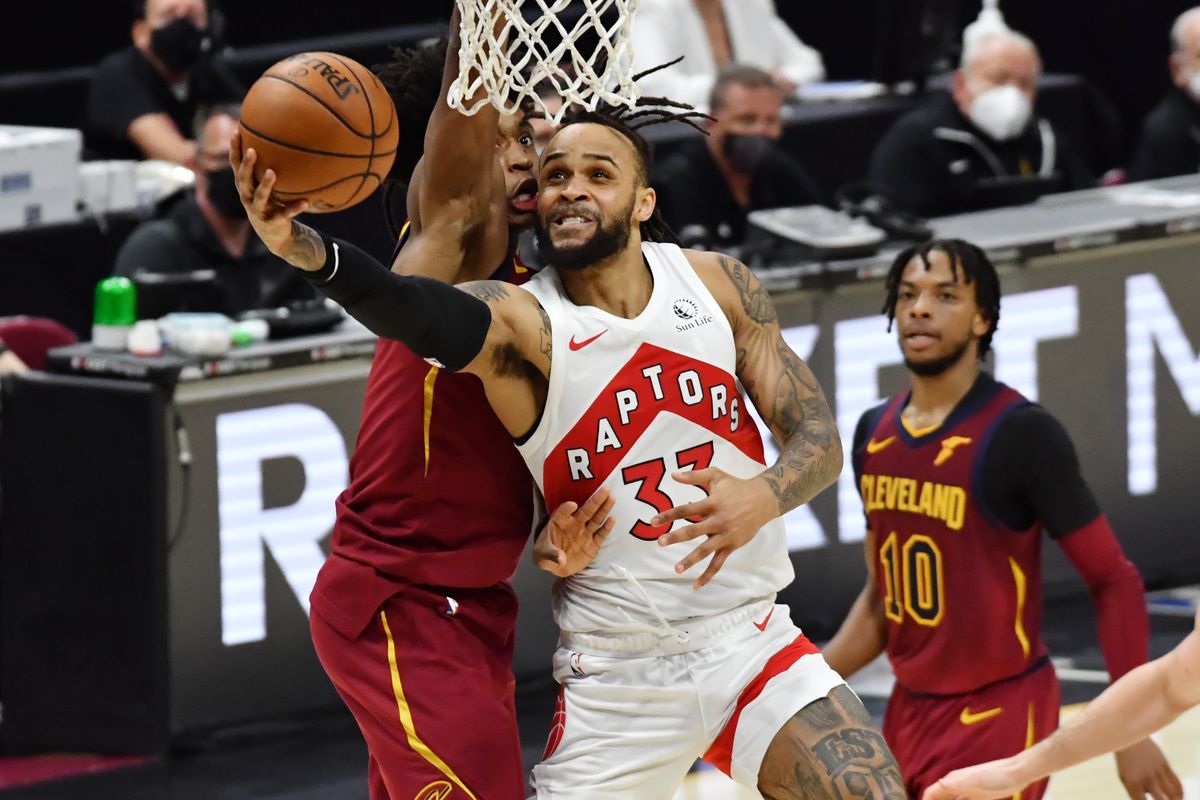 The NBA season begins on October 18, which means we're closing in on another year of one of sport's most interesting leagues. Can the Bucks defend their title? Can LeBron and AD rekindle their magic with a brand new Lakers roster? Can the Nets turn their paper supremacy into a real-life championship? Will the Bulls find the playoff spot they seek after a summer full of moves? Will the Clippers stay afloat while Kawhi recovers from his ACL injury? Which teams are ready to take the next step? Which teams are about to fall off the inevitable cliff? Over the next few weeks, we'll be taking a quick look at various questions facing NBA teams this season. The 2022 season is on the way. Let's get ready for it.
The Eastern Conference isn't shaping up to be any sort of easy stroll in the park this time around. The Bucks and Nets are prime title contenders, and the Sixers aren't far behind. The Heat and Hawks are both looking to build on their own methods of progress – unexpected playoff performance and off-season trades, respectively – and should be relatively stable members of the conference's top half. The Celtics and Knicks both look like solid playoff teams. Then there's the new-look Bulls, who figure to be in playoff-or-bust mode. Throw in the Wizards, Pacers, and Hornets, all teams that made last year's play-in, and you have eleven teams that won't make things easy for each other. With whatever's going on up in Toronto and teams that should have gotten at least a little better in Cleveland, Detroit, and Orlando, it should be a fun year of basketball out east.
With October (and the return of NBA basketball) closing in, let's take a look at how the conference stacks up from top to bottom. I technically have two tiers listed below, but, in reality, these are the four teams that I would group into one category – unlikely to make the playoffs. One team just deserves their own special spot. There's a percentage for each tier, and the less time you spend thinking about those percentages outside of how they generally compare to each other, the better. Before today's tiers, I have the short version of what we went over for the top eleven teams here and here.
THE LOCKS (100%)
1. Milwaukee Bucks
2. Brooklyn Nets
THE VIRTUAL LOCKS (95%)
3. Philadelphia 76ers
THE "WE'RE ALREADY THINKING ABOUT SEEDING" (90%)
4. Atlanta Hawks
5. Miami Heat
THE "WE SHOULD BE SAFE, RIGHT?" (75%)
6. New York Knicks
7. Boston Celtics
THE DEAD-IF-THEY'RE-NOT-SAFE (65%)
8. Chicago Bulls
THE PLAY-IN HOPEFULS (50%)
9. Charlotte Hornets
10. Washington Wizards
11. Indiana Pacers
Now let's get to the last four.
THE RAPTORS (20%)
12. Toronto Raptors
I'm not high on the Raptors. I think the team and its architect, Masai Ujiri, are wildly overrated because of their 2019 team of destiny type run sparked by the (admittedly shrewd) move to bring in Kawhi Leonard. Their stretch of relative success – which began far before their title season – didn't end until last year, but the Raps have done very little right from a team building perspective since they won it all. They got practically nothing in exchange for their veterans, and they're now stuck in no-man's land between legitimate playoff contention and the very bottom of the league. To put it another way, they have some decent veteran pieces but just don't look like a playoff roster.
Pascal Siakam is a good player; it's not easy to average 21 points, 7 boards, and 4 assists per game. That said, he's simply not at the "best player on a good team" level yet, and his ability to work on that with Kyle Lowry gone will be one of the key storylines to watch in Toronto. Perimeter efficiency, playmaking, and a return to a higher energy brand of basketball should be some of the goals here.
The same themes apply to Fred VanVleet and OG Anunoby. Both are good starters. VanVleet is a very solid shooter, strong playmaker, and tough all-around player. Anunoby is great defensively, and he can shoot the ball as well. The problem is that they're probably the second and third best players here. That just doesn't seem like a recipe for success, especially with an underwhelming bench beyond the first few options.
If Toronto is going to make some strides after last year's disappointing finish, Scottie Barnes will be crucial. They need someone to come in and provide a significant boost. There's a lot to like about Barnes – from his playmaking feel to his defense to his intangibles to his positive leadership and effort – but the shooting is a massive question mark. Can he make it work at the highest level?
The Raptors will also be looking to get continued growth from Gary Trent Jr and Chris Boucher, a promising season from Precious Achiuwa, and some veteran leadership and production from Goran Dragic. Those things will help. I don't know that they do a whole lot for the current bottom line, however. It's possible Siakam leads a resurgence with the return to the friendly confines of Toronto after a year in Tampa, but I'd bet we see another year outside of the playoff picture for the Raps.
THE LOOKING FOR SIGNS OF PROGRESS (10%)
13. Cleveland Cavaliers
The Cavs might end up being very interesting. There's a clear infusion of talent that's taken place here. Jarrett Allen, Evan Mobley, and Lauri Markkanen form a highly skilled and versatile – though also very flawed – frontcourt with a lot of potential. Collin Sexton and Darius Garland have taken some clear strides after starting their careers in rather brutal fashion. Ricky Rubio has helped young guards take some additional steps in years past and could do the same here. He will help stabilize the backcourt. Isaac Okoro isn't 21 yet, and he should be more comfortable this year with almost 2200 NBA minutes under his belt. Cedi Osman should shoot a little better and is at least a borderline replacement level player. Dean Wade and Dylan Windler both need more minutes and health, but they could develop into useful floor-spacing bigs. Kevin Love is around if Cleveland chooses to utilize him. That's not exactly a bare cupboard, and Cleveland could surprise some people if things go well early.
That all said, there are plenty of concerns here. Sexton and Garland are still pretty bad defensively; Cleveland will need to decide at some point if they want to keep those two together. We've seen the negative ramifications of a poor defensive backcourt of two small guards in Portland, where the Blazers have really struggled to compliment an elite offense with a competent offense, and there's obviously a rather large offensive difference between Dame and CJ and what we see in Cleveland. Sexton and Garland will either need to take some more significant offensive steps or find a way to shore up the defense. The frontcourt fit is also questionable, especially as it relates to a perimeter defense that's pretty scary (for the Cavs not their opponents). Mobley will need to be able to shoot and guard multiple positions with some competence from the jump, or things will get ugly. The franchise's development history isn't very good either, which isn't a great sign for guys like Okoro, Windler, and Wade. Cultural questions are also fair game with the ongoing Love saga and the team's lacking identity outside of LeBron since essentially 2000.
At the end of the day, taking some steps in the right direction is the goal here. That starts with developing a stronger on-court identity and not finishing 25th or worse in both offensive and defensive rating. It might mean winning 30+ games instead of sitting in the 20-25 range. It probably doesn't mean making a serious run at the play-in, but it should involve a better-looking product. Cleveland hasn't won without LeBron in a very long time; the talent to start the process of changing that might finally be here.
14. Detroit Pistons
The immediacy of Cade Cunningham's game translating to the next level will likely determine if the Pistons have any shot at doing something positively notable in a win-loss regard. If he's able to turn in a LaMelo Ball like season as a primary playmaker, strong scoring option, and all-around contributor, Detroit has the pieces to make some noise in the area of the play-in. Jerami Grant is not the most well-rounded player you'll find, but he turned in a really good season as a volume scorer on the wing last year. Saddiq Bey can absolutely stroke it from deep. Isaiah Stewart plays really hard, and he can rebound, protect the rim, and finish at the other end. Killian Hayes flashed his playmaking potential last year, and he will have time to work on his horrendous shooting start. Cory Joseph, Kelly Olynyk, and Trey Lyles should help space the floor and bring a veteran presence to the bench. Josh Jackson and Hamidou Diallo are both trending up as rotation players based on their recent play. Isaiah Livers and Luka Garza could be fun.
Fun is probably the best-case scenario for the Pistons. Maybe something like last year's Hornets but a few games worse. I do think that at least knocking on the door of the play-in is a clear possibility even if no one – and rightfully so – is picking this team to make a playoff run in any scenario. Let's end by re-emphasizing that they likely don't have the tools to compete for a play-in spot without a good season from Cunningham, who will direct the fate of the Detroit franchise both now and into the future.
15. Orlando Magic
The Magic being anything other than pretty dang terrible would be surprising. Jonathan Isaac is a dynamic defender, but his ability to bounce back from another serious leg injury is hard to predict. I love Jalen Suggs as a leader and player, but I'm not sure how much he can improve a team with such a low floor and ceiling, especially right away. Franz Wagner is very versatile, and he should help raise that floor. I'm not sure he raises the ceiling much. Moe Wagner was a great college player that has yet to carve out a consistent NBA role with his defensive struggles and a floor-spacing ability that just hasn't translated. Gary Harris has been trending downward consistently since 2018. Chuma Okeke has only played the equivalent of half a season. RJ Hampton, Admiral Schofield, and Iggy Brazdeikis are all completely unproven at this level. Markelle Fultz and Cole Anthony are solid scorers and playmakers, but that's about it. Terrence Ross is just a very good bench scorer. Mo Bamba has always been underwhelming. Wendell Carter Jr can't shoot or stay on the floor. Robin Lopez, Michael Carter-Williams, and E'Twaun Moore are decent enough rotation members who should help the young guys out, but they're not doing a whole lot to boost the win total here.
The good thing for the Magic is that they have a lot of guys with at least theoretical potential who will have a lot of opportunities to work towards that potential in a low-pressure environment. There are some decent veterans here. Suggs and Wagner should bring in some winning pedigree from their college experience, and I do really like both. But the simple fact of the matter here is that Orlando is looking for individual improvements, signs of roster and lineup cohesion, and really just about any sort of on-court positive rather than wins. There's no expectation that this will be anything close to a good basketball team, and one might just hope that they look more promising by the end of the season than they do at the beginning.