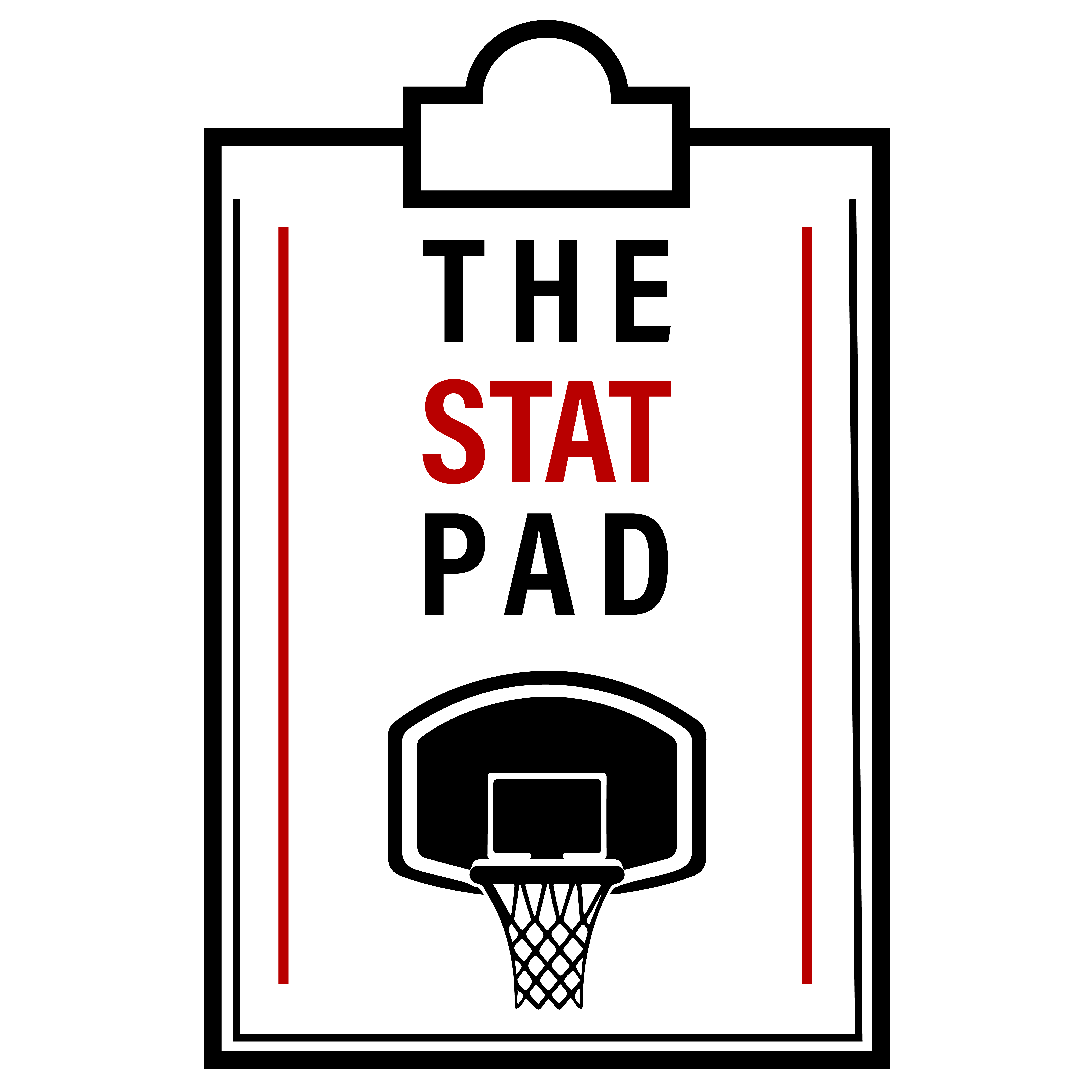 The Bucks and Nets kick off the season and their pursuit of the Finals on Tuesday night. We'll pick the game below, but who's your favorite to come out of the East and why?
Michael Regan: I'm all in on the Bucks. They're a complete team that learned just about everything you can about winning last year. Their top three is hard to match. Giannis is the best two-way player in the world, and he's just as locked in now as he was last fall. Khris Middleton is a clutch scorer, two-way difference maker, and vastly improved playmaker. Jrue Holiday's defense changed the Finals, and he averaged nearly 10 assists per game throughout the playoffs. It would be hard for his scoring efficiency to be as bad as it was during Milwaukee's title run. The return of the crafty Donte DiVincenzo will help make up for the loss of PJ Tucker, and Grayson Allen and George Hill will lead a group of incoming free agents that should further boost the offensive spacing. Brook Lopez will be Brook Lopez. Super sub Pat Connaughton and offensive spark Bobby Portis are back too. The Bucks are on top, and they will remain there until someone is able to knock them off the throne.
That very well could end up being the Nets. This is as good of an offense as we have ever seen. But the defense is a question mark and Kyrie's absence affects their offensive ceiling to some degree. The thrilling seven-game series between these two last year was marred by Brooklyn injuries, but it also wasn't the Bucks at their best and still barely clearing a 50% version of the Nets, as some might suggest. There's room for both teams to grow from there, and that leaves Milwaukee in the driver's seat for now.
The Warriors and Lakers will play in the second Tuesday night game. Both teams are looking to regain past championship form with very different supporting casts around a constant small core. Will either team succeed in that goal and make a serious run at a title?
Michael Regan: I'm not a fan of either team this year.
The Lakers are too old and defensively-challenged, and the fit at the top isn't really there. LeBron is very clearly showing signs of age despite his continued excellence. He's missed 58 games over the last three seasons after missing only 71 in his first fifteen seasons. Anthony Davis has been good but relatively underwhelming as a Laker outside of his bubble run. Russell Westbrook has fallen off an impact cliff in recent seasons, and neither he nor Davis can shoot all that well. None of those top three guys are great off-the-ball options. How does that work come the playoffs? There's a reason Russ has always been paired with elite perimeter scorers. The team around them is really old and doesn't have anything that inspires any sort of defensive confidence. It's going to take one heck of an effort from James to fuel a title run.
For the Warriors, it's pretty simple. They have an interesting and deep supporting cast headlined by Jordan Poole, Andrew Wiggins, Otto Porter Jr, and James Wiseman, but the simple reality is that their championship chances likely depend on the ability of Klay Thompson and Draymond Green to be something close to All-Stars. Steph alone at the top isn't enough, as we saw last year. But is it realistic to expect that level of play from those two? Klay hasn't played in two years. Draymond isn't the same offensive player he used to be, and he wasn't hugely productive there to begin with. Golden State needs a lot of things to go right to push towards the top.
All that said, the West is wide open. Both teams will have their shot if they can successfully mitigate some of these concerns.
The Grizzlies begin their season in Memphis against the Cavs Wednesday night. Can they take the jump from play-in team to real playoff threat this season?
Michael Regan: It's true that the West is wide open, but that just means that there are a lot of teams that can potentially win it. For the Grizzlies and their attempt to break into that upper echelon, that's not entirely ideal. The Suns, Nuggets, Jazz, and Mavs are pretty clearly above Memphis right now. The Lakers should be. The Warriors should be too. Throw in the Clippers, who I like as much as anyone with Kawhi and who should be able to stay afloat without him, and you're already at seven teams. The Blazers are also there, and they're certainly no pushovers despite the defensive flaws that keep them outside of true title contention. It's going to be hard for any team to break into that top eight, though the Grizzlies are the clear favorites in that regard.
Everything depends on the play of Jaren Jackson Jr, who will make a crucial return after an eleven game 2021 season. If he can stay healthy and make the jump he started to work on back in 2020, the Grizzlies have a shot to push past a few teams. If not, I'm not sure that bringing in Steven Adams, Ziaire Williams, and Jarrett Culver to make up for the loss of Jonas Valanciunas and Allen will have all that much of an impact this year. I like Memphis to stick around the playoff picture and give them a good shot to finish ahead of a team like the Blazers. Doing a little bit more will be difficult but, with Jackson back, not impossible.
The Bulls travel to Detroit to get their year started on Wednesday night too. Will their revamped roster give them a significant push up the standings, or will they be stuck in a race for the play-in?
Michael Regan: I'm just not that high on the Bulls. They're only going to be able to go as far as their defense can take them, and I don't see that being very far. The good news is that the offense should be pretty good, if not great. Zach LaVine is a premier scorer at the rim and behind the arc, and he had the best season of his career between the two last year. He's steadily turned himself into a decent playmaker and rebounder as well. Nikola Vucevic is a very good player; he's developed into an elite shooter in recent years, provides some playmaking punch, and has always been great from the inside. DeMar Derozan is a strong scorer from inside the arc, and he's as good of a playmaker as he's ever been. He should be a steady hand on the wing on that side of the court. Lonzo Ball is a much-improved shooter who will make plays for others and bring a clear speed aspect to this offense. Those four alone can do a lot for an offense, and Coby White will provide a boost off the bench even if he isn't particularly efficient.
The problem is the other side of the court. We can talk about the on-ball abilities of Alex Caruso, the potential of Patrick Williams, or the athleticism of Derrick Jones Jr, but the bottom line is that the five guys I mentioned above will be on the court a ton, which does not figure to be a good thing for the defense. Lonzo isn't a bad defender by any means. He's very smart. But, he wasn't able to have any sort of clear positive impact on a terrible Pelicans defense these last few years. Will that change here?
Then there's the rest of the picture. White is not known for his defense, but you can almost always accept that from a role player who can contribute in other areas. It's the other three that are more of an issue. The Bulls were at least 6 points per 100 possessions worse defensively with LaVine and Vucevic on the court last year versus off of it. That's not a surprising theme either. Chicago was 10 points per 100 possessions less stingy with LaVine on the court in 2020, and he has never been on the positive side of that number in his career. Vucevic has been a little better historically, ranging from 3 points worse to 3 points better per 100 in various seasons, but he had an abysmal year last year. Before he came to Chicago, the Magic were 11 points worse per 100 with him on the court defensively. Was that a brief stay from his generally neutral defensive impact, or was it a sign of things to come for the 30 year old?
DeRozan is also pretty bad on this side of the court. He was back-and-forth like Vucevic early in his career, but since (and including) 2016, his teams have been at least 4 points worse per 100 on defense with him on the court. Last year's Spurs were 10.5 points worse per 100. That's brutal, and it suggests that the Bulls are going to have a lot of work to do when it comes to figuring out how to put a decent enough defense on the court without sacrificing their offensive playmakers. 
The Mavs and Hawks take the court Thursday in a battle between up-and-coming contenders. Which team is more likely to break through to the Finals this year?
Michael Regan: I wouldn't give either team a great chance at reaching the Finals, but you have to give the edge to the Hawks. They are a clear step below Milwaukee and Brooklyn. The benefit of the East, however, is that you just don't see that many other title contenders there. It's a deep conference of good teams this year (even up to 10-11 of them), but it's not much of a hot take to say there are only two or three true contenders. Atlanta could very well be a top four team there, and that gives them a shot at breaking through. There's also the experience they gained last year en route to the conference finals. I've said before that the Celtics should be a cautionary tale to not put too much emphasis on one playoff run regardless of how young your team is, but there's no doubt that making the conference finals is better than losing early on.
Dallas is in a different situation. I have Milwaukee and Brooklyn as the two best teams in the league, but there's still a mess of potential contenders out West. The Mavs are right in the middle of that group, and they'll have a hard time finding separation. They also have no past playoff success to speak of with this current core. Luke has had some fantastic postseason performances, and the team has often played some good, tough basketball on that stage too. But the simple reality is that this Dallas team has fallen short twice in the first round. That includes last year's embarrassing collapse, which stands in pretty clear contrast to Atlanta's ability to outlast a Sixers team that outplayed them everywhere but the final count of games won and lost. Now imagine trying to get over that hill with Jason Kidd as your head coach. Good luck.
Let's play Quick Hitters. No analysis. Just predictions. Give me your predictions for…
Michael Regan: Bucks
Celtics @ Knicks (Wednesday)
Michael Regan: Knicks
Nuggets @ Suns (Wednesday)
Michael Regan: Nuggets
Michael Regan: Mavs
Michael Regan: Nets
Michael Regan: Suns