March Madness Preview
11 min read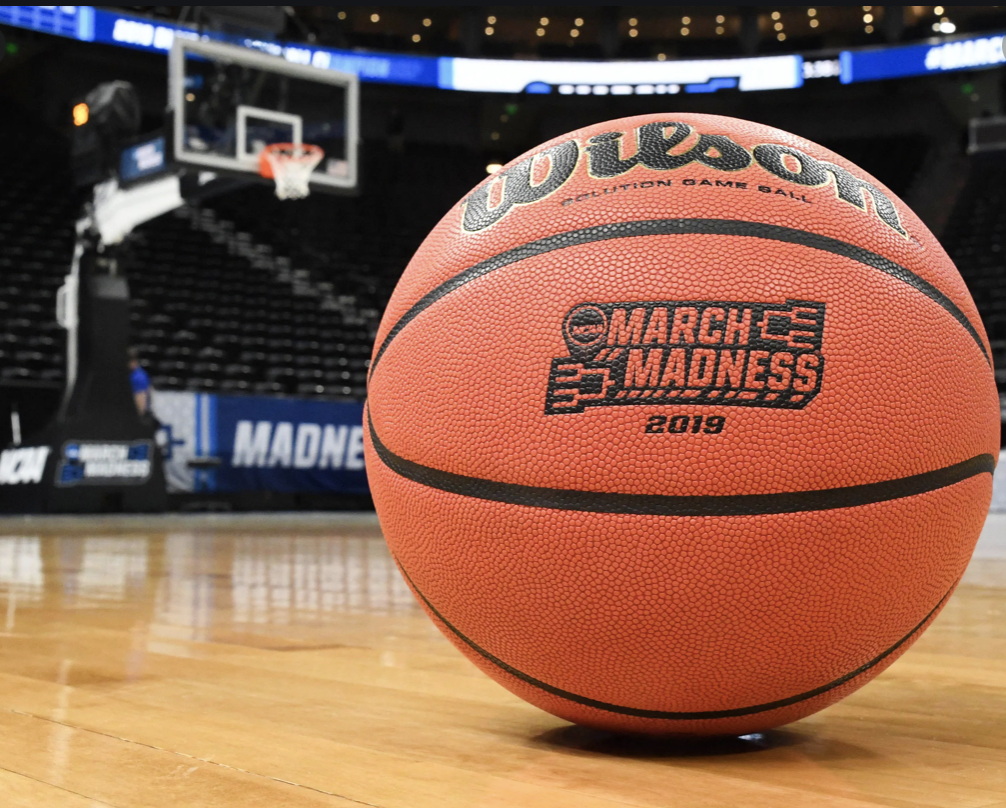 The Big Dance is back, and I can't stop smiling when I look at a bracket or at the weekend's schedule. We're back, baby. A lot of people have sacrificed to make this happen, so let's make sure that we make the most of it. Today, I'll take a look at the First Four and then go through my full bracket with the quick thoughts behind it. I'll wait on first round spread picks until the day of. Let's get going, starting with today's First Four.
16 Texas Southern v. 16 Mount St Mary's
Texas Southern finished 16-8 with a 14-3 record in conference play if you include the SWAC tournament. This is their fifth NCAA tournament appearance in eight years, and they'll be playing in the First Four for the third time after going 1-1 in their first two chances. By KenPom's rankings, they're the worst team in the field (229th overall), though they deserve some credit for pulling off the impressive feat of being 236th in the country in both offensive and defensive efficiency. They're balanced if anything. This is a team that beat Wyoming and held Washington State within two possessions, so they certainly won't be overmatched in this opener. Their games against St Mary's, BYU, Oklahoma State, and Auburn (0-4, -65) don't bode well for their second game if they make it that far, but no one expects a competition there anyway. Also of note – Texas Southern hasn't lost February 21, and two of their three conferences losses came by four or less points to Prairie View, the team that went undefeated in SWAC play before losing the conference championship game. You have to feel good about where Texas Southern stands right now.
Mount St Mary's has the KenPom edge (219th), but they finished just 12-10 and went 10-10 during the regular season. It's their third NCAA Tournament appearance in the last eight years. They boast a very poor offense and a relatively average defense, which means we could very well see the typical First Four grind-it-out game in this one. There's really not much to write home about when it comes to Mt St Mary's. They lost to Maryland and VCU by 18 each and then were a solid but very unspectacular 9-7 in conference play. The one thing they do have going for them – they beat Wagner and Bryant, the NEC's top two seeds, to get here. That's some momentum to build on.
It's probably clear from the length of these write-ups who I like here. Texas Southern has been to this stage a little more often, and they were one of the favorites to make it to the second half of March from the SWAC. Even at the very end of the season, Mt St Mary's was behind Bryant and Wagner, and I just hadn't seen anything to be impressed by from them until last week.
Texas Southern wins
Texas Southern (Even ML)
11 Drake v. 11 Wichita State
Drake is back in the tournament for the first time since 2008, when they lost to WKU 99-101 in overtime in the first round. Coincidentally enough, they also had four total losses heading into the tourney that year. This season, they're 25-4, though they finished the season on a 7-4 run after starting 18-0. Both a covid break and injury issues have done damage. Point guard Roman Penn was lost for the season about a month ago, and ShanQuan Hemphill, the team's leading scorer and rebounder, hasn't played in a month either. He's "on track" to play today, but it's anyone's guess as to how effective he'll be. This is still a team that can really score the basketball, and they'll be a threat to win a game or two even if the injuries have likely lowered their ceiling.
Wichita State stumbled backwards into the First Four after a loss to Cincinnati in the AAC semis ended an eight-game winning streak. They were on track to play in March last season, so this is, for all intents and purposes, their ninth tourney appearance in ten years. It's also their first without Gregg Marshall, who left amid scandal during the off-season. KenPom has the Shockers twenty-one spots below Drake at 74th, and they have a (roughly) top 50 offense and 100 defense. This is a solid team. They beat Houston about a month ago. They split games with bubble teams in Ole Miss and Memphis. They held Oklahoma State within 3 and Missouri within 10. The issue for me is that they're just solid and nothing more. This is a team that won ten of their sixteen wins by three or less points. Half of their four double digit wins came against non-D1 opponents. I don't see them doing anything here.
Drake is the better team, both overall and at their best. If Hemphill is back, anything he gives will only increase their chances. I've liked them a lot all year, and this is a team that deserves at least one postseason win. They take care of business today.
Drake wins
Drake -1.5
16 Appalachian State v. 16 Norfolk State
About three weeks ago, App State was sitting at 13-11 after a 1-6 finish to their regular season, a stretch that included not one but two losses to a Troy team that finished at the bottom of the Sun Belt. It's crazy what a few weeks will do. The Mountaineers are now 17-12 and coming off of three consecutive wins over the best teams in the conference – Texas State, Coastal Carolina, and Georgia State. Where does that leave them now? Who knows. We have the 12-5 start, the 1-6 finish, and the run through the conference tournament. App State's ability to show up as the best version of themselves tonight might decide this game.
Norfolk State finished the season on a 12-3 run after a 4-4 start, so they've been pretty consistent in their play since early on. They picked up a notable win over George Mason in non-conference play, Their track record against some of the other best teams in the Mid-Eastern Conference is mixed. They went 4-1 against Morgan State but 1-3 against Coppin State. The latter tended to hold them beneath their usual scoring output, but App State's defense rates out lower than Coppin State's.
Norfolk State is in a very similar spot to App State overall. Both sit between 200th and 209th on KenPom, and neither team ranks outside of the 204-227 range in offensive or defensive efficiency. Both schools have very limited experience with the Big Dance, though Norfolk State did pull off a huge upset over Missouri back in 2012. This one should be close. I have to lean with Norfolk State here. They obviously won their tournament too, and they've been playing well for a much longer stretch than App State. That continues here.
Norfolk State wins
Norfolk State +3.5
11 Michigan State v. 11 UCLA
The last game of the night is the made-for-TV special between two teams that probably could have been a little bit higher than the First Four. Most are familiar with the up-and-down experience that was this year's Michigan State basketball team. More accurately, it was a down-then-up season, but the idea is the same either way. During their 10-9 start, the Spartans gave Minnesota, Northwestern, and Rutgers their biggest Big Ten wins of the season. It was the biggest win of any sort for Rutgers, and Northwestern doubled the margin of their second-biggest Big Ten win. That's not a very strong base to build on, but MSU pulled off one heck of a finish to put themselves in the field. Despite going just 5-3 the rest of the way, they beat Illinois, Michigan, and Ohio State while throwing in two wins over a bubble team (at the time of these games at least) in Indiana. Three wins over 1 and 2 seeds is going to put you in the tournament almost regardless of anything else, but it's a testament to just how bad Michigan State was at times that they're playing their first tourney game tonight and not later. The other interesting thing with the Spartans – they're just 56th overall in KenPom's rankings. Their defense pushed the top 30, but the bottom line is that they just haven't played particularly well this season. Even during their recent surge, it was more their ability to drag teams down into a fight than it wad their ability to step up to a top-tier level. It'll be interesting to see how that translates over the next few days.
UCLA's season took an opposite course, starting well and trailing off at the end. They started 13-3 before losing six of their last ten. The thing about UCLA is that they were never particularly impressive to begin with despite the record. In those first sixteen games, they were 8-1 in games that ended either in OT or with a margin of six or less points (a.k.a. two possessions). That's simply not a sustainable way to win over the full course of a season. It doesn't mean UCLA is or was bad – going 1-8 in those games would be just as unusual – but it does mean their record was somewhat inflated early on. During that 4-6 finish, they went 1-2 in those games. This is still a good offensive team. They're talented. They've also lost four in a row and haven't beaten a tournament team since January 30 (Oregon State). The Bruins deserve to be here. I just think they'll be packing up early.
It would not be a major surprise to see UCLA taking on BYU in a few days, but it's still very hard to see them winning this game given the trajectory both teams are on. Michigan State has to be the pick.
Michigan State wins
Michigan State -2
Alright, folks. That brings us to the 64-team bracket. I won't go into much detail because I'm a firm believer in instinct picks when it comes to the bracket. We've been absorbing basketball all year, and now it's time to rely on all that info. With that said, I'll have a few short notes throughout. Let's get started.
WEST Region
1 Gonzaga over 16 App State
9 Missouri over 8 Oklahoma
12 UCSB over 5 Creighton
13 Ohio over 4 UVA
6 USC over 11 Drake
3 Kansas over 14 Eastern Washington
7 Oregon over 10 VCU
2 Iowa over 15 Grand Canyon
Gonzaga and Iowa are locks here
I really don't like UVA. They arrive in Indy on Friday, and Ohio has the offense to outgun them
UCSB hasn't lost since December 28th. They have a great shot against an inconsistent Creighton team
USC and Oregon should have enough in the tank to outlast two mid-major teams that I really like
I'll take a Missouri team that tends to play better against good teams, especially with one of OU's starting guards out
1 Gonzaga over 9 Missouri
12 UCSB over 13 Ohio
6 USC over 3 Kansas
2 Iowa over 7 Oregon
I wouldn't count out Missouri or Oregon, but they likely won't have the tools to hang for 40 minutes
I don't trust Ohio to win twice. UCSB has been far more consistent
I like USC. Kansas turned it on late, but I still don't love them, especially with their covid issues. This is a good opportunity for the Trojans to reach the Sweet Sixteen
1 Gonzaga over 12 USCB
2 Iowa over 6 USC
Even if the top seeds all win, it's a relatively easy path for Gonzaga and Iowa
2 Iowa over 1 Gonzaga
I'm going for it. Iowa did lose this game 88-99 earlier this season, but they have had a far tougher schedule since. I do think that matters. They finished the year on a relative high note with a decent closing stretch as well, and they also went cold from the field in that first game. I wouldn't bet on it happening twice. Their defense has tightened up too. I'll zig while most Zag(s).
SOUTH Region
1 Baylor over 16 Hartford
8 UNC over 9 Wisconsin
5 Villanova over 12 Winthrop
4 Purdue over 13 North Texas
6 Texas Tech over 11 Utah State
3 Arkansas over 14 Colgate
10 Virginia Tech over 7 Florida
2 Ohio State over 15 Oral Roberts
This feels like a very chalky region
I like Nova to win at least one despite their issues with Gillespie being out. Winthrop has lost just once, but I'm not sold by their performance beyond the record
Arkansas is superior to Colgate in every way. They should run them out of the building
UNC should destroy Wisconsin on the boards
1 Baylor over 8 UNC
4 Purdue over 5 Nova
3 Arkansas over 6 Texas Tech
2 Ohio State over 10 Virginia Tech
Again, this just feels like a very chalky region. Baylor, Purdue, Arkansas, and OSU are all pretty clearly the top teams in their little quadrant. I just don't see upsets happening here. Will one end up happening? Of course. I'm sticking with the favorites though.
1 Baylor over 4 Purdue
2 Ohio State over 3 Arkansas
Purdue just doesn't have the firepower to hang with Baylor
I really like what I saw from Ohio State in the Big Ten tourney. I think they're rolling again, and they top a very good Arkansas team
1 Baylor over 2 Ohio State
It has to be Baylor. They've been great all year, and they end up in the Final Four after fighting off some covid rust over the last few weeks. Both teams struggle defensively, but Baylor has been significantly better on that side of the ball.
EAST Region
1 Michigan over 16 Texas Southern
8 LSU over 9 St Bonaventure
5 Colorado over 12 Georgetown
4 Florida State over 13 UNC Greensboro
6 BYU over 11 Michigan State
14 Abilene Christian over 3 Texas
7 UConn over 10 Maryland
2 Alabama over 15 Iona
UConn has too much in the tank for Maryland
I love Abilene Christian and am nowhere near sold on Texas. This is my big one.
BYU and Colorado are both going to be popular upset picks. I disagree. Georgetown simply isn't good no matter what happened over their last four games and BYU is being heavily underrated.
I like the Bonnies a lot, but I just don't think they can hang with a LSU team playing their best basketball of the season
1 Michigan over 8 LSU
5 Colorado over 4 FSU
14 Abilene Christian over 6 BYU
2 Alabama over 7 UConn
I like Colorado. Probably my favorite Pac 12 team. There's not going to be much love for the Pac 12 this year, but I think they end up making some noise.
Alabama and Michigan have too many weapons for LSU and UConn
Again, I love Abilene Christian. An absolute tank.
1 Michigan over 5 Colorado
2 Alabama over 14 Abilene Christian
These are the two best teams in the region, and I don't see either one falling before the Elite 8
1 Michigan over 2 Alabama
Hunter Dickinson and Franz Wagner are the difference through their offensive versatility
MIDWEST Region
1 Illinois over 16 Drexel
8 Loyola over 9 Georgia Tech
12 Oregon State over 5 Tennessee
4 Oklahoma State over 13 Liberty
6 San Diego State over 11 Syracuse
3 West Virginia over 14 Morehead State
7 Clemson over 10 Rutgers
2 Houston over 15 Cleveland State
I like Georgia Tech and Syracuse, but I can't pick either team here
Oregon State has all the momentum, and I don't trust Tennessee. No one should trust their offense
1 Illinois over 8 Loyola
4 Oklahoma State over 12 Oregon State
3 West Virginia over 6 San Diego State
7 Clemson over 2 Houston
Illinois v. Oklahoma State in the Sweet 16 is very, very likely
I'm torn on WVU SD State, but I have to go with WVU. Their offense carries the day.
Call it a feel pick, but I'm going with Clemson. I just don't like Houston. They haven't been great against good teams this year.
1 Illinois over 4 Oklahoma State
3 West Virginia over 7 Clemson
I don't love OK St against Illinois
WVU has the tools to go far this year regardless of who they get here
1 Illinois over 3 West Virginia
It has to be Illinois. It just has to be.
FINAL FOUR
Michigan over Iowa
Illinois over Baylor
Michigan over Illinois
Go Blue