Mike Bets #407
6 min read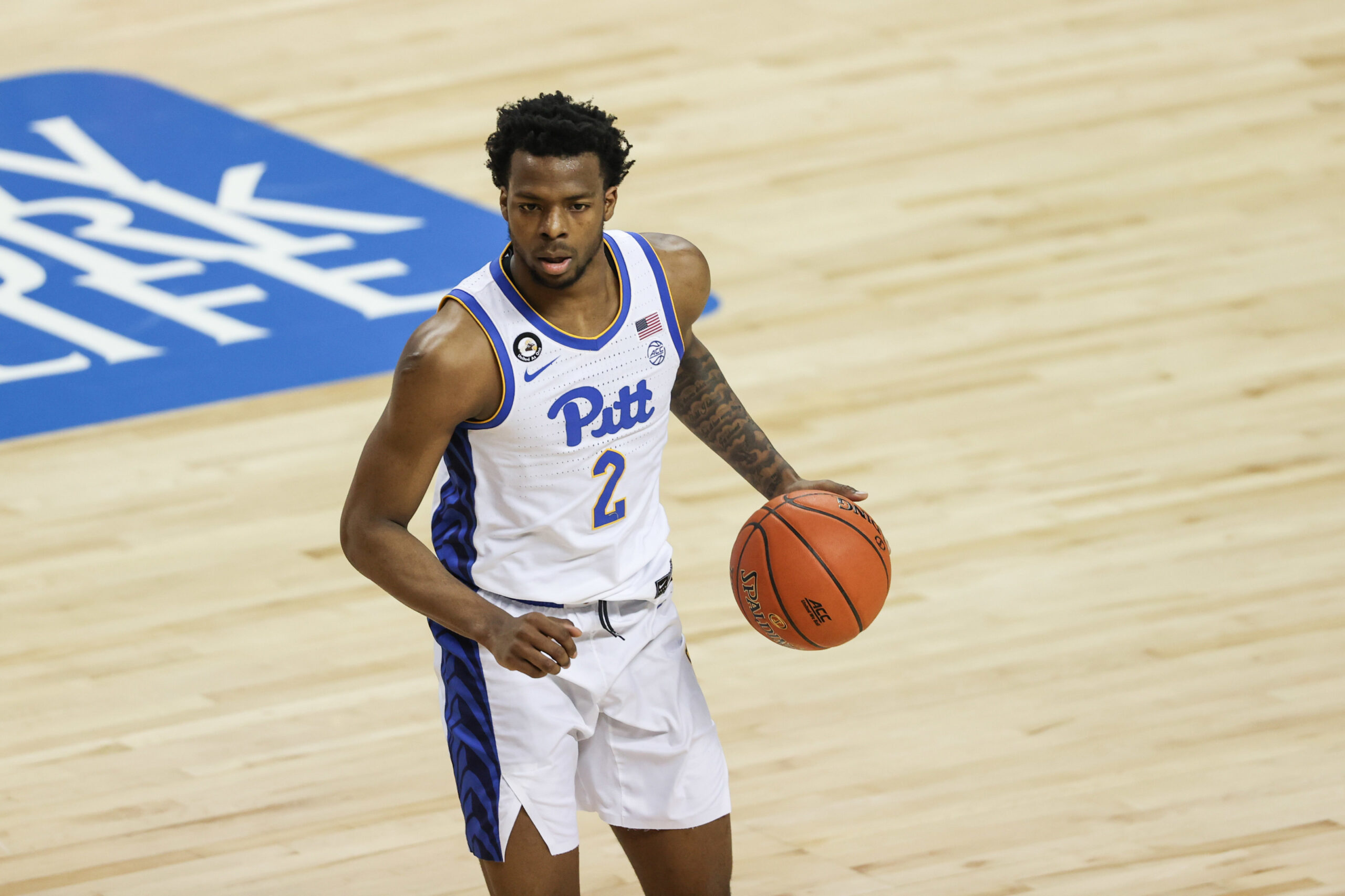 Happy Friday. Yesterday was a solid day. 2-2 NBA. 4-2 CBB. We'll take that every day, especially when three of the college winners are outright ML dogs, albeit small ones. There's momentum to maintain today, but first, a look at last night's action, including some thoughts on Juwan Howard…
NBA
The Hornets pulled away in the fourth to knock off the Thunder. If Oklahoma City is serious about contending for a play-in spot, games against teams like the Hornets are the ones you need to win. There's now a 2.5 game gap between them and the Warriors for the 10 seed.
The Pacers knocked off the Cavs to grab, at least for the moment, sole control of the East's 6 seed. Four players – Tyrese Haliburton, Benedict Mathurin, Buddy Hield, and Aaron Nesmith – scored 20+ points for Indiana.
The Grizzlies rolled past the Raptors in Toronto. The Raps continue to have serious issues; they're now 15-20 and sandwiched between the Bulls and Wizards in the 11 seed. They're just extremely mediocre, and, with a little bit of underperformance or bad luck, that won't be enough.
The Celtics got 29 from both Jayson Tatum and Jaylen Brown, and they overcame the Clippers. Boston has won four straight since their rough patch, and they have a 2.5 game lead over the rest of the East.
Julius Randle and Emmanuel Quickley combined for 77 in San Antonio, but it wasn't enough to prevent a fifth straight Knicks loss. New York has fallen to the eight seed not long after rising up to the 5 spot. They are dealing with injuries to Brunson and Barrett right now, but this is still a tough loss, especially with the Spurs missing Devin Vassell.
Luka dropped a quiet 35, 13, and 12, and the Mavs rolled past the Rockets. Luka's season averages – roughly 34, 9, and 9 if we round up a little – are absurd, but they should also help us appreciate what Oscar Robertson and Russell Westbrook both have done. Averaging a triple-double is ridiculously difficult, regardless of the circumstances.
CBB
Memphis held off South Florida, and Cincinnati topped Tulane. That's solid bad loss avoidance for both to kick off their American slates. Cincinnati has significantly more work to do than Memphis, but both have the first job down after last night.
Providence went into Butler and won by 20, which leads to two conclusions. One is that Providence is in a pretty solid spot at 11-3 (3-0). The other is that Butler is not going to leave much of a mark on the Big East in Thad Matta's first year. That's an 0-3 start with an average margin of -21.3. It will get easier than UConn-Creighton-Providence, but that's a lot of points between them and some of the teams in the conference's top half.
DePaul also beat Georgetown in a game that had next to zero national significance. One would have to imagine that Patrick Ewing and his 26-66 Big East record don't have that much time left.
Longwood and High Point are two of the teams to watch in the conference, and Longwood, last year's tourney rep, drew first blood with an 87-73 home win last night.
Northwestern edged out Brown to get to 10-2 and avoid a bad loss.
Nebraska beat Iowa rather soundly at home. They have wins over Creighton and Iowa now, which is the start of something. The 8-6 overall record is ugly, but there's not a bad loss to be found there. If they can keep picking up wins, they'll have a shot.
Michigan lost to Central Michigan. It's simply a dreadful loss. Everyone on and around the team should be embarrassed. CMU was 4-8 against a bad schedule, and they just went into Ann Arbor and won against a team that's spent most of the season looking lethargic, stupid, and inept. Juwan Howard has coached three not very good teams in four years after inheriting a program that had won as many tourney games as anyone else in the country over the last half decade. A win over Tennessee in the second round last year shouldn't hide all of the frustrating losses before it, nor should covid hide what was another frustrating season in year one for Juwan. His one good year came with a roster that featured three really good two-way wings that have played NBA minutes (including an absolute stud in Franz Wagner), a strong floor general in Mike Smith, and two dang good college players who weren't overextended because of the talent around them in Eli Brooks and Hunter Dickinson. It's difficult to mess that up, and, frankly, the way that team performed in the tourney (without Isaiah Livers to be fair) was rather maddening as well. There's been no signs of good player development (Dickinson is as bad as he's ever been), the PG position has been a turnstile of mid-major transfers, there's no on-court identity, the defense is brutal, and the teams just haven't been good. Recruiting is completely irrelevant if you can't do anything worthwhile with the guys you recruit, and Howard hasn't exactly shown an ability to recruit to match his needs either. The man probably has as safe a job as anyone can have. He's a Michigan legend, and, for all the on-court antics, he represents the university well off of it. But this is pathetic. There's no structure to the team. There's no effort to be found. And if Howard can't change it, someone else needs to be given the job.
Rice and Charlotte both won to get to 10-3.
UAB needed OT, but they got past UTEP to get to 11-2. They're going to need to win these games to keep at-large hopes alive.
FAU topped North Texas in a huge game. They're 12-1 now, and a huge game with UAB awaits. We talked about UAB, FAU, and UNT all holding legitimate at-large hopes, but a lot of that will depend on their ability to roll through conference play outside of their games with each other. They can't go 0for in those games either though. Great start for FAU.
Charleston is 13-1 after crushing Hampton. Hampton is terrible, but Charleston is another team that could steal an at-large bid if they really run through the conference. If they're something like 29-3, it'd be really hard to keep them out. Each loss lowers those odds fairly significantly though.
Santa Clara beat San Francisco 79-67. This Santa Clara team is going to have a real shot at the tourney. They're now 13-3.
TODAY'S PLAYS
NBA record: 63-68-2 ATS, 16-22 ML, 7-9-1 O/U, 1-6 parlay, 0-1 props, -26.17 units
Betting on the Raptors at this point seems questionable, especially on the second night of a back-to-back. The Suns have struggled without Devin Booker, but they can still win games.
This is so many points. The Lakers average about 232 points per game. The Hawks aren't even at 230. With AD out, I don't see how there's enough scoring power in this game to get to 242.
I'll be at this game. I have to bet it. But the Bucks do have to bounce back at some point, and a home game against the Timberwolves isn't a bad place to do it.
CBB record: 42-48-1 ATS, 6-10 ML, 4-2 O/U, 4-3 parlay, -8 units
Miami might be the best team in the ACC, and they're battle-tested. I like them here against a poor Notre Dame team, even on the road.
Don't look now, but Pitt is finding their groove. I like them to defend the home court and keep it close against UNC.
I really don't think Washington State is going to be able to compete with the top of the Pac 12 this year.