Mike Bets #408
11 min read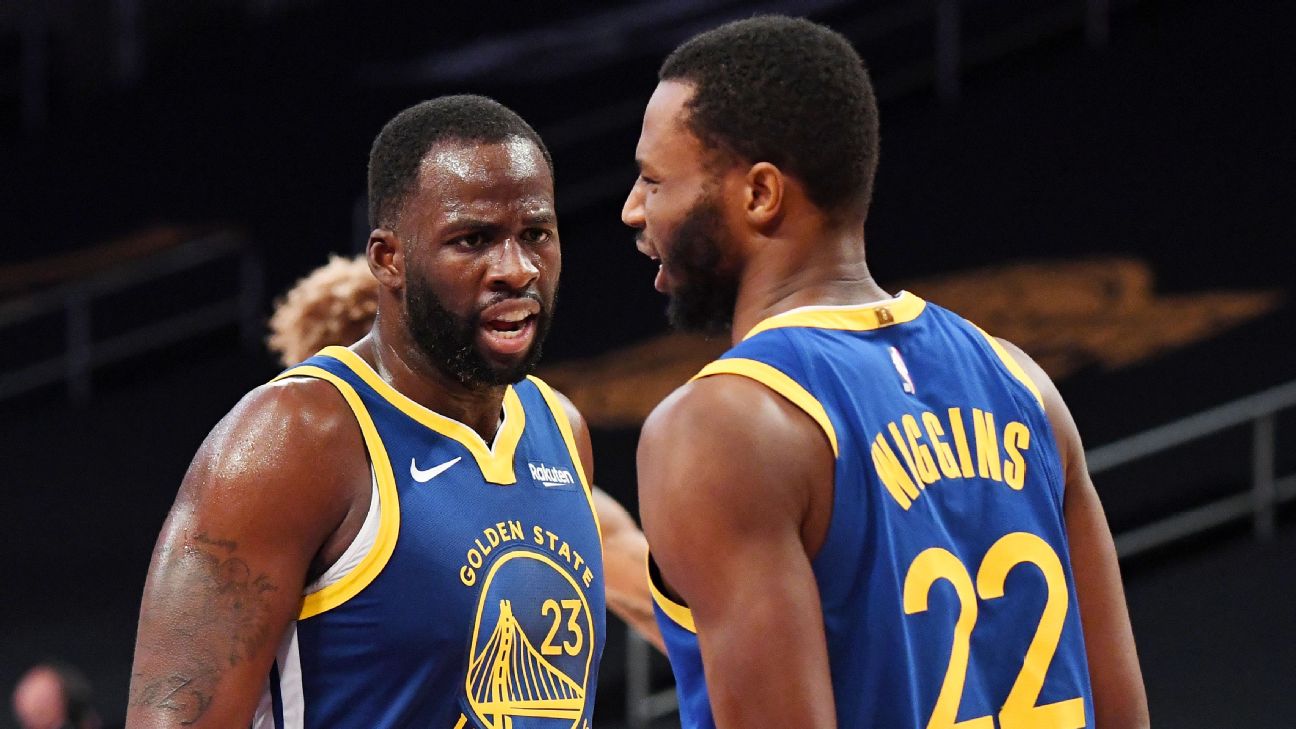 Happy Monday. Welcome back after a weekend off. Friday was essentially a wash of a day. We went 1-2 on NBA plays and 2-1 on CBB plays. Let's find some momentum to start the week off right. But first, let's take a look at some quick notes from the last three days of basketball…
NBA
The Nets continue to roll. They beat the Hornets by 17 on Saturday to grab their 11th straight win, and they sit just a game and a half back of Boston after the Celtics fell in Denver last night. Brooklyn is 22-7 under Jacque Vaughn, who might just deserve a little bit of credit.
The Bucks came back from way down against the Timberwolves on Friday night to earn a weekend split with the loss to Washington last night. Giannis joined Jrue Holiday and Khris Middleton on the injured list yesterday. It's difficult to get a read on Milwaukee with how many games they've had to play without one or more of their three best players. They've gotten just seven games from Khris Middleton, and he played 30 minutes in only one of those. Only five of those games featured Holiday and Antetokounmpo as well. They need to get healthy to hit their ceiling, and they've been falling well short of that peak as of late, though that does coincide with increased injury issues and three consecutive road games against the other teams in the East's top four.
The Pacers and Heat have been playing some good basketball to take the lead in the race for the 6 seed. The East appears to have a rather clear cut top 5 in Boston, Milwaukee, Cleveland, Brooklyn, and Philadelphia, which should leave just one guaranteed playoff spot up for grabs.
The Knicks are right there too. They took care of business in Houston to end the skid, and their goal for these next few weeks will be to find some consistency after their roller coaster December.
The Hawks continue to underwhelm and have now lost three straight. LeBron absolutely destroyed them en route to a win on Friday night. It's not ideal to lose to an AD-less Lakers team at home.
Washington has won five straight in pretty convincing fashion to pull into a tie with the Bulls and Raptors for the East 10 seed. They rolled in Orlando Friday night and then blew past a beat up Bucks team last night. These are the kinds of wins they need; it's a really good sign to see them delivering in the moments they should.
The Raptors did manage to beat the Suns on Friday night to briefly stabilize. They're in trouble, like we've been talking about. They should be good enough to make the play-in (they're 16th in the league in net rating), but there's just no hope for this team beyond that. The ceiling looks very rigid. Pascal Siakam probably does more for Toronto as a trade piece than a player at this point.
After a really promising stretch, the Magic have fallen back to Earth with a pretty brutal three-game losing streak against the Lakers, Pistons, and Wizards. They're three and a half out of the play-in.
The Pistons still hold a one game lead over the Hornets for the league's worst record. The Rockets are just a half game behind Charlotte for that second-worst record. The Spurs and Magic are then both within two and a half games of Houston. We might end up with a five horse race here, though you'd have to like both Detroit and Charlotte to find their way into the bottom three at this rate.
The Nuggets beat both the Heat and Celtics at home this weekend to take sole possession of the West's 1 seed into the new week. Denver continues to underwhelm in the advanced metrics (10th in SRS, 9th in net rating) and still just win. That's nothing new for the Nuggets after the last few years. Will they get a healthy Michael Porter Jr and enough improvement from Jamal Murray to stand a real chance at turning regular season wins into a Finals trip?
The Grizzlies are keeping pace. They beat New Orleans and Sacramento by double digits at home this weekend, and they've bounced back well from a stretch where they lost a few to other Western contenders.
The Mavs have won six in a row to climb all the way up to the 4 seed. The concerns about depth are still very much there. It's just very difficult to see this team having enough around Luka to win four straight playoff series. But Dallas will give it a shot anyway.
The Suns have slid down to the 7 seed and are currently losing by double digits to the Knicks, and they're in danger with Devin Booker out. Just four games separate them from the 11 seed. Phoenix is 2-6 without Booker, who might not return until February.
The Warriors have now won four in a row, and it's been a fantastic job by them to get solidly back into the play-in despite Steph's absence. There's more to chase once he comes back.
The Jazz, meanwhile, have lost four in a row, and just two games separate them and the Timberwolves at the 10/11 border. Utah still measures favorably (ranking 13th in net rating and SRS), but they're going to have to do some work over the next few months to keep their spot and grab a shot at the postseason.
Minnesota blew the double digit lead in Milwaukee and then lost to the Pistons at home, which is devious behavior from a team trying to make the play-in. That just can't happen.
The Lakers and Thunder continue to hang around too, sitting just half a game behind the Timberwolves.
CBB
Miami is 13-1 (4-0) and looking like a real threat to win the ACC after handling Notre Dame in South Bend on Friday.
It wasn't the smoothest ride early on in the season, but Jeff Capel might finally have a tournament team at Pitt. They're 10-4 (3-0) after beating UNC.
Clemson is another ACC team off to an undefeated conference start after they knocked off NC State. The Wolfpack, meanwhile, have lost three of four in conference play and have to be sweating a little bit.
Marquette picked up a really solid close win at Villanova to keep their train moving full steam ahead. This might be a missed opportunity the 7-7 Wildcats end up regretting. They have very little margin for error.
Xaviers's win against UConn, even at home, is up there with any for the most impressive win of the season so far. The Musketeers are on track to have a great shot at picking up a low seed in March.
UCF had a good chance to pick up a huge win at Houston, but they fell a few possessions short. An at-large bid is still very much in play, but this was the kind of win that could have removed some nerves.
Kansas held off Oklahoma State. That would have been one heck of a statement for a Cowboys team that likely faces an uphill climb to pick up enough Big 12 wins to go dancing. In that same vein, Texas won by a point at Oklahoma. Both Oklahoma teams fell just short of huge wins, and that might end up being a crucial turning point for the worse in both of their seasons. If you had to pick a bottom two in a really good Big 12, it'd probably be these two, and only so many teams can win enough conference games to make the tourney.
Iowa State took advantage of their first chance, smacking Baylor at home. Baylor has been susceptible to the blowout this year. It's a huge win for the Cyclones, as they get off to an early start in their effort to earn those key conference wins.
Texas Tech blew a huge lead against TCU. It's a good win for TCU, and they'll look to use it as a springboard in what they'll hope will be a Big 12 title challenge. It's a really tough loss for Tech. They've been consistently good for a while now, but there's room to fail this year. They have zero quality wins to this point despite the 10-3 record.
Arizona rolled an Arizona State team that's 11-3 but has some work to do in Pac 12 play to solidify an at-large bid.
New Mexico survived Wyoming to get to 14-0. That kills two birds with one stone – it adds to the win total while also avoiding a bad loss. The Cowboys are 5-9.
Kansas State improved to 12-1 after coming back in the second half and then outlasting West Virginia in overtime. This kind of competitive game was a good sign for both teams as they look to earn at-large bids. Outside of the conference's top four – Texas, Kansas, TCU, Baylor – these two were likely the most impressive in the non-con.
Virginia Tech lost again, and they've hit a brick wall with two consecutive ACC losses after their great start to the year. They have some rebounding to do. It was a really nice win for Wake Forest, who will continue to build momentum after beating Duke last week.
Yale blew a big lead and lost to Columbia in their Ivy opener. That one loss means nothing practically, but it's not the ideal start to conference play for a team looking like the favorite to earn the conference's auto bid.
Seton Hall crushed St John's. It's been a depressing start to Big East play for St John's. This no longer looks like a team with much chance at going dancing.
Charleston survived a big Towson comeback to move to 14-1. They have very little room for error if they want any potential security outside of the conference's auto bid.
Dayton beat Davidson comfortably. After a shaky non-conference slate, Dayton looks poised to live up to their A10 favorite hype two games into the conference slate.
Nevada and Utah State both picked up their 12th win of the year and did well to avoid bad losses against Air Force and Fresno State, respectively.
North Texas (11-3) and UAB (12-3) rolled past inferior teams to keep their resumes in solid positions.
San Jose State came back in the second half to beat Colorado State, and they're suddenly looking alive for an at-large bid at 11-4. Losses to Pacific and Hostra aren't ideal, but they can now boast wins over Santa Clara, UNLV, and Colorado State. There's a lot of work to do, but it's at least feasible.
Furman played a rough second half and lost to Western Carolina. This is a really good chance for them to finally punch a postseason ticket after a number of strong seasons that fell short. Better to lose this game now than in the conference tournament, I guess.
San Diego State knocked off UNLV to pick up a nice road win. UNLV is down to 11-3 after consecutive losses to open Mountain West play, and they've got some work to do. The Aztecs, meanwhile, look headed for the Big Dance once again. They're good.
Loyola Marymount lost to Pacific, which is a huge blow to any at-large aspirations they held.
St Mary's edged out Santa Clara. Santa Clara is going to need to take advantage of their games with St Mary's and Gonzaga to feel good about their postseason chances. There's work to do.
Michigan absolutely pounded Maryland. We'll see how they look next time out, but it's a start. The Terps are spiraling after their great start. They've lost four straight against major conference opponents.
Washington is off to a pretty uninspiring 1-3 start in Pac 12 play after getting crushed by UCLA yesterday.
USC lost to Washington State, which is, uh, not good. The Trojans are not a good basketball team, but they might end up winning enough games to sneak into the tourney. And once you're there…
Memphis lost to Tulane. The Tigers can afford a loss or two in American play to non-Houston teams, but they only have so much wiggle room. It's not ideal to drop one so early.
Penn State held off Iowa. The Hawkeyes are now 0-3 in Big Ten play, and they're gonna have to pull some things off to get back on track. Penn State, meanwhile, is on pace to go dancing. They just need to keep taking care of business.
Georgetown is really bad at basketball.
Ohio State beat Northwestern pretty easily. That's not great for Northwestern, but the Cats are still in decent position. The Buckeyes look really good.
A win over DePaul isn't significant, but Providence is 4-0 in Big East play and rolling.
TODAY'S PLAYS
NBA record: 64-68-2 ATS, 16-23 ML, 7-10-1 O/U, 1-6 parlay, 0-1 props, -27.30 units
Even without AD, the Lakers should beat the Hornets. They didn't last time, of course, but they can do it this time. At plus odds, I'll take my chances.
This is so many points. The Hornets don't even average 230 in their games.
The Raptors play super slow and average about 12 points less per game than this total.
The Sixers are quite good at home. The Pelicans tend to struggle on the road. This is a fairly small line. Philly gets their revenge for the other day.
I think this line is just too small. The Bulls have been alright lately, but they're getting just 3.5 in Cleveland? I like the Cavs.
Betting on the Timberwolves is currently a fool's errand.
Nuggets Timberwolves O232.5
The Nuggets are really good at putting the ball in the hoop and really bad at stopping the other team from putting the ball in the hoop, so their games feature about 230 per despite a slower pace. The Timberwolves play really fast. I like this to go over.
The Mavs aren't great away from Dallas and are likely due for a loss anyway after some narrow wins during this winning streak. This is a lot of points. Houston is more than prone to blowouts, but I like them here.
The Warriors are worth betting right now, especially at home, where they excel, against a bumbling Hawks team.
The Warriors have topped 236 just once in eight tries with Steph out after doing it in eight of the previous seventeen games. I think they make it one in nine here.
CBB record: 44-49-1 ATS, 6-10 ML, 4-2 O/U, 4-3 parlay, -7.1 units