Mike Bets #406
7 min read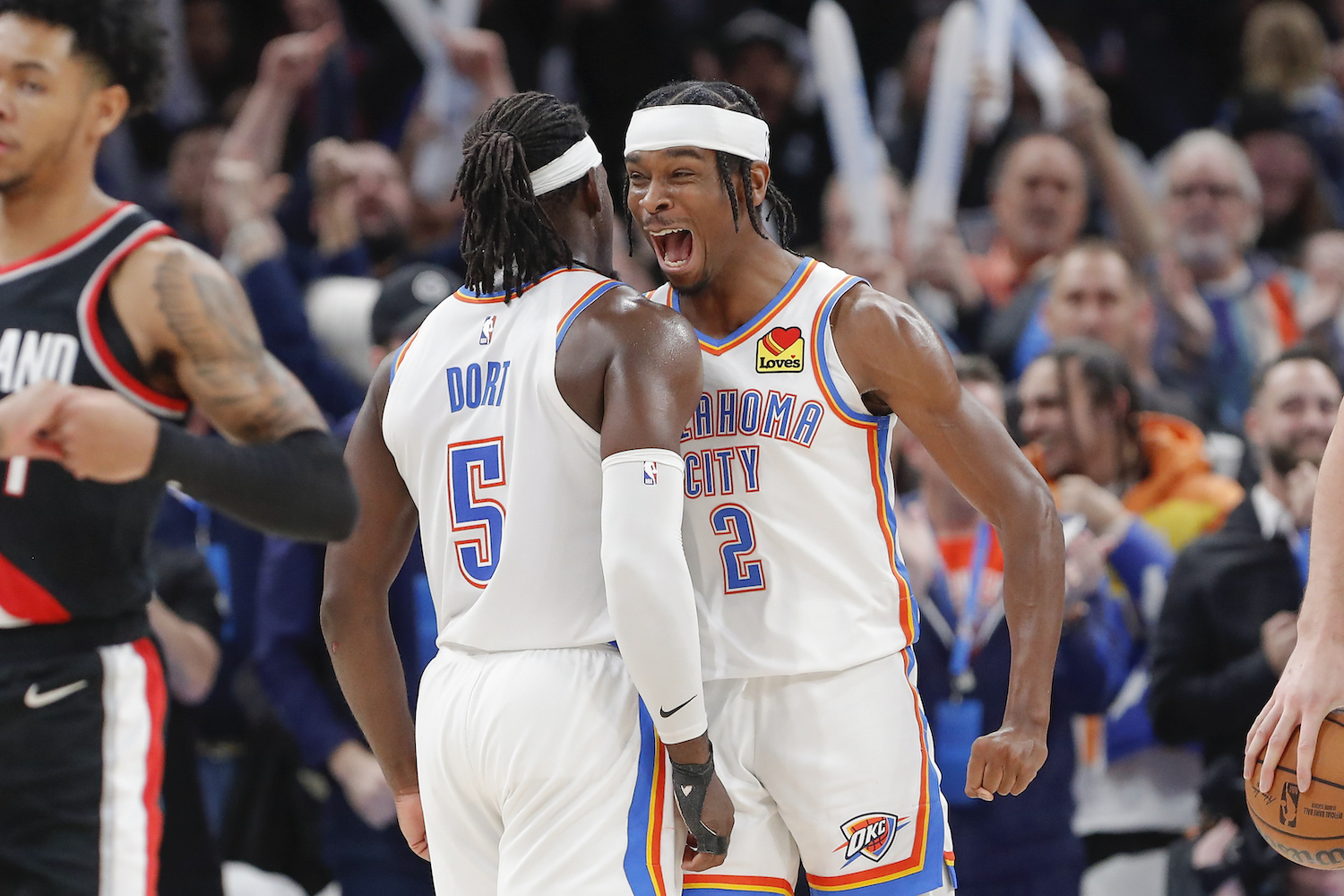 Happy Thursday. We had an interesting NBA day yesterday, going 0-4 on spread picks but 3-0 on an under and two outright dog ML plays to get us to 3-4 on the night. The CBB record was 2-5, which is not great. Let's bounce back today. But first, a look at yesterday's action…
NBA
The Pistons blew out the Magic, leaving Orlando with a frustrating 0-2 mark during a back-to-back that featured two winnable games. Saddiq Bey and Alec Burks combined for 60 off the bench for Detroit, and the Pistons are now just one game ahead of the Hornets for the league's worst record. The more important question for both teams in the immediate future might be whether there are any significant consequences from this –
The Wizards stepped up and crushed the Suns to continue their recent run. Rui Hachimura matched his career-high with 30 points to help make up for yet another missed game from Bradley Beal. Washington is 15-21 and just a game out of the play-in.
The Hawks gave the Nets everything they could handle despite Trae Young's absence, but Brooklyn got just enough from Kyrie and KD. The Nets have now won fourteen of fifteen and sit in the East's 2 seed.
In a vacuum, a road loss down Jrue and Khris isn't a huge deal for the Bucks. Your fourth loss in a row against a struggling Bulls team when you held a late lead that shouldn't have been blown to any opponent will hit a little harder though. Milwaukee is 22-12 and still hasn't really gotten their second best player going at any point this season while also dealing with some injury issues with their third best player (Jrue has missed eight games now). They're doing alright, and they will be fine this spring. There's still time to make a move too, whether that be for Jae Crowder or someone else. But there's some work to do here in the meantime. This is a favorable stretch coming up; Milwaukee must take advantage in a way that they failed to do last night.
Zion dropped 43, and the Pelicans outlasted the Timberwolves without Brandon Ingram. The Warriors have been winning, which leaves Minnesota a game and a half out of the play-in. There's no way to frame this season as anything other than a massive disappointment for the Timberwolves. They traded for Rudy Gobert to push out of the play-in and up into the true contention zone. Instead, they're looking up at the play-in from the bottom third of the conference. There are only 47 games left, which is a lot but also a lot less than 82. At some point, these teams are who they are.
The Warriors have been really impressive without Steph. They're picking up much-needed wins and keeping pace in the playoff chase. The Jazz needed that win last night. They've been scuffling, and they entered the game just a game and a half up on Golden State. When they won the first quarter by 10, it was looking like they'd see that lead nearly double. But the Warriors hung tough, and they're now within a game of the 8 seed and half a game of the 9 seed.
The Kings and Nuggets split a mini back-to-back series where the team that won the first quarter by double digits lost both games. Denver was up 40-24 after the first yesterday, and they found a way to lose. That's a good win for Sacramento to help stabilize a little bit, and it helps New Orleans pull into a tie with the Nuggets for the 1 seed.
CBB
This was a big day in college basketball. Let's start splitting these up by conferences as conference play gets going.
There were two big A10 games going yesterday. 12-1 Fordham taking on an up-and-down but traditionally good Davidson team. 10-3 Duquesne taking on a Dayton team with an okay but worse-than-expected non-con run after starting the year in the top 25. The question in the Atlantic 10 going into conference play was whether the teams that are usually good but enter January with worse overall records would knock the teams like Fordham, Duquesne, and UMass from the top of the standings. So far, the answer appears to be yes. Davidson and Dayton both won by double digits last night.
Houston crushed Tulsa, which isn't a shocker.
The big win of the night goes to UCF. They were supposed to beat Wichita State, and they did. They'll need to capitalize on the wins they're supposed to get and pick up another few here and there to challenge for an at-large spot. This is a good start.
UConn finally won a game by single digits, but they still handled Villanova relatively comfortably. That doesn't mean it wasn't a solid showing for Nova; they might just end up being competitive in Big East play even after how bad they looked at times in the fall.
Xavier also outlasted St John's. The Musketeers will be going dancing barring a total collapse. St John's once again looks like a team that's decent but not good enough to win the games they need to win.
Belmont came back in the second half to pick up a nice win over Bradley. Neither team, or any team in the MVC, will have a shot at an at-large bid, but both these teams will feel they have a shot in the conference tournament. A 63-60 game probably doesn't shift that mindset too much either way, but it's some good early momentum for Belmont.
New Mexico is 13-0 after smashing Colorado State. This was a really dominant win for a team that continues to show that they're the real deal. That's San Francisco, St Mary's, Iona, and now Colorado State in the win column.
San Diego State comfortably topped Air Force, which was an expected but still helpful win. You can't afford too many bad losses here.
Nevada picked up a big win over Boise State on a last-second layup. The Mountain West is going to be really competitive this year. This is a great early start for the Wolfpack. 11-3 is a good place to be.
UNLV played a poor first half and eventually fell in OT in a loss to San Jose State. They're now 11-2 and have some work to do to pick up wins in a good conference. San Jose State, meanwhile, will be trying to build on this. They're 10-4, and this was a good win. There's a lot in front of them if they can keep winning.
Tennessee needed a strong second half, but they got it in a narrow win over Ole Miss. It's a missed opportunity for the Rebels, who will need to win a few games like this to give an at-large bid life.
Alabama went into Starkville and got past Mississippi State. The win over Marquette should make Mississippi State one of the less vulnerable of the SEC teams with good records. That will go a long way for their resume. But they will still need to pick up plenty of SEC wins, and a double digit home loss – even against one of the better teams – isn't a great start.
LSU is 12-1 after picking up a really nice win over Arkansas. That's the kind of win they needed after a relatively mediocre non-conference slate.
Missouri did the same in housing Kentucky. The other Tigers are also 12-1 and looking quite impressive after crushing Illinois the other week too. Kentucky, meanwhile, might have some issues here. It's Kentucky, but they're 8-5 with wins over Michigan and…Yale? There are zero bad losses on the resume, but there's not really a good win either (sorry Juwan).
Auburn outlasted Florida, who fell just a little short like Ole Miss. The Gators are very much in need of wins and plenty of them, and this was a missed chance at the very start.
Georgia didn't play a conference game, but they did get past Rider to improve to 10-3. It'll be a tough ask for Mike White to really compete in the SEC with this team, but they've gotten themselves to conference play with a chance. That's a start.
TODAY'S PLAYS
NBA record: 61-67-2 ATS, 16-21 ML, 7-9-1 O/U, 1-6 parlay, 0-1 props, -26.17 units
The Thunder are significantly better than the Hornets, probably want to win this game more anyway, and have won four of ten (in comparison to Charlotte's two of ten).
When Kawhi plays, we bet the Clips. They're now 11-3 with just one loss of more than 5 points when he laces 'em up.
I'll back the Grizz here. Toronto has lost seven of ten and is just not very good, and Memphis will get their bounce back win at some point.
The Spurs are not very good, and the Knicks will have some frustration to let off after getting Luka'd the other night.
CBB record: 41-48-1 ATS, 3-8 ML, 4-2 O/U, 4-3 parlay, -10.6 units
Providence is better than Butler. Getting them at +130 is worth a play every time. Butler has two 22-point losses so far in Big East play.
Central's biggest loss of the year is 24 points to Marquette. They're not good, and they won't win tonight. But Michigan getting 22 points to cover is absurd.
UWM is 8-4 (2-0). Oakland is 2-11 (0-2). Take the Panthers.
Sam Houston State ML (+110)
We love Sam Houston State.
Florida Atlantic ML (+115)
This is a huge C-USA game. I'm taking FAU. They beat Florida on the road.
Loyola Marymount ML (+115)
Loyola Marymount is off to the kind of start that gives them a fighting chance at a bid. They'll need to beat the teams like Portland to have any shot though.