Mike Bets #130
10 min read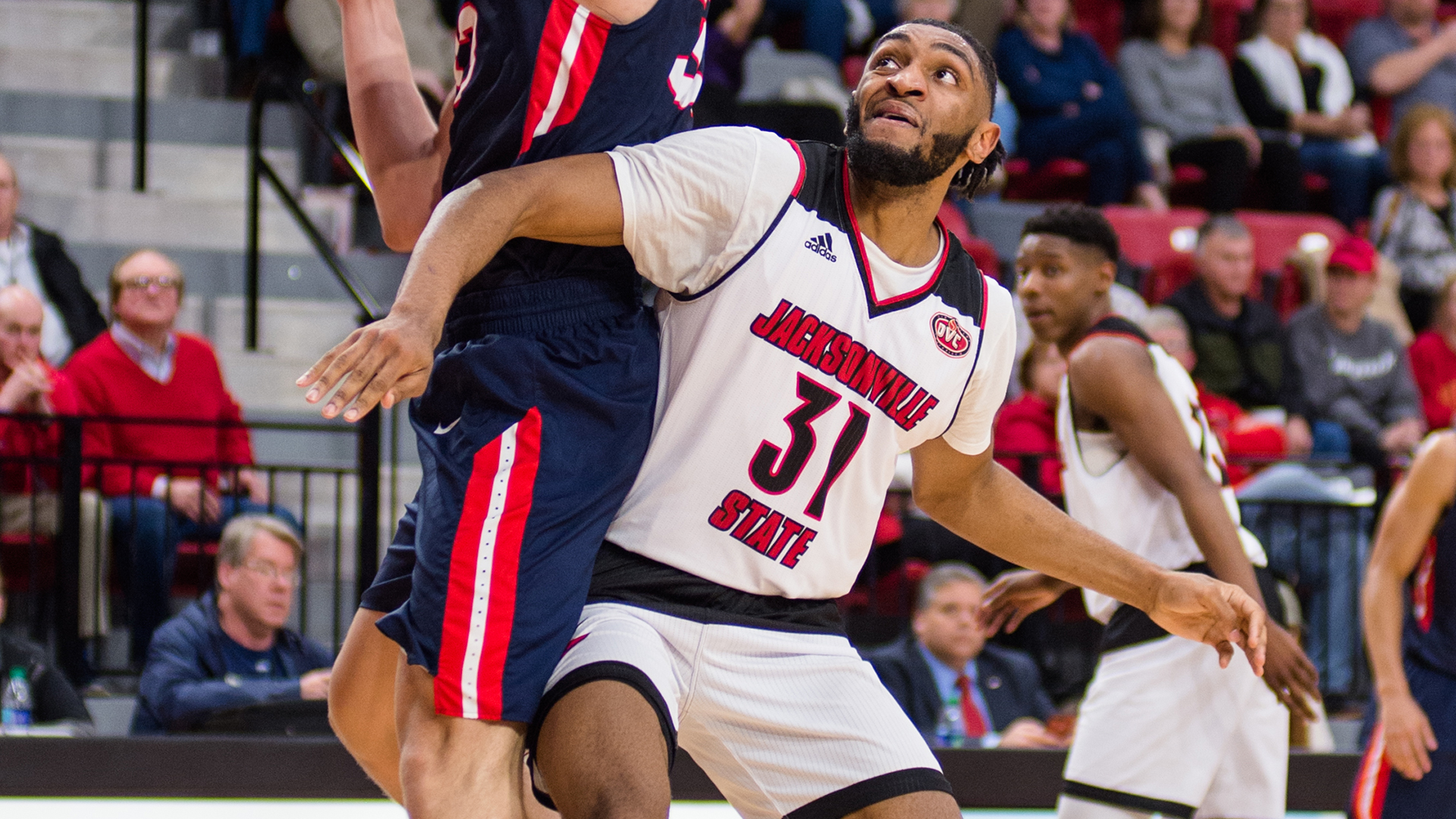 If you include today, we are officially one day away from being ten days away from Selection Sunday. In other words, we're eleven days away from Selection Sunday. Every day between now and then is make-or-break for a lot of teams. Before we get to today's college action, let's take a quick look at the pros.
There are nine NBA games tonight, starting with a key match-up between the Raptors and Celtics. Boston has won three in a row after a 7-14 stretch saw them drop well below the East's top tier. Those wins have brought them back up to the 4 seed, a spot they can hold with a win over Toronto. The Raptors have recovered from a rough start to get into the East's top eight, but they're still just 17-18. More problematic is their 1-3 record in their last four games. They can't afford to lose all of their momentum now. Both teams will want this game.
The Clippers and Wizards play for the second time in two weeks. Washington has suddenly lost three of five after a big run got them back within reach of the playoffs. They sit 2.5 games back of the Bulls and the last play-in spot as things stand. There's a ton of time left to make up that gap, but this is a team that can't afford another total spiral like the one they went through earlier this season. A win here to put together some momentum in their last game before the break would be big. For the Clippers, a win would guarantee they stay within half a game of the Suns and the 2 seed. They would pass Phoenix if the Warriors beat them tonight. A loss would push the Clippers back into the four seed, as they are currently tied with the Lakers, who don't play again until next Friday.
The Warriors take on the Suns in a late night game. Steph and Co. are sitting comfortably in the 9 seed, and it looks like they'll be sticking around .500 all season long. For the Suns, win and you're the West's 2 seed at the All-Star break. Phoenix has won fifteen of eighteen, and they'll be a team to watch over the next few weeks. Can they keep it up after the break?
In other games…
The Pistons will look to build off of yesterday's win over the Raptors when they face the Knicks. New York will carry a spot in the East's top five into the break if they win.
The Pelicans will try to rebound from three losses in four tries and get a little closer to the West play-in field when they play the Heat. Miami is one of seven Eastern Conference teams in the 4-10 seed range that are within two games of .500 in either direction. They had a six game winning streak stopped by the Hawks last time out.
The Bucks can rebound from a tough loss to the Nuggets when they face the Grizzlies. A win would pull them within 2 games of the Sixers while a loss could drop them closer to the rest of the pack than the top two. Memphis holds the last play-in spot and a three game lead over the Pelicans and the West's bottom five right now.
The Spurs are looking for revenge after they lost to the Thunder eight days ago. OKC scored just 78 points in a nine-point loss to the Mavs last night while the Spurs crushed the Knicks in their last game.
The Trail Blazers host the Kings, who have won two of three after a nine-game losing streak. With a win, Portland could move within two games of the Lakers and the top four. With a win and a Clippers loss, that margin could be 1.5 games.
The Nuggets are in Indiana looking for their fourth win in a row. The Pacers, meanwhile, have lost eleven of sixteen. The injuries to TJ Warren and Caris LeVert are taking their toll. The East is not the worst place to be when it comes to making the playoffs after an underwhelming regular season, but the Pacers are already down in a tie for the 9 seed. They don't have an unlimited amount of leeway here.
With that, here's my NBA parlay –
$10 to win $56
Bucks (-6)
Raptors (+8)
Spurs ML
Knicks ML
Today's a big day for college basketball. I'll run through it, making some picks along the way.
First, we have the second round of the Atlantic 10 championship. Richmond v. Duquesne kicks that off. It just started, so I don't have a pick. But, this is a mediocre but very solid Duquesne team taking on a Richmond team that has suffered through some highs (wins over Loyola, Davidson, Kentucky, and Wofford) and lows (covid break and losses to St Joes, Hofstra, and La Salle). They're not too far off from the at-large field (61st in NET), and a win here will at least keep the dream alive. St Bonaventure, the conference 1 seed and one its two likely at-large teams along with VCU, would be next.
Update: Richmond is up 7 with 8 minutes left which is just about what you would expect from this game.
The second game is UMass v. St Joes. The former has played just thirteen games this season (7-6) and just two since February 7. Both were losses of at least 14 points. The latter is 5-14, but they've picked up four wins in a row. That makes St Joes really interesting. It's hard to see the ride continuing past the next round, where they would face a St Louis team that is right on the edge of the at-large field and in desperate need of wins, but I like St Joes to continue their momentum and beat a UMass team that has yet to look good since returning from covid.
UMass v. St Joe's (+160)
Rhode Island takes on Dayton in the third game. Both teams had postseason expectations and have fallen short of those aspirations. Rhode Island is done unless they win out, and they've lost six of seven down the stretch. Dayton, on the other hand, theoretically has a chance at an at-large bid with a few wins here. They're 85th in the NET rankings, which at least leaves the door open even if that won't get it done if that's where they finish. The loss to St Joe's the other day hurts, but the Flyers have wins over St Bonaventure, St Louis (twice), Ole Miss, Mississippi State, and Davidson. This is not a pushover of a team. They beat URI at home and lost to them on the road. At a neutral site, they take the season series and give themselves another shot at VCU tomorrow.
Dayton (-3.5) v. URI
The last game of the day in the A10 tourney is George Mason v. George Washington. The battle of the Georges figures to be largely irrelevant when it comes to the Big Dance, but they'll be fighting for a shot at A10 3 seed Davidson in the quarterfinals tomorrow. As for a play, I would not touch this game (spread-wise at least) with a 50 foot pole. Stay away.
Next up is the Atlantic Sun tournament, which has its quarterfinals today.
Liberty is the team to watch. They open with a very poor Kennesaw State team. I'm staying away from the -17.5 line, but Liberty would be the play if there is one here. Look for them to win relatively easily and get within two wins of the postseason.
Bellarmine, who just lost to Liberty by 16, is the 2 seed. They play a Stetson team that closed the season relatively well. Here too, I think the favorite is the best play, but it's just not worth it at -6 in my opinion.
FGCU plays Lipscomb in the third quarterfinal. Stay away. Both teams have been all over the place this year. It would not be surprising to see either team make an extended run in this conference tournament if they find their groove, but it also wouldn't be surprising to see either team lose in ugly fashion in this one.
Last up is North Alabama v. North Florida. North Alabama has struggled down the stretch while North Florida has also struggled down the stretch. Do not bet on this game.
The third conference tourney with games today is the Big South, where we have the semis.
Winthrop is 21-1 (17-1), and UNC Asheville, who is already out of the tournament, is the only team that's kept them within 6 since way back on January 5th. Longwood is the opponent today, and Winthrop beat them by 11 and 20 back in mid January. I like them at -13 in this one.
Winthrop (-13) v. Longwood
Then there's Radford (12-6 in conference) v. Campbell (11-6). Radford swept the season series with two six-point wins, including one that went to OT. Campbell, on the other hand, has won eight in a row while Radford faltered down the stretch. I like Campbell in this one.
Radford v. Campbell (+2.5)
We also have a few sporadic games from the WCC, OVC, and MVC.
In the WCC, we have ten teams. 7-10 and 8-9 play today. 5 and 6 get the winners tomorrow. 3 and 4 get the winners of those games Saturday. Then we take Sunday off before Gonzaga and BYU await in the semis for the two teams that make it there. The championship is on Tuesday. A clear effort has been made here to have BYU and Gonzaga play as few games as possible given that wins can't help them unless they're against each other. This is far from the typical 10-team tourney format.
Regardless, we have San Francisco v. San Diego in the first of today's two games. You may remember San Francisco as the team that beat Virginia a few months ago, but they went 4-9 in conference play. They finished 1-6 after a 9-7 (3-3) start. San Diego is 3-10. I don't think this game is worth a play with SF -7.
In the second game, Portland and Santa Clara go to battle. Santa Clara has played just nine conference games and finished 2-5 after an 8-2 start that only saw them lose to USC and Colorado State. I'm still taking them here. Portland has lost fifteen of their twenty games this season by more than 14 points. Only San Diego has beaten them by less since before Christmas. Take Santa Clara.
Santa Clara (-14) v. Portland
In the OVC, we have the third and fourth quarterfinals after Belmont and Morehead State picked up expected wins yesterday.
In the first, Murray State takes on Jacksonville State. Murray State is just 13-12, though all of their wins have come by at least nine points (hence their position as favorites today). I don't like them here at all. They've lost three of four and just lost to Jacksonville State by 13 last Thursday. They're 0-2 against them this year. JSU is 17-8, and they haven't lost to a team outside the OVC's top three since December 4th. Take them outright here.
Murray State v. Jacksonville State (+135)
In the second, Austin Peay will battle Eastern Kentucky. Peay is just 10-10 in conference, but they've been much tougher against the top teams than that record would suggest. Eastern Kentucky is 21-6 and coming off of a 6-1 finish. You just have to take them. This is a good team, and they should take this one.
Eastern Kentucky (-2) v. Austin Peay
Then there's the MVC. They're following the more typical ten team bracket with 7-10 and 8-9 today and then the other six teams playing with the winners tomorrow, but we still have just the two games today.
Northern Iowa (7) plays Illinois State (10) first. Coincidentally, these two just played twice with UNI winning by 14 and 7. The line is less than both today. I'd take it.
UNI (-6) v. Illinois State
Then there's Bradley v. Southern Illinois. This is a tough Bradley team that has dealt with some pauses and really struggled to build momentum all season long. SIU, meanwhile, started 7-0 with some decent wins (Butler, Murray State, North Dakota), but they've gone 4-13 since. With the added value, I'm taking Bradley here. They just picked up a huge win over Drake. I think they get up for this one.
SIU v. Bradley (+135)
We still have some big regular season games too.
Oklahoma State has won six of seven with four of those wins coming against ranked teams. They're getting eleven points against Baylor. That's ridiculous. Take the Cowboys.
Baylor v. Oklahoma State (+11.5)
Michigan will bounce back. Michigan will bounce back. Michigan will bounce back. Michigan will bounce back. Michigan will bounce back….
Michigan (-12) v. Michigan State
Nebraska is getting 17 points against Iowa. They've won two in a row. I would take them. The Hawkeyes are fully capable of winning a game by 20 or more, but I think Nebraska is playing too well for that right now.
Iowa v. Nebraska (+17.5)
Oklahoma-Texas is a tough one that could go either way. I like Oklahoma to bounce back. Before this recent three-game skid, which has been one bad loss and then two close losses to a tournament team, they had won eight of nine with a 4-1 record against ranked teams during that stretch. Texas just hasn't been consistently great over the last month or so. I like the Sooners.
OU (-2) v. Texas
West Virginia is taking on TCU. I'm staying away from anything involving TCU at this point, but keep an eye on West Virginia. Are they burnt out from their overtime loss to Baylor? They have a big home game against Oklahoma State in just two days.
I'm staying away from Texas Tech and ISU too, but keep an eye on the Red Raiders. They've picked up two impressive wins in a row, and a third would be big for momentum ahead of Sunday's match-up with Baylor.
In other games…
Colorado has a chance to sneak into the Pac 12's top three if they can take care of business against Arizona State.
Kansas will look to continue to find sources of momentum when they play UTEP in a weird game.
Utah State is in a precarious spot on the bubble. They can't afford an upset loss to Wyoming tonight.
Lastly, a CBB Parlay –
$10 to win $66
EKU -2
San Fran ML
Dayton ML
OK St +11.5