Mike Bets #131
8 min read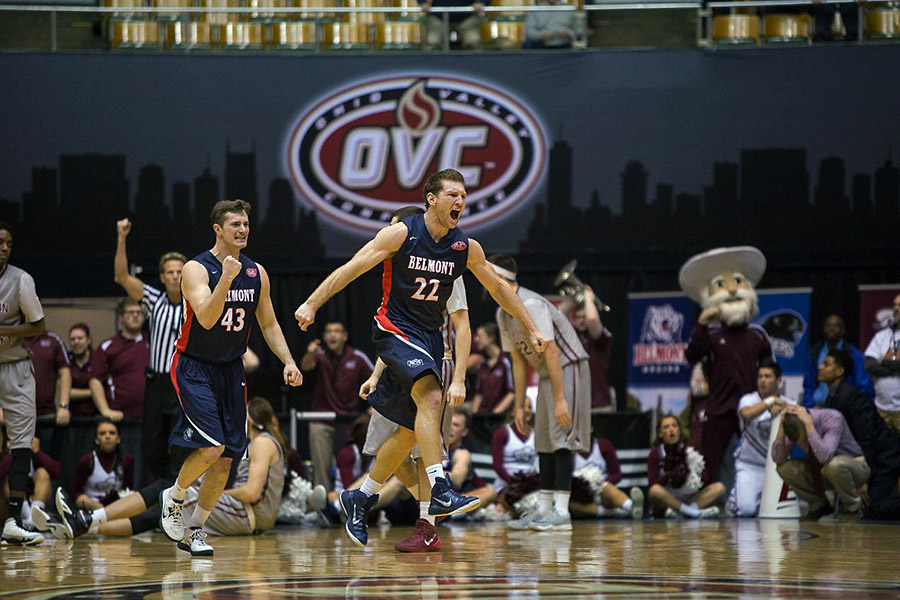 We have another big day of basketball today with a lot of conference tournament action and a few straggling regular season games before all conferences end regular season play on Sunday. Let's look at a few of those games first before jumping into the tournaments.
Eastern Washington v. Idaho State (+12.5)
Idaho State is 13-9 and has lost by double digits just once since December 8th. They beat Eastern Washington by 5 two days ago. Eastern Washington is a good team and the better team here, but this line is a little thick.
Buffalo v. Kent State (+5.5)
I really like Kent State. They've won twelve of fifteen, including a three-point win over Buffalo a while back. Buffalo is good too and has won seven of nine, but Kent State is the only play here with the five points. They should at least keep it closer than that.
Don't bet on this game. Miami has one win since February 1st. Boston College has four wins all season and zero of those came against teams with a winning record. BC crushed Miami when they played back in January, but who knows how this one goes.
I'm staying away from this one too. Toledo could blow Ball State out. They're the better team and this is senior night. But, Ball State is playing relatively well while Toledo has struggled a little bit down the stretch. The Rockets also have nothing to play for today with the MAC regular season championship locked up and no chance at an at-large bid regardless of what happens the rest of the way. I would not play this game.
Georgia Tech (-8.5) v. Wake Forest
Since going to OT with Florida State back in mid-February, Wake Forest has lost their games by 24, 18, 21, 38, and 13. They scored 39 in one, 48 in another, and 57 in a third. They didn't top 62 in any of those games. A Georgia Tech team with very little room between itself and the cut line will roll in this one.
Colorado State (-1.5) v. Nevada – 2 units
CSU is fighting to secure an at-large bid and win the Mountain West. Nevada is a solid team that has played just two games since February 7th (losses of 3 and 21 points to Utah State). Take Colorado State and pound it.
Now we go to the conference tournaments. Let's start with the Atlantic 10 quarterfinals.
St Bonaventure will take on Duquesne today. The Bonnies have the conference 1 seed and will likely make the tournament regardless of what happens in this one, but one more win against an unspectacular opponent would calm a lot of worries. Duquesne ended Richmond's season with a strong defensive effort yesterday, but they're taking another step up here. I don't think it's one they can make. They lost to St Bonaventure by 12 and 4 during the regular season.
St Bonaventure (-7.5) v. Duquesne
Massachusetts v. St Louis follows. Take St Louis. This is a team that is right on the cut line. They just beat UMass by 21 four days ago. They're 13-3 this season in games that don't include Dayton, who has been their killer for whatever reason. UMass is playing just their fourth game since a long covid break, and they won't be anywhere near as hot as they were yesterday when they dropped 100 on St Joes.
St Louis (-8) v. UMass
VCU v. Dayton is a huge game. VCU is likely secure like St Bonaventure, but they're still looking at a double digit seed right now. They could benefit from a few more wins. For Dayton, meanwhile, this game is a must-have. I just don't think they make it happen. VCU was 2-0 and +32 in the season series. This is a good match-up for them, and they move on to the semis comfortably.
VCU (-4) v. Dayton
George Mason takes on Davidson in the last game. Davidson is likely a few lines away from an at-large bid, so they might need to win out anyway at this point given that there are just three possible wins left. In any case, both teams need this game. I think it could go either way. Davidson is the favorite for good reason, but George Mason finished has won eight of ten. They're playing really well. I'll take them with five points here.
Davidson v. George Mason (+5.5)
We also have the Atlantic Sun semis today.
First is Liberty – the conference favorite – against Stetson. Stetson topped 2 seed Bellarmine yesterday, and they did split the season series with Liberty back in January. I'm rolling with Liberty though. They settled in after a close first half yesterday, and I think they roll here.
Liberty (-10) v. Stetson
Then we have FGCU taking on North Alabama. I'm taking FGCU. They have the higher ceiling event though they've been all over the place this year. They easily beat North Alabama, who had lost seven in a row before wins in their last two games, twice earlier this season. FGCU has to be the play.
FGCU (-2.5) v. North Alabama
The MVC quarterfinals are also today.
Loyola v. Southern Illinois leads. Loyola is a legitimate force. They're 12th in KenPom's rankings. They've lost just once since January 12 (to fellow tournament team Drake). They will win this game, but don't take their spread. Loyola has crushed a lot of teams, but they haven't won by 15+ in any of their last four games. They just played Southern Illinois twice, and they won those two games by 15 combined.
Loyola v. Southern Illinois (+16.5)
Drake will take on Northern Iowa in the third game. Here, I would take the spread. Drake has beaten Northern Iowa by 21 and 8 so far, and they need this win to help guarantee their spot in the field.
Drake (-6.5) v. Northern Iowa
Evansville is taking on Indiana State between these two games. I'm taking Indiana State. They're a decent team, and they covered this line in both games against Evansville earlier this season.
Indiana State (-5.5) v. Evansville
Missouri State is also very solid, and I'll stick with the favorites theme with them against Valpo. They beat them by 13 and 10 back in January, and they have won eleven of fourteen conference games against teams other than Drake and Loyola by 7 or more points.
Missouri State (-7) v. Valpo
Then we have the OVC semis, which should be a lot of fun.
Belmont and Jacksonville State kick it off. It's not clear if 25-3 Belmont would get an auto bid if they lose. One might think you have to take Jacksonville State's spread here. They've kept Belmont within 7 both times this season. However, Belmont has an extra day of rest, and JSU played an overtime game last night. I'm taking a determined Belmont team to roll here.
Belmont (-7.5) v. JSU
The other game – Eastern Kentucky v. Morehead State – should be an absolute barnburner between two very good teams. Both beat Belmont over the last two weeks of the regular season and were the only OVC teams to do so. Morehead State went 17-3 in conference and haven't lost to anyone other than Belmont since before Christmas. EKU went 15-5. The two split their season series, with both games coming way back in December. There's no doubt that both of these teams would need to win twice more to get into the Big Dance. I think you have to take Morehead State. They've been so consistent this season.
Morehead State (-1.5) v. EKU
The Southern tournament starts today with two games. I don't like either.
In Citadel and Western Carolina, we have two teams that got off to hot starts in non conference and then fell apart in conference play. I wouldn't play this one.
In Mercer, the seven seed, we have a similar story, though I wouldn't necessarily describe 8-9 in conference as falling apart. They have some wrecking ball potential in this tournament, and they start with Samford, who somehow beat Belmont and kept Georgia within four but has otherwise gone 5-11. The line is -7.5. Mercer beat Samford by 7 twice this season. It's not worth a play.
The other two tournaments with games today are the Sun Belt and the WCC.
The Sun Belt's first round is today. There are four games.
The first is Georgia Southern v. Arkansas State. This is a complete toss-up. Georgia Southern is 13-12 (7-9). Arkansas State is 10-12 (7-8). Georgia Southern is 4-6 over their last ten. Arkansas State is 5-5 but ended with three losses. Just stay away.
Then we have South Alabama taking on UL Monroe. South Alabama is the better team, and they had won eight in a row before two losses to Georgia State. UL Monroe wasn't terrible down the stretch though. I wouldn't trust spread, but I would take South Alabama ML in a parlay.
App State takes on Arkansas Little Rock in the third game. I'll take App State with just two points here. They're a decent team. They've beaten conference 2 seed Georgia State a few times and have a higher ceiling even through they're bizarrely 1-3 against a bad Troy team.
App State (-2) v. Little Rock
Last up is Troy v. Texas Arlington. Troy is not good, but I also don't trust UT Arlington at -7 here. This is another one I would only do as a ML play in a parlay.
We end with some WCC action. Like I said yesterday, it's a weird format meant to give Gonzaga and BYU as few games as possible, so we only have two games again today.
San Francisco and Loyola Marymount have both looked really good and less than stellar at different points this season. The latter swept the season series though, and I'll take them here.
San Francisco v. Loyola Marymount (EVEN)
Then we have Pacific taking on Santa Clara. Very similar story here. Pacific started the season 5-1 with some impressive wins, but then they collapsed and finished 9-8. They did win three of four down the stretch. Santa Clara started 8-2 with the losses coming to USC and Colorado State, but then Pacific beat them by 21, sparking a slide to an 11-7 finish. That was the only game these two have played. I would ride with Pacific here. They've closed the season slightly better, and Santa Clara wasn't very impressive against a terrible Portland team last night.
Pacific (-3) v. Santa Clara
NCAA Parlay – $10 to win $91
MLs of Western Kentucky, UT Arlington, Belmont, St Louis, Mercer, South Alabama, Missouri State, and Drake