Mike Bets #132
4 min read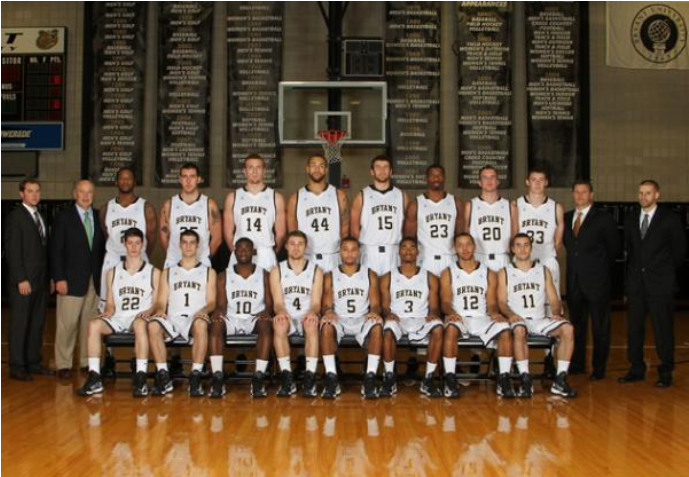 Big day of basketball today. It's the last Saturday of the regular season, and we also have a lot of conference tournament games today. Let's enjoy it. I'll run through the conference tourneys and then post some quick plays for the rest.
Let's start with the Patriot League quarterfinals.
Navy takes on Loyola Marymount in the first game. The Midshipmen are 15-2 (12-1) with wins over George Washington and Georgetown to their name. They beat Marymount by 18 earlier this year, and they beat them by 6 and 8 in two games just last week. They're covering this line.
Navy (-4)
Then we have Colgate playing Boston U. Colgate has also lost just one conference game, and they haven't played Navy yet due to a bit of a weird conference schedule. They did play Boston four times, winning by 7, 44, 10, and 15, with those last two coming about two weeks ago in their last two games. Boston has played four games since, including a win over Lehigh in the first round on Wednesday. Given that, I'll take them to cover the spread.
Boston U (+12.5)
Lafayette then takes on Bucknell in a game between teams that went a combined 7-1 against poor Lehigh. Bucknell is 0-6 in their other six games, including losses of 23 and 11 to Lafayette (9-5 overall). At just -3, I'll take the favorites.
Lafayette (-3)
Army-American is the last game. I'd take Army to win, but I'll stay away from the -5 in this one. Army has been fairly inconsistent, and there's not much there for American in terms of a track record. I like Army as a potential spoiler in this tournament – they gave Colgate their lone loss – but they could also very easily lose here.
We also have the Northeast semis today.
First up is Mount St Mary's v. Wagner. Wagner closed the season with thirteen wins in sixteen games, and I like them to cover here against a team they beat by 22 and 2 this season.
Wagner (-4.5)
Then we have Bryant v. Sacred Heart. Real fans of Mike Bets know the pick in this one. Let's go Bryant.
Bryant (-7) v. Sacred Heart
The America East semis are happening too.
In the first game, UMass Lowell will try to upset UMBC. Neither team has played in about 6 days, though UMBC hasn't played in about fifteen since their regular season ended so early. They've still been one of the two best teams int he conference all season, and I don't see that changing here. UMass Lowell needed to upset New Hampshire just to get here, and it won't happen twice.
UMBC (-5.5) v. UMass Lowell
Vermont, a typically dominant team that has gone through some covid-related ups and downs this season, takes on Hartford in the second game. I'll stay away from spread because Vermont games tend to be all over the place by margin, but hope for Vermont and UMBC to win to set up a great championship game.
The Southern Conference quarterfinals kick off at 12 Eastern.
I'm not betting on the first game, so I'll update this in a bit. Citadel is not particularly good, but it's always a mystery as to how well they'll end up playing. UNC Greensboro is one of the favorites to earn the auto bid, but who knows how much they'll win by in this one.
We have Chattanooga v. ETSU in the second game. After a slow start, ETSU started to turn things on, but they've lose five of six. Chattanooga won five in a row before two consecutive losses ended their regular season. I have to take the Mocs here. They're just playing better basketball right now.
Chattanooga (-105)
I'll have picks for the last two later.
The other one to update right now is the MVC with its semis at 1 and 3 Eastern.
First is Loyola v. Indiana State. Loyola's only conference loss to a team other than Drake came a few months ago to Indiana State, who very clearly belongs in the second tier of the MVC with Missouri State. They're solid, and Loyola doesn't need to win this tournament to secure a bid. That doesn't mean they're not going all-out though, as we saw in their 24-point win yesterday. I just think this line is too much. Indiana State has only lost by 12 or more four times this season. Three came against likely tournament teams (Purdue, Drake, St Louis). Loyola obviously belongs with those teams, but the point is that Indiana State isn't particularly prone to blowouts. They lost to Purdue by 12 on the dot. I'll take them here.
Indiana State +11.5
The second game is Drake v. Missouri State. Drake likely has a little bit of a cushion for their at-large bid, but winning this game and improving their position a little more would go a long way next Sunday. Like I mentioned before, Missouri State is very clearly one of the top four teams in this conference. We did get the best four in these semis. They're just not as good as Drake, who beat them by 7 and 5 in their first two games after a 22-day covid break. Take Drake.
Drake (-2)
Stephen F. Austin (-1) v. Sam Houston State
Florida State (-7) v. Notre Dame
Clemson v. Pitt (+9.5)
Rutgers (-3) v. Minnesota
Auburn (-1.5) v. Mississippi State
Wichita State (-11.5) v. USF
West Virginia v. Oklahoma State (+10.5)
Utah v. Arizona State (+4)
Purdue v. Indiana (+6.5)
Villanova (-4.5) v. Providence
Ohio State (-2) v. Illinois
USC (-2.5) v. UCLA
Virginia (-1.5) v. Louisville
PARLAY – $15 to win $55
MLs for Belmont, WKU, North Texas, South Dakota, and Georgia State
Arkansas (-15) v. Texas A&M
Creighton v. Butler (+13)
Kansas State v. Iowa State (+5)
Vandy +9