Mike Bets #134
8 min read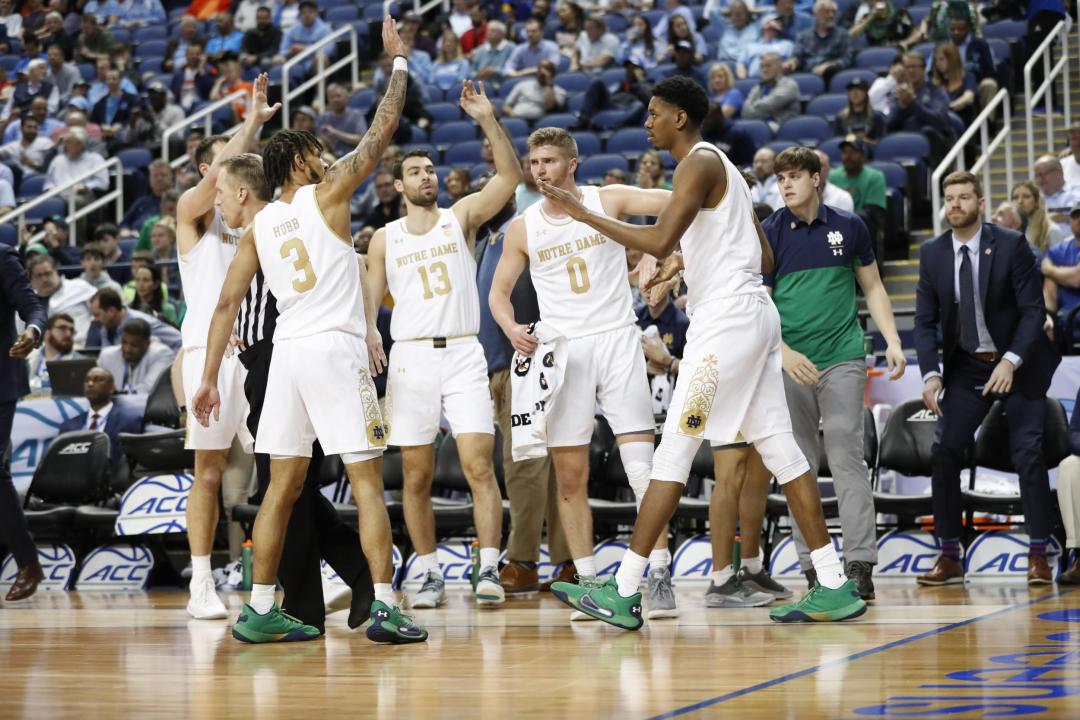 It's Tuesday. We've got one more day before the NBA comes back from it's All-Star break, and we have fifteen games for the conference tournament action of the day. Let's break it down by which round each tournament is in right now –
FIRST ROUND
The ACC will have its three first round games today, starting with Miami and Pitt at 2 Eastern. Miami is really bad. They're 8-16, and they went 2-6 in February and March. They won just four times in nineteen tries against ACC competition. That includes a loss to Pitt back in December. Speaking of Pitt, they lost six of seven and nine of eleven down the stretch to completely fall out of the at-large picture after their 8-2 start. This is not a very good team either. Both teams did win last week, with Pitt beating Wake Forest and Miami beating BC, but it's very hard to see either won of them winning more than one game in this tournament.
Prediction: Pitt wins
Duke will take on BC in the second game. The Blue Devils have been all over the place, but they finished with three consecutive losses that will make this tournament a win it all or go home exercise. They should beat 4-15 Boston College, a team that has won just once since January 12, but I don't have any faith in this team beyond that.
Prediction: Duke wins
Notre Dame will look to get their tournament run going in the third game when they take on Wake Forest. The Fighting Irish closed the season on a 7-6 run to finish 10-14. The problem for them – beyond the fact that they only reach the field if they manage to win the whole tournament – is that their second best win is probably Duke. That's not exactly the sign of a team that's ready to run through the field here, even if they have looked better recently. On the other hand, they did just beat Florida State, so maybe the momentum to make some noise is there. First, they have to get past Wake, who has really struggled after a very competitive start to the season. They started ACC play 3-9, but they at least played some teams tough. Ten of those twelve games were within 12 points. That stretch ended with an overtime loss to FSU, and everything stopped working after that game. They're 0-6 with six double digit losses since, and I don't see them winning this one.
Prediction: Notre Dame wins
We have two Big West games today, starting with Long Beach State v. CSU Northridge. LB State is 5-11, and they picked up three of their wins by January 8. This is not a very good team, but neither is CSU Northridge. The good thing for CSU Northridge is that they have some decent wins – Pepperdine, Hawaii, CSU Bakersfield – but their issue is that they are very prone to losing games they probably shouldn't. Enter Long Beach State. These two didn't play during the regular season, and both will have their shot to win this one. I'd lean towards CSUN by virtue of their higher ceiling, but they could very well lose.
Prediction: CSUN wins
In the second game, we have Cal Poly and CSU Fullerton. Cal Poly is an absolutely terrible basketball team. They're 3-19 (1-15). They've played some close games, but they're just not good. CSU Fullerton is just 6-9, but they've split series with UC Irvine, Hawaii, and CSU Bakersfield. They're at least functional, and that should be enough in this one.
Prediction: CSUF wins
Rider came back to top Canisius in the first game of the MAAC first round, and the other two games are today.
Iona and Quinnipiac are up first. Iona is just 8-5 on the year. They didn't play from December 23 to February 12 (yes that's more than 45 days) and now haven't played since February 20. Theoretically, this is a decent team, but it's very difficult to get a read on them. They did also lose their lone match-up with Quinnipiac (70-74). The Bobcats are 9-12, and they closed the season 6-6 after a little rough patch in mid January. They've also already played three games in March. I think you have to lean towards them given just how long it's been for Iona.
Prediction: Quinnipiac wins
Then we have Manhattan and Fairfield in the second game. They just played last week, with Manhattan winning the first game by 10 and Fairfield winning the second by 18. So who knows what happens here. I'll lean with Fairfield. They won four of eight before that mini series with Manhattan, who had lost seven times in their previous eight games. Fairfield should have the momentum edge, especially after their win in the second game.
Prediction: Fairfield wins
Middle Tennessee State is automatically moving on with their match-up against FIU cancelled due to contact tracing. FIU is not good by any means, but this was the one game where you at least had to give them a decent chance. It's a tough way to end a season.
In the other game, we have Southern Miss and Rice. Rice won by 22 and 8 when they played about a month ago, and Southern Miss hasn't beaten a team other than FIU or MTSU since January 1. The better teams in the conference have beaten up on Rice, but they are the better team here. They should win.
Prediction: Rice wins
We have two games in the Southland today. First, McNeese State takes on SE Louisiana. These two have played twice this year. SE LA won the first 92-88. McNeese State won the second 95-91. This is a complete toss-up. I'm going with McNeese State though. They've won three of seven down the stretch while SE LA has won just one of seven.
Prediction: McNeese State wins
In the second game, we get Incarnate Word and Houston Baptist. Incarnate Word has not won a basketball game in over a month, though that stretch includes only five games. Houston Baptist, meanwhile, has won just once in five tries. They did, however, sweep the season series, so I'd give them the edge in this one with both teams scuffling for momentum.
Prediction: Houston Baptist wins
CHAMPIONSHIP GAMES
Technically, five tickets will be punched tonight. In reality, it's only four since Gonzaga and BYU are going dancing either way. Still, there's lot on the line tonight.
Let's start with Gonzaga and BYU in the WCC. The only thing Gonzaga needs to worry about is losing the #1 overall seed to Baylor. If they drop this game and Baylor runs through the Big 12 tournament, it's very likely that happens. Does that really mean anything? No, but that's about it when it comes to stakes for Gonzaga here beyond the obvious desire to cut down the nets and hang another conference tournament banner. For BYU, this win could benefit them seeding-wise, potentially making a 5-6 seed possible depending on how other teams do this week. This is a team that has just one suspect loss (Pepperdine) and wins over San Diego State, Utah State, St Johns, Utah, and every WCC team but Gonzaga. They've been a little shaky at times, but they do deserve to be solidly in the field. Whether they can beat Gonzaga is a different matter. They lost by 17 in early January. They lost by 11 about a month ago. If they're still making progress, they'll lose by 5 tonight.
Prediction: Gonzaga wins
That's one of the last games of the night, but the first championship game is Drexel and Elon in the CAA at 7 Eastern. These two were 8-12 combined in conference play, so this is not the final anyone would have imagined. Yet here we are. Elon has now won seven in a row, and they rolled 4 seed Hofstra last night after edging 1 seed James Madison and crushing 9 seed Towson in their first two games of the tournament. They're hot, and sometimes there's no beating that in March. Drexel, on the other hand, was consistently mediocre throughout the season before topping James Madison in the last game of their regular season. They've beaten 3 seed Charleston and 2 seed Northeastern so far in the CAA tournament, with both games finishing within two possessions. This is an interesting game, and I have to go with the hot hand and Elon. They just have one more job to do.
Prediction: Elon wins
There are two other championships at 7, one being the Northeast Conference with Bryant and Mount St Mary's. This is the 2 and 4 seed. Bryant went 15-5 this season, and they've now five in a row after some rough moments in the second half of January. They won their first game in this tournament by 30. Mount St Mary's topped 1 seed Wagner a few days ago. They've won three in a row, but they're just 11-10 overall. You have to favor Bryant here. They're 167th in KenPom's rankings, fifty spots higher than Wagner, the next highest team in the conference. They've been the best team here all season long, and now they're 40 minutes away from going dancing.
Prediction: Bryant wins
Cleveland State and Oakland will battle in the Horizon League final. Cleveland State is 18-7 after a tough comeback over UWM last night. The big thing to know for them – fifteen of their eighteen wins have come by single digits. They win, but they tend to not do it by much. That should give Oakland some hope here. They started 0-9 with eight double digit losses, including two of 40+. They're 12-8 since, and they've won nine of thirteen to close. This should be a really good and tight game. There are two good stories here. Cleveland State is the team that just keeps winning despite not being particularly impressive by margins. Oakland is the team that fought all the way back after a brutal start. Cleveland State won by 8 and 2 when they met earlier this year, and I can't go against them here.
Prediction: Cleveland State wins
The Summit Championship is our last one. Oral Roberts will take on North Dakota State after those two beat South Dakota State and South Dakota, respectively, in last night's semis. The four best team in the conference played yesterday, and this final should be a good one like yesterday's games. Oral Roberts has won six of eight. ND State has won four of five. These two split their regular season games, which were decided by 6 and 7 points. I don't have a pick. Just enjoy the game.