Mike Bets #135
5 min read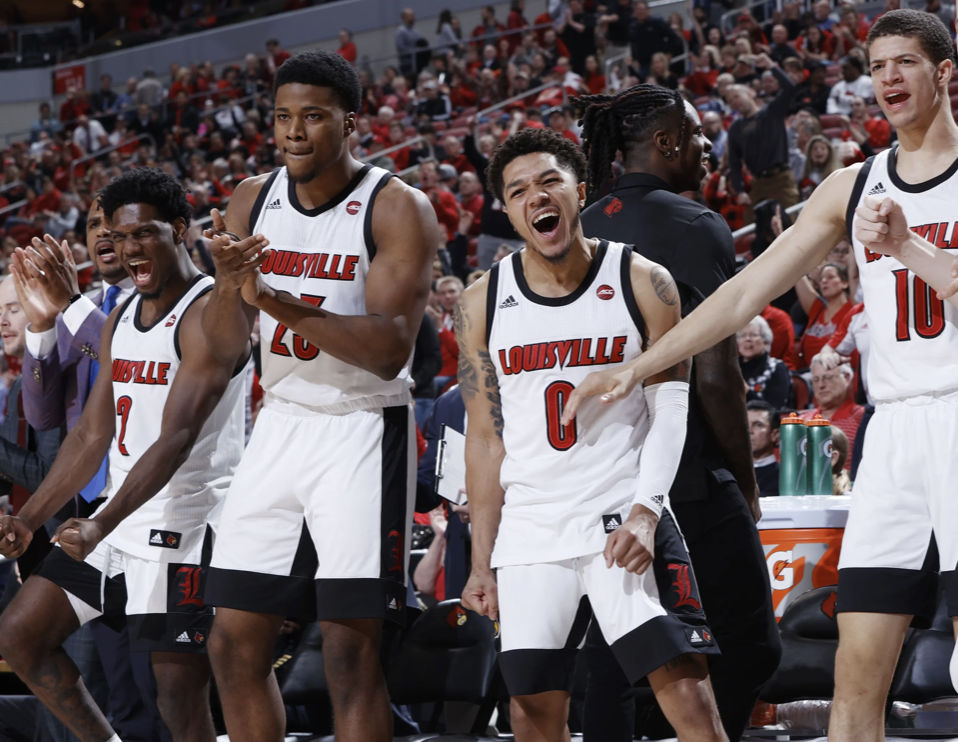 The NBA is back today, so let's do a quick rundown of those two games.
First, we have Grizzlies-Wizards. Memphis has a three game edge on the West's bottom five for that last play-in spot as things stand. They're 7-6 in their last thirteen, and it looks like maintaining that .500 record will be enough by the end of the season. The big news for them is the approaching return of Jaren Jackson Jr after his bubble meniscus injury. He's back to practice, and he should be back to game action relatively soon. The Wizards, meanwhile, sit in the East's 12 seed, 1.5 games back of the play-in spots. The key for them – maintaining their pre-break momentum. Washington won eight of eleven before the break, and they will need to at least stay around .500 over the next month or so to have a good chance at the playoffs as we approach the final stretch.
The Spurs and Mavs also battle tonight. San Antonio has put themselves solidly in the playoff picture with a 18-14 start. They're sitting in the 7 seed, five games clear of the 11 seed. They're also only 1 game back of the Nuggets and the No Play-In Zone (TM). The Mavs are right behind them at one game back. They one-upped the Wizards and went on a 10-3 run before the break. Given that run and their preseason expectations, it's hard to see them giving up this playoff spot now that they have their hands on it. One thing to note – over those last 13 games, Dallas is averaging 5 more points per 100 possessions themselves and allowing their opponents to score 3 more. Will those new levels maintain themselves for a longer period?
Then we have a lot of conference tournament games today. I'm not going to be able to get to all of them, so I'll start with the championships –
There are no championships today. That was quick.
We do have some semifinal action in the Patriot League, where top-seeded Navy was knocked off over the weekend. The team that beat them – Loyola (MD) – will take on Army today. Loyola is just 5-10, but they lost an unbelievable seven games by 4 or less points. Now, the teams they lost those games to weren't exactly titans of the college basketball world, but still. Army, meanwhile, is 12-8. This is a decent team that hung with Florida and beat La Salle and Buffalo in non-conference play. They beat American, who handed Loyola two of their close losses, by 23 in the first round. Take Army. The troops won't go 0-2 against Loyola.
Prediction: Army wins
Colgate will play Bucknell in the second game. Colgate might have been the favorite in this tournament despite Navy's presence. They've lost just once all year (Army), and they picked up three wins of 30+ and ten wins of 9+ in just twelve overall games. With all due respect to 5-6 Bucknell, I'm taking Colgate to keep it rolling.
Prediction: Colgate wins
Let's quickly run through some of the other action for today
Syracuse v. NC State
Syracuse is right on the bubble, and they've won six of nine in a stretch that included two wins over NC State. This one won't be easy though. NC State, after a mid-season slide that ruined their at-large hopes, has won five in a row. Four of those wins came over Pitt (lost yesterday), Wake Forest (lost yesterday), and Notre Dame (beat Wake yesterday), but this is still a team playing confident basketball. It doesn't matter. Syracuse needs the win, and they get it.
Prediction: Syracuse wins
Miami v. Clemson
Miami has six scholarship players and won an absolute brick-fest with Pitt yesterday because Pitt couldn't buy a free throw. Clemson has six losses all year, and they closed the season with six wins in seven tries. Give me Clemson. Big.
Prediction: Clemson wins
Duke v. Louisville
Both teams need this. Louisville is in a far better spot than Duke, but they're also far from safe. Duke beat BC by 35 yesterday, so they do have some momentum. How much of that is cancelled out by their three consecutive losses to end the regular season? Louisville has played four times since returning from a second covid break, and they split those games. One of the wins came against Duke, who they've now beaten twice this season. I don't trust Duke at all. Give me Louisville for a third time.
Prediction: Louisville wins
Notre Dame v. North Carolina
Notre Dame has been playing better, but they still haven't really challenged good teams outside of a win over Florida State. They needed a comeback and a buzzer beater to beat a Wake team in terrible form last night. Give me UNC.
Prediction: North Carolina wins
Minnesota v. Northwestern
Minnesota STINKS. They haven't won since February 11. They've undergone one of the most pitiful collapses I've ever seen. Get them out of here. Go Cats. Northwestern has won three in a row, including a road win over Minnesota.
Prediction: Northwestern wins
Nebraska v. Penn State
Penn State is a bit of a dark horse. There's zero chance they win this tournament, but they could make some noise. Nebraska has been playing a lot better down the stretch, but I like Penn State to survive them here.
Prediction: Penn State wins
Mountain West Predictions
Wyoming v. San Jose State
Air Force v. UNLV
New Mexico v. Fresno State
Jacksonville State v. Arkansas Pine Bluff
Mississippi Valley State v. Prairie View A&M
Washington State v. Arizona State
Washington v. Utah
Cal v. Stanford
Idaho v. Montana
Iona v. Siena
Fairfield v. Monmouth
SE LA v. New Orleans
Houston Baptist v. Lamar
Marquette v. Georgetown
Butler v. Xavier
DePaul v. Providence
Kansas State v. TCU
Iowa State v. Oklahoma
Charlotte v. UTSA
Rice v. Marshall
MTSU v. North Texas
UTEP v. Florida Atlantic
Texas A&M v. Vandy