Mike Bets #136
6 min read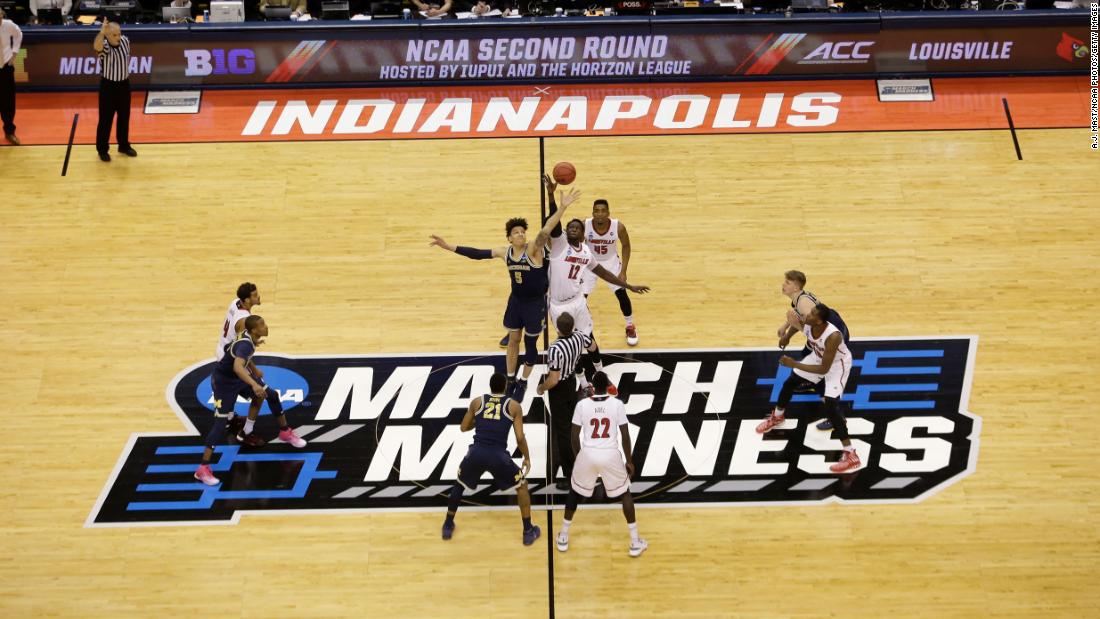 Let's quickly run through the stakes throughout college basketball today –
Conference favorite Toledo will take on Ball State, a 10-12 team that they split a two-game season series with. Toledo won 89-71 when they played last week. The Rockets finished by winning four of five, but they were just 4-3 over their last seven games. Can they right the ship in the conference tournament to finish the job and go dancing?
Akron and Bowling Green will play in the 3-6 game. Both teams beat Toledo once, and they'll have the chance to do it again if they win two games here. They'll have to go through each other and then Buffalo, who plays Miami OH in the first round. The Bulls finished on an 8-1 run where the only loss came to Toledo, though they did drop two games against Bowling Green earlier this season.
Kent State and Ohio could both provide a challenge to Toledo in the semis. Kent State played Toledo within a possession twice this season, but they'll need to shake off some mediocre form and beat Ohio to get a third shot. Ohio ended their season on a 6-1 run, but they lost their only game with Kent State this season. They're also playing just their fourth game since a three-week covid break (Feb 2 – Feb 23).
Picks –
Toledo
Buffalo
Bowling Green
Kent State
There's not a whole lot on the line for Big 12 teams beyond momentum. Anyone but Baylor would likely move up a line or two with a run through the tournament, but there are seven clear tournament teams here in the Bears, WVU, Kansas, Oklahoma State, TTU, Texas, and Oklahoma. Kansas State, the eighth team still alive, would need a few miracles to earn themselves an automatic bid.
That doesn't mean today's games won't be good. West Virginia will be aiming for revenge after last week's loss to Oklahoma State. An Oklahoma team that lost four in a row before yesterday's win over Iowa State will face Kansas and be desperate to get another win and find themselves again before the tourney starts. Texas will try to prove their three-game winning streak to end the season meant something when they look to prevent Texas Tech from the 3-0 season sweep. Baylor might beat Kansas State by 50. It should be a fun day of Big 12 basketball.
Picks –
Baylor
Oklahoma
Texas Tech
West Virginia
Michigan State and Maryland are probably both safe at this point, but one will leave today with an even stronger sense of security ahead of Sunday. It should be a great game between two hot teams that are playing very tough basketball right now.
Wisconsin is safer than both, but they could really use some momentum after a sluggish finish. A comfortable victory over a Penn State team that's given them some issues this year would help in that regard.
The real stakes today surround Minnesota and Indiana, two teams that have fallen out of at-large contention over the course of the second half of the season. Minnesota, especially, has just plummeted out of the picture. They both have one more chance. Indiana will play a Rutgers team that sits right around Maryland in the overall seeding picture. They'll want this win too. So will Ohio State in their game with Minnesota. The Buckeyes have lost four in a row, and it's hard to see how anyone could justify giving them a 2 seed in the NCAA tournament if they drop a fifth against a Minnesota team that won a 51-46 game with Northwestern yesterday.
Picks –
Ohio State
Maryland
Rutgers
Wisconsin
Villanova (v. Georgetown), Creighton (v. Butler), and UConn (v. DePaul) are all tournament locks playing games against teams that are nowhere near the field. A bid thief becomes very possible in a relatively weak Big East if one of these three lose today. That just doesn't seem very likely. I don't see any reason to believe in Georgetown. Butler lost to Creighton by 20 five days ago. DePaul, despite some slight improvements in recent years, is still very much DePaul.
The key game today is St Johns v. Seton Hall. If the Big East is going to get four teams to qualify for the postseason, one of these two will need to reach the conference title game at the very least. Both are just about five-ten spots out of the field by most projections. St Johns (9-3 over the last twelve and victorious over Seton Hall last weekend) is the hotter team by far. Seton Hall has lost four in a row and went just 5-8 over their last thirteen games. You have to lean towards St Johns tonight, though it will take quite an effort to keep winning beyond today.
Picks –
Nova
Creighton
UConn
St John's
ACC Tournament Quarterfinals
Duke is out after a positive covid test, and that's good news for the bubble as a whole. You have to feel for the players, who had fought so hard to give themselves one last shot. This game against Florida State was just that. Now it's gone.
UNC and Virginia Tech will fight to take on FSU in the semis. UNC is safe from the bubble, but momentum has been elusive all year for them. Bringing the winning streak to three would be nice. For Virginia Tech, this is a chance to tune-up before March Madness. They're easily in the field, but they've played just twice since February 6. This is their first game in twelve days. They need to find a rhythm, or they won't be around long when the real tournament starts.
Then there's Syracuse and Georgia Tech, who both need wins. They're on the right side of the bubble, but things are a little too close for comfort right now. For Syracuse, a win over a very beatable Virginia team would likely punch their ticket for good. For Georgia Tech, avoiding a loss to upset-minded Miami and their six scholarship players might be enough to hold off the bubble.
Picks –
UNC
Syracuse
Georgia Tech
These games mean very little for those not directly involved. Temple, Tulane, USF, and ECU aren't going to the tournament, and they aren't winning this conference tournament. The same is true of Tulsa and UCF, though those two theoretically have a (somewhat) higher ceiling than others. The drama won't start until tomorrow in the American.
Picks –
Temple
Tulsa
UCF
SEC Tournament Second Round
Kentucky's last stand starts today with Mississippi State. There's no reason beyond name brand to believe that this team can run through the SEC, but this is the time for the on-court product to catch up to the name brand if it's ever going to happen. Mississippi State is more than beatable even for the Kentucky team we've seen all year.
Florida has their spot locked up, so they'll be playing a rather drama-free game against Vandy. You never want to enter a tournament coming off a loss to Vandy, so the Gators will have their motivation to win.
Missouri is in sore need of momentum after a really rough finish to their season, and their SEC tourney run will have to start with Georgia, a team that has won a decent amount of games but still falls short of the bubble.
Then there's Ole Miss, an inconsistent bubble team in a must-win game with South Carolina. It's simple. Beat South Carolina, and the chance to extend the season stays alive. Lose, and everything is over.
Picks –
Kentucky
Florida
Missouri
Ole Miss
Arizona State will need to win the tournament to end a disappointing season with an appearance in the NCAA tournament. It's hard to see them getting past top seed Oregon today. That's really the only game with any great stakes. USC, UCLA, and Colorado are tournament teams. Cal and Utah are not. Oregon State isn't either, though they belong with Arizona State in the dark horse category for this tournament. They play UCLA, a very vulnerable team.
Picks –
Oregon
USC
Colorado
UCLA
Mountain West Quarterfinals
Boise State, Colorado State, and Utah State are all right on the cut line, and they need wins to join San Diego State in the field. I think they all get them today, though Boise State v. Nevada should be a game to watch.
Picks –
San Diego State
Utah State
Colorado State
Boise State
Picks –
Southern Utah
Eastern Washington (my overall favorite)
Weber State
Montana State
Picks –
UC Santa Barbara (my overall favorite)
CSU Bakersfield
UC Irvine
Hawaii