Mike Bets #137
4 min read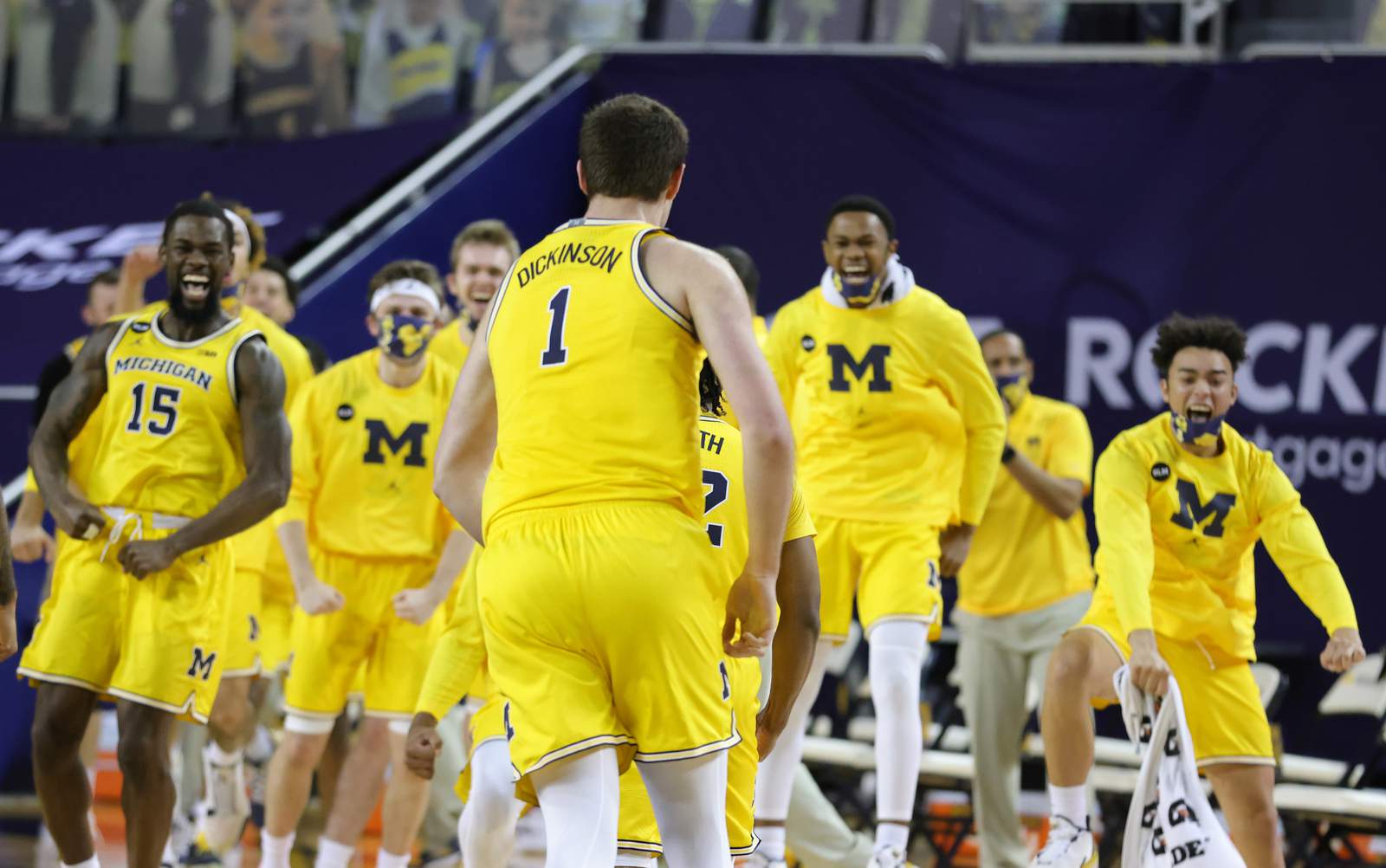 It's Friday. It's another big day of basketball. Let's run through my ten things to watch today –
1. Michigan, potentially without Eli Brooks
The Wolverines stumbled a little bit over their last three games after being as dominant as any team in the country for much of the season. Can they find their form again in Indy? One key – Eli Brooks. The senior guard missed Michigan's loss to Minnesota earlier this season, and he went down in the first half of last weekend's loss to Michigan State. He's as crucial as they come for the defense, ball-handling, shooting, and leadership he provides to keep everything running smoothly. News has been somewhat limited, but his game-time decision status for today's game with Maryland would suggest he's expected back by the time the NCAA tournament starts. Whether that means he plays this weekend or not might determine if Michigan can hang another Big Ten championship banner. Also keep an eye on Hunter Dickinson and Franz Wagner today. They had some of their worst games of the season against Illinois and Michigan State. They'll need to keep those in the past.
2. Ohio State v. Purdue
The Buckeyes had lost four in a row before they survived Minnesota yesterday. A win here against a very good Purdue team is the kind of win that would firmly establish the Buckeyes as a great candidate for a 2 seed despite their recent slide. Keep an eye on how they come out in this one. The win over Minnesota wasn't entirely convincing.
3. Florida v. Tennessee
This should be a really good quarterfinal between two teams of a similar quality. Tennessee has a fantastic defense, but their offense has led to their gradual outside of the top 10 and then the top 25. This is a team that can make a run if they're hot. A win over Florida and an SEC tournament run would be a great sign.
4. Cincinnati v. SMU
Keep an eye on Cincy here. They've quietly gone on a 9-3 run to end the season. Now, they picked up almost zero quality wins in that stretch and were just blown out by Vandy, but we can't deny that they're somewhat hot. Against a bubble team in SMU, they could deal a fatal blow. They did beat SMU back in January to set of this impressive finish.
5. Toledo trying to finish the job
Toledo is and has been the MAC's best team, but it hasn't been the smoothest of rides over the second half of the conference slate with a number of questionable losses. They needed overtime to survive Ball State in the conference semis yesterday, but they survived. There's two games left. Win and you're in. That starts with Ohio today, a team that has played some really good basketball at times, including yesterday when they beat a Kent State team that I liked a lot by 22. It won't be easy for Toledo, but it never is. This is March. Time to earn your stripes.
6. Seton Hall aiming for the cut line
The Pirates are still probably a few teams away from the at-large field, which might mean they need to win the Big East semifinal and final anyway. What we do know is that they cannot afford a loss today, and they've been given a gift in the Georgetown Hoyas, who topped Villanova yesterday. Yes, Georgetown is playing good basketball to have gotten here, but this is the season for Seton Hall. They're the better team. They need to win. Can they pull it off?
7. Colorado State v. Utah State
The last game of the night could prove to be one of the most important. Both teams are likely on the right side of the bubble, but it's very close. A win here would go a long way and obviously provide a shot at the auto bid and the Mountain West championship. A loss would make for a weekend of worry. The stakes are high between two very good teams. Sit back and relax for this one.
8. Having fun tonight
There are so many good games today. Baylor v. Oklahoma State. Kansas v. Texas. Wisconsin v. Iowa. Colorado v. USC. An upstart Oregon State team taking on Oregon. The games I've already mentioned. Arkansas v. Missouri. Buffalo v. Akron. San Diego State v. Nevada. Enjoy it all.
9. Wizards hosting the Sixers
The Wizards won eight of eleven before the All-Star break to launch themselves back into the playoff race. They're only two games back of the play-in spots, but they're also facing a pretty brutal stretch here. After getting blown out in Memphis the other day, the travel to Philadelphia (tonight), host the Bucks twice, and then play the Jazz, Nets, and Knicks (twice, both in New York) after a brief respite against the Kings. If you include the Memphis game, that's a nine game stretch where 3-6 wouldn't be too disappointing. Given their positioning, Washington could use better than that. They'll need to start with a win in Philly tonight.
10. Lakers post-break
The Lakers host the Pacers tonight. It's their first game since the 3-7 run they went on prior to the All-Star break. Keep an eye on them. Have they found a way to play better basketball without Anthony Davis? They're 3.5 games back of the Jazz, and Utah isn't looking like a team that will be easy to catch in the regular season, even at full strength.