Mike Bets #160: Playoffs Preview
19 min read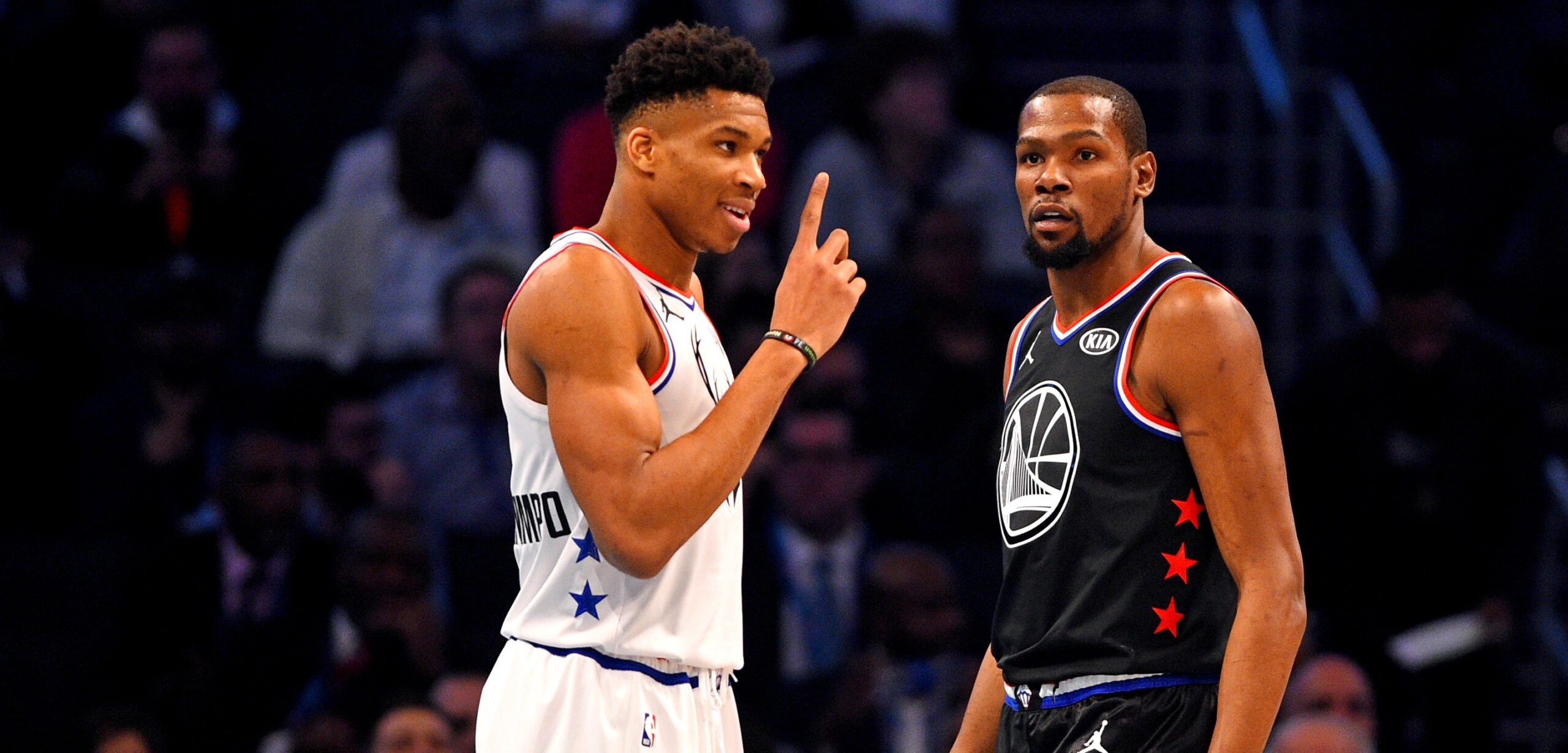 We made it. After a lengthy hiatus that has lasted almost two years, the real NBA playoffs are finally back. With fans in the building, it's time to return to the atmospheres that make playoff basketball so special. I mean no disrespect to the Lakers, who fully deserved their title and did everything they needed to win the games in front of them, but I think it's fair to say that the bubble didn't deliver the postseason in all it's glory. It was an impressive project given the circumstances. It was also an emergency attempt at replacing something that really can't be replaced. Luckily, we're now on – or at least close – to the other side of the tunnel. It's time to decide a champion in the way we're used to, and hopefully that's something that we remember to never take for granted again.
While the East play-in didn't exactly deliver with three games decided by an average of 24 points, the West's version went down with a bang, producing three great games that should have us all excited about the next few months. It's a wide open field. Sit back and enjoy the show.
Let's start with my view on the tiers of playoff teams. I'll break the sixteen up into four – title contenders, potential deep run candidates, potential series winners, and, lastly, congrats on making the playoffs.
Title Contenders
1. Bucks
The Bucks are the leader of a group that includes Denver, Portland, Philadelphia, and Boston – or teams that have been going at it with a relatively similar core for the last 3+ years. They have plenty of playoff demons in their closet after two consecutive excellent regular seasons turned into disappointing pre-Finals exits, but they've gone all-in on fixing the flaws behind their failures. Eric Bledsoe, the great defender who simply could not make a positive offensive impact in the playoffs, is gone. In his place is Jrue Holiday, a likely defensive upgrade and a far better shooter and individual creator/playmaker offensively. Bryn Forbes and Bobby Portis are younger options set to slot into the roles previously filled by Kyle Korver, Marvin Williams, Nikola Mirotic, and others. PJ Tucker is a 3-and-D specialist that the Bucks have lacked in the past. Milwaukee has found its supporting cast and has gone through plenty of experimentation during a slightly less successful regular season; now they can only hope that Mike Budenholzer, Giannis Antetokounmpo, and Khris Middleton are ready to lead them to the promised land. I believe in my Bucks. It's time to fear the deer.
2. Nets
Brooklyn has as much offensive talent as just about any team in league history. Both Kevin Durant and James Harden are in the top 35 in career offensive win shares. Based on a quick glance, only the late 2000s Celtics have had more than two such players on the same team (KG, Pierce, Allen). And then there's Kyrie Irving, who's just on a short list of the most talented scorers and playmakers in today's league. Those three are simply scary. It doesn't hurt that Joe Harris is a premier sniper who has evolved to become a more complete offensive player either. The issues for Brooklyn are cohesion, defense, and depth. Those three stars didn't even play ten regular season games as a trio due to various injury issues. Will they struggle to gel now that the games matter? The defensive numbers aren't pretty – Brooklyn ranks 22nd in points allowed per 100 possessions. Will they be able to consistently outscore teams? That tends to be a risky method to rely on in the postseason. Then there's the depth issues that come with having three big name stars. It's hard to imagine a better fourth starter than Harris, but Blake Griffin, Joe Green, Landry Shamet, Bruce Brown, and DeAndre Jordan are going to need to play well. Can they be consistently productive like last year's Lakers supporting cast?
3. 76ers
The Sixers might have their best version of an Embiid-Simmons led roster yet, and they'll be a tough out with their elite defense. Simmons is one of the most versatile defenders in the game. Danny Green is quite good on the wing. Embiid and Tobias Harris are playing great defense as well, and Matisse Thybulle brings his own lock off the bench. The same questions about the offense are still here. Philly was just 13th in scoring efficiency, which was actually their worst finish since 2017. Nik Stauskus led the team in minutes that year. Green, Seth Curry, and George Hill can help the spacing, but the simple reality is that this team still lacks an isolation killer. There are a lot of guys here who can find their own shot; there's no one here that I would trust to get that shot repeatedly down the stretch in the playoffs – where every offensive luxury is at a premium. We'll soon find out if the spacing improvements will create enough holes to work with. You don't need the offense to be perfect when the defense is this good, but you do still need it to be more than barely functional.
4. Clippers
The Clippers have flown under the radar all year, even more so than the Bucks. Some of that is deserved after a total collapse in the bubble, but this is still a team with two elite two-way wings and a whole lot of tough dudes around them. The last time he faced a real playoff atmosphere, Kawhi won the Raptors a title. George is fresh off on an All-Star regular season. Serge Ibaka offers dependable size and versatility in the frontcourt. Marcus Morris is shooting like a mad man, and Nic Batum has found his form again in a contract year. Ivica Zubac is a load to handle in the paint. Rajon Rondo and Patrick Beverley make up a tough, tough backcourt. Reggie Jackson and Luke Kennard are both shooting the lights out too. This is a well-rounded group based around two of the best wings (and players) in the game. There's a reason they were considered one of the few favorites last year, and there's no reason not to put them in the same group this time around.
5. Suns
I think the Clippers are the most likely title challenger in the West, but the Suns and Jazz deserve a spot in the discussion. Chris Paul is still an elite point guard, and his presence and ability to run the offense frees Devin Booker to do what he does best offensively. DeAndre Ayton is a stud in the middle. Mikal Bridges, Cameron Johnson, and Jae Crowder form a dependable – and rather formidable – trio on the wing. This is a really good team, and they play well on both sides of the court. The glaring issue? I don't see how this team is equal to, never mind better than, the Rockets teams that fell short a few years ago. Paul is a slightly older Paul. Ayton and Capela are relatively comparable, at least by general impact. PJ Tucker, Eric Gordon, Trevor Ariza, and the other wings can be compared to the ones in Phoenix. Then there's Booker, who, for as good as he is, is no James Harden. Now, those Rockets should have won a championship the year Paul got hurt at the worst possible time, but, again, they had James Harden, one of the best offensive talents in basketball history. This team doesn't have that, and I think that will betray them on a path that could include the likes of LeBron, Kawhi, Giannis, KD/Harden, and Embiid. With that said, this is clearly still one of the better teams in the league. They should beat the Lakers, and the Denver-Portland combo isn't the most threatening thing in the world. The Suns can go far, and they won't be an easy out no matter where they end up.
6. Jazz
It's finally time for the great experiment in Utah. We were supposed to see it last year, but Bojan Bogdanovic's injury delayed the test. From 2017 to 2019, Utah was remarkably consistent. They had a top three defense (always 2nd or 3rd) and a mediocre offense (12th-16th). That plan of attack led to three straight disappointing – and early – playoff exits, sparking the addition of Bogdanovic, Mike Conley, and Jordan Clarkson to shift to a more well-balanced approach. It's not clear that it would have worked last year; the Jazz were 10th offensively, 13th defensively, and a few spots away from where champions tend to be overall despite their newfound balance. This year, however, they're 3rd defensively, 4th offensively, and a very clear 1st by regular season performance. Now we'll see if all of those changes will pay off when it matters most. It looks like both Conley and Donovan Mitchell will be ready for the opener this weekend, so all the eggs will be in the basket for Utah. It's go time.
Potential Deep Run Candidates
7. Nuggets
With a healthy Jamal Murray, the Nuggets would belong in the top tier. Their miracle run to the WCF in the bubble deserves some skepticism, but there's no doubt that it revealed a whole lot of grit. Throw in the addition of Aaron Gordon, another year of growth for Michael Porter Jr, and the (potential) return of Will Barton to the playoff roster, and there was good reason to consider Denver a serious threat. They also, somewhat ironically, finished in the top 5-6 range in net rating and SRS for the first time in the Jokic era this season. That's where you like to see your contenders. There is, of course, the additional context of Jokic entering the playoffs off of what should be an MVP season. Unfortunately, the ultimate goal is likely a little beyond their reach without their point guard, who was an indispensable piece of last year's playoff run. This is a team that was going to need things to go right to lift a trophy. The playoffs haven't even started, and something has already gone seriously wrong. Denver still has the pieces to win a series or two, but nothing will be easy.
Potential Series Winners
8. Blazers
The jury is still out on whether a team centered around two small, offensive-minded guards can win a championship. To be more blunt, the Blazers have a lot of questions to answer before they get within reach of the Finals, and it's not clear why this team would be any better suited than past versions for the championship task. They simply don't have a functional defense. Only the Kings gave up more points per 100 possessions. The 2019 Blazers, the only Lillard-led team to get past the second round, were at least decent defensively, ranking 16th in the league. That's a far cry from where they are now. Robert Covington can only plug so many holes. I like the Blazers, and they finished the season very well to get into that 6 seed. Jusuf Nurkic is fully healthy. Norm Powell was a nice addition even if he doesn't really address the key flaw this team has. Those are the kind of positives that might allow you to win a series or two though; they don't help you win titles.
9. Mavs
Some might argue that Dallas belongs up a tier, and I wouldn't have much of a problem with that. Luka Doncic is as productive of a player as you'll ever find. Tim Hardaway Jr and Kristaps Porzingis are both having very nice seasons. Jalen Brunson is healthy. He and Josh Richardson might be able to provide the secondary playmaking that the Mavs so sorely need behind Doncic. Dwight Powell is healthy too after missing the bubble with Brunson. I have Dallas here for two reasons – matchups and experience. The first point is relatively simple. Denver gets Portland in the first round. The Mavs have to play the Clippers. It is true that Dallas gave the Clips more than they bargained for in the bubble, but, if the Clippers are who they're supposed to be, that will only add fuel to the fire this time around. If the Clippers are who they looked to be last summer/fall, then we obviously have a different narrative on our hands. As for the second point, there's no one on this team that has any sort of significant playoff experience. Hardaway, Richardson, and Boban have all been to the second round. With the exception of JJ Redick, who's injured and has only been here a few months, that's it. This is a very young team, and it's going to be very hard for them to piece together multiple series wins here.
10. Lakers
Yes, the Lakers were the clear pre-season favorites. Yes, they have LeBron and AD. Yes, part – though not all – of their slide can be attributed to injury issues. These things are all true. The other truth – the Suns are the better team, and they should win this series in 5 or 6 games. The Lakers have a great defense and a miserable offense. That's not a great combo for playoff basketball. Just ask the Jazz, who repeatedly fell short with a mediocre offense that scored far more efficiently than this year's Lakers. To go into the specifics, LA has the 24th best offense in the league by scoring efficiency. The last time a LeBron-led team that qualified for the playoffs entered the postseason with an offensive rating worse than 11th in the league was 2008. The Cavs lost in the second round that year, and they weren't playing the 2 seed in the first. The talent to make some noise will always be there with this team – and a victory over the Suns certainly isn't out of the question. But I'd take the Jazz, Suns, and Clippers over this team without blinking, and I'd have to think about the Mavs, Nuggets, and Blazers. With the winner of the East (arguably the best of the bunch) waiting beyond the West, it's very difficult to see this team going the distance. The odds will be against them in each round.
11. Knicks
The Knicks, much like the Lakers, boast a fantastic defense and an offense that isn't quite up to par. LA is 1st and 24th. New York is 4th and 22nd. Take LeBron and AD out of the equation, and a lengthy playoff stay with this style of play becomes even more unlikely. I will say this – I love this Knicks team. They have all of my respect. This was supposed to be one of the worst teams in the league, and they fought their way to respectability all by themselves. For the first time in a long time, the Knicks did everything right. Julius Randle had a monster year and should be a no-doubt All-NBA selection. RJ Barrett had a really good season. Derrick Rose has been a nice boost. Thibs has put on a clinic all year long. I can't wait to see playoff basketball return to MSG, and the Knicks absolutely can beat the Hawks and put up a respectable showing against the Sixers.
12. Hawks
Nate McMillan put the Hawks on solid ground when he took over on the bench, and they've been very good ever since. Atlanta has scored 4.5 more points per 100 possessions than they've given up since the beginning of March, good for seventh in the league over that span. They've done it despite a massive amount of injury issues too. Solomon Hill and Kevin Huerter are the only players on the roster that didn't miss at least nine games. Everyone – outside of Cam Reddish – appears to be ready to go now, though there are a number of players listed as day-to-day. This is a solid offensive team that has solved at least some of their defensive woes, and their series with the Knicks should be a lot of fun. It's hard to expect much beyond that though. There are a lot of good players here, but Trae Young (and maybe Clint Capela in his role) is the only one that deserves a better adjective. Asking him to lead a decent but not great team far into the playoffs in his first postseason experience is likely a bit too much. The Hawks are playing on house money this year. The experience is the crucial takeaway, and any series wins will be considered a nice bonus.
Congrats on Making the Playoffs
13. Grizzlies
The Conley, Gasol, Randolph, Allen Grizzlies may be gone, but their famous grit lives on in the current version of the team. Memphis pulled off one heck of a win in Golden State's building to secure their spot in the playoffs. This is an average team by most overall metrics of performance, but it's also a young and hungry team that took a clear step forward this year after a very surprising 2020. Ja Morant looks ready for the big stage. Dillon Brooks is a warrior. Kyle Anderson might just be the smartest player in the league. There's a nice group of talent here, and their spot down in this tier doesn't mean it'll be easy for Utah. There's something about the Grizzlies and 8-1 matchups…
14. Heat
One of the main questions heading into the season involved the sustainability of Miami's play in the bubble. They were a regular old good basketball team until they suddenly became a juggernaut, and there was good reason to be cautious about their ability to replicate that level of play in real arenas. If the regular season is any indication, the bubble was a one-off thing. They finished 16th in net rating and 18th in SRS this year, only ending up in the 6 seed because they outplayed their expected record by four games. The offense scores at a below average clip, and the wing and frontcourt depth has taken a pretty decent hit with Victor Oladipo out and Kelly Olynyk, Avery Bradley, Jae Crowder, and Derrick Jones Jr playing in different cities. This is still a confident team with one of the most well-rounded and versatile duos in the game in Jimmy Butler and Bam Adebayo. But Miami will be hard-pressed to win a series against an improved Bucks team looking for revenge, and there's not much reason to favor the Heat in any of the series they would play after that either.
15. Celtics
Even with Jaylen Brown, the Celtics were a team without much hope. This was never a bad team, but they were clearly a step or two outside of the top ten, never mind the top five that usually contains the champion. They have two young players in Brown and Jayson Tatum that should be at the core of this franchise for years to come. Unfortunately, those two appear to be somewhere between their starting point and their prime form, and that's not ideal when the rest of the rotation is largely either ready to win now or still struggling to adjust to the NBA. Boston has a team that doesn't quite mesh as far as a title window goes, and it will be interesting to see what they attempt this summer and fall after an early playoff exit. It's almost impossible to see them beating the Nets four times in seven tries without Brown. It is impossible to see them doing that and then doing the same thing to the Bucks.
16. Wizards
The Wizards deserve a lot of credit for a roaring late-season run that brought them all the way from a fight in the 10-12 seed range to the 8 seed. They were a top ten team for the last twenty-five or so games of the season. That doesn't change the fact that they only needed that run because they played poorly for a much longer stretch to start the season. They haven't been particularly effective on either side of the court over the full year. They have almost nothing in the way of depth with Thomas Bryant and Deni Avdija out. Their stars – Bradley Beal and Russ Westbrook – won't go down without a fight, but they're not known for their elite postseason efforts. Winning a few games would be a nice surprise. Upsetting the Sixers and moving on to the second round would be a shock.
With that, let's get to my playoff picks. I'll start with the first round, and we'll go from there.
FIRST ROUND
East
A loss in this series would be a disaster of epic proportions for the Sixers (and Doc Rivers). There's simply no way they allow it to happen. Philly has the best player and the better team, and it would take an all-time series from Russ and Beal to make the Sixers sweat.
Sixers in 5
This should be the best first round series the East has to offer. Winning this series is likely the ceiling for both teams, and it's entirely up for grabs. There's not a whole lot of playoff experience here among the best players on either team. The Hawks have probably been a little bit better down the stretch, but the Knicks will have home court advantage. I'd say they'll have the best player in this series too, which is more of a comment on how good Randle has been than any sort of slight to Young. I think there's just a little bit more push behind the Knicks, and they take a hard-fought series.
Knicks in 7
The Bucks got better. It's hard to point to any proof of the Heat doing the same. The absence of Crowder and Jones Jr will significantly hamper Miami's ability to show Giannis the wall that has stymied him in the past. Everything the Bucks want is in front of them; all they have to do is grab it.
Bucks in 5
It will be interesting to see how the Nets fare against Tatum and Kemba. If those two go off despite the limits of the team around them, it might be time to ring the alarm bell in Brooklyn. Defense simply matters a lot more in the playoffs. Evan Fournier is another player to watch. Disappointing playoff exits almost always involve some secondary opposing player going off for a career series, and Fournier could expose some flaws in the Nets' system with a big series. Even if he does, I don't see a Brown-less Celtics team competing here.
Nets in 4
West
1 Jazz v. 8 Grizzlies
The Grizzlies will give a tougher fight than most anticipate, but Utah is too good. They've also waited too long for this moment to lose their shot before the playoffs really even begin.
Jazz in 6
4 Clippers v. 5 Mavs
A lot of things seemed to go wrong for the Mavs in last year's first round series – including a crucial Porzingis ejection and some drama surrounding Luka – but they still gave the Clippers just about all they could handle. The question: how much can we take from that bubble series? I would probably say less than most think. I just can't believe that the Clips are as weak as they looked last fall, and I really do think this is a good match-up for them. Dallas isn't all that well-suited to guard their wings, and the Clips are set up to limit Doncic as well as anyone.
Clippers in 5
3 Nuggets v. 6 Trail Blazers
This is a good Nuggets team even without Murray, and Jokic is the best player this series has to offer. I just don't think the Blazers are that much better offensively that they can make up for the gap on the other side of the court. This will be a lot of fun, and it might go the distance. It should end with Denver moving on.
Nuggets in 6
2 Suns v. 7 Lakers
I'm mad if I'm the Suns right now. Not because I have to play the Lakers but because everyone is suggesting that we're somehow in a bad spot here. Phoenix has been a great team all year long. They're better than LA. Despite my doubts about their long-term prospects, I don't doubt that they'll come out inspired and send a message in this series.
Suns in 5
SECOND ROUND
East
1 Sixers v. 4 Knicks
The Sixers are slightly more elite defensively. They're also significantly better offensively despite being just above average there themselves. They have the tools to limit Randle and Rose, and it might get ugly offensively in this series. These two played three times this season, and two of those games would have ended with both teams under 100 points if it weren't for an overtime. In that type of series, the Sixers are simply better suited to find the points they need to win.
Sixers in 5
2 Bucks v. 3 Nets
Every regular season game these two played was absolutely fantastic. This could be an all-time great series. The key question: what happens when the Nets have all three stars out there? We just don't know. What I do know is this – Jrue Holiday and PJ Tucker can shift this series in Milwaukee's direction. The Bucks have been tinkering all year; it's time for those moves and experiments to pay off.
Bucks in 6
West
1 Jazz v. 4 Clippers
It's essentially impossible to predict how the Jazz will perform on this stage. We know from the Bucks that running away with the regular season crown won't guarantee playoff success. We also know that this team still has the same core that has yet to break through in the playoffs. Will Bogdanovic, Conley, and Clarkson be the difference they need? Not against the Clippers. Gobert's lacking offensive versatility will make things easier for the Clips defensively, and Utah won't have the individual defenders to deny LA on the perimeter.
Clippers in 6
2 Suns v. 3 Nuggets
Jokic will cause chaos all series long. Paul will shine in the absence of Murray. Booker becomes the difference.
Suns in 6
Conference Finals
1 Sixers v. 3 Bucks
The Bucks have won twenty of twenty-six against the Sixers. They've won five of six and seven of nine too. This is just a terrible match-up for Philly.
Bucks in 5
4 Clippers v. 2 Suns
I talked about my reasons for doubting the Suns above. I trust that the Clippers have what it takes to finally reach the Finals.
Clippers in 6
Finals
3 Bucks v. 4 Clippers
Giannis and the Bucks get their rematch with Kawhi. This time, they don't let an early series lead slip away.
Bucks in 7
TODAY'S PLAYS
Bucks -4.5
Clippers -5
Nuggets -1
Nets/Celtics O229