Mike Bets #161
5 min read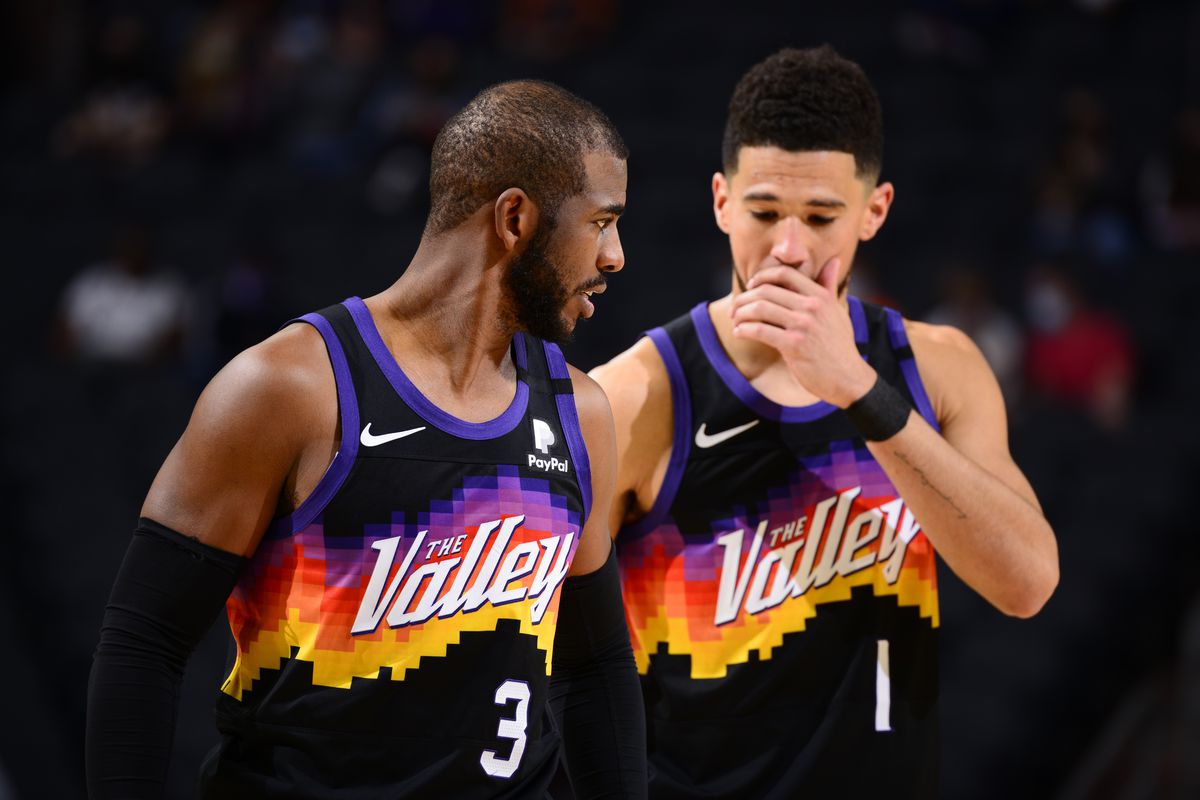 The playoffs started with a bang yesterday, providing one all-time classic in Game 1 of the Heat-Bucks series and three other games that stayed relatively competitive into the fourth quarter. It was a good day of basketball. Let's recap it quickly before we move on to today's action.
This was not the prettiest offensive game we'll see in these playoffs. The Heat made less than a third of their two-pointers. The Bucks took thirty-one threes and missed twenty-six of them. They also missed thirteen free throws. There were a number of questionable foul calls, and a number of offensive fouls that could have been called that weren't. It was rather ugly, but it was also classic tight playoff basketball. In other words, it was great, and we got two great clutch shots – the first on a Jimmy Butler drive to send it to OT and the second on a Khris Middleton fadeaway in the last second of overtime.
Milwaukee should be happy about how this went. They were uncharacteristically awful from deep. Giannis did very little outside of the paint offensively. Just about everything but Butler and Bam Adebayo's finishing went right for the Heat. They still lost. Jrue Holiday was a pretty clear upgrade over his predecessor. It doesn't feel like the Bucks would have won this game last year.
There's something about these Clippers and the big moments. They just don't seem to be built for them despite seemingly having all the characteristics of a team that should thrive when the going gets tough. This is a veteran group full of players that pride themselves on the dirty work, and for whatever reason, they can't seem to do it. Kawhi Leonard had the world convinced he was coming for the throne in 2019; it turns out he still has a lot to prove.
The Mavs were great in this one, answering the bell when the Clips couldn't. They competed in the paint, hit their shots, and fought off a turnover discrepancy. Luka Doncic fought off first half foul trouble to produce a triple-double. Tim Hardaway Jr and Dorian Finney-Smith shot the lights out. Jalen Brunson had a great game off the bench.
The good thing for the Clippers is that the three-point shooting in this game likely won't be repeated. It wasn't quite as dramatic as the Milwaukee experience, but the Mavs probably won't hit 50% of their threes consistently. Nor will the Clippers make just above 25% of theirs very often. The twenty percent gap in three-point shooting won't be maintained, and Kawhi, Paul George, and Marcus Morris won't shoot a combined 3-20 from deep too many more times either.
This game showed us why the Nets are probably going to win this series pretty quickly. They just overwhelmed the Celtics, and there wasn't much Boston could do at the end. They did it despite shooting 8-34 from deep too. It's just about impossible to see Boston limiting Harden, Durant, and Irving enough to take more than a game here.
The Celtics showed an impressive amount of fight, and it's not like they lost despite shooting the lights out here. They shot 36% from the field. Kemba Walker was 2-9 on twos. Jayson Tatum was 5-16, and he was just 6-20 overall. Evan Fournier was 1-6 inside the arc. There's room for improvement. The only issue is that Brooklyn can say the same.
Trail Blazers 123, Nuggets 109
Portland had too much offense in this one, and they just made too many threes for Denver to keep up with. Damian Lillard, CJ McCollum, Carmelo Anthony, and Anfernee Simons combined to shoot 16-32 from deep. For reference, those four shot 11.5-28.8 from deep in the average Blazers game this year. That's a 13.5 point difference, which might have mattered a little bit in this one.
Denver is going to need Michael Porter Jr to not shoot 1-10 from three again, though he did, in his defense, make up for it with an 11-11 day from inside the arc. They're also going to need more than 1 assist from Nikola Jokic. Throw in some better defense and a continuation of their interior success, and they'll be in a good spot in what should be one of the best series of the first round.
With that, we get to today. I won't go into much detail on these games, but I'll throw out some things to watch and then, obviously, my plays.
Can Beal and Russ score efficiently against a tough Sixers defense?
The Wizards aren't the greatest test for this, but how does the Sixers offense look in the playoffs? Will the efforts to improve spacing pay off?
Keep an eye on Tobias Harris. The Sixers will need him at his best if they're going to go anywhere.
Can the Lakers compete? Does their championship past and star power mean anything against a team that has been better than them almost all season long?
This is Devin Booker's first playoff game. Will he come out nervous?
The same goes for the Suns in general. How much influence can Chris Paul and Jae Crowder have on a team with very little experience?
The Trae Young v. Julius Randle battle. The team that wins this series will likely be the one that sees their star outperform the other team's best player. Who takes Round 1?
Who's ready for the big stage? Both teams have a ton of young players with very little in the way of playoff history. Will either team hit the ground running?
Can the Knicks find ways to score in the playoffs? The gaps will shrink.
Will Donovan Mitchell be a full go? This is his first game back. Will there be any lingering effects from his ankle injury.
Can Jaren Jackson Jr step up and hit shots to extend Rudy Gobert defensively?
How does Utah look? This is the moment of truth for them. Will last year's moves pay off with the creation of a more functional playoff offense?
TODAY'S PLAYS
Knicks PK
Knicks-Hawks U213.5
Sixers -7.5
Sixers-Wizards U227
Suns -2.5 (Pound it)
Grizzlies +9