Mike Bets #164
4 min read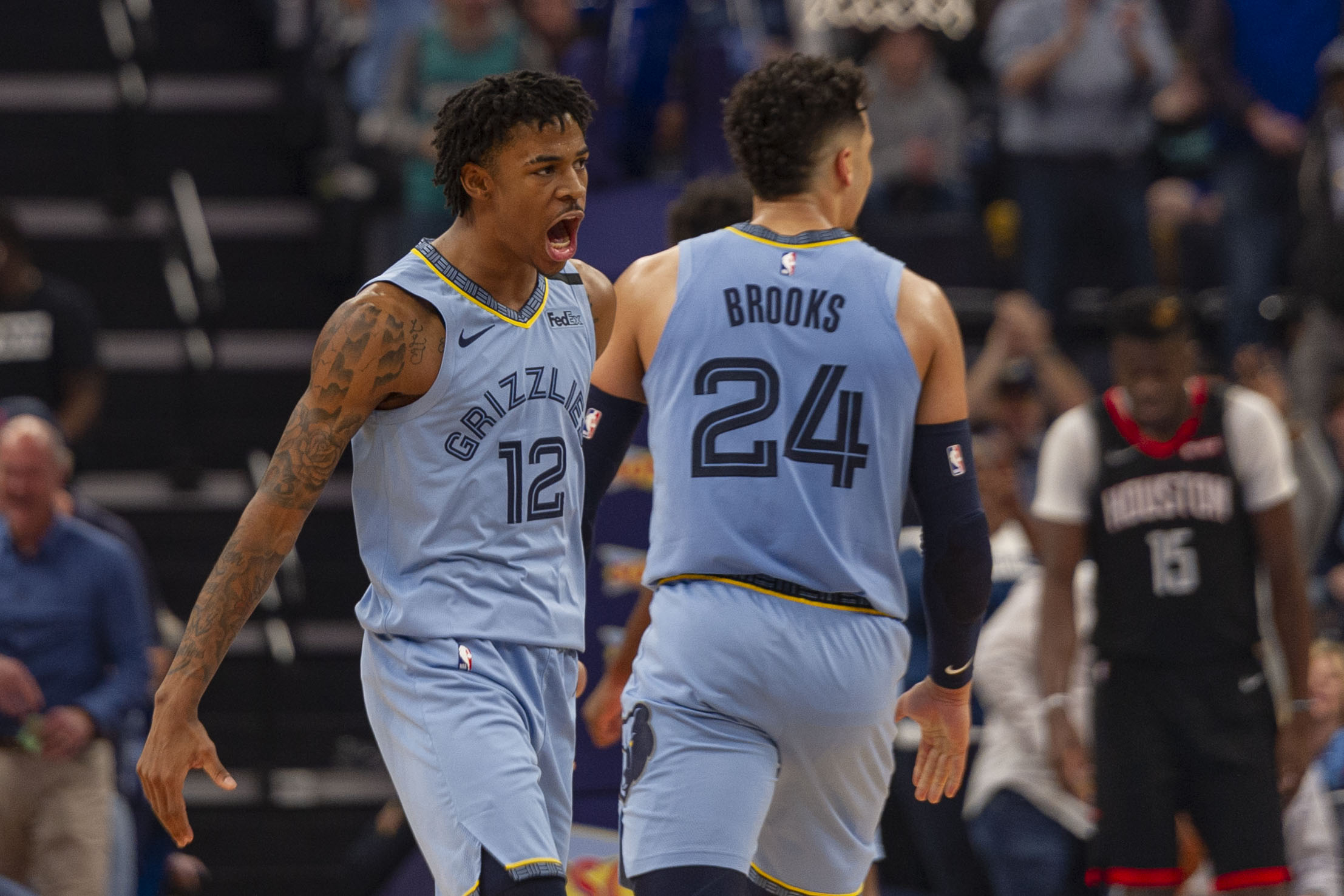 After tonight, all eight first round series will be two games in. Before we get the three games we'll see in a bit, let's talk about last night. We saw a Brooklyn blowout as the Nets took an expected 2-0 lead, a strong effort from the Lakers as they evened things up while Chris Paul struggled with yet another playoff injury, and a very impressive win from the Mavs as they took a 2-0 road lead and put the Clippers on the brink.
Neither team was particularly efficient in Game 1, which set up the idea that Boston might be able to hang around in Game 2 too. That didn't happen. They were down by 14 after one and by 24 at half, and that was all she wrote. Joe Harris (7-10) and James Harden (4-8) made one less three in 18 attempts than the Celtics did in 34. That's about all you need to know about this one. Of course, it didn't help that Jayson Tatum shot 3-12 from the floor before exiting the game early in the third quarter after getting poked in the eye.
No one expected the Celtics to win this series. That would have been the case even with Jaylen Brown available. Given Tatum's struggles, it's no surprise that they're down 0-2. Sometimes it's as simple as that. The only question now – can they win one in Boston?
This was a really good win for the Lakers. Anthony Davis got to the line twenty-one times on the way to 34 points, dished out 7 assists, and pulled down 10 rebounds in a great response to his Game 1 troubles. LeBron provided the clutch plays he needed to down the stretch. Dennis Schroder (24 points) and Andre Drummond (15 and 12) provided the secondary help those two needed. LA now holds homecourt advantage, and they'll feel that this is their series to lose.
The Suns have to be feeling good about how close this game was though. Paul took just five shots in 23 minutes and was clearly well below 100%. Can they get more from him the rest of the way. If they don't, Cam Payne was excellent in relief, keeping Phoenix in the game. Ideally, Paul returns in relatively full force and does his thing, but Payne can keep this series alive for the Suns. Jae Crowder is now 1-13 from deep in this series. That will change. Devin Booker and DeAndre Ayton's ability to follow their great playoff debuts with another very good performance is highly encouraging. This should be a fantastic series the rest of the way.
Credit to the Mavs. Luka was fantastic again with 39, 7, and 7. Tim Hardaway Jr hit six threes and dropped 28. Kristaps Porzingis stepped up with a solid 20-point game. The Mavs continued to, for all intents and purposes, score at will. They made more than 50% of their threes, almost 60% of their field goals, and won despite shooting 13-24 from the free throw line. They went up early, and they never let the Clippers back in the door. This was a veteran performance from a young team, and they now need just two more wins with three home games coming up. Lower seeds that go up 2-0 on the road are 27-4 in those series. There's no reason to think Dallas won't make it 28-4.
For the Clippers, this is just unacceptable. You can't go down 0-2 at home, especially after you threw the last week of the regular season to put yourself in this exact situation. This team simply doesn't have the killer's edge they were built to have. They lost this one despite getting 69 combined points from Kawhi and Paul George. Even when they're the better seed, the Clips are second in LA.
Now what's happening tonight?
The Sixers and Wizards will play at 6 central on NBATV. After a decent Game 1 performance from Washington, we'll see how reasonable their hopes for winning this series really are in this one. This will an interesting game. The Sixers will need to be better defensively because they probably had the more outlandish offensive game of the two in Game 1.
The Hawks and Knicks will play on TNT at 6:30. Hopefully this one is as good as the first game between these two. Look for Julius Randle and RJ Barrett to step up offensively after poor efficiency in Game 1.
Then there's the night cap – Grizzlies v. Jazz at 9 on TNT. Donovan Mitchell's return will be the elephant in the arena. Will that diversify the Jazz's offense enough? Look for Jordan Clarkson to potentially rebound in this one. The three-point line will be interesting. The Jazz missed thirty-five threes and still outscored the Grizzlies by 15 from deep. What happens if they make threes at a decent clip?
TODAY'S PLAYS
Grizzlies +9.5
Knicks -2
Sixers Wizards U229