Mike Bets #163
4 min read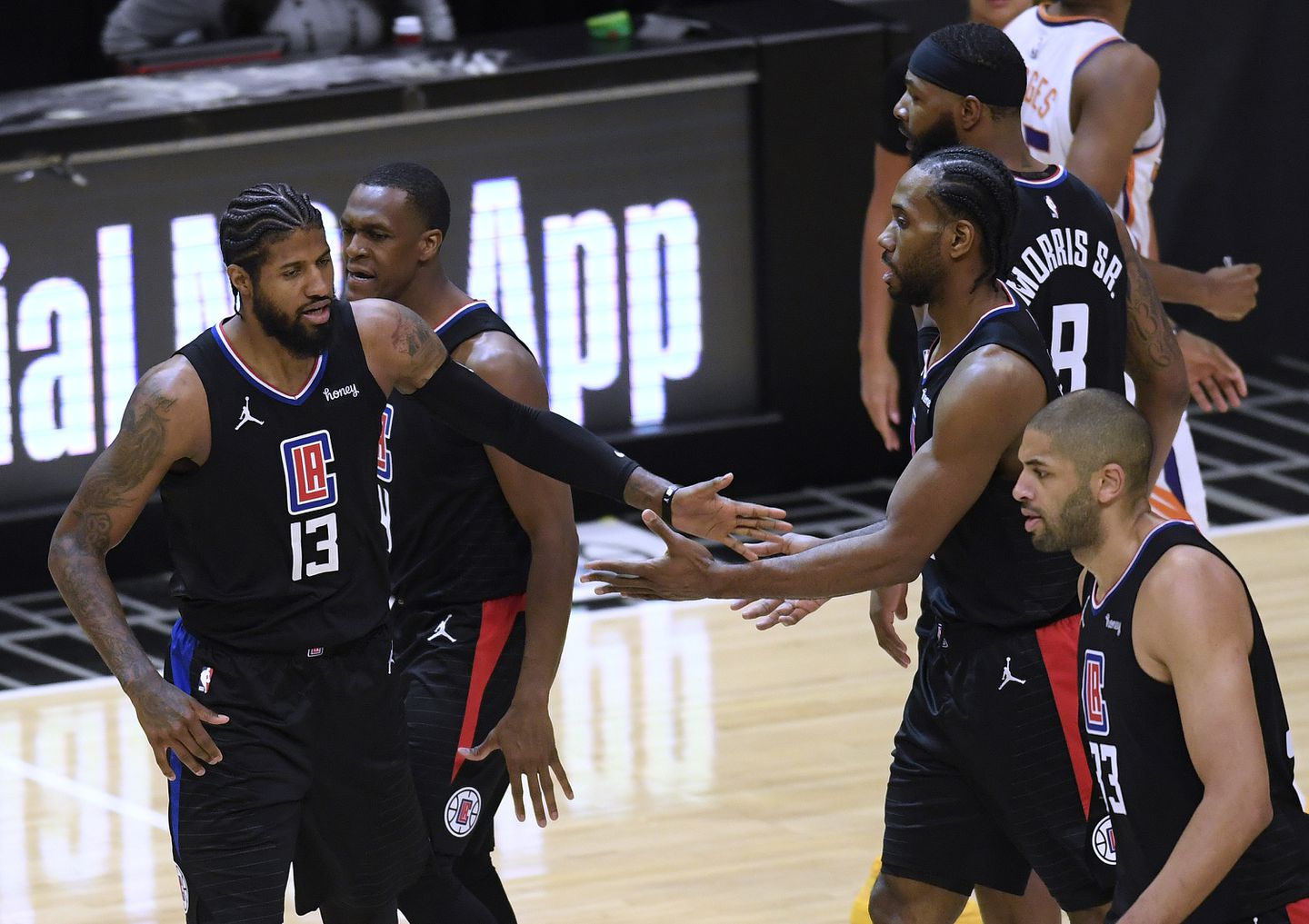 The run of entertaining basketball games ended last night. The Bucks took the Heat behind the woodshed and didn't stop swinging for a solid two hours as they took a 2-0 series lead. Then the Nuggets evened up their series with the Trail Blazers in a relatively comfortable win outside of a few second quarter minutes where Damian Lillard went nuclear.
The Bucks caught fire from deep and absolutely buried the Heat. They made twenty-two triples, setting a franchise playoff record. The interesting thing is that they weren't unbelievably efficient, shooting 22-53, or 41.5%. That's a great number that any team will take in a game, but it's not even three percent higher than the Bucks' regular season average. The Clippers led the league with a 41.1% average over 72 games. This was a game where Milwaukee got look after look after look, and they took advantage. Khris Middleton had 17 on just five shots. Jrue Holiday finished with 15 assists. Giannis dropped 31, 13, and 6. Bryn Forbes and Pat Connaughton combined to shoot 11-18 from deep. It was a beautiful offensive performance for the Bucks, and they also shut the Heat down on the other end.
If you're Miami, I'm not sure where you go from here. Dewayne Dedmon was your best player last night. Jimmy Butler did nothing. Bam Adebayo and Duncan Robinson weren't particularly effective. Tyler Herro was nowhere to be found. Trevor Ariza's biggest contribution was pushing off of Giannis's groin, the first of a series of dirty plays from Miami in the second half. This team would be lucky to avoid a sweep, never mind take four of the next five.
Damian Lillard made eleven free throws and nine threes on the way to 42 points. CJ McCollum and Norm Powell combined for a relatively decent 36 points. No other Blazer scored more than 7 in a game that they were very rarely competitive in. There was a five-minute stretch from about the 6:30 mark of the second quarter where Lillard dropped 22 in five minutes and brought the Blazers within two possessions. Denver responded with an 8-0 run into the half, and it was over from there.
This was a win the Nuggets needed to have. You can't go down 0-2 in your own building. They held onto the ball and dominated the paint, leading to their big win despite the Blazers actually making four more threes when all was said and done. Led by Nikola Jokic's 38, seven Nuggets scored 9 or more points. Now they just need to take one in Portland to put themselves back in the driver's seat.
We have three games tonight. Let's run through some quick keys –
6:30 Central, TNT
Nets lead 1-0
Keys:
1. Good start for Brooklyn. The Nets ended up with a relatively comfortable win in Game 1, but it wasn't because of how they started. They let the Celtics control the first half of the game despite the fact that Boston didn't really play all that well. Can Brooklyn put their foot down early in this one?
2. Tatum and Walker's efficiency. These two were 7-25 on twos in Game 1. We could also throw in Evan Fournier's 1-6 showing. This is the good news for Boston – while they were overwhelmed when Brooklyn turned on the jets, they played a relatively close game despite having plenty of in-game issues of their own. If their top scorers can get hot tonight, we may have ourselves a game.
3. Brooklyn's perimeter shooting. An 8-34 performance from deep in the series opener likely won't be repeated here, but just how well will they shoot? If it's lights out from deep for Brooklyn, it's probably lights out on Game 2 for Boston.
9:00 Central
TNT
Suns lead 1-0
Keys:
1. Anthony Davis. He was awful in Game 1. If he's not better tonight, the Lakers aren't winning this game. Pretty simple. It will be interesting to see how he comes out tonight. It's worth noting that he still has very little postseason experience outside of the bubble.
2. Perimeter shooting. Both teams really struggled from deep in Game 1, combining to shoot 16-54. Will we see both shoot much better tonight? Will one team get hot while the other stays cold? We've seen it often in these playoffs already – one-game shooting trends can have a big impact on who takes home the victory.
3. Devin Booker. He shined in his playoff debut, dropping 34, 8, and 7. Can he maintain that level of urgency here? What happens if he faces a little bit of playoff adversity? The Suns have two stars on very different sides of the age coin. If they're going to go on a deep run, they need Booker to be consistently ready right now.
9:30 Central
NBATV
Mavs lead 1-0
Keys:
1. Are the Clippers who they say they are? Or are they who we're beginning to think they are? Right now, this looks like a fragile team that simply doesn't have the "it" factor. If they drop two straight at home to start a series, it'll be hard to get away from that description.
2. Shooting for LA. Marcus Morris, Kawhi Leonard, and Paul George were 3-20 from deep in Game 1. That's not going to cut it. They should shoot better here, and that's bad news for the Mavs.
3. Serge Ibaka. Ibaka had 8 points and 4 boards in just 13 minutes of Game 1 action. The Clips won those thirteen minutes by eleven points. Ibaka has always been a difference maker, and we might see Ty Lue turn towards him here. LA needs some sort of spark.
TODAY'S PLAYS
Clippers -7
Clippers -3 1Q
Suns +110
Celtics +9
Celtics Nets O227.5