Mike Bets #165
7 min read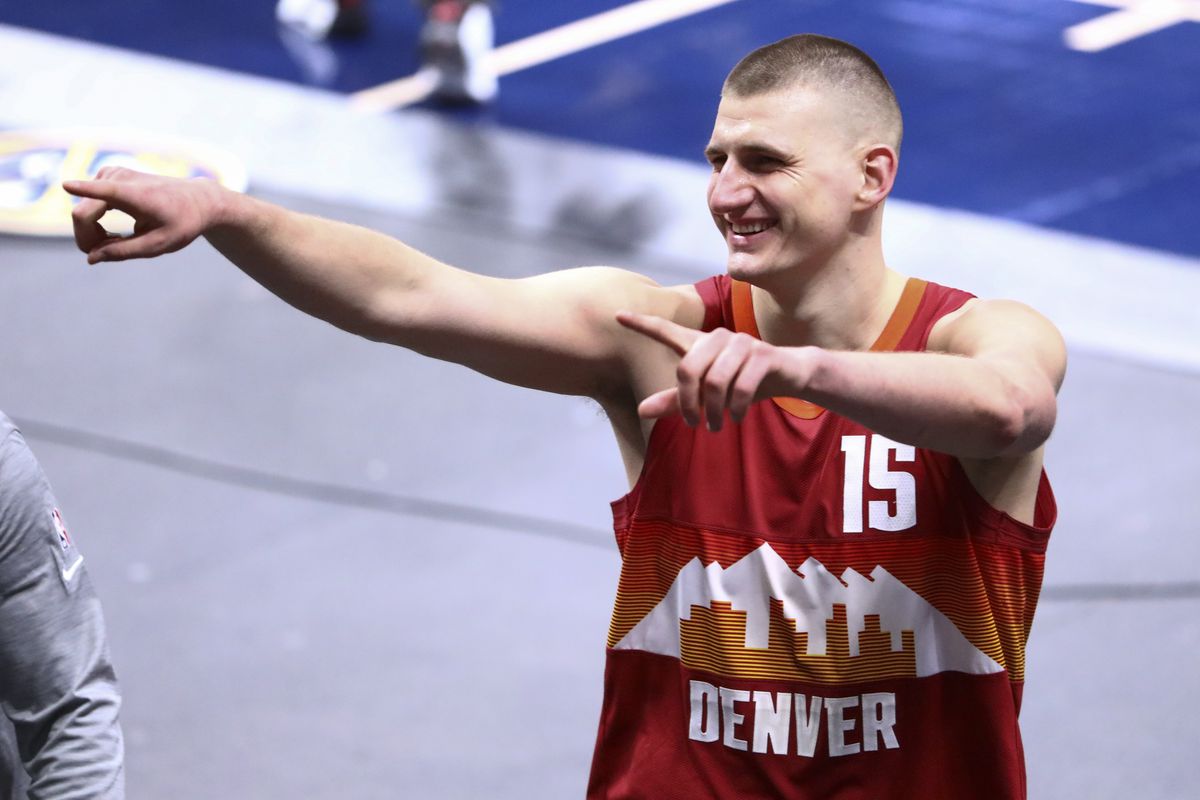 We're now two games into every first game series, and the Game 3s kick off tonight in Miami, Los Angeles, and Portland. Instead of going into a little more detail on what happened last night…
The Sixers blew out the Wizards, the Knicks outlasted the Hawks, and Donovan Mitchell's return and Memphis foul trouble sparked a double-digit Jazz win despite a tough fight from the young Grizzlies
I'm going to put the eight series in tiers – done, leaning towards Team X, and toss-up. I'll quickly run through why each series belongs in its given tier. Let's get to it.
TIER 1: DONE
These series obviously aren't "done" considering that the leading team still needs two more wins. They are done though because the team I highlight below is not going to lose. There are four series that fall into this one. If I happen to be wrong about one of these, then I promise that I'll write myself a very strongly worded letter of complaint.
This series was all but done before it even started, but we can officially put it in the books two games in. The Wizards aren't winning this one. They played a strong first game, but the Sixers responded with a strong effort of their own. It resulted in an eight point game. Then Philly rolled in a Game 2 that was never even close. Their starters didn't have to hit 30 minutes. There's simply no chance the Wizards are taking four of five.
This series was all but done before it even started, but we can officially put it in the books two games in. That sounds familiar. The Celtics would have needed to play out of their minds to keep this one somewhat entertaining with Jaylen Brown out. They really haven't done that. Jayson Tatum is shooting 9-32 from the floor in this series, and he had to leave Game 2 early with an eye injury. Kemba Walker has just 32 points so far. While 30+ ppg averages are a big ask, that's the kind of production Boston would need from Kemba (and Tatum) to compete here. They're coming nowhere close. Brooklyn wasn't great offensively in Game 1, and they still had way too much in the tank down the stretch. It was never close in Game 2 when they turned on the jets. This one is looking like a sweep even if Tatum (probable) and Walker (questionable) are both available for Game 3.
The Bucks had some mental road blocks to clear in this one. They did that when Khris Middleton's game-winning fadeaway fell at the end of Game 1. Now it's clear how much better this year's Bucks are than this year's Heat. Miami got worse with the loss of Jae Crowder and Derrick Jones Jr as athletic wings to throw at Giannis. They lost their stretch big threat in Kelly Olynyk. They've gotten virtually nothing from anyone other than Goran Dragic, Dewayne Dedmon, and Duncan Robinson in this series. That's not gonna cut it. Then there's the Bucks, who improved by 500% when they swapped Eric Bledsoe – a black hole offensively – for Jrue Holiday, a very useful player on both sides of the court. Throw in guys like Bobby Portis and Bryn Forbes, who – despite their flaws – are more able to contribute in the playoffs than past Bucks' reserves and what appear to be some good adjustments from Mike Budenholzer, and there's no reason to expect this series to go beyond four or five games, never mind end up in Miami's favor.
Teams that go up 2-0 in a series with two road wins are 27-4 in those series. The Mavs are going to make it 28-4. The Clippers simply cannot stop them. Luka is destroying everyone and everything they throw at him. Tim Hardaway Jr has been a huge shotmaker. LA doesn't have the offensive firepower to keep up the way they're playing right now. They now need to win two out of three in Dallas and sweep the remaining two home games. Not happening. This one is done.
TIER 1: Leaning towards…
This is where we start to get more subjective. One might say this series is leaning towards the Blazers since they stole one in Denver. I'm leaning Denver. They're the better team. They're (maybe) getting Will Barton back at some point. They've been outshot from deep twice, and they still won Game 2 in a blowout. Dame has been playing great basketball while Jokic – as a passer (he's scoring very, very well) – has yet to produce a signature performance. It feels like one is coming soon. I took Denver before this series and still believe they're the better team, and I don't see how these first two games should change that.
TIER 1: Toss-up
This tier should be clear. These series can still go either way, and I don't see either team as having a distinct advantage.
Most would lean Jazz here. Some might go further than that. I won't. It's true that Donovan Mitchell didn't play in Game 1 when the Jazz missed 35 threes. It's also true that Utah has a distinct perimeter advantage in this series (they were still +15 from deep in Game 1) that will make everything tougher for Memphis. A third thing is true though – the Grizzlies are ready for the moment. Ja Morant is special. Dillon Brooks is going to go down swinging. The team around them is committed to the fight too. They hung tough in Utah last night despite severe foul trouble, the return of Mitchell, and a great shooting performance from the Jazz. With two games in Memphis coming up, I'm not counting them out. This series is far from over.
4 Knicks v. 5 Hawks
I'll keep this one simple. We've seen two awesome and evenly matched games with these two so far. If we're lucky, that will continue. There's no great way to pick a winner from here. The Hawks likely have some edge having stolen home court, but the Knicks made clear in Game 2 that they aren't ready to lie down and quit. Let's hope the rest of this series ends up being as good as its beginning.
2 Suns v. 7 Lakers
This series rests on Chris Paul's shoulder(s). He's playing; there's no question of that. But how effective can he be? I firmly believe the Suns are better than the Lakers. They've been the better team all year. The fact that Game 2 was close with Cam Payne in Paul's place should tell you all you need to know. But you have to back LeBron and AD over a Suns team without Paul. With all due respect to Booker and Ayton, who have been fantastic so far, it feels like Phoenix needs that veteran edge to knock off LA. Maybe Jae Crowder can step up after poor shooting performances, but there's a reason the Suns brought in CP3. It'll be a terrible shame if another playoff injury prevents him from delivering.
With that, we can move on to the Game 3s that are happening tonight.
The Bucks are going to try to stick a dagger in Miami's coffin when they visit South Beach for Game 3. This is the Heat's last chance to prove that they belong anywhere near the East's contenders this season. They're not coming back from an 0-3 deficit. Focus on Jimmy Butler. The Bucks are giving him nothing offensively. If he's the player we constantly hear he is, then he should rise to the challenge at some point. He hasn't yet. It's easy to look to the offense and forget that Milwaukee's defense played so well in Game 2 that Dedmon led the Heat in scoring. That simply can't happen again if you're Miami. Their backs are against the wall. What's left in the tank?
The Suns and Lakers will meet for Game 3 too. I think I set it up above. How much do we get from Chris Paul tonight? It's likely going to take one heck of an effort from everyone else to take this one in Los Angeles if they get little to nothing from CP3.
Then there's Blazers and Nuggets for the nightcap. Dame is going to need to continue to be electric to keep Portland in this series. His teammates aren't consistent enough to rely on. For Denver, keeping Jokic and Porter Jr going will be important. The key is Denver's defense. If they shut down and/or limit Portland's secondary options like they did in Game 2, they'll be in a great spot. If they struggle to do that like they did in Game 1, Portland will likely have the edge. Denver is the only team in this series with a functional defense. To win, they need to use it.
TODAY'S PLAYS
I love the board tonight. Let's make some money.
Bucks -1.5 (5 units)
Suns +6.5
Suns +235
Nuggets +145 (2 units)
Bucks Heat O224.5
Jokic O7.5 assists (+105)