Mike Bets #168
4 min read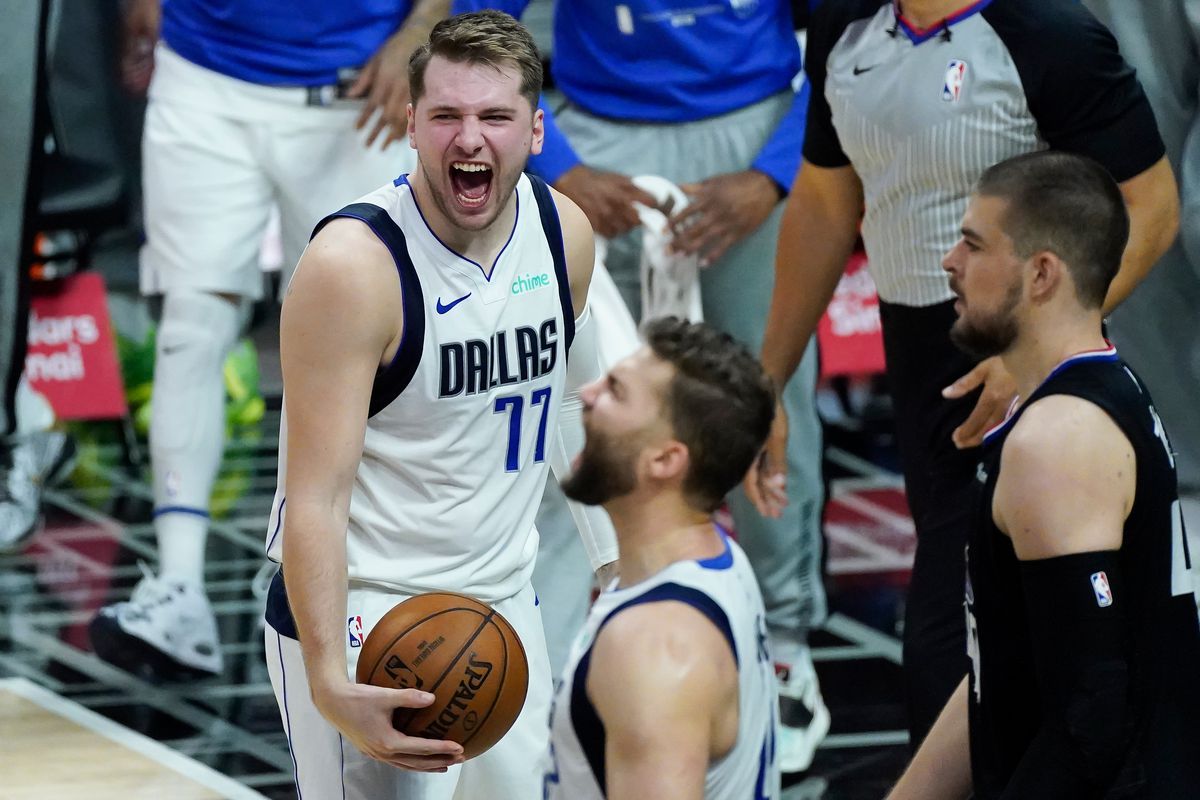 Happy Sunday. We're officially one first round series down after yesterday's Bucks win. In the other games, the Blazers tied things up with a dominant Game 4 win, the Sixers set themselves up for a sweep with a big Game 3 win, and the Jazz once again outlasted a tough fight from the Grizzlies to go up 2-1.
The Bucks are moving on. It was a little tougher in this one when a poor offensive first quarter and a poor defensive second quarter granted the Heat a seven-point halftime lead, but that margin was never going to be big enough for Miami. The Bucks locked in during the second half, and it was time to bring out the brooms. Brook Lopez, Bryn Forbes, Khris Middleton, and Giannis Antetokounmpo all scored at least 20 points and combined for 87, and Giannis finished with a 20-point, 15-assist, 12-rebound triple-double. Jimmy Butler posted 12, 10, and 10 for a Heat team that suddenly has a lot of questions to answer this summer.
This is now a 2-2 series that has had just one game closer than 14 points. The Nuggets were destroyed in this one. Nikola Jokic led the team with only 16 points. Michael Porter Jr was held to 3. They were down by eight after one and ten after two, and a 19-36 third quarter really broke things open. Norm Powell and CJ McCollum combined for 50 for Portland, who clearly won the supporting cast battle in this one – those two scored more than any three Nuggets combined. This had been a battle between Jokic and Lillard, with the supporting casts largely determining who won as the stars went head-to-head. In Game 4, both struggled to score (Lillard had 10), and the rest of the Blazers were far more able to pick up the slack yesterday. Mike Malone ripped into his team publicly – for good reason. We'll see how they respond in a crucial Game 5.
The inevitable result of this series is only growing closer. Joel Embiid had 36, the other four starters also scored between 14 and 20, and seven other Sixers scored in a game that was never particularly close. Philly won each quarter by at least 6 points. Bradley Beal (25 points) and Russell Westbrook (26, 10, and 12) still got theirs, but it's not enough in this series. The Sixers are the far better team, and they're taking this one even if it doesn't happen next time out in Game 4.
Mike Conley and Donovan Mitchell combined for 56 to pace the Jazz, who needed to fight off multiple Grizzlies' comebacks to take the series lead. Memphis has been really tough. Ja Morant and Dillon Brooks combined for 55 to match Conley and Mitchell. Grayson Allen scored 17 to top Jordan Clarkson (15) off the bench. The Jazz just found a slight edge in the production of their other three starters. And Utah does deserve a ton of credit – this is the kind of win that great teams get. The situation looked dire when the Grizzlies took a 109-107 lead with 4:27 to play. Then the Jazz showed why they have the 1 seed. They finished the game on a 14-2 run, dominating on both sides of the court. The Grizzlies have been far more competitive than most expected (I did say this would be a six-game series), but Utah is in firm control of this series after the grit they showed late last night.
We have four more games today, and they all follow a similar theme – Game 4s in a 2-1 series. The circumstances are somewhat different – the Knicks and Suns need road wins to even things up, the Celtics are looking to repeat their Game 3 magic, and Dallas is looking to hit pause on a potential collapse – but the stakes are high across the board. Here are some things to watch:
The most improved player of the regular season – an honor he clearly deserved – has arguably been the most disappointing player of the playoffs. He's yet to even make one-third of his shots in one of these games. That's simply abysmal. If the Knicks want to even things up, they need him to find the switch and flip it.
Will he remain limited throughout the series? If the answer is yes, then Phoenix might be done. Paul has just twenty points total across three games, and while his assists and rebound numbers have been okay, one would certainly hope for more from a healthy CP3. The health is the key issue. Barring a massive effort, the Suns aren't winning this if Paul can't give a little more. After two days of rest, there might be some hope that he can. Also watch Devin Booker here. How does he respond after Game 3 was his first bad playoff game?
Tatum was 9-32 from the floor in the first two games of this series. Then he dropped 50 in a Game 3 masterpiece. Which version do we get here? Some help from Kemba Walker would be nice if the Celtics are going to tie this thing up.
Credit to LA for turning it on and executing after going down big in Game 3. We haven't seen them play at that level yet this postseason. Now the obvious question – can they keep it up? We saw the Clippers we expected for about 3.5 quarters, but that won't erase what we saw for the 8.5 quarters prior. Until the Clippers prove otherwise tonight, this is still Dallas's series to lose.
TODAY'S PLAYS
Knicks +5
Knicks +160
Knicks Hawks U209
Suns +6.5
Suns +230
Suns Lakers U209.5
Celtics +7.5
Mavs +135
Mavs Clippers O221