Mike Bets #181
7 min read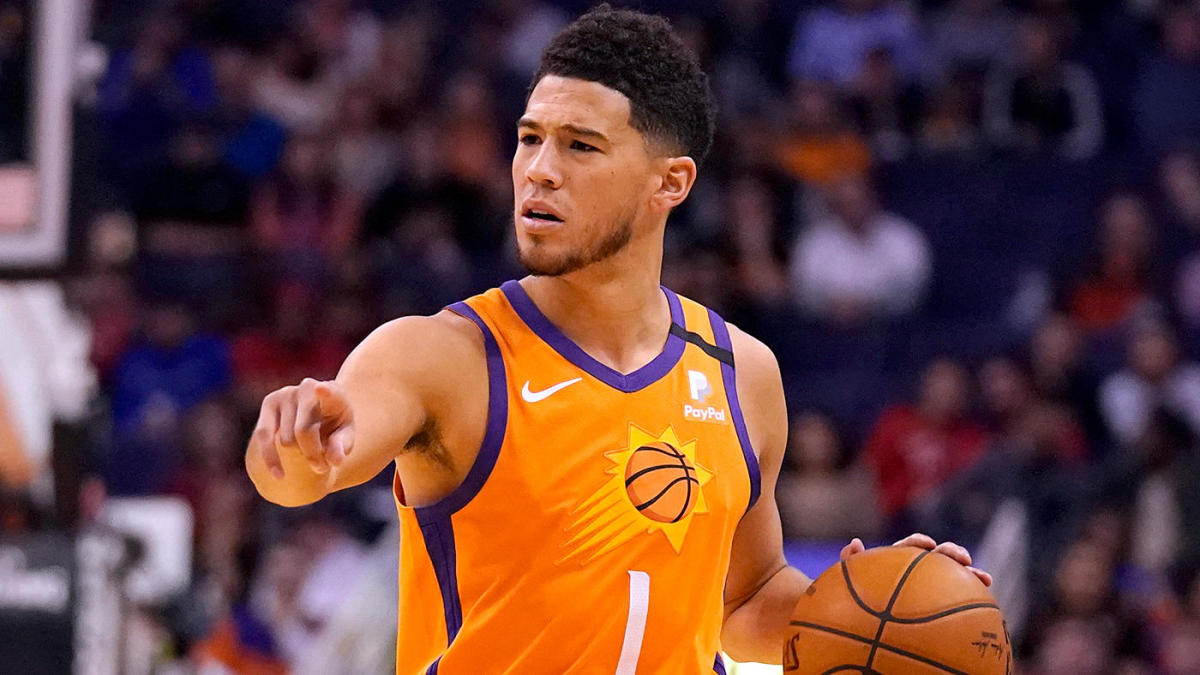 Yesterday, we had an off day as the Bucks and Hawks prepared for their approaching ECF match-up. Two days ago, the Suns outlasted the Clippers in a great opener to the WCF. With both Chris Paul and Kawhi Leonard out, Devin Booker (40 point triple-double) and Paul George (34 points) stepped up in a big way. Reggie Jackson and DeAndre Ayton led strong performances from the respective supporting casts too. If Game 1 was a preview of what's to come, it'll be a really enjoyable series. One thing to remember – the looming return of Paul means the Clippers won't want to find themselves in another 0-2 hole.
In the night game on Sunday, the Hawks were the better team down the stretch in a Game 7 win over the Sixers. Philadelphia is about to go through some tough times – which we'll look into below – but Atlanta now gets to move on to the ECF, which starts tomorrow night in Milwaukee. Let's talk 3 Things.
1. Credit to the Hawks
The Sixers are going to be the focal point of a lot of discussions over the next few days, and for good reason. They still haven't gotten out of the second round in four seasons with Embiid and Simmons leading the way, and the drama of the off-season they're about to face is the driving force of NBA coverage. But, the Hawks should get their props before we start talking about the team that failed to earn them. This is a young Atlanta team that stepped up and answered every challenge they faced in the first two rounds. All of this, of course, is happening after they turned their season around thirty-five games in to avoid another brutally disappointing season in the face of so much potential.
Trae Young and Bogdan Bogdanovic have both been fantastic. Young is a few points here and there away from a 30-point, 10-assist double-double average for the postseason. He's doing it despite relatively inefficient shooting performances, making the clutch shots that his team needs him to. He's helping others do the same with his passing, including the masterful 18-assist performance against the Sixers. Bogdanovic played the role of assassin against the Knicks, and then he stepped up with nearly 20 points per game over the first four against Philly.
You'll notice that leaves a pretty key three-game gap, and it was there – while Bogdanovic struggled with his shot and a knee injury and Young's efficiency fell off a little bit more – that the Hawks really proved their worth. John Collins, Danilo Gallinari, and Lou Williams all scored at least 15 in the crucial comeback win in Game 5.Gallinari continued a fantastic series by doing it again in Game 6, and Kevin Huerter stepped up with 17 and 11 in a nice little act of foreshadowing.He, of course, went for 27 in Game 7, keeping Atlanta's season alive. Gallinari also had 17, and we can't talk about the rest of the Hawks without highlighting Clint Capela, a double-double machine that led the defensive effort to tire out Embiid. From the too to the bottom, the Hawks have made all the right moves so far.
2. Devin Booker Proving Himself
For the first few years of his career, Booker, much like Young, occupied the role always filled by a few young stars (think KAT). These are the young guys who put up great numbers on a terrible losing team, leading to the inevitable question – is the team bad because the star is producing empty stats and failing to meet their potential or because the supporting cast around them isn't up to snuff? Like most situations, the answer usually falls somewhere in between, but Booker and Young have both taken gigantic steps to minimize their flaws this season.
Booker's 40-point triple-double in Game 1 of the WCF, the first triple-double of his career, feels like a clear statement of his progress. The scoring ability has never been up for debate, but you need the other pieces of the game to develop into the kind of player he wanted to be. This kind of performance on this kind of stage is pretty solid proof that Booker has found the pieces he needs to complete the puzzle. After years of languishing on bad teams that asked him to fill a point guard role that he wasn't really ready for, he has greatly benefited from spending a year alongside Ricky Rubio and Chris Paul. They've allowed him to take a mini step back in the burden he carries, and that has led to the full blossoming of his skill set. Sometimes all it takes to be the man is the assurance that you have the support you need behind you. Both Booker and the Suns are reaping the rewards.
3. The Sixers have a Simmons Issue (and that's not all)
To be blunt, this was an abject disaster for the Sixers. After three years of ups, downs, and, ultimately, playoff disappointments, they rolled to the East's 1 seed with a refined supporting cast. Joel Embiid would have made the MVP race far more exciting had he been a little healthier. Seth Curry was a great addition for the offense. Tobias Harris was showing some promising signs. Then they made it to the playoffs, and, somehow, the second round was still the ceiling. I've already given the Hawks their props, so I'll say this now – the Sixers should have won that series. They had the experience advantage. Despite his meniscus injury, Embiid dominated in his minutes. Philly had a massive lead in a crucial game five at home. Then they had a shot down the stretch in a home Game 7. Instead, they faltered, and the Hawks were up to the task of taking advantage of their opponent's mistakes.
The natural angle to hit here is the Embiid-Simmons pairing – both because of Simmons's playoff failures and the fact that the Sixers' lead duo is just about the only thing that hasn't been switched around since those two started playing NBA games. At some point, you have to make the change there if things continue to not work. Embiid isn't going anywhere, and his fragility makes the need for someone who can be the #2 right away all the more pressing. Right now, it's not clear Simmons is that guy.
Two things are true about Ben Simmons:
He's an elite defender with great playmaking ability, and both traits are enhanced by his 6'11" frame
You simply cannot afford to watch your second best player score 19 total points across the last three games of a playoff series
Something about his offensive approach is broken, and the key question for Philadelphia this off-season is whether or not they believe in his (and their) ability to fix it by next spring/summer. A trade isn't necessarily a must, but if it does happen, here are some options I like –
1. Portland
The Simmons for CJ trade has been brought up many times, and it does make sense. Philadelphia would benefit from adding more offense alongside Embiid. Portland could unlock Simmons as a secondary playmaker playing alongside Dame, and they need a boost defensively. I'd throw in Covington going back to the Sixers here as well, as I'm relatively low on CJ. Simmons is worth far more than him alone.
2. Dallas
The fit for Simmons is pretty clear here. Apply the same theme as above but replace Dame with Luka. The question here is what goes back. Porzingis makes no sense for Philadelphia, and the Mavs' won't hold any valuable picks. A Hardaway Jr, Finney-Smith package makes sense for both sides from a fit perspective (THJ would need to be sign-and-trade), but it's not clear that's not enough value for Simmons.
3. Washington
I don't really love this one, but Philly would surely love to have Bradley Beal. Simmons for Beal isn't a bad deal, even if the Sixers have to throw in a pick. I'm just not sure that Simmons would thrive in Washington. Russ isn't his ideal partner, and there's just not much framework set up there right now.
4. Warriors
The sleeper pick here. The reason it won't work – Golden State just doesn't have the ready-to-go pieces that Philadelphia would need to trade Simmons. If he can land in Golden State as Draymond's heir though, watch out.
Of course, Simmons isn't the only issue in Philadelphia. They have to decide whether or not Tobias Harris is really the guy they're paying him to be, though his contract might force them to pretend he is regardless. They need to figure out what to do with Doc Rivers. The speed with which they hired him suggests that he's safe, but he's had a rough go of things in the postseason lately. Then there's the continuing issue of their play without Embiid. It happened in the Raptors series two years ago too. The Sixers dominate when he's on the court, but they lose because they're so horrendously bad when he's not out there. There's no simple solution there, but Daryl Morey will have to try to find one.
TODAY'S PLAYS
Clippers +4.5
Both teams played very well in Game 1. Of all the outliers, Booker's 40-point triple-double stands out. I like LA to respond here.