Mike Bets #183 – Jason Kidd, Chauncey, Bucks/Hawks, Suns
9 min read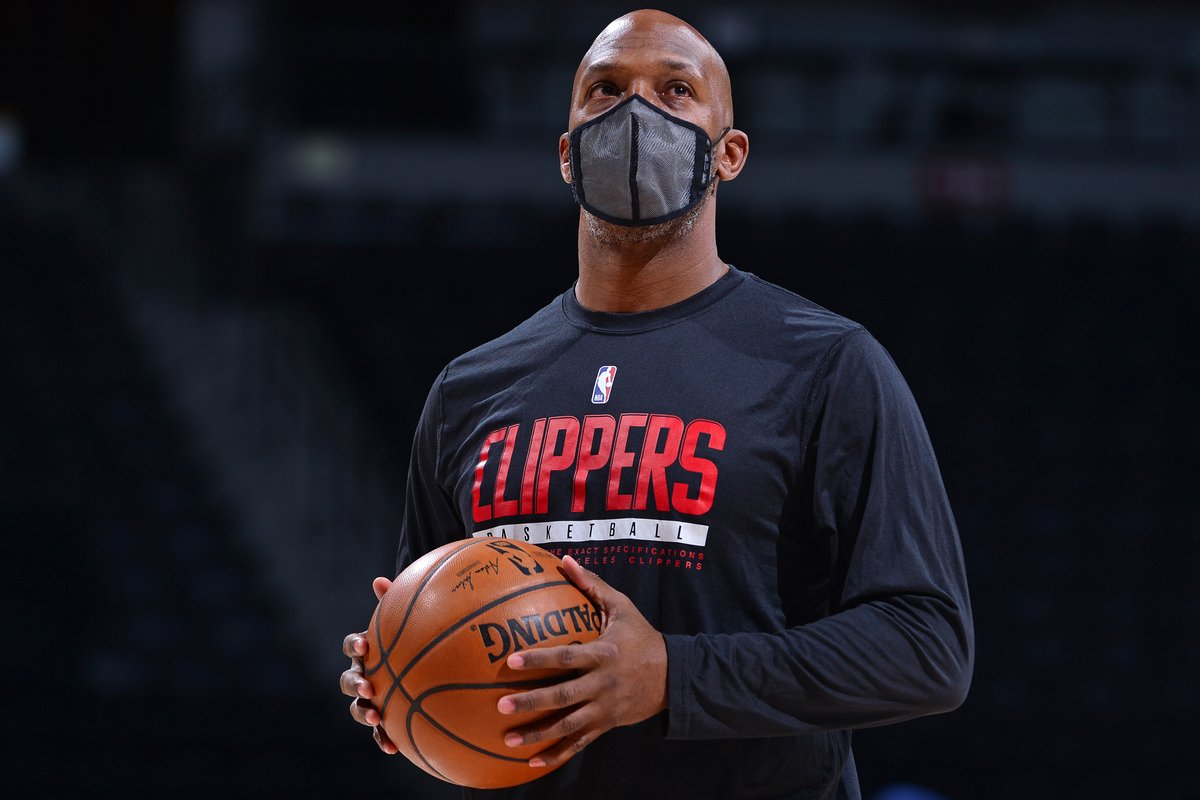 It's been a few days since we last met for a Mike Bets. Since Wednesday, the Bucks and Hawks have both taken a game in the ECF, though, as we'll talk about below, the even win totals don't necessarily suggest an even series. In between those games, the Clippers used a great third quarter to pull one back against the Suns despite the return of Chris Paul. A crucial Game 4 comes tonight. Let's talk 3 Things.
1. Coaching Moves in Dallas and Portland
The Mavs have officially hired Jason Kidd. The same will likely soon be true of the Blazers and Chauncey Billups, who have not yet finalized a deal but are reportedly well on their way to doing so. With both coaches, there are legitimate basketball questions to be asked. There are also more important questions about their respective histories with women – and the manner in which those histories should impact their current lives.
Let's start with Kidd and the easiest question to ask – can he coach at the NBA level? The answer isn't a definitive "no". He has a 183-190 record and made the playoffs three times in five years with an old Brooklyn team and the young Bucks. He likely would have made it four for five if he hadn't left mid-season in his fourth year in Milwaukee. There are far worse histories to have from a pure record standpoint. Here's the bigger issue – Kidd won just one playoff series (in seven games), and he never made it out of the first round with a Bucks team that rolled to the 1 seed and made it to the conference finals the year after he left. Turning the minutes of Thon Maker and John Henson into Brook Lopez's isn't an insignificant change, but the gap between the last edition of Kidd's Bucks and the first of Budenholzer's was far greater than that.
All of this makes you look at the Mavs, a team dealing with significant interior chaos while trying to best support a young and apparently frustrated superstar, and just wonder why. In a league that places more emphasis on a win-now mentality than ever before, how do you land on a man that never won more than one game in the second round as the answer? This, of course, doesn't even consider Kidd's role as a disruptive force. He made his way to Milwaukee after an attempted coup in Brooklyn, has countless stories of locker room drama to his name, and has simply never been seen as the sort of stabilizing force you would think Dallas needs right about now. From a basketball perspective, hiring Jason Kidd to lead your team to glory is quite the leap.
So why was Kidd hired? I think we can find three reasons.
1) Familiarity with the Mavs' organization from his role on the 2011 championship-winning team
2) Kidd was a great point guard with an unbelievable understanding of the game, which has occasionally influenced intriguing coaching decisions like Point Giannis
3) The similarities that can be drawn between Luka and Kidd
The first reason is obviously not a good one, though it seems to have contributed to his hiring rather heavily. The bottom line is that former players sometimes work out as coaches and sometimes don't, and the eventual results have almost nothing to do with what they did as a player. If they did, we'd see far more consistency in how their coaching careers turn out.
The second reason isn't a very good one either. For every interesting decision, there is a bad one, such as the move to turn Giannis away from threes at a time when his jumper looked far more natural. There is also the terrible defensive schemes and generally poor in-game coaching, which are rather important pieces of the puzzle.
The third reason is interesting. Both Kidd and Doncic have that fire, just as they have an understanding of the game that goes beyond many of those who play(ed) around them. It suggests a far greater desperation in Dallas than we might have originally expected, however. A stable franchise assured of the commitment of its star would hire the best coach to win. The Mavs didn't do that. Instead, they tried to connect with Doncic.
For Billups, there is no previous head coaching experience that should turn anyone away. He's an up-and-coming assistant who was going to get a shot somewhere at some point. Again, however, we see a team making a move to satisfy its star instead of to best set itself up for success. The Blazers aren't a coach away from title contention, but they are in a position where they need a Finals-ready coach just in case they can pull off the roster improvements they will need. Dame is already 30, and this is as good as he will ever be. Why are we turning to Chauncey Billups here? Because Lillard publicly said he wanted Kidd or Billups, and that sealed the hire before the search really even began. Players should have power, and they have a whole lot right now. But they are still players. Like most coaches, they have no idea what they're doing in a front office role. So save those decisions for the people that were hired to make them.
Anyway, there's more to discuss here with Kidd and Billups. This brief piece from Mike Mazzeo back in 2014 does a good job of quickly summarizing Kidd's history. There's obviously a large spread of incidents there – including some of the locker room stuff I alluded to above – but it does include the very bad. There's the DUI. Then there's the domestic abuse. For Billups, the history in question is a settled rape case from around 2000.
There are many words that could be written here, but sometimes it's best to get straight to the point. Domestic abuse is a disgraceful failure to uphold a beautiful promise, and that is a far better description than those who commit it deserve. Driving under the influence is a flippant disregard for the interests of anyone else. Rape is one of the ultimate evils, and choosing more complex words feels like a discredit to its brutality. These are all simple black-and-white statements, and they are all true.
The problem with applying them to the real world is our inability to know what exactly happens in the dark. Kidd's DUI is clear, and he should be raked over the coals for his selfishness. The lack of extreme consequences shouldn't diminish that reaction. But what do we know about his first marriage? Both he and his wife have made various claims. Which are true? Which are false? Only they know. How do we react to a broken relationship where both sides do things we would label as atrocities in a vacuum? Or is this just the thought we land on because it's difficult to tell ourselves anything else after Kidd has spent the last 15 years since in the spotlight he occupied prior.
Billups's rape case was settled with no criminal charges. That's not a good look. It suggests some sort of culpability. It also leaves us without any sort of definitive proof to lean on. We know that one of the consequences of societal acceptance of one night stands and random sex is that there are going to be a whole lot of regrets, some of which get pushed further than they should. We've seen that unfold too. Did it happen to Billups? Maybe. Maybe not. This is the problem with reality. Rape is an ultimate evil, but how often is there a middle ground somewhere in-between brutal rape and fling gone wrong? The main point here – we know what we want to say to men who commit the acts Kidd and Billups have been accused of, and yet we don't have the full story. We never will.
So how do we react? The real world has never been and will never be as black-and-white as simple statements wish to make it. We clearly still don't have a great answer to that question. Here's what I do know. If Chauncey Billups raped a women 20 years ago, he should not be the coach of the Portland Trail Blazers. He shouldn't have won a title in 2004 with the Pistons. He shouldn't have done anything more in the public eye. Change the context a little, and the same could be said of Kidd. But we find ourselves watching both remain in the spotlight in 2021, years later. Is that a symptom of a world that doesn't accurately punish wrongdoing, especially in those who find themselves in positions of fame and power? Or is it the right result, in which we rightfully forgive those who have screwed up in smaller ways than the common story suggests? Both scenarios have been played out time after time, and it's the unfortunate truth that we rarely know which questions applies to which situation until it's too late to find the right answer.
Maybe both Billups and Kidd deserve their jobs (at least on a basis of character). Maybe they don't. Maybe they deserve something far worse. We can all take our stands, and some of us will be right. I'm just not sure we'll ever find out who.
2. Bucks Make Their Move
The Bucks murdered the Hawks last night. We all know that one blowout means nothing in a seven-game series – see the Nets murdering the Bucks in Game 2 – so the better question is whether what we saw last night is generally more repeatable than what happened in Game 1.
One thing is clear – Trae Young's 48 points in Game 1 represented the biggest outlier of an individual performance that we've seen so far in this series. He was farther from his playoff average (30 ppg) than he was with yesterday's 15-point showing. He won't play like that again, even if he's not as bad as he was last night heading forwards.
We also know Khris Middleton will pick it up at some point after a 12-36 (2-16 from deep) start to the series. Middleton has been frustratingly inconsistent, but that means you get the great with the bad. He will play better games in this series.
The main takeaway here is that the Hawks needed one of the best games of Young's career and a strong supporting cast effort to beat a sleepwalking Bucks team by 3 points. The Bucks played very well last night and left the Hawks six feet under. It's pretty clear where the balance lies here. Atlanta will have their chance at home, and they've been quite good at making expectations look silly so far this postseason. However, the Bucks, unlike the Knicks and Sixers, look ready to live up to the expectations that have been set.
3. Crunch Time for Suns
This is a massive game for the Suns. The Western Conference Finals have been an interesting experience so far with both teams down a star. Some might say both teams were down their most important player, though Devin Booker has been doing his best to disrupt that narrative in Phoenix. In any case, we've had close game after close game between two diminished teams in the playoff semifinals. It doesn't feel quite right. Just like we did when Kawhi went down in Utah, we expect some sort of collapse from these teams. Instead, they're showing their strength in the fire that is the conference finals. Both deserve a massive amount of respect.
With that said, the Suns are now at an inherent advantage with Paul back. Yes, Booker is adjusting to his nose injury while Cam Payne struggles with an injury of his own while Paul attempts to regain his rhythm after the covid break, but these aren't valid excuses when you're staring down a team that lost one of the game's best players. Phoenix has their guys on the court, and that's more than the Clippers can say.
So can they take advantage? Win this game, and the Suns are so unbelievably close to a return to the Finals. Lose, and the Clips are sprinting to the finish line right beside them. Paul George, Reggie Jackson, and the rest of LA are ready to make a statement of their own tonight. If the Suns are going to prove they have a team capable of wearing the crown, they need to step up and make a stronger one.
TODAY'S PLAYS
Clippers -1
I love their fight. Maybe it doesn't result in a win tonight, but I know they won't go down quietly.