Mike Bets #189
4 min read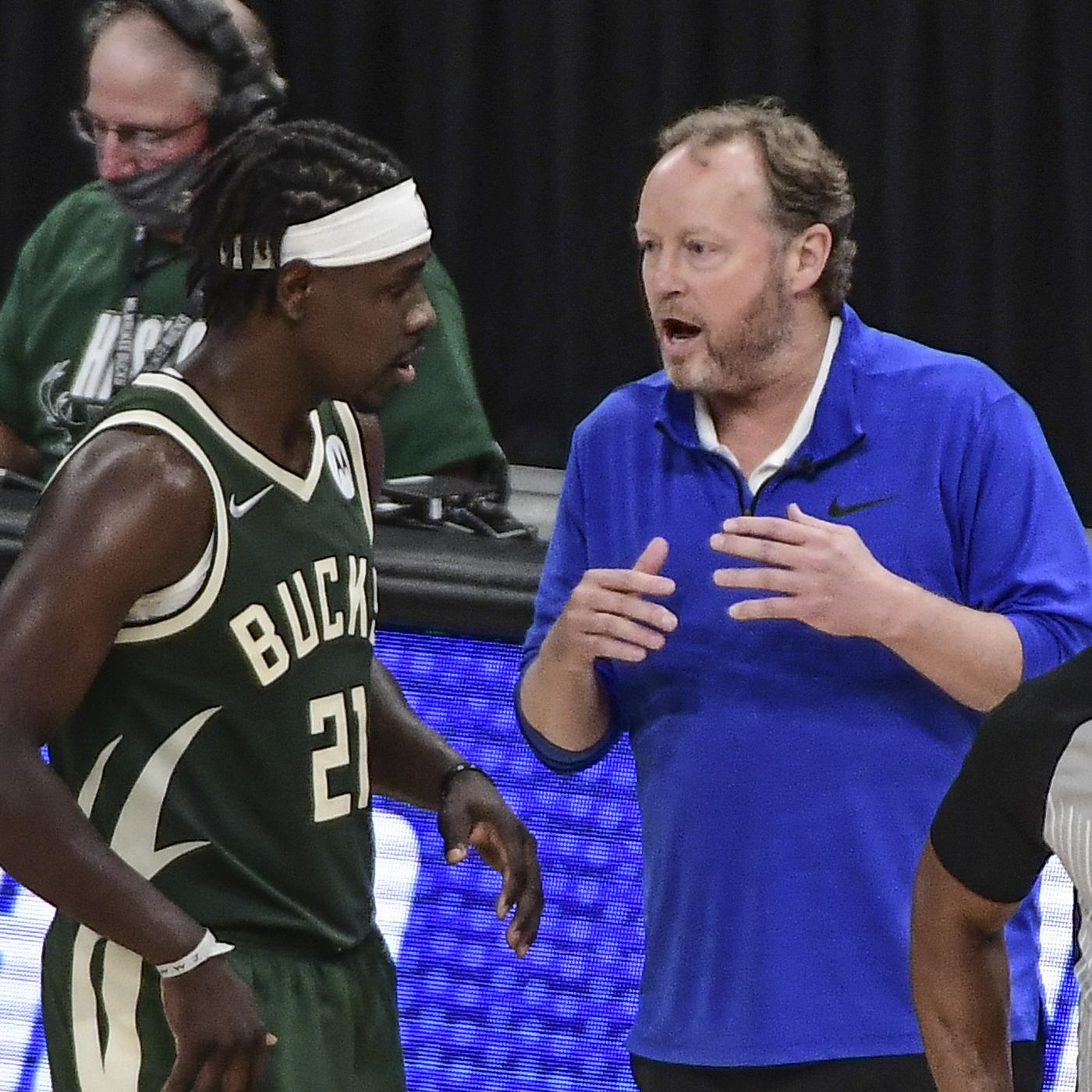 Jrue Holiday has been under the spotlight before. There was his senior year of high school, his fourth season of varsity basketball. The one where he averaged an absurd 25.3 points, 12 rebounds, 6.8 assists, 4.6 steals, and 2.1 blocks per game on the way to a California state championship. The one where he earned a spot as the #2 overall recruit in the country. There was his freshman year in college, where he started 35 games alongside Darren Collison and made the Pac 10 (not 12) All-Freshman Team. He scored 13 points and added 6 assists in a close win over VCU before eventual Final Four team Villanova knocked out his UCLA Bruins in the second round (we won't talk about the margin of that game). There was his 2013 trip to the NBA All-Star Game, when, at 22, he became the youngest player to get the nod in Philadelphia 76ers' history. Then there was his 2018 playoffs. Holiday averaged roughly 24, 6, and 6 as the Pelicans made their way into the second round. He dropped a 27-point triple-double on the Warriors in a Game 5 elimination game to end that run, one of four postseason games with at least 20 points and 7 assists in just nine tries.
That's why it's all the more confusing to see Holiday produce just four of those games in nineteen tries this time around, all of them coming in the Eastern Conference Finals. In that series, Jrue played four great games and averaged 22 points, 10 assists, 5 boards, and 1.67 steals while making an acceptable 37% of his threes. In his other thirteen appearances this postseason, he's averaging just 14.3 points, 7.6 assists, 5.9 boards, and 1.3 steals.
In the first round, he was one of just eight players in the league to make 20% or less of their threes while taking at least ten (3-15). In the second round, he had five games with at least 14 shots and a field goal percentage of 40% or lower. That's tied for the most ever in a second round series, though the company at the top – LeBron, Jerry West, AI, Fred VanVleet, and Michael Finley – could certainly be worse. Holiday was also just 12-46 from deep in that series, as he tied James Harden for the second-most games with 2 or less threes and 7 or more attempts in a second round series with four. Damian Lillard and Donovan Mitchell hold the record with five. Again, good company in an unfortunate place. Holiday's scoring struggles have stood out even more on this final stage. He's shooting just 11-35 from the floor and 1-7 from three. He's had more shots than points in both games. Like he has for much of the postseason, he's missed from everywhere – at the rim, in the midrange, and beyond the arc. We've seen some ups and a few more downs from Holiday in these playoffs. If the Bucks are to finish their season with their first title in 50 years, they'll need one last positive run from their new point guard. They won't win with him playing this way.
In other news, expect a big game from Khris Middleton tonight. He's scored 22, 35, and 38 points in Game 3s so far, and he's shown a decent ability to bounce back from poor performances. Game 2 – 5-16, 11 points, 1-6 from deep – was certainly that. The Bucks need him to be aggressive early and often.
The Suns will be looking for a third man to step up again after Mikal Bridges dropped 27 in Game 2 to follow up a 22 and 19 performance from DeAndre Ayton in Game 1. As much as we can talk about different reasons for their 2-0 lead, there are few as simple and prevalent as this – the Suns have had a third man step up with a star-level performance in both games while the Bucks have struggled to get two such performances in either game. Khris Middleton delivered in Game 1 while Giannis played pretty well, and then Giannis's all-time great showing was just about it on Thursday night. Milwaukee needs more from their best players as a collective unit.
One player who does deserve credit in Milwaukee is Pat Connaughton. He was the second best thing going in Game 2 with 14 and 7, and he's shown exceptional energy and effort so far in these playoffs. He's been timely with threes and offensive rebounds, and he has more than made good on the summer contract that initially seemed to give him too much.
Can Booker and Paul keep it going? These two haven't had a bad game between the two of them so far with Booker making up for his poor Game 1 efficiency with a 10-10 free throw night. Milwaukee did limit Paul to a much better extent in Game 2, but neither one of these guys have come out firing blanks. In comparison to the Bucks, that stands out. Will the balance of the top level play shift with the location of the series?
TODAY'S PLAYS
Bucks -175
Pat O1.5 threes
Khris O29.5 points
Khris O3.5 threes
Jrue O19.5 points