Mike Bets #190 – Can Bucks Even the Score?
6 min read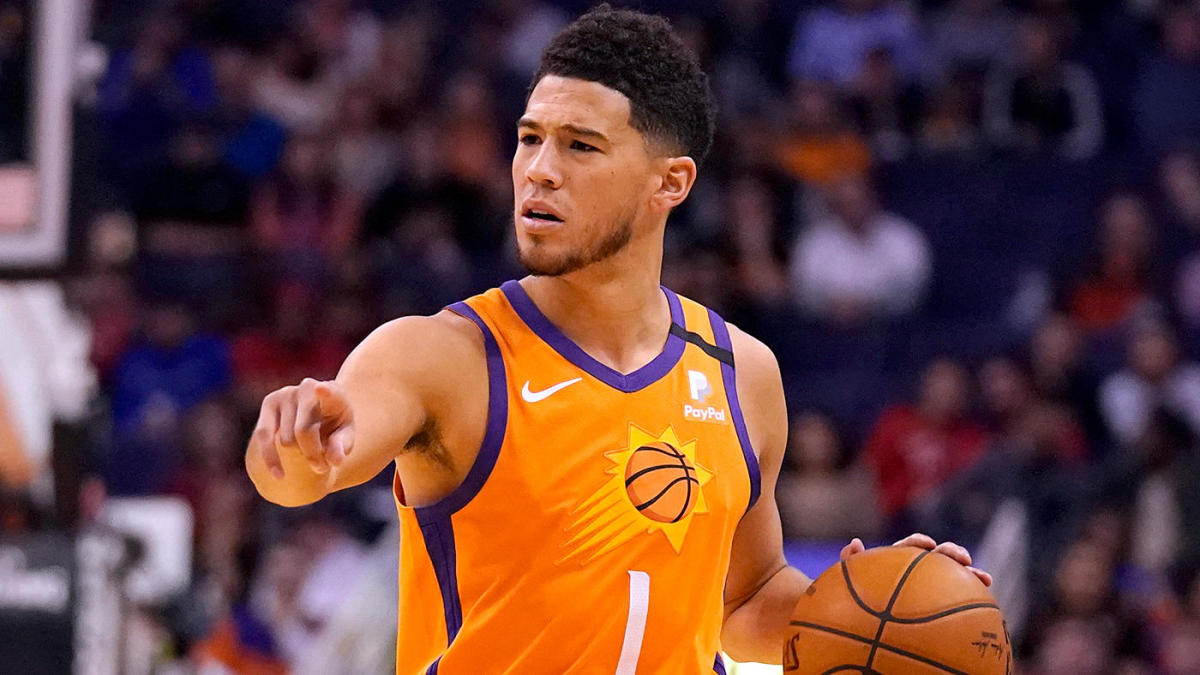 The Bucks kept their season alive with a commanding blowout win on Sunday night. Giannis produced his second consecutive 40 and 10 double-double, joining Shaq as the only two players to accomplish that feat in Finals history. Just as importantly, the rest of the Bucks delivered. Jrue Holiday found his shooting stroke in the second half and finished with 21 points and 9 assists, Khris Middleton scored in the first half when Holiday was still struggling with his efficiency, and Brook Lopez, Bobby Portis, and the reliable Pat Connaughton combined to score 30 key support points. There's room for Phoenix to improve on their Game 3 showing, but the Bucks should be feeling pretty good about the wave of momentum they're riding. Let's run through some keys for tonight's Game 4.
SUNS
1. Get Devin Booker going
In Games 1 and 2, the Suns' stars delivered while the Bucks' – at least to some degree – floundered. In Game 3, that flipped. For all of the intricacies of basketball, there are always some very simple truths. Truth #1 – your team's success tends to correlate with that of your best players.
Booker opened the Finals with 27 points, taking advantage of ten free throws to overcome a relatively inefficient night. He dropped a more efficient 31 in Game 2, also adding 6 assists for the second straight game. Devin Booker's stats were not the only factors that decided those games, but it was no surprise to see his solid numbers matched with a 2-0 Phoenix lead.
Then came Sunday, where he missed eleven of fourteen shots and finished with just 10 points in 29 minutes. That won't get it done, and it's a pretty good bet that the Suns won't win with Booker only getting them a tenth of the way to 100. He needs to be better, just like Holiday and Middleton needed to be better after their poor Game 2 performances.
The obvious question then – will he be better? The odds are in his favor. Booker hasn't posted consecutive games under 15 points since January 15th of 2019, and he's scored 20+ in fourteen of nineteen playoff games. He needs to look for and find his shot early and often tonight, or the Suns might be headed straight towards another loss without many options to avoid that fate.
2. Continue to have role players step up
Mikal Bridges and Camerons Johnson and Payne combined for 34 points in Game 1. In Game 2, Bridges scored 27 all by himself, and the Suns also got 8 points from Johnson and 11 points from Jae Crowder. That quartet – Bridges, Johnson, Payne, and Crowder – totaled 35 points in the opener and 48 points in the second game.
It might come as a surprise that they combined for 43 in Game 3, led by Crowder's hot shooting and Johnson's electric third quarter. In other words, the loss was not the fault of Phoenix's 4-7 rotation members. Those guys did their job, something that doesn't always happen on the road. If the Suns are to win tonight, they'll need them to continue to produce. The ground they need to make up for a bounce back in Milwaukee becomes a lot bigger if they can't get a good performance or two from Bridges, Payne, Crowder, and Johnson. Torrey Craig has never been much of a scorer, and Frank Kaminsky is Frank Kaminsky.
3. Limit Giannis
Some sort of natural regression may be in the cards after one of the greatest two-game Finals runs in basketball history, but the unfortunate reality for the Suns is that Antetokounmpo is now averaging 36.6 points and 12.2 rebounds per game in five appearances against them this year. He's scoring at a decent clip against DeAndre Ayton and then just absolutely manhandling any other player that Phoenix throws at him, and they're even weaker inside now that Frank Kaminsky is playing some spot minutes instead of Dario Saric. Just about whatever Giannis wants is his, and it's been that way all season in this match-up. The fate of the 2021 Suns might depend on their ability to finally disrupt the two-time MVP. There's no better time to start than the present.
BUCKS
1. Hope Game 3 Jrue Returns
Holiday has been fantastic as a defender all season and postseason long, but it's no secret that he's had all sorts of difficulties on the other side of the ball in these playoffs. Shooting 11-35 in the first two games of The Finals is about as close as one can get to an abject disaster on the basketball court, and it wasn't all that surprising for anyone who's watched Jrue play this last month. He's been overly hesitant, overly dependent on the three, overly sloppy with the ball, and often just not good.
The threes started to fall Sunday night when he went 5-10 on the back of a strong second half, and the hope has to be that he'll continue to have the hot hand tonight. Without Holiday's 21 points, the Bucks might have struggled to hold off Phoenix when they made their last run early in the third quarter. Without his scoring tonight, they might struggle to tie this series up. If he does deliver offensively, they'll be in a great spot. Milwaukee is 6-1 in these playoffs when Holiday scores 20 or more. When he falls short, they're just 7-6.
2. Pound the paint
In Game 1, the Bucks and Suns were virtually even in the paint as Phoenix rolled to a comfortable win.
In Game 2, the Bucks dominated the paint, but that advantage was washed out by the Suns making twenty threes.
In Game 3, the Bucks won the paint again – though by a lesser margin – on their way to a blowout victory.
The pattern isn't as pretty as it could be, but the takeaway is that the Bucks are well-positioned to win when they control the paint. The Suns countered that in Game 2 with a perimeter advantage on a scale unlikely to be repeated, which means the Bucks should feel pretty good about the paint-to-victory strategy moving forward. This all obviously starts with Giannis, who has been dominant these last two games but also notably more comfortable than he was in his Game 1 return. It also depends on Bobby Portis and Brook Lopez scoring some from inside, as well as the offensive rebounding ability of PJ Tucker and Pat Connaughton. These Bucks are built to bang down low, and they might be in position to win it all that way with a healthy Giannis playing as well as he ever has.
3. Continue to force turnovers and protect the ball
This pattern is a little prettier.
In Game 1, the Bucks turned it over 14 times to Phoenix's 9, and the Suns had a 16-10 advantage in points off of turnovers. They won comfortably.
In Game 2, the Bucks turned it over 9 times to the Suns' 13, though they only ended up with a 16-15 advantage in points off turnovers. The game didn't exactly feel close most of the way, but Milwaukee did have a chance to win late. That counts for something.
Then there was Game 3, where the Bucks won the turnover battle 9-15, leading to a 17-10 advantage in points off turnovers.
This is a really important part of the game. The fast break points are crucial for a Bucks team that isn't always perfect in the half court, and creating Chris Paul turnovers (10 in Games 2 and 3 after just 2 in Game 1) can disrupt a well-oiled Suns offense and put Paul slightly off his game. A lot of the credit there goes to Jrue Holiday, who has been masterful in pressuring Paul, but this is a team effort in creating defensive chaos. Win the turnover battle, and you're a lot closer to winning the war that is a Finals game.
TODAY'S PLAYS
Bucks -190
Bucks -4.5
Prop Parlay: Bucks ML, Giannis O34.5 points, Jrue O1.5 threes, Pat O1.5 threes, Khris O22.5 points (+1025)