Post 2021 Lottery: Pistons Accelerate the Rebuild
8 min read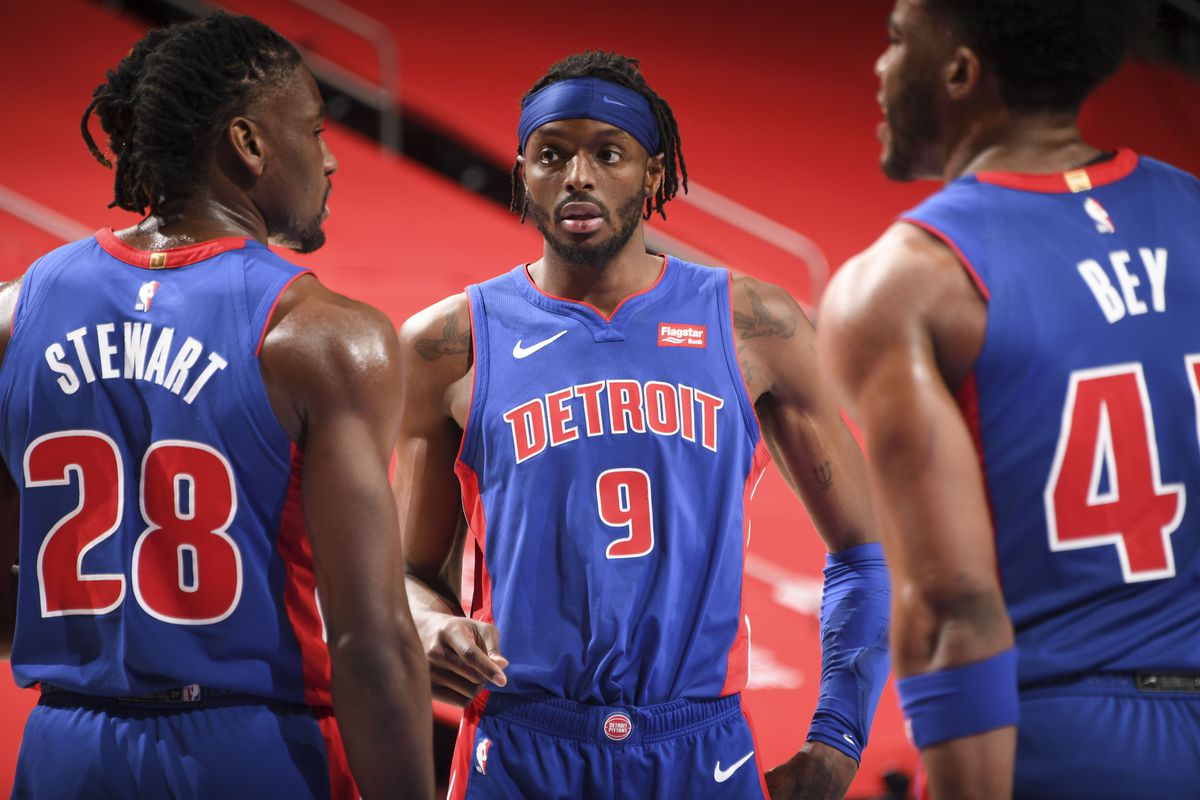 This may be the third time I'm doing a 2K Pistons rebuild in the past couple years, but this time I can actually have legit optimism. After winning the lottery, the Pistons control the board and will likely take Cade Cunningham, a potential NBA superstar. Though the organization does love Jalen Green and might shock the league by taking the player that compares himself to Kobe, in this rebuild, I have them building around the MotorCade. That is where we start this article:
The 2021 Draft
Round 1 Pick 1: Cade Cunningham
I will be having Cade slide in on the wing at the 2 next to Killian Hayes. They should split playmaking duties in real life next season. The switchability of Cade, Saddiq Bey, and Jerami Grant on defense and the wing shooting this trio will provide on offense is what I am most excited for in the years to come.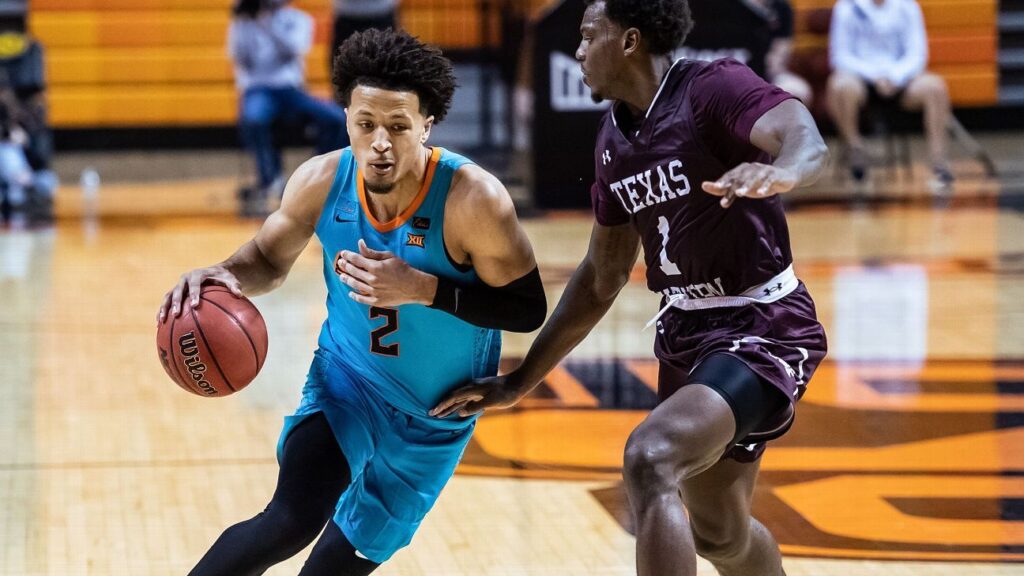 Round 1 Pick 24: Isaiah Jackson
In reality, the Pistons own the 37th, 42nd, and 52th picks of the second round this year. There have been plenty of rumors that the team is unlikely to keep all these picks and is trying to trade some or all of them. Here, I have them trading picks #37, #42, a 2023 second rounder, and a 2026 second rounder to the Houston Rockets for the #24 overall pick. Houston is able to take fliers on more young guys in their rebuild by adding an extra pick along with more future capital. Detroit is able to move up and grab a hometown talent and rim-protecting spark plug in the form of Isaiah Jackson. The combination of Isaiahs with Mr. Stewart and Mr. Jackson adds depth to the center position, and it allows the team to explore trades for Mason Plumlee to accumulate more assets.
Round 1 Pick 52: Vrenz Bleijenbergh
At 52, I could definitely see the Pistons going after an international draft and stash guy as they already have tons of young talent on the roster. They are going to host a workout for 6'9" guard Vrenz Bleijenbergh in real life, so I have them stashing him here in this scenario. I would also love for them to take good hard looks at Kessler Edwards and Jason Preston in the second round if they don't trade the picks.
2021 Free Agency
Troy Weaver himself has admitted this will be a quieter offseason, and with Blake's dead cap money still on the books, I do no not expect much activity in real life besides trying to retain Hamidou Diallo, Frank Jackson, and Saben Lee. I made it realistic and did not do much here either. Here's the summary of my moves:
1 year $2M deal with PG Saben Lee
1 year $2.75M deal with PG Patty Mills
3 year $30M deal with Wing Hamidou Diallo
Unfortunately, Frank Jackson was offered a 2 year, $20M deal with Phoenix, and I do not think the Pistons would spend that much money to retain him. In the real world, I think it is all but guaranteed that Jackson comes back to the team. Rodney McGruder, Cory Joseph, and Wayne Ellington will not be rejoining the team in the 2k simulation. I'd expect only one of those three to stay in real life.
2022 Depth Chart and Rotation
PG Killian Hayes, Saben Lee
SG Cade Cunningham, Josh Jackson
SF Saddiq Bey, Hamidou Diallo
PF Jerami Grant, Sekou Doumbouya, Isaiah Jackson
C Isaiah Stewart, Mason Plumlee, Isaiah Jackson
The 2022 Season
In 2022, I fully expect the front office to allow the core prospects of Cade, Killian, Saddiq, and Beef Stew to play a lot of minutes and gel together. I also expect Troy Weaver to explore trade packages that might move Josh Jackson, Sekou Doumbouya, and Mason Plumlee. Jackson's role is not as important now that Diallo is locked up for the long term, especially given that JJ's deal is expiring. Additionally, Grant has shocked the world by performing like an All-Star, and he enjoys playing for Detroit. So, I assume he is our PF for the foreseeable future, making Sekou expendable. Similarly, Beef Stew's unexpectedly rapid development has made Mason Plumlee's team friendly contract very tradeable. Therefore, I gladly accepted when, about halfway through the year, the Houston Rockets offered my 16-20 Pistons a trade involving Sekou and Mason.
2022 Mid-Season Trade
Detroit receives: Christian Wood
Houston receives: Sekou Doumbouya and Mason Plumlee
Well, that was unexpected… Christian Wood makes his glorious return to Detroit. I think Houston offered this trade because selecting Evan Mobley made Wood redundant, and his numbers dropped because of it. With Grant as our answer at the 4, Sekou was a realistic trade chip in my eyes. He was playing surprisingly well, averaging around 10 ppg as a more developed 20 year-old in his third season, so Houston could have a solid long-term frontcourt in the form of Mobley and Doumbaya. Plumlee is a very good backup center and fits well behind Mobley. For Detroit, this move bumps Stewart to the energetic 6th man role that I think he can, and will, thrive in throughout his career. In my opinion, Detroit always needed a long term answer at center, and they luckily found one here in the 2022 season. The long-term starting lineup is pretty much set-in-stone with Killian, Cade, Saddiq, Jerami, and Christian looking to make some noise in the East. Let's see where this roster ended up.
2022 Draft and Free Agency
The 2021-2022 Pistons saw their record improve to a decent 35-47 mark to end the year. The team would have likely done even better and made the playoffs if Killian Hayes and Hamidou Diallo did not get hurt with about 20 games left, eventually prompting an eight-game losing streak to end the year. Still, the future is bright as Cunningham won rookie of the year, putting up 18 ppg, 5 apg, and 6rpg with efficient shooting. Beef Stew settled in nicely as our 6th man, averaging a cool 12 and 10 double-double off the bench.
Round 1 Pick 11: Jabari Smith Jr
We had the 11th best odds in the lottery, and that's where our draft pick ended up. I selected 5-star Auburn commit, PF, Jabari Smith Junior. The logic behind this pick is to draft a versatile, do-it-all PF that can come off the bench this season and serve as insurance in case Grant decides to leave in free agency in 2023.
In this year's free agency, aside from making a couple of signings to reinforce depth, the Pistons made one big additional splash to the roster. With Blake Griffin's dead money off the books, the team finally has the ability to spend and fill out the roster with impact players. Here, I was able to sign scary Terry Rozier to a 2 year, $35 million contract. With Cade and Killian as the starting guards, I wanted to add a talented combo guard that could fill in at both positions off the bench. Scary Terry is the man for the job and can score in bunches off the bench for the Pistons. Let's take a look at the rotation for the 2022-2023 season.
PG Killian Hayes
SG Cade Cunningham
SF Saddiq Bey
PF Jerami Grant
C Christian Wood
Backup CG: Terry Rozier
Backup Wing: Hamidou Diallo
Backup Big: Isaiah Stewart
Occasional Rookie Developmental Minutes: Jabari Smith Jr.
The 2023 Season
Success! In Cade Cunningham 2nd season, he has already helped the Pistons RESTORE their playoff potential. Cade was not alone in the Pistons' return to relevance, as 7 players on the team scored more than 13 points per game. Killian was actually our best player, averaging star numbers in the form of 19 ppg and 9 apg. This production is probably unrealistic for Hayes, but I could see him putting up prime Miami Goran Dragic numbers – around 16 ppg and 6 apg – one day. At the end of the day, the team finished 52-30, good enough for the 4 seed (and only 3 wins away from the 1 seed) in the East. A 10-1 record to end the season gave me hope for the playoffs, but LaMelo Ball, who was averaging 30 ppg, and his Hornets eliminated us in 7 games in the first round of the playoffs. Despite that result, I think this was a successful restoration, and Piston fans should be excited for the future. I will summarize my thoughts below.
Conclusion
These might not be the exact moves, but I think it is likely that Troy Weaver makes similar decisions over the next few years to hone out this roster and make it into a playoff team in the next 2 years. In sum:
Draft Cade Cunningham with the 1st overall pick.
This is basically a no brainer unless you get a godfather offer from Houston
Trade some, or all, of the 3 second round picks the team owns in 2021. I think it is highly unlikely that the Pistons stand pat with 3 second rounders this year. 
Re-sign Hamidou Diallo to be a solid wing player off the bench. I think Hami is (or soon will be) good enough to be a rotational wing on a playoff team. 
Find an upgrade at the center position. 
I love me some Beef Stew, but a duo comprised of him and Plumlee is probably not good enough to be a plus center rotation in the NBA. Wood is probably not the guy the Pistons will get, but I could see Weaver exploring trade packages surrounding Plumlee and Doumbouya to get this move done. Stewart is a perfect 6th man energy bad boy big.
Sign an above average NBA combo guard next (2022) summer. 
Blake Griffin's money will be off the books by 2022, and Troy Weaver has already hinted at big spending coming that offseason. With question marks about Killian Hayes after his rookie year (I'm still an optimist but not as excited as I was when we drafted him), I think this is very realistic. This season will be very big for Hayes to see if he can be a pivotal part of this team moving forward, especially with ~some~ fit concerns with Cade Cunningham joining the team.
We didn't get to this in the 2K rebuild, but the team also needs to re-sign Jerami Grant when his contract expires. He is a decent #2 and very good #3 player on a playoff team, he loves Detroit, and he should remain with us in the long term for these reasons. He could be Cade's Robin if Cade becomes the type of player we all think he is.