Mike Bets #191 – NBA Day 1
6 min read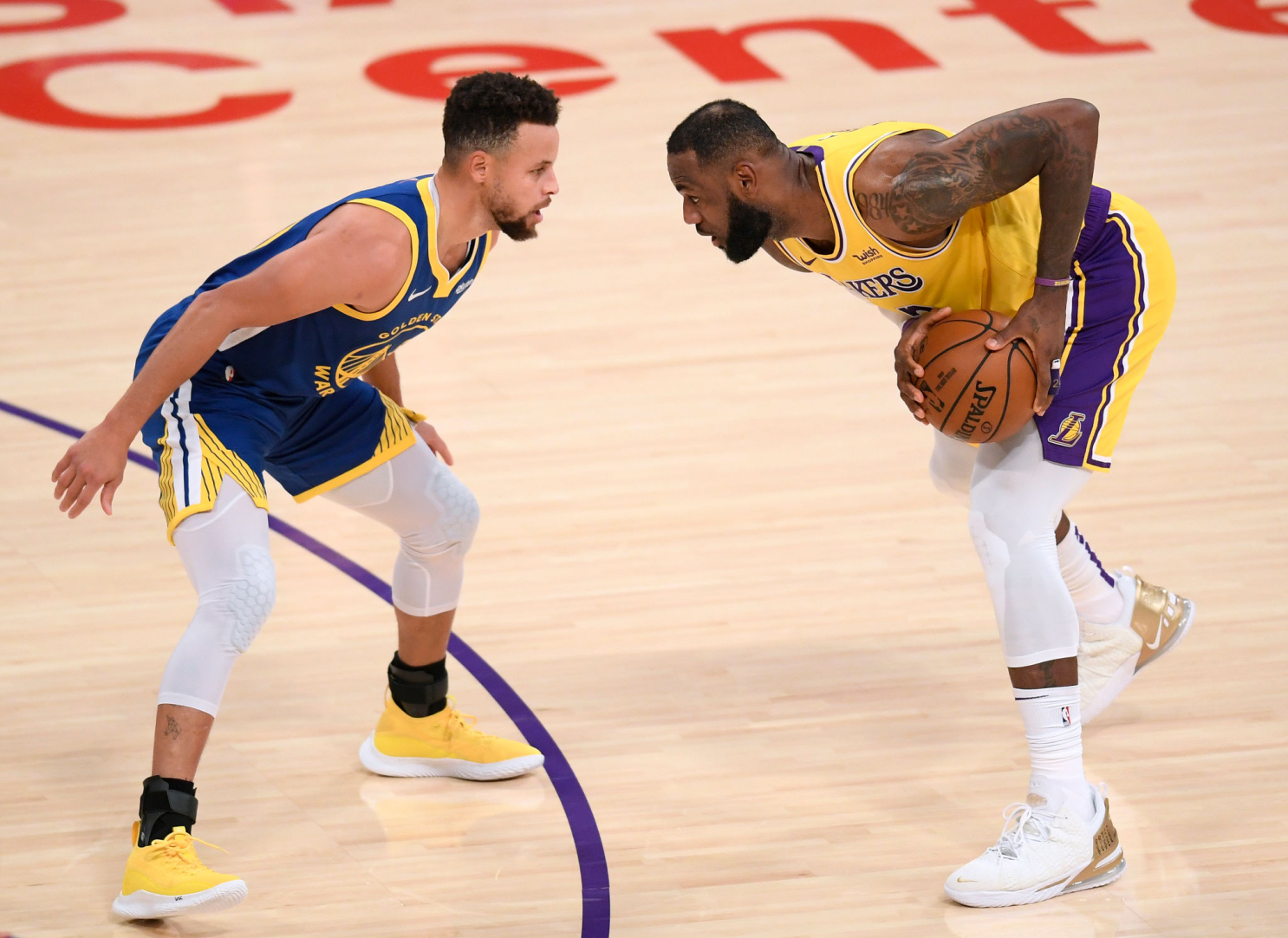 We're back. It's time for another season of basketball and terrible bets with the NBA season beginning later today. Kicking us off tonight are the defending champions, the bubble champs, the league's most recent dynasty, and one of this year's leading contenders. We've got drama, great players, and exciting storylines. What more could you ask for? Maybe less Kyrie talk, but that's nitpicking. Basketball is here again.
I'll be introducing some new things this year – Winners Wednesday! Tough Scene Thursday! Fun Friday! – but, for today, let's take a quick look at the four teams playing tonight and then try to find some good plays.
For the first time in a long time, the Bucks are entering a new season as NBA champions. After decades of futility and the mountain of doubts that had been piling up around the Fiserv Forum in recent years, it's a cathartic feeling. Now what happens when they try to do it twice?
There are plenty of reasons to believe in a repeat. Giannis took the last step in claiming the all-time great mantle last summer. Khris Middleton was repeatedly clutch when it mattered. I've mentioned Jrue Holiday's game-changing defense about 456 times on this website, and it would be hard for him to be less efficient as a scorer than he was during Milwaukee's title run. The supporting cast, led by Brook Lopez, Pat Connaughton, and Bobby Portis, did just about everything that was asked of them last year. Everyone now knows what it takes, and the healthy Donte DiVincenzo and a group of newcomers led by Grayson Allen should help replace PJ Tucker's minutes. Ideally, Semi Ojeleye will help replicate some of his physicality. The real season starts in April for the Bucks, and they'll be bringing a little extra confidence to the party this time around
For the second year in a row, the Nets will attempt to turn a roster granted the title of paper champions into an actual championship team. The inevitable pressure that comes with those expectations is only growing larger, and Brooklyn's off-season hasn't exactly set them up for success.
Let's start with this – the Nets will still be a top-tier offensive team with some defensive concerns regardless of Kyrie's status. Any offense with Kevin Durant and James Harden is going to be alright, and this team is certainly not a defensive machine. That said, the numbers suggest that Brooklyn was significantly better defensively when Durant played. Getting a full year from him should help solidify things to some degree (this will be one key thing to watch throughout the regular season). Those are the positives. The negative is that Irving's absence is far from a non-issue on the court. The Nets were about six points per 100 possessions less productive offensively with him off the court versus on it last year, which was the difference between a borderline top ten offense and one that would have beaten their own league-best mark by about two points per 100. There are more variables at play in on-off splits than Kyrie's presence alone, but the bottom line is that the offensive ceiling here is very clearly lower than it was a few weeks ago when we thought Irving would play. For a team built around offensive stars, that could be an issue when the games really start to matter. Will Irving's absence still be an issue by then? We don't really know, and that makes it hard to piece together a clear outlook on Brooklyn's relative title chances.
The Lakers are looking for their first non-bubble title with LeBron, and it's not clear how many more times they'll be able to run it back with one of the greatest players of all time. The resulting sense of urgency sparked an off-season reshuffling highlighted by a move for Russell Westbrook. Will they be able to answer all of the questions this new-look roster has created?
The key question: how much does LeBron have left in the tank? None of the rest of it matters if he isn't able to play at an elitelevel. He should be capable of that based on what he's done in recent years, but we are approaching the day where the big drop-off comes. James has missed 58 games in three seasons in LA after missing just 71 games across his first fifteen seasons; Father Time will eventually deal the fatal blow in a process that has clearly already started on the defensive end. Defense is a bit of an overall question mark for this team. Anthony Davis is an elite individual defender, but the Lakers weren't particularly stingy in his minutes last year. Alex Caruso is gone, and his on-ball defensive abilities are very real. The supporting cast of Melo, Trevor Ariza, Kendrick Nunn, Dwight, DeAndre Jordan, Malik Monk, Rajon Rondo, Kent Bazemore, Wayne Ellington, and Talen Horton-Tucker isn't exactly a who's who of impactful defenders. Russ appears to have taken a step or two back on that end after a strong finish to his time in OKC. Frank Vogel has been coaching a team with a pretty clear defensive identity these last few years. What happens if/when that goes out the window? Los Angeles will be gunning for a title, but I don't see it happening unless AD takes a pretty massive jump from All-NBA caliber to legitimate MVP candidate.
After a few years of injuries and various on-court struggles, the Warriors will attempt to break back into the league's top tier. Can they rise again or has the dynasty run its course?
Klay Thompson is one of the most important players in the NBA heading into this season. What does he look like after 2+ seasons off due to injury? If he's not the elite shooter and dependable defender he once was when he returns at some point in the winter, the Warriors' title chances drop significantly. There are also questions to ask of Draymond Green. How much of his old form can he regain and how much has been lost? He's still a great defender, but his offensive production has taken a clear hit. Is he still able to take advantage of defenses with his playmaking in the playoffs? I do really like the new supporting cast Golden State has assembled. Otto Porter Jr and Nemanja Bjelica are very good shooters. Jordan Poole is looking like a real and confident offensive threat. Jonathan Kuminga, Moses Moody, and James Wiseman have a ton of potential, and they all cover different roles. Juan Toscano-Anderson and Damion Lee were quietly solid with Thompson out. I like Wiggins more than most, and he can be pretty good here if he buys into the ball movement system a little more. Can these guys provide the necessary defensive help and match the offensive IQ that Golden State received from their secondary players during their time at the top? Steph is still Steph, so there's not much to say there. We know what he can do with the right support around him. Will he have it this year?
TODAY'S PLAYS
The last twenty-one champions before the Bucks went 16-5 in the season opener following their title. Does that mean anything? Maybe. It certainly didn't mean anything for the '07 Heat, who were smacked around in their first game, a 66-108 loss to the Bulls. It didn't mean much for last year's Lakers either. But, I think there could be something to be said for the emotions of ring night. It tends to leads to wins, and I think a Bucks team that's somehow still not getting their full respect takes out some of those emotions on a Nets team that will be looking to find their rhythm after the chaos of last year and last week.
Both teams have a lot of new pieces to incorporate into the rotation, but I'll give the edge to the Lakers here. Klay is still out, and they have homeport advantage. They should win by a few.