Mike Bets #193
6 min read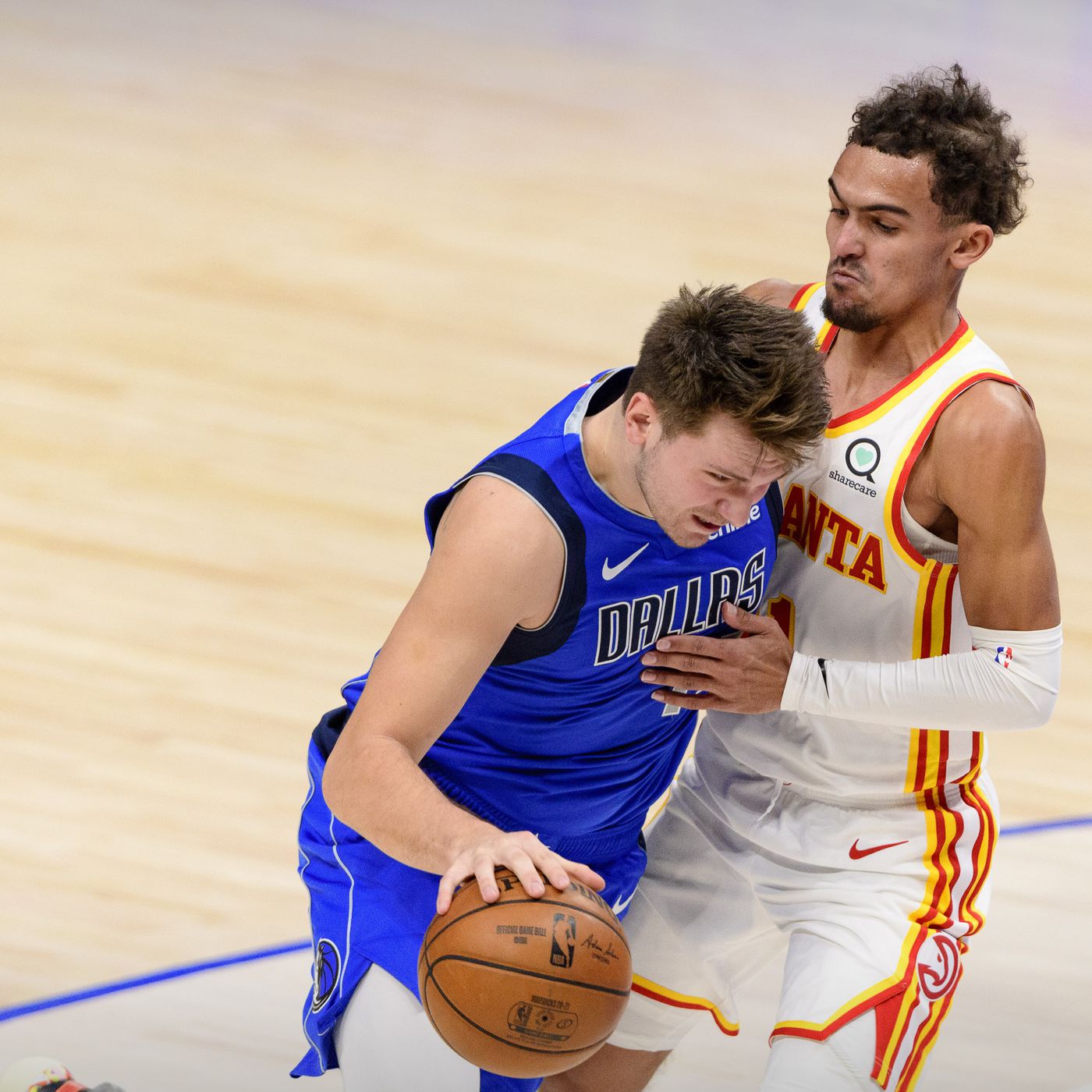 Welcome to Thursday. Last night was a pretty great night for anyone who loves basketball. The Celtics and Knicks played an absolutely wild 2OT game that saw Jaylen Brown's 46 point effort fall short against the 67 combined points of Julius Randle and Evan Fournier. It's a testament to Brown's performance that he and Jayson Tatum essentially matched that total with 66 points despite a tough night from the latter. The Nuggets, still without Jamal Murray, rode into Phoenix and picked up a statement win after a strong fourth quarter. The Hornets rode LaMelo Ball's 31-point, 7-assist, and 9-rebound night to a thrilling comeback win over the Pacers, who had Domantas Sabonis, Malcolm Brogdon, and rookie Chris Duarte join Ball and Gordon Hayward as 25+ point scorers. Then the Kings closed the night by holding off a ferocious Blazers rally to pick up a key opening road win. Harrison Barnes led the way with 36, just edging CJ McCollum's 34. In other NBA action…
The new-look Bulls survived a fight from the Pistons, winning 94-88. Zach LaVine went for 34 points.
The Wizards, led by Bradley Beal and Montrezl Harrell, crushed a Raptors team missing Pascal Siakam. Toronto had zero players score more than 12 points.
The Timberwolves looked dangerous offensively in a blowout win over the Rockets. KAT, Anthony Edwards, and D'Angelo Russell all scored at least 22 points.
The Sixers got 84 points from Joel Embiid, Tobias Harris, Tyrese Maxey, and Furkan Korkmaz, and they crushed a Zion-less Pelicans team in the second half.
It was no Dillon Brooks, no problem for the Grizzlies in a shootout win over the Cavs. Ja Morant paced the strong opening effort with 37, 6, and 6.
In a result that should surprise no one, the Jazz smoked the Thunder from start to finish.
The Spurs put in some work against a bad Magic team, rolling to a 26-point win. Seven Spurs scored at least 12 points.
Tonight, there are only three games, but they should be good ones. The Hawks and Mavs kick off their respectively crucial seasons in Atlanta. The Heat get things started with a home date against the Bucks team that slapped them out of the playoffs last spring. The Clippers make the trip to San Francisco to begin the sans Kawhi portion of their season against the Warriors. Before we get to some plays, let's celebrate Tough Scene Thursday.
1. Ben Simmons and the Sixers
This is a tough scene all the way around.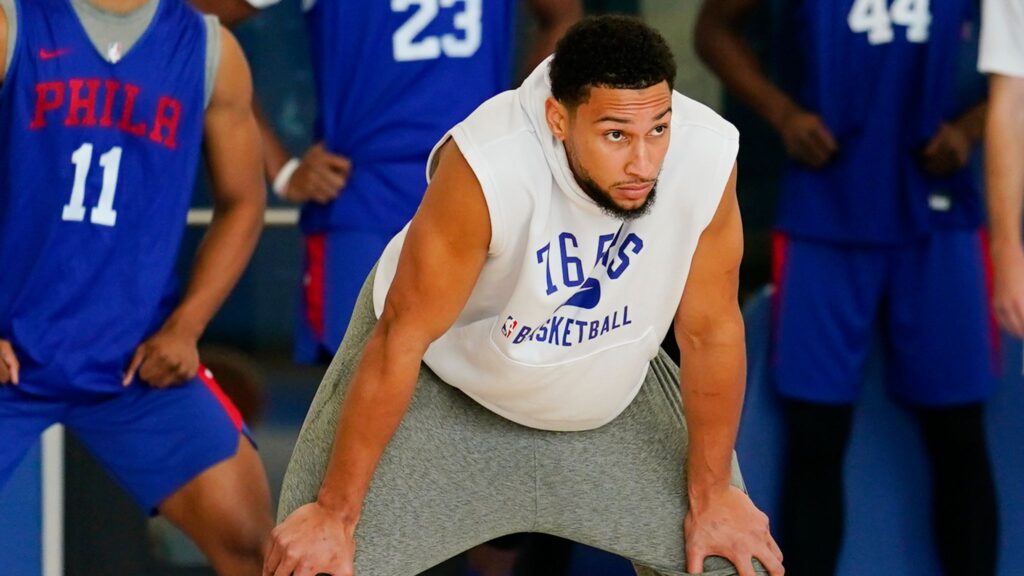 The Sixers collectively committed the mortal sin of body language and post-game interviews following their Game 7 defeat to the Hawks when they threw Simmons under their bus. You can't erase this –
Or this –
Or this –
Simmons messed up, and then the Sixers confounded that mistake by not having his back. That's simply not what good teammates and leaders do. It's hard to say and do all that and then act confused when there are some hurt feelings, and yet that's what Philly had tried to do.
Now, all that said, the extent to which Simmons has gone with this is indicative of an unbelievably fragile ego. Rather than attempting to bounce back from a valley, he's tried to find a whole new place to walk. Instead of trying to talk things through with the Sixers, he shut off communication. Now that he knows his money is on the line, he's returned only to act like a ten-year-old playing team sports for the first time. It's been a ridiculous summer from him, and he's done irreparable damage to his reputation. If he manages to get what he wants through a trade, was any of this really worth it? Maybe. Probably not.
The Embiid-Simmons pairing has never been without controversy, and that constant doubt has to have been of detrimental effect. It's not exactly difficult to look back and understand why this all fell apart, even before you get to last summer. But both sides have acted poorly in recent months, and Simmons has turned into a no-one wins affair. No side leaves this unscathed, no matter what the eventual basketball culmination is. There's not a single team in the league right now that will accept anything close to the absurd package Philadelphia is expecting, and there are few reasons to expect Simmons will make his way back into this rotation any time soon. That basically leaves us where we were four months ago, which is a shame for everyone involved.
2. The Magic, Raptors, Rockets, and Thunder
Getting obliterated in your first game? That's a tough scene, especially for Toronto, who theoretically holds some postseason aspirations. The good news for them is that Siakam won't be out forever. The bad news for them is that I'm relatively convinced the at least 85% of G-League teams could drop 85 on the Wizards. This offense might be ugly.
3. The Suns
It's been a bit of a tough week for the Suns.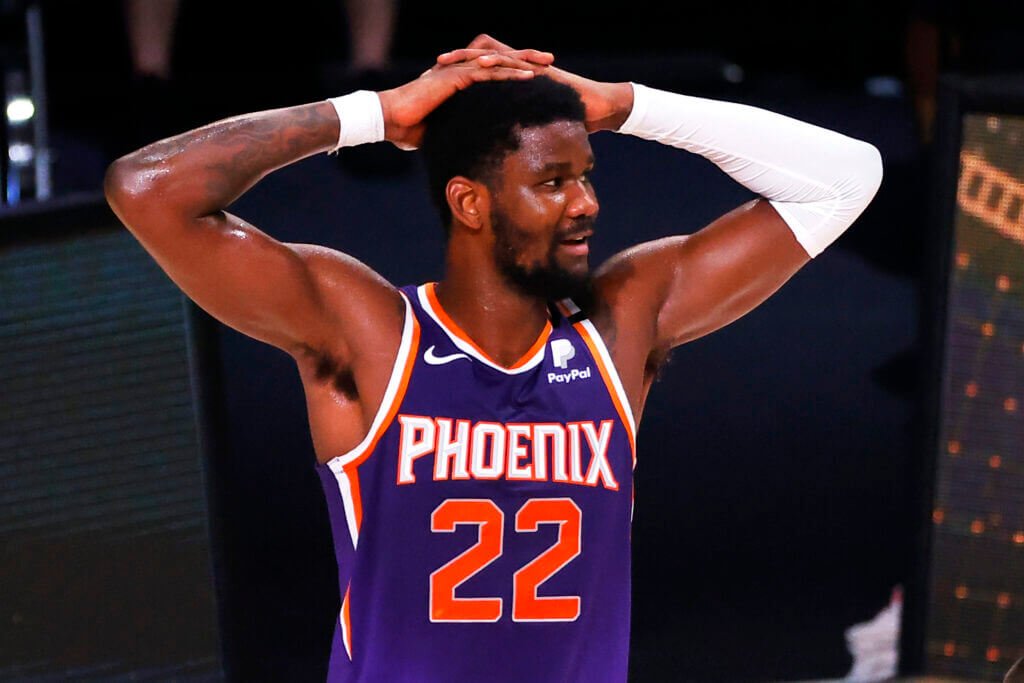 First, they inexplicably passed on offering a max contract to DeAndre Ayton. There's simply no reason for it other than being cheap. This is a number one pick who has been relatively solid through his first three seasons. He was fantastic last year, especially during a breakthrough postseason run. You simply have to pay him the max. That's how the league works now, and refusing to embrace that will leave your franchise in the dust. The Suns have a strong young core, but one of their two best players is 36. Another starter is 31. They can't afford to not have Ayton secured for the long-term, and yet that's where we sit. In reality, they still control his destiny via restricted free agency, but someone is going to offer him the max this summer. They're going to be paying him a ton of money if they keep him, and refusing to do it now, whether it's to avoid a home team bonus or not, is doing nothing but hurting the relationship with their big man. It's terrible.
A season-opening loss to a Nuggets team without their starting point guard won't help matters either. One loss is obviously rather inconsequential, but it's certainly not helping what could be a bit of a delicate situation. Phoenix has the right guys in that locker room to smooth this over, but I won't blame Ayton at all for being upset.
TODAY'S PLAYS
Bucks -1? Bucks -1
I don't feel great about either of the other two games, but I do like this under. Both teams were bottom nine in pace last year, and some opening night rust leads to a slightly lower score than we'd normally get. For reference, the Mavs and Hawks combined to average just over 225 points per game last year while allowing about 221.