Mike Bets #194
3 min read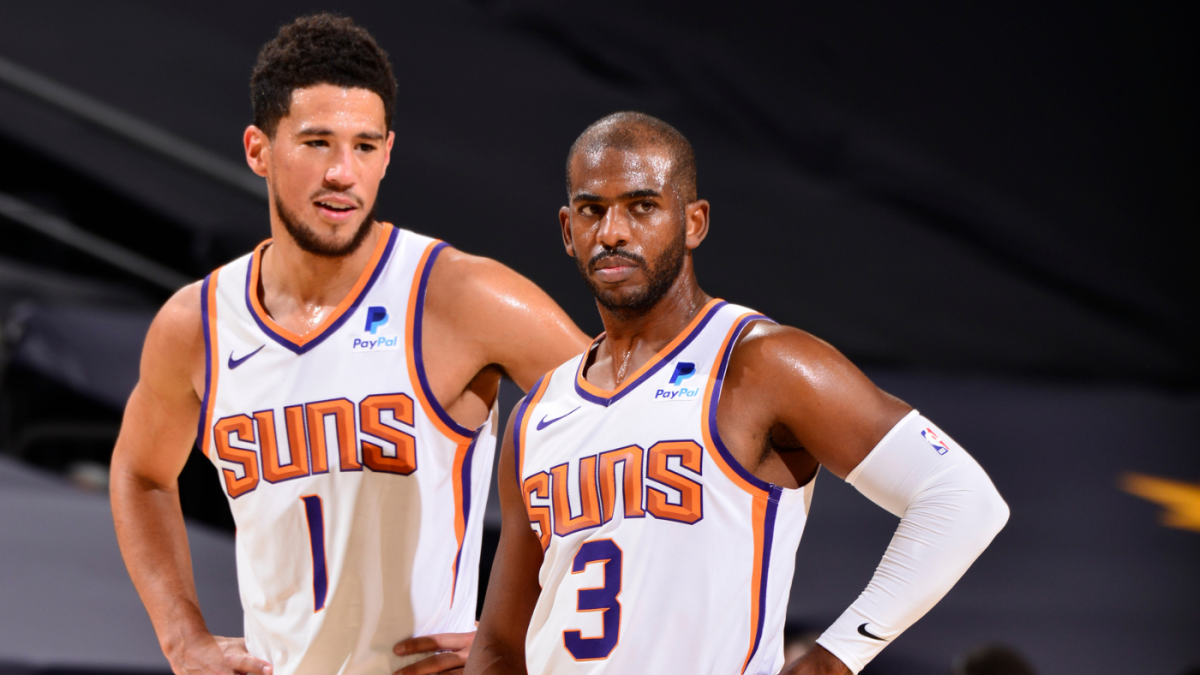 There wasn't a whole lot of action last night, and the first two games weren't close at all. The Mavs lost by 26 in Atlanta with no one scoring more than 18 points for the road team. Trae Young had 19 points and 14 assists, and Cam Reddish led all scorers with 20. Six Hawks scored in double figures to only four Mavs, and no one else scored more than 5 points for Dallas. Then the Bucks went into Miami without Jrue Holiday, Brook Lopez, Bobby Portis, Donte DiVincenzo, Rodney Hood, and Semi Ojeleye and got absolutely crushed from start to finish. It was undeniably ugly, and no one player on either team reached 30 minutes played. Jimmy Butler, Bam Adebayo, and Tyler Herro all topped 20 points for Miami. The third game was much better, with the Clippers coming back to push the Warriors to their limit. Steph's 45-point night was just a little too much in Golden State's two-point win.
Tonight, we return to a full slate. Brooklyn's trip to Philadelphia should be particularly interesting. The Sixers' ability to hang with a Nets team that will be fired up after starting the season with a blowout loss should be telling of their ceiling during Ben Simmons's extended absence. We'll also see the Suns and Lakers attempt to bounce back from their opening losses in a showdown in LA. Russell Westbrook will be under scrutiny after a poor first game. The Jazz taking a trip to Sacramento should be fun too. It could be a good early measuring stick game for a Kings team fighting to finally return to the playoffs. Likewise, Indiana's visit to Washington should give both teams a better picture of one of their main playoff rivals. In the six other games, the Knicks will try to go 2-0 in Orlando, the Hornets will try to go 2-0 in Cleveland, the Celtics will look to get in the win column in Boston against a Siakam-less Raptors team, the Thunder and Rockets go to war, the Zion-less Pelicans try to pick up a win in Chicago, and the Spurs visit Denver.
With that, we get to the important stuff today. It's Fun Friday. Let's take some time to have some fun before we get to the plays. We're going to draw a picture and see what happens. Our goal – be better artists by the summer than we are today.
Here's the real picture –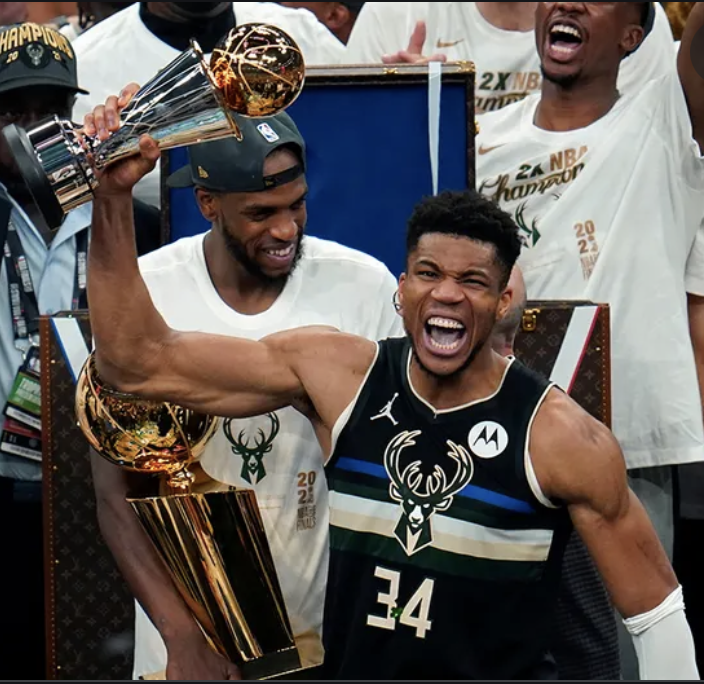 Here's my attempt –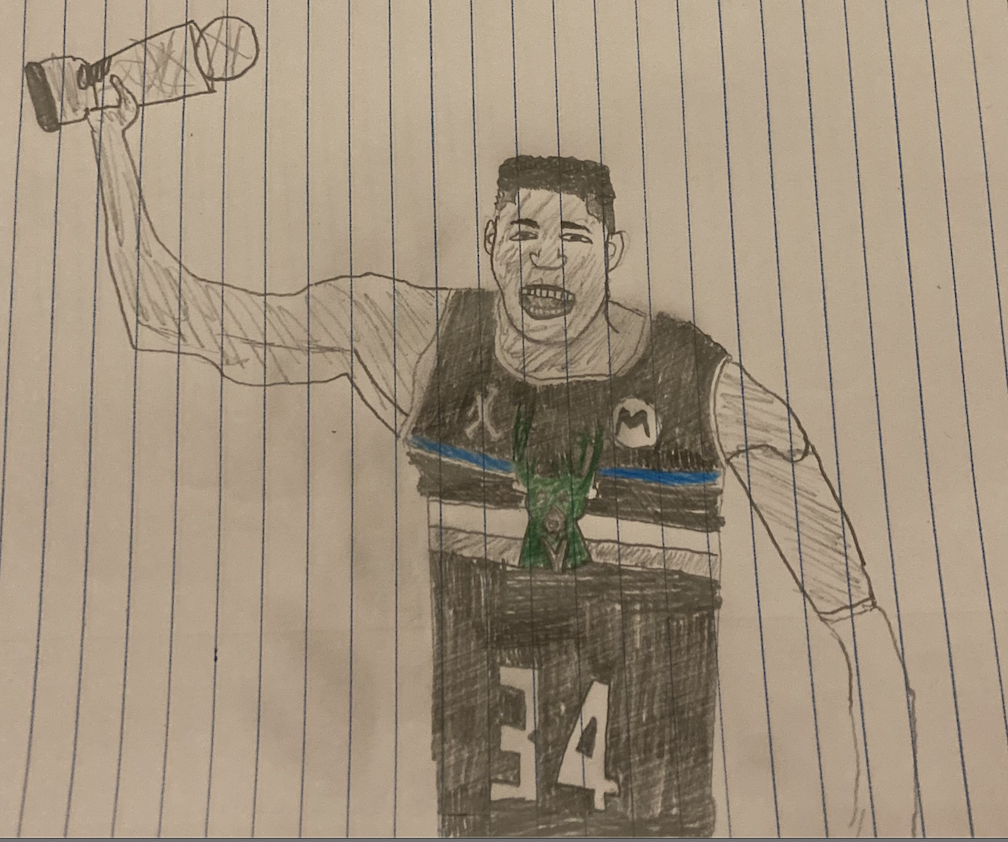 Now listen. Is this good? Not really. Does it look Giannis? The #34 helps. Is the left arm lacking? Absolutely. But, there were times in this half hour process when I thought lawyers might get involved if I tried to post this on the Internet and pass it as Giannis. It's not bad. And, most importantly, it was fun. Let's do it again next week.
If you want to get in on Fun Friday, send your own version of this picture to @MikeRegan09 on Twitter to be featured next week. Let's have some fun.
With that, let's get to why we're here.
TODAY'S PLAYS
NBA record: 5-2 ATS, 1-0 Underdog ML, 1-0 O/U
The Cavs could be alright this year, but it's going to take some time for everything to gel. The Hornets looked good in their opener. This is a low number. I'd take it.
The Sixers are dealing with a lot, and this time they won't be facing the dysfunctional Pelicans without their best player. Brooklyn will be fired up after getting blown out in Milwaukee, and they won't go 0-2.
Both teams "need" a win after losing their openers to other Western Conference contenders. I think the Suns are the better team, and the Staples Center didn't do a whole lot for the Lakers the other day. Phoenix steps up and wins this one.
I don't see these two combining for about 110 a piece. Rockets might be alright offensively, but I don't think the Thunder are. You won't face the Jazz every game, but 86 points is not a lot in a game that was over early. I like this under.