Mike Bets #196
3 min read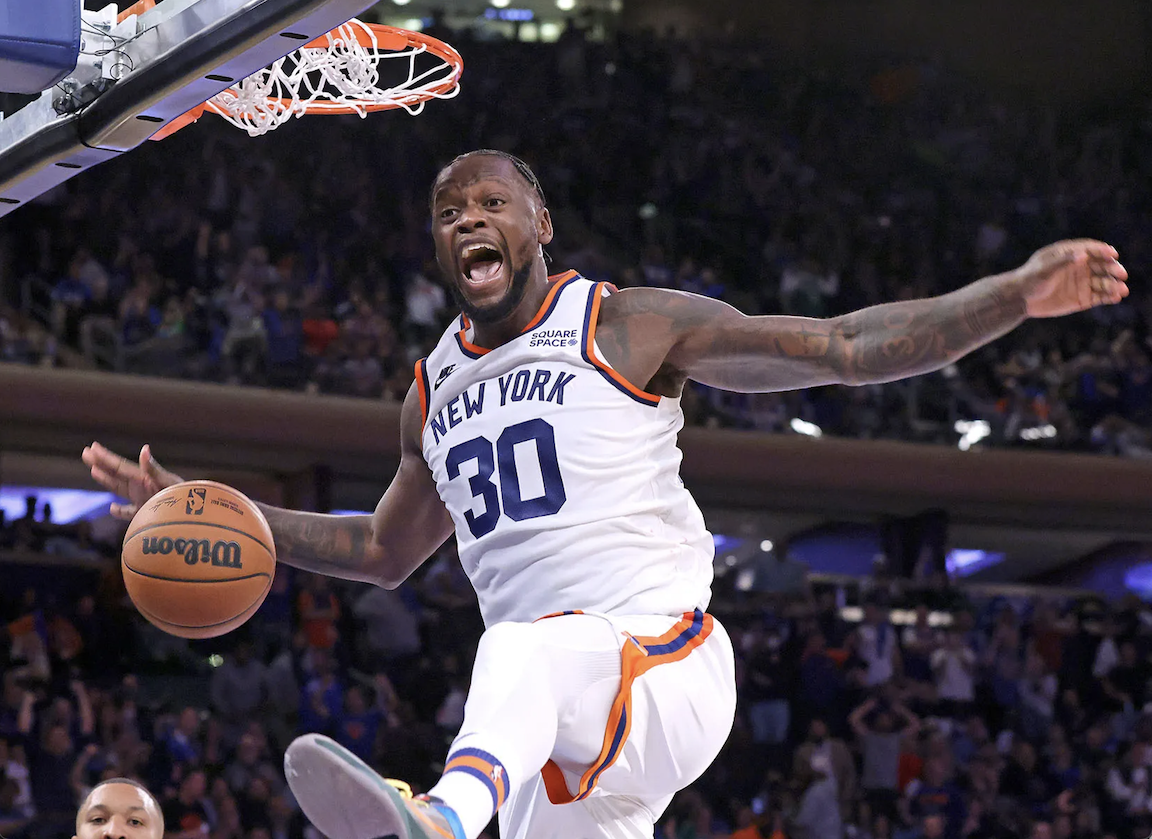 Happy Sunday. We had another good day yesterday, winning two of three. It was also another good day of basketball with eight games, including an overtime finish in Indiana and a number of single digit differences. Today, there are six more. First, some thoughts on yesterday –
That was a really nice win for the Cavs. They let one slip against the Hornets the other day, but they held off the Hawks this time to get to 1-2. Ricky Rubio has been really good, averaging 17 points and 9 assists per game. He was fantastic last night. Evan Mobley has looked great to start too.
It's just one game for Atlanta. Cam Reddish scoring 39 through two appearances is a very good sign.
The Heat's theoretical Game 1 championship is on hold after Game 2. They'll be happy to see Tyler Herro scoring 30 though; a bounce back season would be welcome.
Indiana finally gets their first win after two tough and close losses. Malcolm Brogdon's 14 rebounds last night stand out. Chris Duarte is averaging about 20 points and 5 boards per game through his first three NBA games, and his 45.8% three-point percentage is elite but not a crazy outlier. Very impressive.
Strong effort from the Mavs to pull one out in Toronto. Luka's stateliness continue to be absurd. Porzingis was better with 18 and 10, and Tim Hardaway Jr's scoring, a key factor for Dallas, was very much there with his 25 points.
The Pelicans are now 0-3, and a very bad 0-3 at that, despite some solid individual numbers, especially from Brandon Ingram. They get another chance in Minnesota tomorrow.
Timberwolves are off to a nice 2-0 start. Winning a game with both teams below 100 is a good sign for them, regardless of where the Pelicans are.
The Bulls are flying at 3-0. After a trip to Toronto, the schedule starts to pick up from this early run of injured teams. We'll see how Chicago's start continues to develop.
The Bucks bounced back in Jrue Holiday's return despite a number of continued absences. Pat Connaughton, starting at center for Brook Lopez, continued his hot start with 16 points. Khris Middleton was key with 28, and Giannis was Giannis with 21, 8, and 8.
The Spurs continue to be competitive. They played the Nuggets within 6 and had the Bucks within 4 before the fourth quarter. They're not going away with DeRozan gone. Keldon Johnson is averaging more than 20 points per game so far.
The Blazers picked up a really good bounce back win in crushing the Suns. CJ McCollum has been excellent, starting his season with 34 and 28 point performances. He doesn't want to be traded.
The Grizzlies have gotten off to a great 2-0 start. Ja looks incredible. Jaren Jackson hit a huge three to close a 20-point showing last night. Desmond Bane and De'Anthony Melton are both averaging at least 20 points per game. Watch out for Memphis.
A shoutout to Paul George as well. He dropped 41 last night after going for 29 in the opener. He's averaging 5 assists and picked up at least 10 boards in both games. Fantastic stuff from a player who's found his top form again.
With that, let's get to the important part.
TODAY'S PLAYS
NBA record: 9-3 ATS, 2-1 Underdog ML, 3-0 O/U
This is a ton of points. The Nets are good. They should be favored. But the Hornets have scored 123 in both of their games so far, and I don't see a Brooklyn team with an iffy defense blowing them out.
This total is low. The Magic can't score, but they also can't really defend, and both of their games have topped this total. It might be a sweat, but I like this to be topped.
Crushing the same team two times in a row with no games in-between is tough, but the Magic have been that bad so far. It's hard to not bet against them.
The Thunder are absolutely abysmal, and the Sixers will play angry after blowing a late lead against the Nets. This shouldn't be close.
Grizzlies getting 5 against the Lakers is appealing, but I'll stay away. They're on a back-to-back, and a veteran team backed into a bit of a corner could end up being dangerous.