Mike Bets #205
5 min read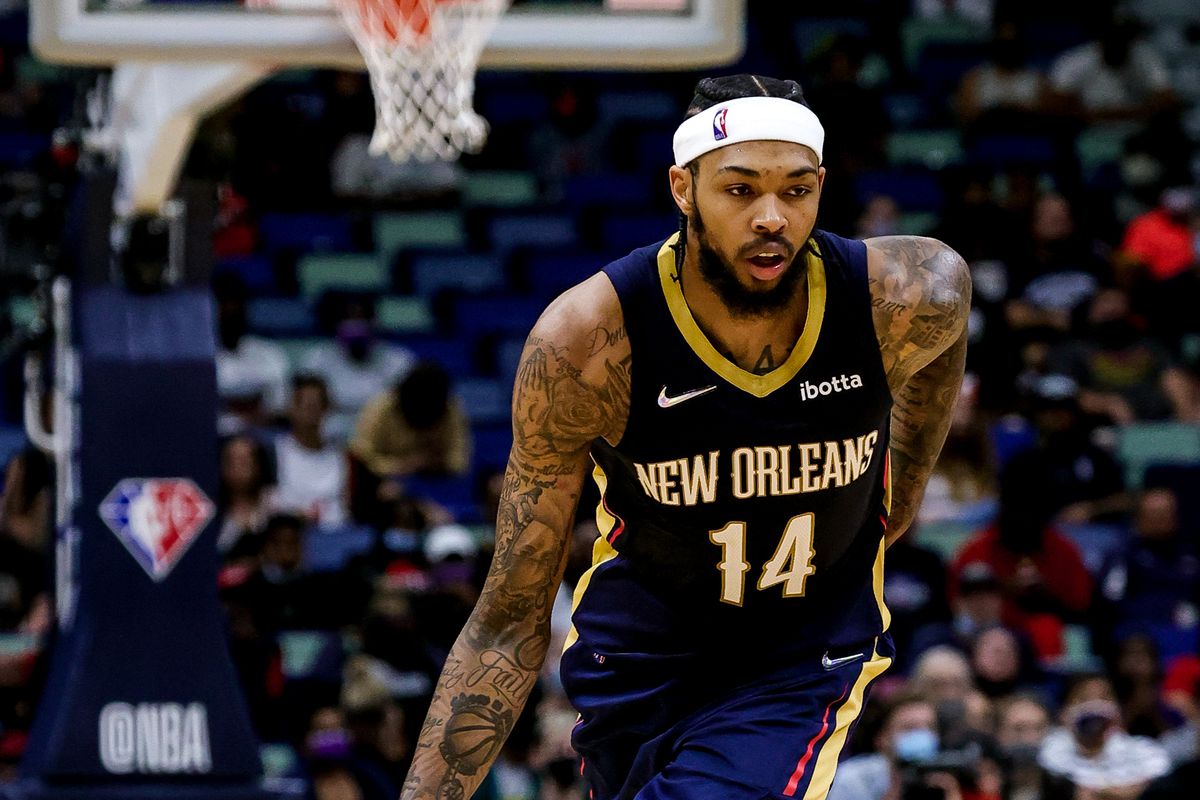 Happy Tuesday. We're now officially two weeks into the NBA season, and day fifteen includes a five-game slate tonight. Before we get to some plays, let's run through some quick thoughts on yesterday's games.
The Sixers keep playing some really good basketball. They beat the Blazers by 10 without Joel Embiid and Tobias Harris. They're 5-2. Georges Niang came up big with 21 off the bench. Andre Drummond was three assists away from a triple-double. Seth Curry had 23. It was hard to tell how the Sixers would handle being without Ben Simmons for an extended stretch. So far, so good.
Damian Lillard is shooting 23.1% from three after a 2-9 showing yesterday. He's had one good and one below-average shooting game in seven tries. The other five have been terrible. Here's the good news – his career-worst full season percentage is above 34%, so he's going to figure things out at some point. This is also the twenty-first seven game stretch of his career where he shot below 24% from beyond the arc. There was one where he went 7-48, which shakes out below 15%. This has happened before; it's just getting a lot of attention because it's happening at the start of the season. He should be fine.
Cleveland picked up a nice bounce back win over the Hornets. They're 4-4 despite getting almost nothing in the way of three-point efficiency. Collin Sexton is shooting 24%. Darius Garland is at 31%. Lauri Markkanen is hitting just 28% of his threes. Kevin Love isn't even at 21%. It's Cedi Osman and not much else from deep for the Cavs right now, and that's a good sign that their offense might be able to improve and help out an above-average defense. The Cavs should be in the play-in picture for a while if not all season long.
I talked about the Pacers being very unlucky so far the other day. They picked up a nice win against San Antonio yesterday to get to 2-6. They're expected record is now 4-4. Caris LeVert is back in the picture, and TJ Warren will eventually follow. With Malcolm Brogdon returning from a short absence tomorrow, Indiana will finally get him and LeVert back together. Don't sleep on the Pacers as a threat to knock someone out of a playoff spot if they can stay healthy. This is a solid team.
The Bulls ran all over the Celtics in a crazy fourth quarter that saw them turn a 14-point deficit with twelve minutes to go into a 14-point win. Credit must first go to Chicago. They look like a really good basketball team so far. Their defense has been far better than expected so far. DeMar DeRozan has been fantastic, averaging over 25 points per game. For the Celtics, they're off to a very underwhelming 2-5 start. They haven't been very good, and they haven't closed when they put themselves into the position to do so. These are problems that started to show up well before this year, and it's a tough ask for Ime Udoka to fix them in his first year. Marcus Smart was right last night when he said Jayson Tatum and Jaylen Brown need to pass more; they're as poor of a leading playmaking tandem as you'll find anywhere. When they have the ball so often, they need to improve at setting up plays for others. Smart and Dennis Schroder can only do so much in that regard. Keep an eye on Boston – they don't look like a playoff team right now and there are certainly some reputations on the line if that remains the case.
The Raptors grabbed a very impressive win in New York to move to 5-3. I didn't think they'd be very good; they've proved me wrong so far. Doing all of this without Pascal Siakam only makes it all the more impressive. OG Anunoby (36 points last night) and Fred VanVleet (17, 8, and 9) have really stepped up. Gary Trent Jr scored 26 yesterday, and he's providing a nice offensive punch too. Scottie Barnes has been very impressive as a scorer even without an appearance last night due to a thumb injury. Credit where it's due – Toronto has gotten off to a great start.
The Timberwolves should be ashamed of themselves for last night's loss. The Magic aren't a good basketball team, and they won the fourth quarter 43-19 to turn a two-possession deficit into a commanding win. This was classic TWolves, including D'Angelo Russell's early exit with an ankle sprain. If Minnesota wants to move towards a playoff spot, this kind of stuff can't happen often. A side note here – Cole Anthony now has four games this season where he's scored 24+ points and finished with at least 5 assists and 5 rebounds. That's tied with Giannis and LaMelo for the most in the league so far. He's off to a notable start down in Orlando.
The Clippers continue to not be able to score, but that was a very gritty win for them, even if it was at home against the Thunder. I'll say once again that Paul George has been fantastic.
TODAY'S PLAYS
NBA record: 24-13 ATS (5-4 Underdog ML), 7-4-1 O/U
The Clippers-Thunder under was never in danger last night and the Bulls won too. The Wizards didn't win or cover, and the Timberwolves didn't cover either. A bit of a negative day, but could be worse than 2-3. Let's get positive today.
This is an easy line. Heat are outscoring opponents by nearly 17 points per 100 possessions. Mavs, despite their 4-2 record, are getting outscored by nearly 5 points per 100 possessions. That's a massive shift. Take the Heat, who have been far, far better to start the year.
Pelicans started the year with two big losses, but their last four losses – to solid competition in the Knicks, TWolves, Kings, and Hawks – have only been by an average of 5 points. Throw in the fact that the Suns are 2-3 with no wins of more than 10 points, and it's hard to see them rolling in this one. Their defense hasn't been very good, and the Pelicans should score enough to stick around.
The Bucks are decimated, but they still have the best player in this game by about 4,000 country miles. Five of the Pistons six games have ended with a loss of 6 or more points. Milwaukee wins this one and covers.
These two combined for 211 points a few weeks ago. They're averaging a combined 220, but the Jazz's games have generally been lower than that with their defense. I like this under.
These two combined for 180 points just the other day. The Rockets are averaging just 101.5 points per game. I like this under too.