Mike Bets #207
4 min read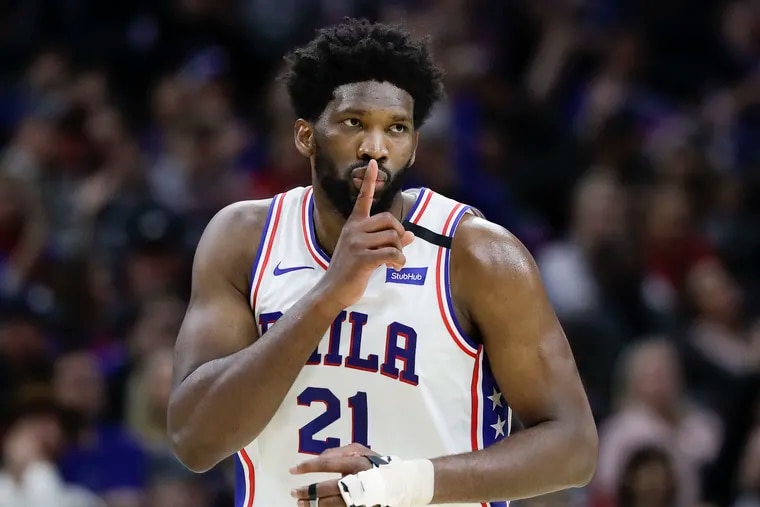 Happy Thursday. After eleven games last night, we're back to five tonight. Jazz-Hawks will be interesting, and the Heat will look to keep their red-hot start going at the expense of the Celtics. The Pistons will try to find any spark of momentum they can when the Sixers roll into town, and, on the West Coast, the Suns and Lakers will look to stave off potential upset attempts from the Rockets and Thunder, respectively. Before we try to find some plays, let's run through some thoughts on last night's action. We'll skip Tough Scene Thursday for this week. Places to be. Things to do. Maybe the tough scene is for me.
Beating the Magic isn't inherently impressive, especially when you trailed by a bucket at half, but that 31-10 third quarter might be just what the Celtics need to get things back on track. It was, at the least, a necessary show of resolve after a rough week with a massive blown lead and an emotional team meeting. Tonight's game against Miami will be a good test.
That was a nice win for the Pacers against the Knicks. They're working their way back into things after an unlucky 1-6 start. Malcolm Brogdon and Caris LeVert went for 38 points and 12 assists in their first game back together, which is good to see. Myles Turner is averaging 22.5 and 10.5 in two November games. TJ Warren is out of a boot and will hopefully be back later this month or early on in December. Things are going in the right direction for the Pacers, even if Turner is probably about a 15 and 8 guy best-case over a full season (he's right around those numbers right now).
Don't look now, but the Raptors are 6-3 with Pascal Siakam set to debut in about a week or two. They've been really good with an above-average offense and a borderline top-five defense. OG Anunoby, Fred VanVleet, and Gary Trent Jr have all been great, and they've been carrying the load these last few games with Scottie Barnes – who's been off to one heck of an offensive start himself – out. Toronto is poised to prove a lot of people – myself included – very wrong.
I'll give another shoutout to the Cavs, who have just been very solid so far. For a franchise like Cleveland, that's an incredibly welcome sign. They haven't won more than 35 games without LeBron since 1998. This looks like a team that might be able to end that streak. Might is the key word in a long season, but there's been a lot of good for the Cavs so far. Jarrett Allen, Collin Sexton, and Darius Garland all stepped up last night.
The Blazers are now 0-4 on the road. This was their first single digit loss, which is a good sign I guess. But they won't be able to get away with being this bad away from home down the stretch run. Something needs to change.
The Sixers have been wildly impressive. DeMar DeRozan and Zach LaVine combined for 64 last night, and they lost to a Sixers team without Tobias Harris, Danny Green, and, obviously, Ben Simmons. Georges Niang has stepped up two games in a row. Seth Curry has been insanely efficient. Last night's win put Philly in a tie for second in the East eight games in. Not bad for a team without their second best player.
The Nets are finding their groove. They've scored 112.3 points per 100 possessions these last three games (all wins), good for fourth in the league during that span. Like I said last week, Brooklyn will be fine.
Until further notice, I'm out on the Timberwolves, who have dropped three straight home games to fall to 3-4. It's just not acceptable to lose at home by double digits to the Magic and the Clippers, who have one double digit win between them in their fourteen other games. This is the same old Timberwolves.
It's hard to win without Zion Williamson and even harder to win without both him and Brandon Ingram, but 1-8 is a brutal spot to be in for New Orleans. They're 3.5 games out of the eight seed already. Not great.
TODAY'S PLAYS
NBA record: 28-16 ATS (5-6 Underdog ML), 7-6-1 O/U
The Bulls and Knicks fell behind early and never quite fought their way back, but the Cavs covered relatively easily and the Grizzlies held on late to give us a 2-2 day. Let's get in the green tonight.
Against teams other than the Orlando Magic, the Pistons are 0-6 with losses of 6, 8, 15, 18, 26, and 28. This is not a good team. Even with the Sixers coming off a back-to-back and without Simmon, Harris, and likely Green, they're the play here.
The Jazz are 6-1 and ranked 2nd in SRS. The Hawks are 4-4, ranked 19th in SRS, and played last night. Take the Jazz with such a small line.
We have two top ten teams by points per game here, combining to score 226 points per game. I like the over.
The Rockets are due for a quieter game after exploding against the Lakers, and these two are averaging just 209 points per game combined. I like the under.