Mike Bets #212
4 min read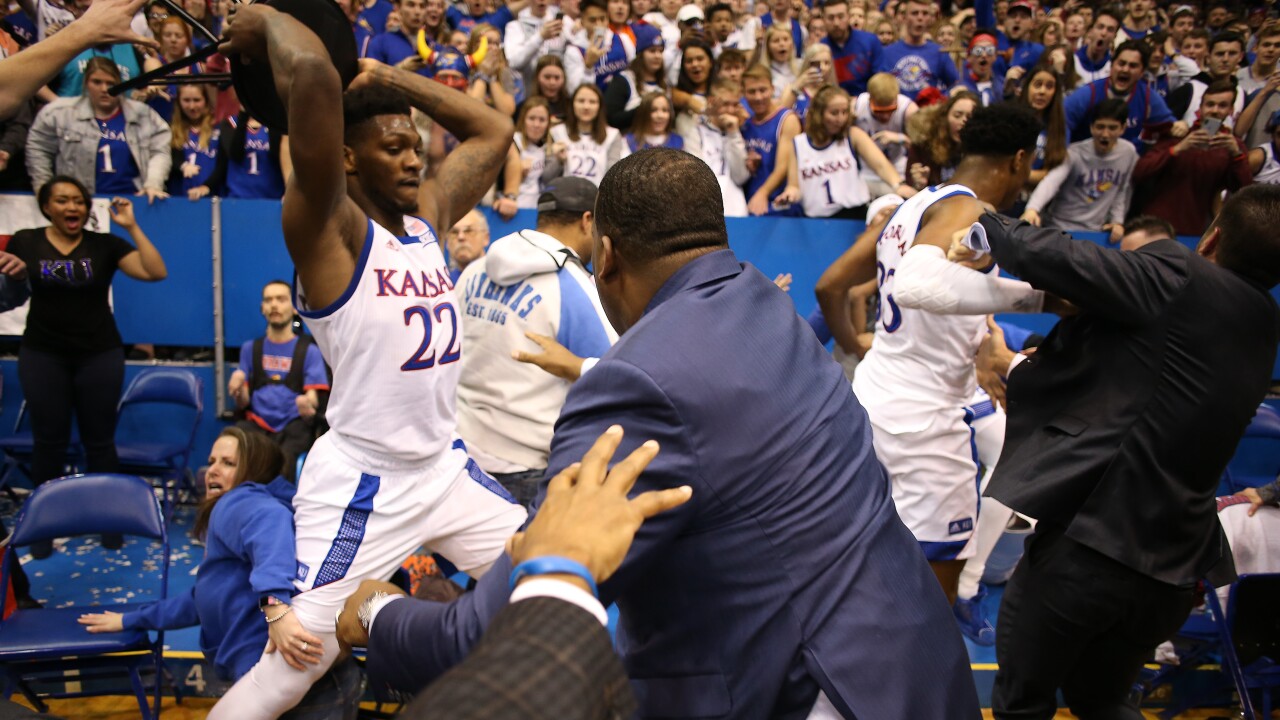 Happy Tuesday. It's that special time of year. College basketball is back. We get Duke-Kentucky and Kansas-MSU tonight, which is cool to see on day one no matter what people will tell you about their current championship credentials not being deserving of their guaranteed spot in the Champions Classic. There are also three NBA games, and they should all be interesting (Bucks-Sixers, Hawks-Jazz, Clippers-Blazers). Before we get to tonight's plays, let's run through some thoughts on last night's action.
The Sixers are without their three best players right now, so beating them shouldn't feel like an accomplishment. And yet they've been plugging away despite the absences, which makes yesterday's Knicks win something to feel good about it. New York continues to be solid to start the season, and any doubts about Julius Randle's ability to turn in another All-Star level season should be diminishing. He's averaging over 22, 11, and 5 while shooting 36% from three so far. He picked up where he left off last regular season (we won't talk about the playoffs).
The Timberwolves are 3-6 after blowing a lead that stood at 11 heading into the third quarter. Losing in Memphis isn't the end of the world, especially when Ja, Jaren Jackson, De'Anthony Melton, and Brandon Clarke are all on their games like they were last night. But Minnesota really can't afford to lose games where they have a late lead and get more than 80 combined points from their Big 3. That was a bad loss.
Good job by the Bulls to dominate the fourth and pull away from the Nets. As a good team, you're supposed to win home games against visitors playing the second game of a back-to-back. The Bulls did that yesterday. Chicago looks really good. Brooklyn was once again too dependent on KD, who scored 24 more points than the next highest scorer. Harden's 14 were a full 10 points below the difference between him and Durant.
Admirable effort from the Kings to make the Suns sweat late. Sacramento has shown some spirit this year, but that's not exactly new. There have been stretches where they look good and competitive for a few years now, and they still always end up a little bit below where they need to be. Will this year be any different? The 5-6 start suggests that it might not.
The Heat have now been blown out twice in three games after their 6-1 start. They did beat the Jazz in between the two losses, so I wouldn't be sprinting towards the alarm. But it is something to keep an eye on.
Nikola Jokic is likely headed towards a brief suspension. The Morrises are infamous antagonists, and there's no doubt Markieff landed a solid elbow on Jokic right before the shove. But you simply can't have people decking each other in the back on an NBA court. He'll probably spend a game or two on the bench. In a just world, Morris gets a small fine too, but we'll see.
The Warriors look really dangerous. They smashed the Hawks behind a 41-20 third quarter yesterday, which is a scary sign for anyone that remembers the dominant third quarters of a few years ago. Steph had an insane 50, 10, and 7 game, and the rest of the team is doing everything they need to do to win. Golden State's defense has been the best in the league, which is a notable shift after the last few years. Right now, it looks like Klay might end up being a potential supplement to an elite team rather than the piece needed to potentially turn this team into an elite one. We are just ten games in though.
Solid win for the Lakers as they held off the Hornets. AD was really good, and Melo poured in points once again. One crazy stat – Anthony is shooting about 64% on roughly 60 three-point attempts in the Staples Center. That's the second eight game span of home games ever with 55+ attempts and a 3PT% above 64% (2016 Lowry). Away from home, he's 1-16. That will be another thing to watch.
The Hornets are now in a five-game tailspin despite getting decent numbers from a variety of players. They need to fix their defensive issues before they fall too far behind.
TODAY'S PLAYS
NBA record: 38-25 ATS (5-8 Underdog ML), 9-8-1 O/U
3-1 on spreads yesterday with an over hit too. Good day. Let's keep it going.
The Sixers are decimated and playing their second game in as many days. The Bucks need a win after letting two slip. Milwaukee is decimated too, but they should have enough to cover here.
There's a lot pointing to Utah here. They won in Atlanta by 18 a few games ago. The Hawks are coming off a 14-point loss last night. The Jazz will be raring to go after losing to the Heat and letting one slip against the Magic. I like Utah a lot.
The Blazers are 0-4 and ugly on the road. Until that changes, we're riding their opponent in road games, especially when that happens to be a Clippers team playing good basketball.
CBB record: 0-0 ATS (0-0 Underdog ML)
We're going to start slow here. There are so many games today, and it's hard to say what we have with various teams right now. I'll take a few that stick out to me, and we'll see how it goes.
Ohio State -16.5 v. Akron
Georgia Tech -9.5 v. Miami Ohio
Dixie State +40 v. Gonzaga
Coppin State +31 v. Loyola Chicago