Mike Bets #222
6 min read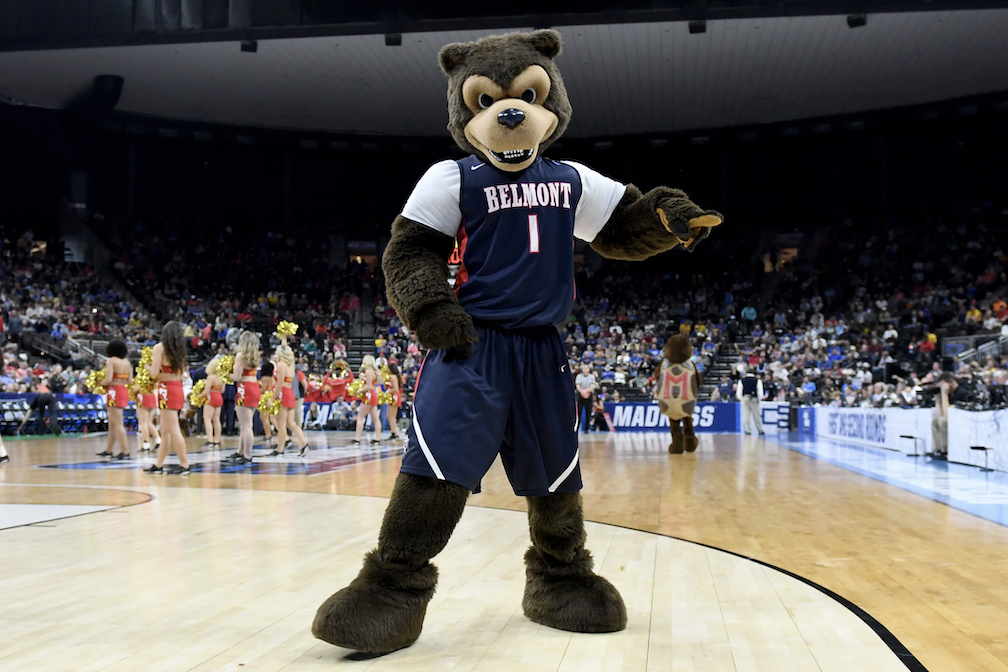 Happy Monday. Let's get back to it after a few days off. We'll do our weekly power rankings and then get to some plays for tonight.
NBA Power Rankings
1. Warriors (1)
Golden State went 4-0 last week, including a blowout win in Brooklyn. With news that Klay Thompson is starting to practice and expected back within the next 5-6 weeks, the Warriors appear ready for a return to the league's top stage.
2. Suns (8)
Phoenix just keeps winning. Last night's destruction in Denver makes it twelve in a row. The defense is third in the league after a tough start. The Suns are back to where they left off last year.
3. Nets (2)
Brooklyn didn't have the most impressive week with the loss to the Warriors and a terrible first half against the Magic, but they're still 12-5 and sitting at the top of the East. James Harden has scored 24+ in four of his last five games.
4. Heat (3)
Miami split a home-and-away series with the Wizards to finish the week 3-1. They've responded to a tough stretch that saw them lose four of five with a reversal – four wins in their last five games. It's still not clear whether this will end up being a good team or a legitimate contender, but it's hard to complain with how they've started the season.
5. Jazz (4)
The Jazz won three in a row this week to end a brief slide. They've been elite on both sides of the court, but regular season performance isn't the question in Utah. Can they get it done in the spring and summer?
6. Bucks (7)
The Bucks are now 5-0 when Giannis, Middleton, and Holiday all play, and they're just three games off the Eastern Conference lead despite all of their injury issues. With Brook Lopez and Donte DiVincenzo gradually getting closer to their respective returns and home games against the Magic and Pistons kicking off this week, Milwaukee is in a good spot.
7. Bulls (10)
The Bulls firmly belong in the discussion of the league's best teams right now. They closed off another good week with a win against the Knicks yesterday, and they're tied with the Nets atop the East. DeMar DeRozan is playing star-level basketball. Zach LaVine has been great as well. Like Miami, the ceiling is unclear here, but Chicago deserves their flowers for their start.
8. Wizards (9)
Washington is right behind Chicago and Brooklyn, and it's due to a defense that has been lifting an uncharacteristically average offense. Thomas Bryant and Rui Hachimura still haven't played a game. About a fifth of the way through the season, Washington is well-positioned to find themselves back in the playoffs.
9. Clippers (12)
The recent 2-3 stretch shouldn't distract from the fact that Clips are 8-3 in their last eleven. Paul George is playing like an MVP, Reggie Jackson has been a key second option offensively, and the elite defense is keeping a bottom ten defense afloat. Don't count the Clippers out as long as Kawhi's return is on the table.
10. Nuggets (6)
The Nuggets will stay here for now because of their potential and their ability to put together wins earlier in the season, but they're on the precipice of a big fall. Jamal Murray is progressing but still not all that close to a return. Michael Porter Jr is dealing with nerve issues in his back that might end his season. Nikola Jokic has a wrist injury of his own. Denver has lost four in a row and faces a daunting stretch over the next week – @Portland, Milwaukee, @Miami.
11. Sixers (5)
12. Mavs (14)
13. Trail Blazers (16)
14. Hornets (20)
15. Cavs (11)
16. Knicks (13)
17. Lakers (17)
18. Grizzlies (19)
19. Hawks (18)
20. Celtics (21)
21. Raptors (16)
22. Timberwolves (24)
23. Pacers (22)
24. Kings (23)
25. Thunder (27)
26. Spurs (25)
27. Pelicans (26)
28. Pistons (28)
29. Magic (29)
30. Rockets (30)
And now a college top 10. Again, we'll turn this into a top 25 at some point, but that won't be particularly useful or accurate to start the year –
1. Gonzaga (1)
The Zags have rolled over everyone early, including a dominant win over Texas. With UCLA, Duke, and Alabama on the docket within the next two weeks, we'll have plenty of opportunities to see this team tested.
2. Kansas (3)
The Jayhawks have only played three games so far, but they're set for a potential game against Alabama in a Feast Week tourney. We should learn more about them there.
3. UCLA (4)
UCLA knocked off Villanova ten days ago. Tomorrow, we find out if they're ready to hang with Gonzaga. A win would shake things up at the top.
4. Memphis (5)
Memphis has been very impressive early. They dispatched decent teams in St Louis and Western Kentucky this past week, and they'll play Virginia Tech and ISU/Xavier this week.
5. Duke (6)
Duke is 5-0 and hasn't been pushed since their opening win over Kentucky. Gonzaga and Ohio State await over the next eight days.
6. Purdue (9)
Purdue put on a stamp on an impressive start to the season by passing their first real test in a win over Villanova. They're now 5-0 after also topping UNC this week, and they're the clear Big Ten favorites with Michigan scuffling out of the gates.
7. Baylor (8)
The Bears beat Stanford by 38 to move to 4-0 on the year. A tough Battle 4 Atlantis field awaits this week. We'll learn more about where Baylor stands.
8. Kentucky (NR)
Kentucky hasn't been tested since their opening loss to Duke, and that won't change for a while. Their next four games – Albany, North Florida, Central Michigan, and Southern U.
9. Villanova (7)
Losing to two of the better teams in the country in close games isn't exactly a death knoll, but those losses will likely sting when Selection Sunday comes around. Villanova likely won't be tested until a week into December, when they take on Syracuse and Baylor before kicking off Big East play.
10. Texas (NR)
Texas, Alabama, Houston, and potentially a few others are knocking on the door here. I'll give the slight edge to the Longhorns. They've been the most dominant against bad teams so far.
Falling off –
Michigan
The Wolverines need a variety of things to come together for their talent to translate into results. The playmaking isn't there yet with two combo guards manning the backcourt. The wing play has been iffy at best. Both Caleb Houstan and Brandon Johns need to be more assertive offensively. Eli Brooks and Hunter Dickinson aren't capable of carrying an offense almost entirely by themselves. The defense looked slow and uninterested against Arizona last night. Juwan Howard and Co. have a coaching job in front of them.
Illinois
Illinois wasn't particularly impressive against Marquette the other day, but the loss won't be all that significant, especially with Kofi Cockburn's absence. He'll be back for Cincinnati tonight, and the Illini will have the chance to make a statement.
TODAY'S PLAYS
NBA record: 53-45 ATS (10-16 Underdog ML), 10-12-1 O/U, 0-1 parlay
We went 2-1 Friday night. Let's build on that.
The Thunder have just four losses all year of more than 13 points, and two of those came in their first two games. They really haven't been the kind of team that deserves this type of line, especially against a middling Hawks team. Atlanta has won four in a row in impressive fashion, but this is a lot of points.
The Rockets haven't won in exactly one month, and they're routinely getting blown out. They're the team to bet against right now.
The Bulls did just play yesterday, but this is a really small line for them at home against a decent but still relatively hard-capped Pacers team. Take the Bulls.
Only Mikal Bridges played more than 28 minutes last night with the Suns rolling in Denver. They should be good to go against an underwhelming Spurs team tonight.
CBB record: 29-39-1 ATS (1-6 Underdog ML)
1-0 Friday night. Let's build on that too.