Mike Bets #235
6 min read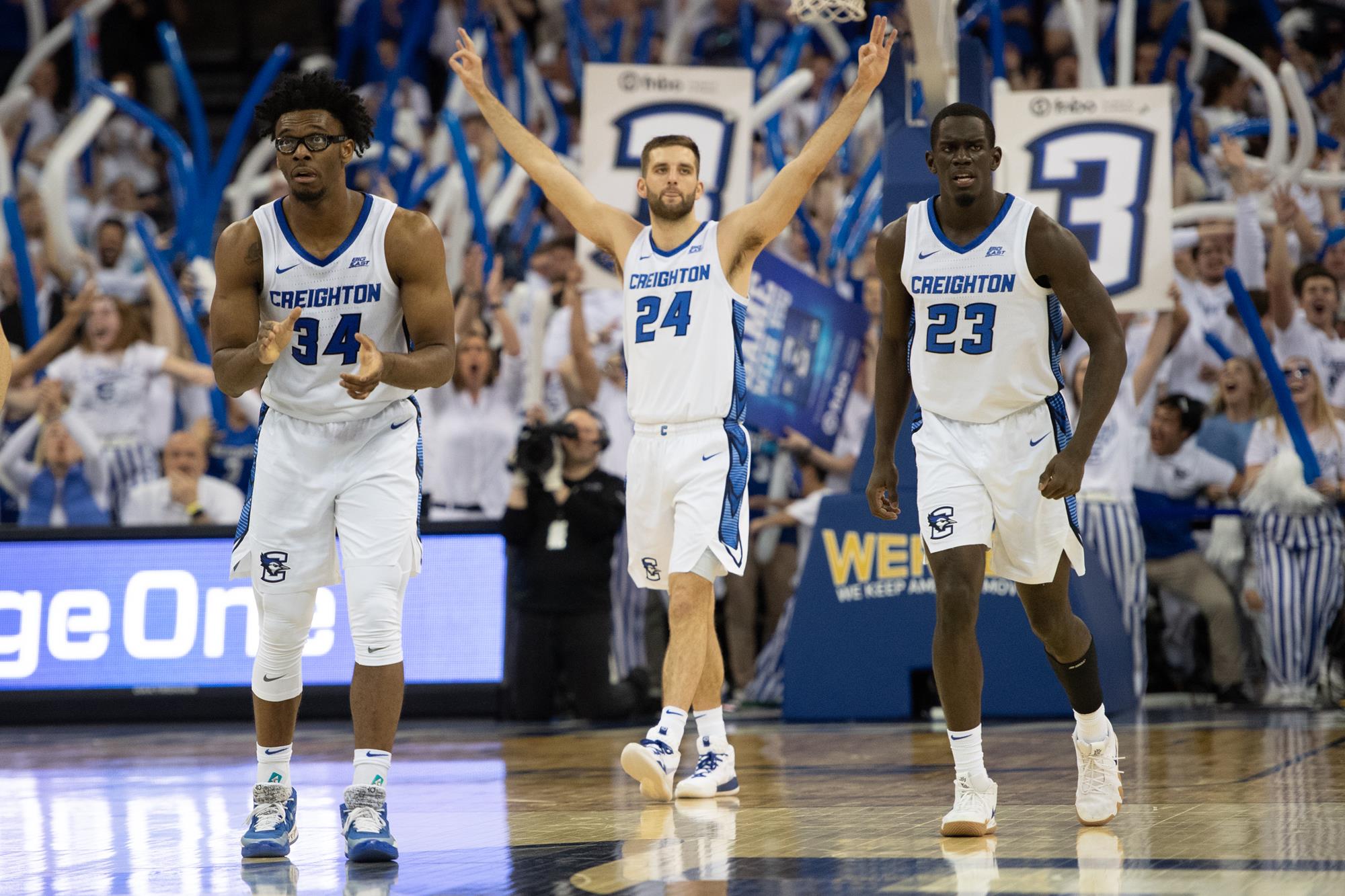 Happy Saturday. We had ten NBA games for the first time in a long time yesterday to make up a for very quiet day of college hoops ahead of a big Saturday today. Let's recap what happened in those games before trying to find a winner or two for tonight.
NBA
The Celtics rode a 10-10-11 Robert Williams triple-double and matching 24-point outings from Jaylen Brown and Marcus Smart to a nice win over the Suns. They won the first half 67-41, and this sets Boston up at 17-19 with a relatively favorable stretch of their schedule coming up. Their next six games come against teams 10th or worse in either conference – though playing the Spurs, Knicks (twice), and Pacers (twice) won't make it a cakewalk. These are still games the Cs should do well in if they have any hopes for pushing up the East standings. Sitting at 21-21 in twelve days sounds like a good goal to me.
The Bulls beat the Pacers in a game that ended like this –
DeRozan is having a career year at 32, combining the scoring volume of his peak Toronto days with the efficiency and playmaking strides he made with the Spurs. He's even taking a little more than two threes a game and making them at a better clip than ever before. MVP might not be a realistic outcome with LaVine's numbers and the existence of Giannis, Steph, KD, and Jokic, but DeRozan is a no-doubt All-Star and, so far, one of the top names on the list fighting for the spot alongside those four on the All-NBA First Team.
For Indiana, it's another brutal loss in a season full of them. They're 1-9 in games that end with a margin of 3 points or less. That'll explain why their expected record is 18-18 while their real record is 14-22.
The Mavs rolled in Sacramento to get revenge for their loss the other day. That helps them keep pace with the 7 seed Lakers, half a game back of the 6 seed Clippers and one game back of the 5 seed Nuggets. Like I said the other day, Dallas isn't they where they want to be – they've fallen off dramatically offensively and have been swinging around the middle of the league in the overall team metrics. The step after two years of progress hasn't come yet. Winning games like this more consistently would help.
Jimmy Butler dropped 37 to lead the Heat past the Rockets in a result that should surprise no one. Our updated Jalen Green tracker: Houston is 2-19 when the #2 pick plays.
The Raptors flipped the game on the Clippers in the fourth, taking the quarter 34-21 to win the game by eight despite Reggie Jackson's return for LA. Pascal Siakam had one of the lines of the day with 25 points, 7 assists, and 19 rebounds, and Fred VanVleet and OG Anunoby combined for 57. The other nine Raptors scored just 34 points, but that was enough. Both of these teams are fighting for position in the middle of their respective conferences, and they're both doing it without Kawhi Leonard. The advantage goes to the Clips there though – Kawhi might actually play for them later this season.
The Hawks used a 40-22 third quarter to slip by a Cavs team starting Kevin Pangos, who hasn't exactly impressed as a 28 year-old rookie this year. Kevin Love dropped 35, but it was ultimately Trae (35 and 11 assists) and Clint Capela (18 and 23 rebounds) pushing the Hawks to a win. Atlanta has now lost nine of thirteen instead of nine of twelve, so props to them there. Doing well on their upcoming West Coast road trip against less-than-imposing opponents (Blazers, Kings, Clippers without George, Lakers) would be nice. For the Cavs, they've dropped 4 games back of the top four after making a push for it over the last few weeks. It's hard to blame them with their top three guards out, but it is a sign of the difficulties that lie ahead. Darius Garland and Rajon Rondo need to get out there soon, and there will be little margin for error for them when they do. On the bright side, Cleveland is playing with house money after their great and unexpected start, but that doesn't mean falling out of their hard-earned top six positioning wouldn't be really disappointing.
The Thunder rolled past the Knicks to keep the problems going in New York. RJ Barrett (26) was the only player to score more than 11 for a team missing some key pieces, but that always goes both ways these days. Scoring 80 points is brutal regardless of who you're throwing out there. Tomorrow is the start of a crucial stretch for New York; six of their next eight come against teams between the 7 and 12 seed in the East. Will they swim, tread water, or start to sink?
Ja Morant dropped 30 as the Grizzlies kept things rolling with a win over the Spurs. Memphis is now 23-14 and four games clear of the 5 seed. They're 14-4 in their last eighteen. That's a great run. After two consecutive play-in appearances accelerated their rebuild, the Grizzlies' push to improve further this year seemed to fall under the radar a little bit in a West full of teaming aiming to contend. That shouldn't be the case anymore. This is a good, well-balanced basketball team.
The Jazz rolled in the fourth to outlast the Timberwolves at home. It was a strong effort from Minnesota with both KAT and D'Angelo Russell out. Donovan Mitchell's 39 was too much to overcome, but there's not a whole lot to feel bad about here for the T-Wolves. They're 12-10 in their last twenty-two and have stabilized in the middle of the play-in chase. Now the job is staying there.
The Lakers obliterated the Blazers. LeBron went for 43 points and 14 rebounds to make sure this one ended the right way, and LA will stick in that 7 seed with very little space between them and the top 5. Also of note – Russ posted his fourth consecutive triple-double, which is somehow just his seventh-longest streak ever. He holds the all-time record with 11 straight triple-doubles, and this is now thirteen individual streaks of at least four in a row, well clear of Oscar Robertson's former record of seven. Only Wilt (four) and Magic (two) also have multiple, and MJ, Harden, Maurice Stokes, and Elfrid Payton are the only other players with even one streak of four or more consecutive triple-doubles. Giannis, Jimmy, LeBron, Jokic, Draymond, and a number of others have fallen a game short.
For the Blazers, this was the thirteenth loss in fifteen tries on the road. They've been absolutely abysmal outside of Portland. Their mediocrity at home isn't helping either, and it has them sitting at 13-22 overall, good for a three-way tie for the West's 12 seed. There's still just a game and a half between them and the top ten, but they've been trending down fast with four straight losses and defeats in fourteen of seventeen overall. This has been a brutal year for a team that, realistically or not, had aspirations of making noise in the playoffs. They're a bottom five team in the league right now. Dame's regression has been astounding – and rather ironic after he wrongfully made the NBA 75 team. Pinning all of this on Chauncey Billups would be wildly unfair, but Terry Stotts is smiling somewhere.
NCAAM
Kentucky rolled past High Point in the only game of clear national significance yesterday. Today is a different story with about fifty games on the docket, including a huge top-ten matchup between 12-0 teams in Baylor and Iowa State.
TODAY'S PLAYS
NBA record: 68-65-2 ATS (11-19 Underdog ML), 10-12-1 O/U, 0-1 parlay
I don't love the NBA board today, so we'll wait until tomorrow here.
CBB record: 52-78-2 ATS (2-10 Underdog ML)