Mike Bets #236
8 min read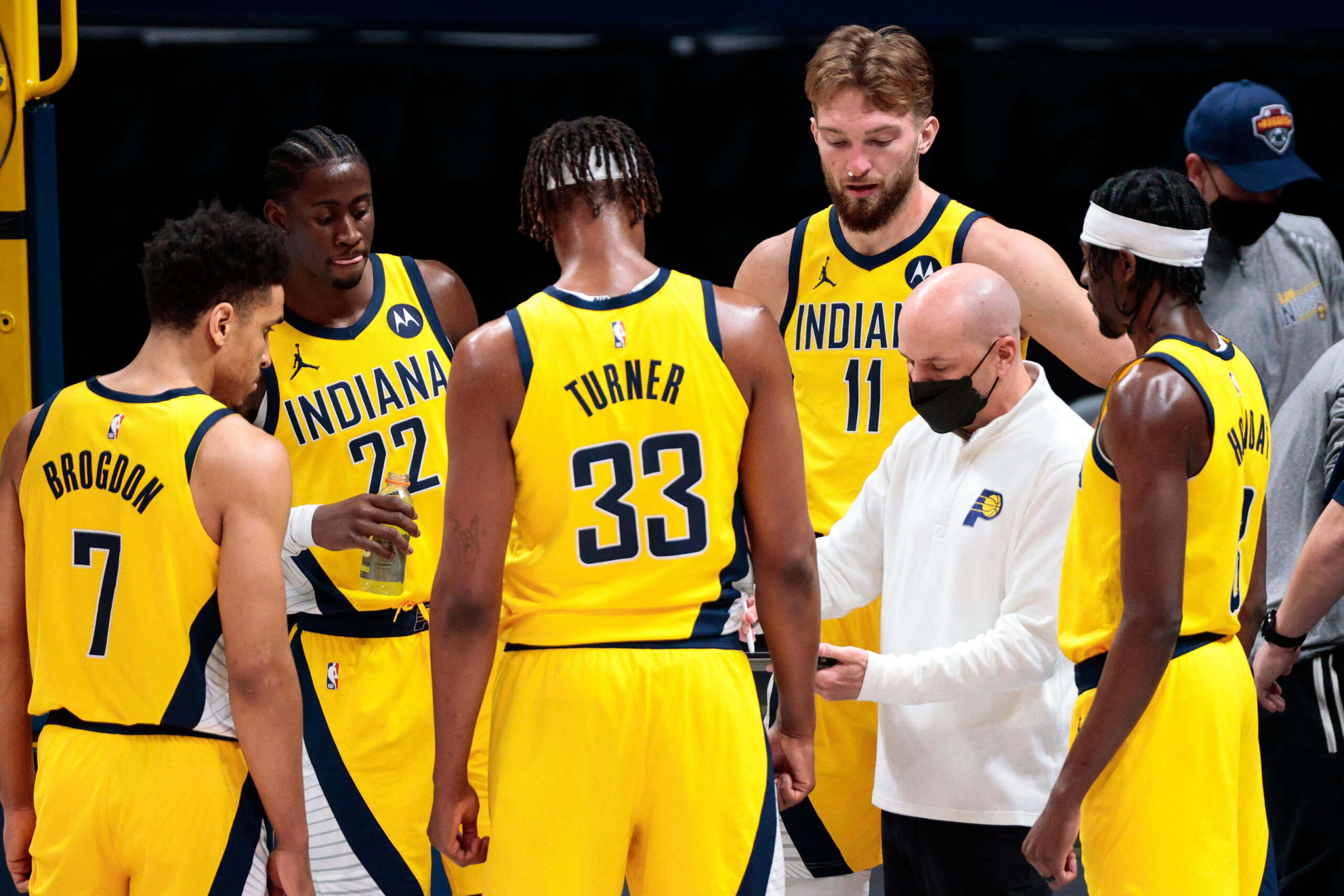 Happy Sunday. 3-3 CBB day yesterday. We'll ride again today. But first, we'll recap yesterday. There were six NBA games and a lot of college basketball games. Let's run through the results.
NBA
Giannis dropped 35 points, 10 assists, and 16 boards as the Bucks gradually pulled away from the Pelicans in Milwaukee. The win helps them keep pace one game back of the East-leading Bulls, and they're tied with the Nets for that second spot. Milwaukee played without Khris Middleton and Donte DiVincenzo (and still Brook Lopez) while the Pelicans went without Brandon Ingram and Jonas Valanciunas (and still Zion Williamson). There weren't a whole lot of surprises in this one as the Pels fell to 1-8 with Ingram out of the lineup after picking up their first win in that scenario against a beat-up Cavs team the other day.
DeMar DeRozan made history in Washington, becoming the first player to ever sink two buzzer-beating game winners in as many days –
DeRozan has helped the Bulls turn two tight games with East play-in contenders into miraculous wins, and it has them at the top of the East for at least another day. With the Magic coming to town tomorrow, it'll probably last a little longer than that. It's been far from a one-man show too – DeRozan's 28-point, 5.5-assist, and 6-rebound averages these last two games have been joined by impressive performances from Zach LaVine (26 points per game), Coby White (22 points per game), and Nikola Vucevic (18 points and 14 boards per game). Even with Lonzo and Alex Caruso out the Bulls are getting it done. It has been and will continue to be a fun year in Chicago.
This also happened in Detroit –
That snapped a four-game losing streak for the 6-28 Pistons, which leaves them tied – with two less games played – with the Magic for the worst record in the league. This was a wild game. Detroit was down Cade, Jerami Grant, Frank Jackson, Killian Hayes, and Isaiah Stewart on top of the extended absence of Kelly Olynyk. The Spurs didn't have Dejounte Murray, Lonnie Walker, Doug McDermott, or Keita Bates-Diop. Bryn Forbes led San Antonio with a season-high 27 points and also pulled down 7 boards, good for one of the five-best games of his career on the glass. Derrick White had 18 points and 14 assists. Tre Jones went for 17 points and 7 rebounds; he's averaging 4 and 2 on the season. Hamidou Diallo scored 34 for Detroit, one point off his career high. Cassius Stanley hit a career high with 19 points. Luka Garza's 20 points and 14 rebounds were both the best marks of his young career. Saddiq Bay got in on the action too, topping his previous high of 16 rebounds by pulling down 17 boards. Michigan legend Derrick Walton Jr posted 11 points and 6 assists and rebounds each. He's dished out 21 assists in three games with Detroit amid all of their absences, and he might have earned himself a spot there or somewhere else for a longer stretch.
Also of note – San Antonio's loss drops them back into a tie with the Kings for the 10 seed. They're now 2-6 on the year in games decided by 5 or less points.
The Clippers beat the Nets in yet another close game, coming back in the fourth to win by 4. Eric Bledsoe, best offensive point guard in the league, led the way with 27 points. It's a bummer of a loss for Brooklyn, who led by seven after three quarters at home and got 28 from KD and a 34-point triple-double from James Harden. You don't want to lose those games against any team, never mind one playing without Paul George and Kawhi Leonard. But these Clippers have a habit of getting things done, and they'll be 19-18 when the Timberwolves come to town tomorrow.
The Nuggets rolled the Rockets in Houston, winning the first three quarters by 25 points, and things got ugly beyond the scoreboard. Kevin Porter Jr never came out of the locker room after the first half, and reports say he left the arena after Jerry Lucas called out the team for their lacking effort. Christian Wood didn't start the first half for failing to follow team rules, and he didn't play the second half either. Shams suggests that he was at the center of the halftime call-outs, and that he refused to play in the second half afterwards. The Rockets have lost seven in a row. They're 2-20 when #2 pick Jalen Green plays. Last year was marred by the dysfunctional end of the James Harden era and everything associated with it, and a new season hasn't brought much in the way of a fresh start. It's a mess in Houston.
The Warriors rode a strong fourth to a comeback win over the Jazz after Utah had launched a massive comeback of their own in the third. This was a heavyweight battle, with seven players (Steph, Wiggins, Porter Jr, Mitchell, Gobert, Clarkson, Bogdanovic) scoring 20+ points. Gobert was a board short of grabbing 20 rebounds too. On the other hand, Golden State will likely walk away feeling pretty good after winning without Draymond Green, Klay Thompson, and James Wiseman while Utah played the eight man rotation that would be a reasonable expectation for the one we'll see in the playoffs. At this point, the question for the Warriors is how much better can Thompson and Wiseman really make them. They're already outscoring teams by 10 points per 100 possessions, and addition of players doesn't always add to addition of quality. Thompson's eventual return and impact is a fascinating storyline.
NCAAM
There was a heavyweight battle in CBB too, with Baylor moving to 13-0 and knocking Iowa State down to 12-1. Winning in Ames solidifies Baylor as the team to beat in the Big 12 – and likely the country – but the 72-77 score should give Iowa State a lot of confidence. They can hang with the best.
Texas and Kansas both won, though Texas's 74-59 defeat of West Virginia after dominating the first half was more impressive than a 76-67 win over George Mason. Kansas doesn't really need to worry about single game style points though; they've picked up enough on their way to 11-1.
Oklahoma just topped Kansas State at home to pick up a huge win. They're 11-2, but wins are notoriously hard to get in the Big 12. Pretty much every game you play is one you could realistically lose. Every time you're able to add to the win column is a crucial piece of building a resume for going dancing.
There were a number of big Big East games that should help us make something of the current conference picture. Villanova's six point road win at Seton Hall confirms that they're not going anywhere, though it was certainly far from a disaster for the Pirates. The disaster came to DePaul, who was blown out by Providence at home. Providence looks really good. DePaul appears to be headed for another season with a good non-conference showing and a total Big East collapse. It's still early, but it's been a bad 0-2 start to conference play. Creighton also beat Marquette in double OT to pick up an impressive road win. They look pretty good with a 10-3 record and wins over Marquette, Nova, BYU, and others. For Marquette, it looks like another similar story. Decent start with a big non-conference win or two and then a frustratingly close conference slate that just doesn't get them what they need. They're now 8-6 (0-3) with some pretty big wins – Illinois, WVU, Ole Miss – and three single digit Big East losses.
Miami topped Wake Forest to move to 11-3 (3-0) and continue to set themselves up well for a return to the tourney. We should learn more about just how good they are when they visit Duke next Saturday. For Wake Forest, that's an 0-2 ACC start after cruising to an 11-1 non-conference record. Narrow road losses to Louisville and Miami won't kill you, but failing to take advantage of upcoming home games against iffy Florida State and Syracuse teams before Duke comes to town on January 12 might leave Wake in a hole that's too deep to escape.
In other ACC games, Florida State topped NC State 83-81 and Virginia topped Syracuse 74-69. NC State is 7-7 and likely already good to be counted out of postseason play. Syracuse is in a similar situation at 7-6, though it's never safe to count out Jim Boeheim and his double digit seed dark magic abilities. Florida State and Virginia are 7-4 and 8-5, respectively, and while there's zero reason to believe they can reach the levels they've been to in recent seasons this year, both are in position to go dancing if they can consistently win games like the two they won yesterday.
Memphis rolled Wichita State to get themselves back on track. Neither team looks particularly imposing right now, but this is still a good win for Memphis. These are the kind of games that are crucial for the non-Houston upper level AAC teams to win if they want any shot at an at-large bid.
Tulane is now top of the AAC after a win over Cincinnati, which no one saw coming. This is a team that fell to 3-6 on December 7. Now they're 5-6 but top of the league after two wins right out of a covid break. It's likely this is just a week of inspired basketball. But it's also possible post-covid Tulane is one of the best teams in the AAC. Stay tuned.
We've talked about UAB a few times. They rolled to 12-3 with a smashing of UTSA.
Ohio and Akron got their MAC campaigns off on the right foot with opening wins. Toledo fell to 1-1 with a tough loss at Kent State. Buffalo, meanwhile, fell to 0-2 with another loss, this time to Akron. They're down early in the race for control of the conference, and they've had a rough stretch of three games with the loss to Canisius back on December 18.
San Diego State took care of business against UNLV. We've talked about the target for them being 11 or so wins in Mountain West play to have a reasonable at-large chance.
Oregon topped Utah. We'll see if that can be a springboard as they look to save their season from a wildly disappointing start.
Our boys over at Abilene Christian won again, this time over Dixie State. Go Cats.
TODAY'S PLAYS
NBA record: 68-65-2 ATS (11-19 Underdog ML), 10-12-1 O/U, 0-1 parlay
CBB record: 55-81-2 ATS (2-10 Underdog ML)