Mike Bets #237
6 min read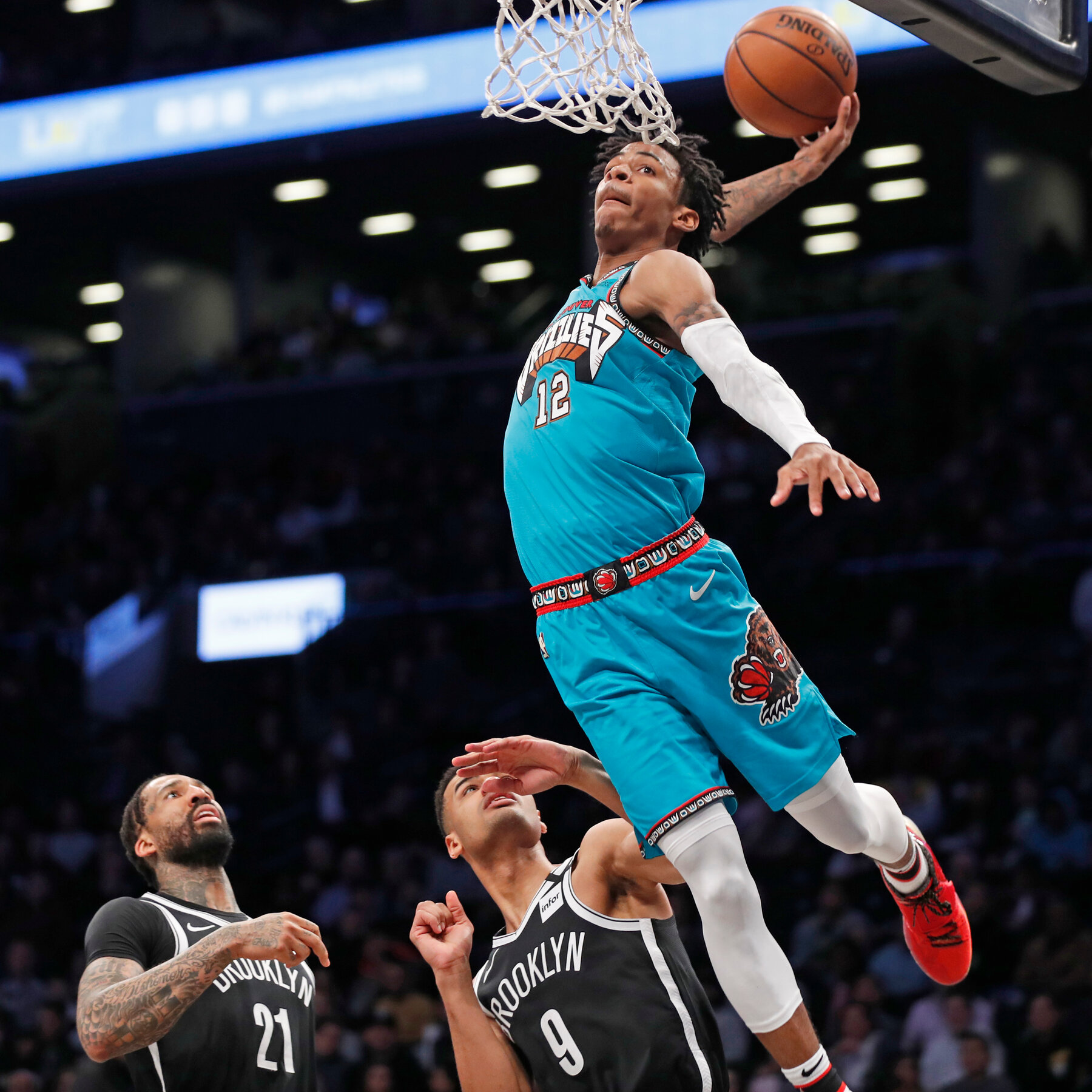 Happy Monday. We went 2-3 on NBA games and 1-5 on CBB last night. In other words, we're rolling. Before we find some more winners though, let's recap yesterday's action, starting with the Knicks getting blown out in Toronto.
NBA
New York was down 22 after three quarters in their second consecutive loss and their eleventh defeat in nineteen tries. They had won three in a row and four of five, but losses to the Thunder and now the Raptors have them three games under .500 again. This one dropped them out of the East's top ten, as Toronto, tied with Boston for the 9 seed, sits a game ahead of both New York and Atlanta. One other note on these last two games – Julius Randle has missed both, his first two missed games of the season. It's only two games, but New York being 0-2 and -30 without their star reinforce what we talked about the other day – the starter-bench on-off splits in New York don't mean they're better off without Randle and their better players.
For Toronto, that's 3-0 against the Knicks this year. With both teams sitting in similar spots about halfway into the season, there's plenty of reason to believe that tiebreaker could loom large down the road. The Raps are 6-3 so far against teams between the 7 and 12 seed in the East.
The Cavs held off the Pacers to pick up a key win with all of their main guards still out. Evan Mobley and Jarrett Allen combined for 42 points and 20 boards with Lamar Stevens and Kevin Love coming up big off the bench. This keeps Cleveland a game clear of the Sixers in the 5 seed and increases their chances of staying in the top six before the eventual return of Darius Garland and debut of Rajon Rondo. They're two games up on the Hornets now. For the Pacers, this was yet another close loss. Domantas Sabonis neared a 30-point triple-double in the loss, which leaves the Pacers four games back of the play-in spots.
The Celtics erased a twelve point deficit in the fourth and then beat the Magic in OT despite Terrence Ross's 33-point night. A large piece of the reason why- Jaylen Brown's 50-point night, the 546th 50 bomb in regular season history. More than half (26) of those points came in the fourth and OT, sparking the comeback. These are the kinds of games that the Celtics need to win to end up in a playoff spot. You don't lose to the Magic at home. Props to Brown for stepping up when his team needed him.
The Heat lost a tough one in Sacramento when Jimmy Butler's attempt to tie it at the rim didn't fall. Omer Yurtseven started for Miami and dropped 22 points and 16 boards. Haywood Highsmith of Wheeling Jesuit University fame also played fifteen minutes. That should give you a sense of where the Heat stand with injuries and covid, though they did have Butler, Lowry, Herro, and a few others. The Kings aren't without absences either with Richaun Holmes out. But the bottom line is that this one loss won't mean a whole lot to Miami. They're still in decent shape and playing well overall despite their rotational holes.
The Mavs beat the Thunder to get back to .500, but the bigger story was Josh Giddey posting a 17-point, 14-assist, 13-rebound triple-double. He's now the youngest player to ever post a triple-double in an NBA game. Giddey is just 53 assists short of 250. If he gets those in the next 125 days, he becomes the second-youngest player to 250 careers assists (LeBron). If he does it in the next ten games, certainly plausible given his 6.3 apg average, he would get to 250 assists in less games than LeBron (42). Others, including Mark Jackson in just 27 games, have done that, but Giddey is putting up some special numbers for his age regardless.
The Suns obliterated the Hornets from start to finish, leading by 26 at half and winning all four quarters. No one played more than 30 minutes, and only Mikal Bridges and Devin Booker played more than 26 minutes. It was one of those games. The win helps the Suns keep relative pace with the Warriors at half a game back.
The Timberwolves lost a close one to the Lakers to close out the night. With KAT and Russell out, you'll take a competitive road loss that saw you leading by a bucket after three quarters. The Lakers move back to .500 with the win, and, with Dallas, they're just half a game behind the Clippers and the top 6. Also of note – Russell Westbrook's triple-double streak ended at four games.
NCAAM
Both Ohio State and Michigan State picked up narrow Big Ten wins to keep their positive early season momentum going. OSU needed overtime to beat a struggling Nebraska team, and MSU needed to comeback from a seven-point deficit to knock off Northwestern. On their respective resumes, both will go down as wins, and that's what counts. It's a good day when you're able to put anything in the win column in Big Ten play. For Northwestern, this goes down as a missed opportunity to build on their 8-2 start to the year. You need to finish when you have a ranked team down at the half in your own building.
Indiana lost to Penn State, which is a blow to their bid to return to the tourney after a few years away. The Hoosiers are 10-3, but their best three wins are St John's, Notre Dame, and Nebraska, which won't do a whole lot, and now they have losses to Penn State and Syracuse with both being around .500 on the year. There's a lot of work to do in Bloomington.
Houston held off Temple to get their AAC campaign off on the right foot. They won the first half 40-29 but nearly let the Owls come all the way back in the last twenty. The American doesn't look particularly strong this season with Memphis scuffling and Cincy far from impressive, so Houston might have some margin for error at the top. But starting off with a loss here still would have been less than ideal.
St Louis topped Richmond in a key early season A10 game. With at-large spots limited at the top of the conference, every win counts, and SLU is now 9-4 with no terrible losses and wins over Boise State, Boston College, and Richmond. That's a solid start.
In the ACC, North Carolina blew out a bad Boston College team while Louisville kept their strong conference start going with a narrow win over Georgia Tech. Both teams are in a decent spot early and will need to keep winning games like these.
Cornell is 9-3 after a strong second half got them past Dartmouth. They should be able to challenge for an Ivy championship this season for a long-awaited return to dancing.
Drake was beaten soundly in the second half of a close loss to Missouri State, and their path to another at-large bid is becoming increasingly narrow. Missouri State is a solid team, but Drake's road to the tourney likely now goes through a MVC tournament championship.
Cal crushed Arizona State, and the Sun Devils just aren't good. It's been a rough season for Bobby Hurley and Co.
TODAY'S PLAYS
NBA record: 70-68-2 ATS (11-20 Underdog ML), 10-12-1 O/U, 0-1 parlay
CBB record: 56-86-2 ATS (2-12 Underdog ML)