Mike Bets #238
9 min read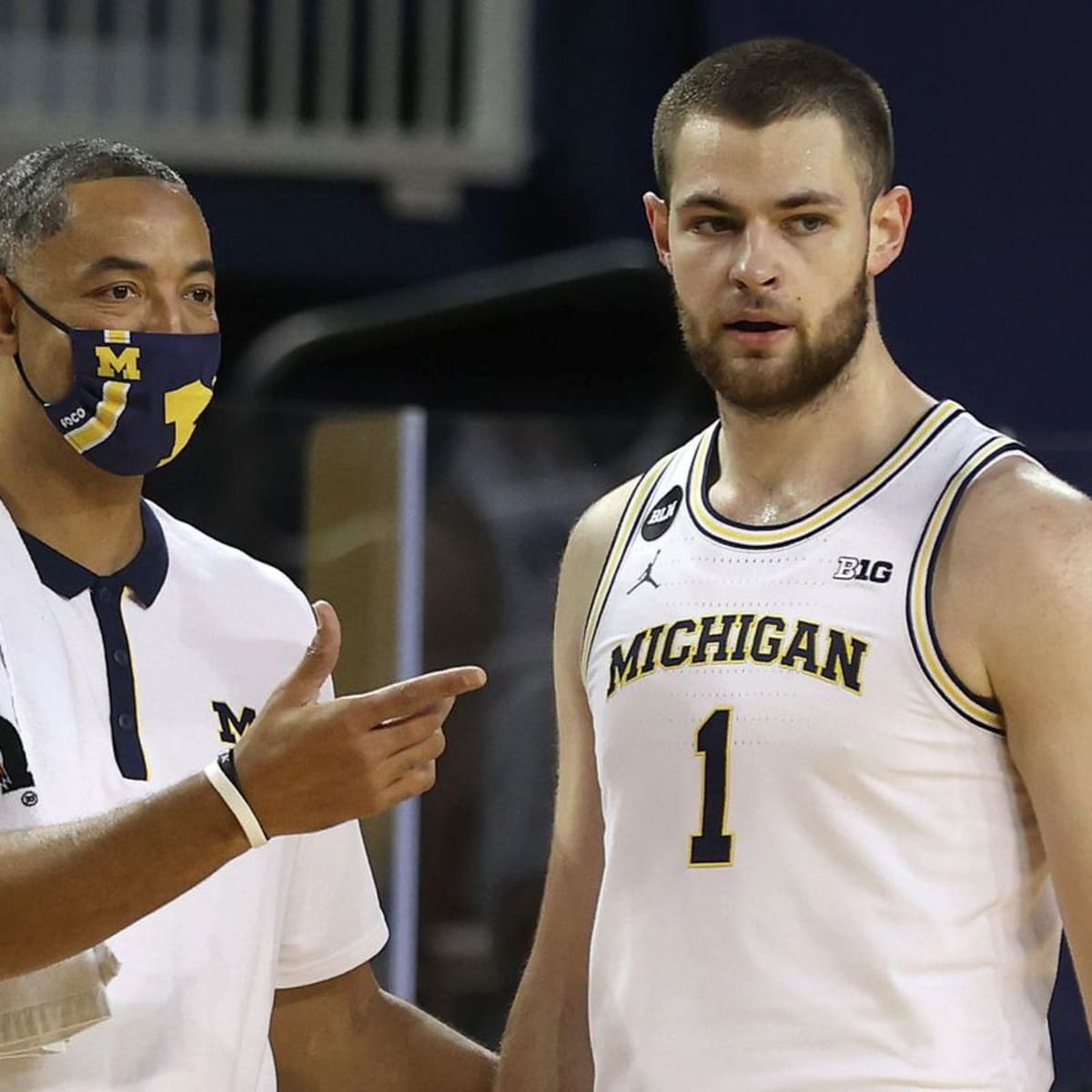 Happy Tuesday. Yesterday was a 2-3 NBA and 2-0 CBB day after the Colorado game never tipped off, which is what I like to call a win. Let's keep this small momentum going. But first, let's take a look at what happened across basketball yesterday, starting with a full 10-game NBA slate.
NBA
The Wizards came back in the fourth to beat the Hornets after Charlotte jumped into the lead with a strong second quarter. Kyle Kuzma and Bradley Beal exploded for the second game in a row, combining for 71 points, 14 assists, and 21 rebounds. Kuzma is averaging 28 points and 10.8 boards per game over his last four, and Beal is producing 30.3 points and 11.7 assists per game over his last three. Wins in two of those three have the Wizards back above .500 and sitting half a game up on the Hornets in the East's 7 seed. You won't get 60 points a night from these two every time out, but these are the kind of performances that can help Washington stay afloat in the play-in race as they attempt to recover from the fall off of their early season high. They started that way because Kuzma, Spencer Dinwiddie, and Montrezl Harrell consistently produced. With Beal heating up and Rui Hachimura nearing a return, there'll be more options to look to down the stretch. The Wizards will be able to fight down the stretch.
For the Hornets, this was business as usual. They're an okay team that has struggled mightily defensively, offsetting their offensive greatness. Until they figure out a way to change that formula, they'll be sitting down in the East play-in zone.
The Sixers rolled a Rockets team dealing with the aftermath of the Kevin Porter Jr and Christian Wood locker room fiasco. Both were suspended for this one, and Houston fell apart in the second half after going into it with a one-point lead. The Rockets are now 2-21 when #2 pick Jalen Green plays, which is on track for the worst record of all-time. The 2012 Bobcats went 7-59 (11.9%). 2-21 puts the winning percentage below ten percent. Green's scoring hasn't been an issue – he's averaging more than 15 points per game and has been inefficient but not insanely so. He's just not doing a whole lot to contribute to the team's success – the Rockets are more than 18 points worse per 100 possessions when he plays versus when he sits. That's not to say that Green is selfish or that his career is doomed; he just has work to do. Luckily, there'll be plenty of time for that this year and moving forward.
For Philly, this puts them at 20-16 and just half a game back of the Cavs and the East's top 5. Joel Embiid led the way with a 31-point triple-double. It was the third of his career and his first in nearly three years. We're now officially entering Ben Simmons crunch time with the trade deadline almost one month away. This team likely can't win a title or make their first ECF without him or something comparable in the rotation. They need to get him out or get him all the way back in. They can't afford to keep the current situation going. In other Ben Simmons news, he's apparently engaged now. Congrats to him. Unfortunately for the Sixers, he didn't decide to marry the grind.
The Grizzlies picked up yet another impressive win, topping the Nets in Brooklyn. They led by 23 after three quarters. Ja Morant (36 points, 8 assists, 6 boards) and Desmond Bane (29 points) led the way. Bane is worth paying attention to. He's averaging 17.6 points per game, knocking in 41.4% of his threes on 6.9 attempts per game. Only eight players in the league are averaging 15+ ppg and shooting at least 5 threes per game while making 40% or more – Bojan Bogdanovic, D Book, Seth (not Steph) Curry, KAT, LaVine, VanVleet, Andrew Wiggins, and Bane. He's been a stud in his second year, and the Grizzlies are benefitting from it. Memphis is ten games above .500 and four and a half games clear of the 5 seed Nuggets.
For Brooklyn, this is just a loss you take and move on from. It's a little unfortunate that it coincided with a Bulls win that pushed Brooklyn (and Milwaukee) two games back of the East's top seed, but there's way too much season left for that to be of much concern. The Grizzlies are a good team. The greater issue is that this marks three straight home losses for the Nets. The Sixers, Clippers, and Grizzlies don't make for an easy stretch, but you never want to drop three in a row in your own building. A trip to Indy – with Kyrie Irving finally, hopefully, in tow – will be a much-needed breath of fresh air before the Bucks come to the Barclays Center on Friday, where the Nets will still be without Kyrie for the time being.
The Jazz played a solid first half and then finished strong to beat the Pelicans by 11 and save me from a 1-4 NBA day. Donovan Mitchell and Mike Conley combined for 51 on the game, and Rudy Gobert scored 10 points to go along with his 17 rebounds. This is hugely significant for Gobert. He's now tied at 2 with Andre Drummond for most games with 17 or more rebounds and 10 or less points on the year. This is the NBA's greatest race. Who will win? Stay tuned.
For New Orleans, this is another loss in a depressing season full of them. And yet, they're just 2.5 games back of the 10 seed and the play-in. The West is forgiving this year, and the Pels are a relatively okay team on pace for 35-ish wins when Brandon Ingram plays. That 1-8 record when he doesn't will put a big dent in their playoff chances, but they're far from out of it, especially if Zion can return at some point.
The Bucks fell to the Pistons, joining the Nets in sliding two games back of the Bulls. Saddiq Bey was key with 34 points for Detroit, and he and Josh Jackson (24) essentially matched Giannis (31) and Jrue Holiday (29) in scoring output. With the rest of the Bucks struggling, a solid effort from the rest of the Pistons was enough to help them control the second half and walk away with the win. Milwaukee is still 9-4 in their last thirteen, so they won't be particularly worried about this one. There are plenty of bounce back opportunities coming up too. Milwaukee's schedule for the next few weeks: Raptors, @Nets, @Hornets, @Hornets, Warriors, Raptors, @Hawks, Grizzlies, Bulls. That's pretty good as far as measuring stick stretches go.
For Detroit, that's now two in a row, a streak they will try to continue in Charlotte tomorrow. Bey has now scored 20+ in eight of his last nine games, which is a welcome sign for the up-and-coming Pistons. That makes for eleven games of 20+ on the year for Bey. Only thirteen players age 23 or younger (Bey is 22) have more, including the aforementioned Bane.
The Bulls outlasted the Magic to pull two games clear at the top of the East. This was their third win in a row by 4 or less points. DeMar DeRozan didn't hit a game winner this time, but he did score 29 to lead all scorers. With Zach LaVine chipping in 27, the Bulls had just enough to overcome a strong effort from the Magic, who got 15+ points from Wendell Carter Jr, Franz Wagner, Gary Harris, and Terrence Ross. Harris, who went on a severe post-2018 slide in Denver, hasn't looked a whole lot better overall after coming over as a reclamation project in the Aaron Gordon deal. That said, his fourteen highest scoring nights of the season have all come since November 29. Considering that he played fifteen of his thirty-one games before then, that's a pretty eye-opening stat. There are signs of progress.
Luka Doncic (21 points, 15 assists, 8 boards) out-dueled Nikola Jokic (27, 3, 16) as the Mavs played a good fourth quarter to lock up their lead and beat the Nuggets. With Kristaps Porzingis out in Dallas and all of the injury issues in Denver, this was far from both teams at full strength, but such is life in the NBA today. Both teams are now one game over .500 and tied for the West's 5 seed.
Jordan Poole (32 points) and Andrew Wiggins (22) picked up the scoring slack with Steph failing to crack double digits as the Warriors rode a strong first quarter to a win over the beat-up Heat. Golden State is now 29-7 and a game clear of Phoenix at the top of the West, and they're expecting Klay Thompson to make his season debut this weekend against the Cavs. It's a good time to be a Warrior.
For Miami, the result was less important than Jimmy Butler appearing to avoid a serious injury despite needing to be helped off the court. Eric Spoelstra didn't sound particularly worried after the game. The Heat have won through injuries and absences all year, and they'll have to try to continue to do so as their west coast road trip continues through Portland and Phoenix. They do have some space in the standings, sitting 1.5 games clear of the Cavs and the 5 seed as of this morning.
The Trail Blazers, playing without both Damian Lillard and CJ McCollum, ended a four game skid with a win over the visiting Hawks. Anfernee Simons led the way with 43 points and 7 assists, and Jusuf Nurkic, Norm Powell, and Nassir Little all scored 20+ as well. This was a win the free-falling Blazers desperately needed. Props to them for stepping up and getting it. They're now back within a game of the 10 seed at 14-22.
For Atlanta, this one will go down as a significant disappointment because they wasted a massive individual effort from Trae Young, who scored 56 points and dished out 14 assists. This was the highest individual scoring effort in the league so far this year. It's also the 35th 50-point, 10-assist game in league regular season history, and no one ever – ever – has both scored at least 56 points and dished out at least 14 assists in the same game, playoffs included. John Hollinger's Game Score is essentially a single game PER, so it's, generally, a one number measure of your statistical production. Young's score from last night – 51.6 – is the 16th highest of all time. It's worth noting again that Game Score is simply a measure of statistical production. Various things, including a lot of defense and the outcome of the game itself, that would absolutely be considered in talking about the greatest individual performances of all time, aren't included. But that shouldn't overshadow what Young did last night.
With D'Angelo Russell, KAT, Paul George, and Kawhi Leonard all out, the Timberwolves cruised in the Staples Center. Anthony Edwards led all scorers with 28. This was a good win for a Minnesota team that has put themselves firmly in the play-in race. They're now the 9 seed and just 1.5 games back of the Lakers and Clippers, who are tied for seventh.
NCAAM
There wasn't a whole lot of college basketball going on last night, but Wisconsin did pick up a huge win at Purdue. Johnny Davis scored 37 points, matching every other Badger combined, and he's rightfully beginning to get some attention in the races for end of the year awards. He's an elite player, and he will give Wisconsin a chance every time out. The Badgers are rolling so far this year. As for Purdue, this is their second Big Ten loss in just three tries after they entered conference play looking like the undisputed favorites. It's clear now that shouldn't have been the case, and the Boilermakers are going to have work for everything they get this spring.
In other Big Ten action, Iowa came back in the second half to beat Maryland. The Hawkeyes will be interesting this year. Their best wins are close ones over an underwhelming UVA team and now an underwhelming Maryland team, but they've only lost to Purdue, Illinois, and Iowa State. We still don't have much of an idea of how good they are.
Arizona comfortably beat Washington in a game that wasn't a blowout but was also never really up for grabs. The Wildcats are 12-1 (2-0) and set to make a run at a Pac-12 title. This game does nothing to change that.
TODAY'S PLAYS
NBA record: 72-71-2 ATS (11-21 Underdog ML), 10-12-1 O/U, 0-1 parlay
CBB record: 58-86-2 ATS (2-12 Underdog ML)