Mike Bets #239
8 min read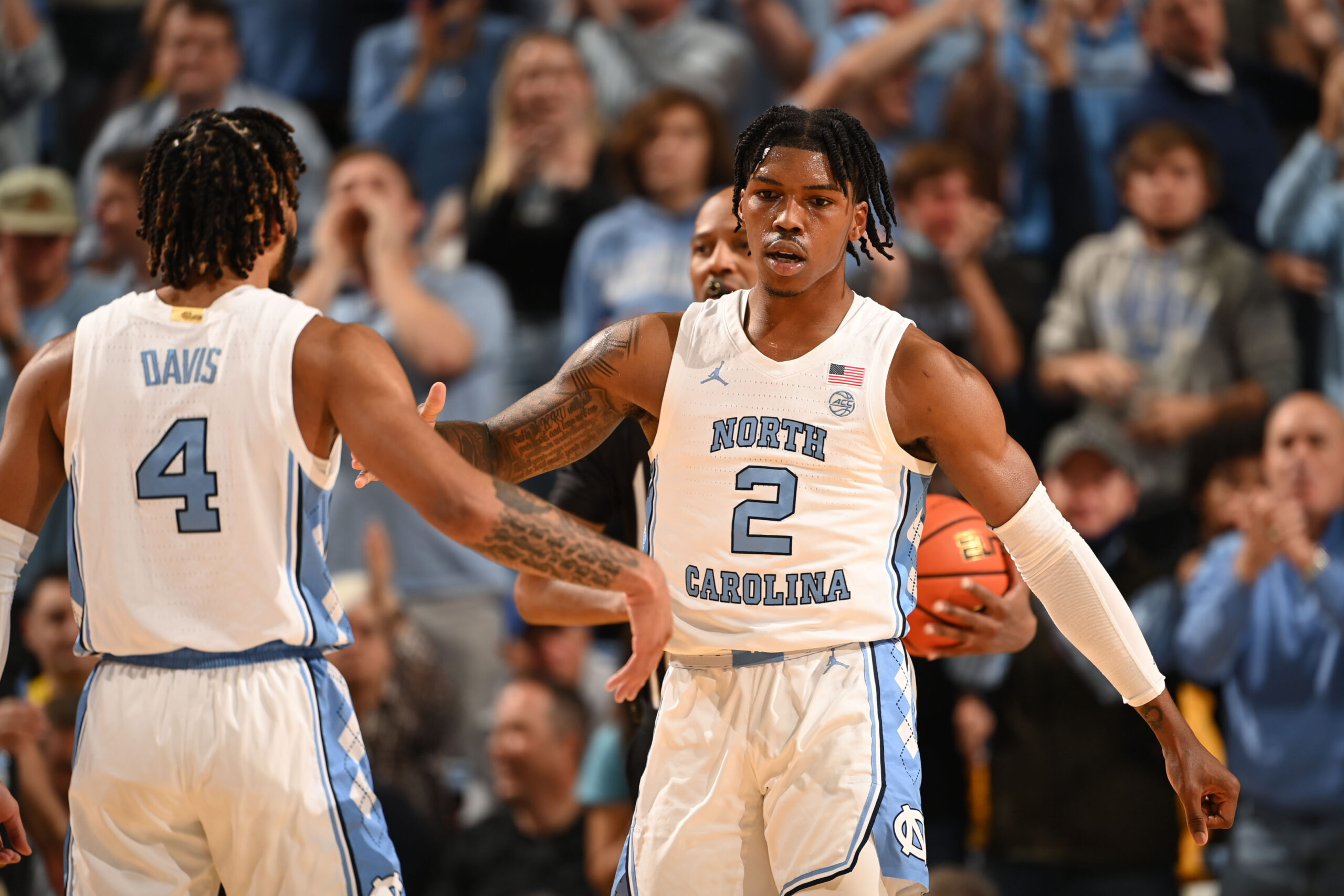 Happy Wednesday. Yesterday was a 2-3 NBA and 4-4 CBB day, which I'll take (there's no option but to take it). Today we try to get back in the green. First, let's run through yesterday's recap.
NBA
The Spurs lost to the Raptors in a game that was never particularly close. Fred VanVleet led the way with 33 points and 7 assists. Gary Trent (21 points) also scored more than any of the Spurs. The Raps have now won three in a row to move up to .500 and pull into a tie for the 8 seed with the Hornets. The Spurs, meanwhile, have dropped four in a row. On the bright side, they've only fallen half a game back of the top ten and a play-in spot in a weak West. Things don't get any easier moving forward with the road trip continuing into Boston, Philadelphia, Brooklyn, and New York.
The Grizzlies won again, this time pulling out a close one in Cleveland. Ja Morant and Jaren Jackson Jr combined for 48 points in the win. They're 25-14 and a full five games clear of the 5 seed Nuggets, and they've won nineteen of twenty-six. This is a good Memphis team, and they beat another good team in the Cavs, who are beginning to move back to full strength with the return of Darius Garland. Garland picked up where he left off, going for 27 points and 10 assists last night. Both Jarrett Allen (22 and 12) and Kevin Love (18 and 10) also put up double-doubles in the loss. Cleveland has been on a mini slide, losing four of their last five in the wake of all their backcourt absences, and they've fallen into a tie with the Sixers for the 5 seed. A six-game Western Conference road trip that starts Friday will be their bounce-back opportunity.
The Knicks controlled the second half to beat the Pacers in MSG. Julius Randle (30) and RJ Barrett (32) combined for 62 points to lead the way. Indiana was down a number of players due to covid, including Caris LeVert, Malcolm Brogdon, and Chris Duarte. Both TJs, McConnell and Warren, have been out for extended periods for different reasons. It's been a brutal year for the Pacers with injuries and losses in close games. They're now five games behind their expected record of 19-19, which would have them right in the middle of the play-in race. It's not going to get any easier from here either. Their next eleven games: Nets, Jazz, Celtics twice, Suns, Clippers, Lakers, Warriors, Suns again. I'll also throw in a shoutout to 28 year-old Keifer Sykes, who dropped 22 points and dished out 6 assists in his fourth NBA game.
The Suns beat the Pelicans by 13. Devin Booker went for 33. Chris Paul had 15 assists. Mikal Bridges scored 23. Devonte' Graham (28 points and 6 assists) and Jonas Valanciunas (25 points and 16 rebounds) helped keep this thing respectable, but it was never all that close after a first quarter that went in the Suns favor by eleven points. New Orleans is still somehow just 2.5 games out of the West's top 10, but they're in need of a boost (Zion) that just hasn't come yet.
The Lakers closed the night with a comeback win over the Kings despite 56 combined points from De'Aaron Fox and Buddy Hield. LeBron dropped 31, Malik Monk came up big with 24 points, and both Talen Horton-Tucker and Dwight Howard produced off the bench. The Lakers were down four in the final five minutes, but a strong finish paired with a complete collapse from the Kings helped them walk away with the win. Sacramento turned it over three times in the last three minutes and gave up an offensive rebound off a free throw, allowing LA to not just win but also cover the -6.5 spread. It was an unfortunate end to my night.
NCAAM
Duke cruised in the first half to grab a win over Georgia Tech and move to 2-0 in ACC play. With Purdue's loss to Wisconsin, their spot at #2 is theirs to control for now. In other ACC action…
Wake Forest rolled against Florida State to end a 2-game conference skid and move to 12-3 on the year. These are the wins they'll need to pick up to move towards an at-large bid.
Virginia came back in the second half to beat Clemson and move to 9-5 (3-1). UVA hasn't been particularly impressive so far, but they're in position to go dancing in a weak ACC if they keep taking care of the teams they should beat.
NC State picked up a win over Virginia Tech in a game between teams that entered the night with a combined conference record of 0-5. Both have a whole lot of work to do from here.
Memphis held on late against Tulsa to move to 8-5 (2-1). They've stabilized in their last two after the loss to Tulane, and they're still in decent shape in the chase for at-large bids. The larger question is whether they can make good on their potential, and a three-point win over a 6-7 Tulsa team isn't exactly impressive in that regard.
Baylor and Kansas executed a sweep of the Oklahomas, beating Oklahoma and Oklahoma State, respectively. Baylor won the first half by nine before playing an even second half while Kansas turned a halftime tie into an eleven point win. Baylor will be top five regardless of the outcome of Saturday's trip to TCU, but the Jayhawks can move themselves into the top five too if they survive a weekend trip to Lubbock to take on Texas Tech.
Texas also beat Kansas State to move to 12-2. They dominated the second half after going into the half down six. It's the second straight Big 12 game in which they've won one of the halves by 19 points. For Kansas State, it's a disappointing 0-2 start to conference play. They undoubtedly look far more competent than they have the last two seasons, but they might not be ready to win consistently in a really tough Big 12. Their next game with West Virginia should be a good test.
Seton Hall took care of business against Butler to pick up their first Big East win, but the bigger conference game was Marquette's demolition of Providence. It's just one loss for the 13-2 Friars, who already have wins over Seton Hall, UConn, Wisconsin, Texas Tech, and others, but it's a huge win for Marquette, who had lost their first three conference games. As is the new norm for them, they have some pretty good wins and a relatively unattractive overall record (9-6). Upcoming games against Georgetown and DePaul, both teams they should beat, should give us an indication of whether Marquette will be able to rack up enough wins to go dancing.
Illinois, led by Kofi Cockburn's 29 points, destroyed Minnesota and moved to 3-0 in Big Ten play. After some early season struggles, the Illini are back. They'll be a dangerous team this year. Right now, the same can't be said for Michigan, who fell to 7-6 with a loss in Piscataway. This is a bad team, regardless of the supposed talent, and there's simply no reason to believe there's a fix coming after so little has changed from the start of the season to now. The good thing about college basketball is that you have a last-resort shot to go dancing in the conference tournament. We'll see if Michigan can figure some things out and enter that with some hope of walking away with a trophy.
Minnesota's next five games should be helpful in seeing where they stand after a 10-2 start with little in the way of impressive wins and the losses only coming to MSU and Illinois. If you leave that stretch – @Indiana, @MSU, Iowa, @PSU, Rutgers – 13-4 or better, there's a lot of reasons to be confident in this team's ability to earn an at-large bid. If you're 12-5, you're still in okay shape. If you're 11-6 or 10-7, then you're starting to dig yourself a hole that will be tough to climb out of.
Rutgers, meanwhile, is a much less impressive 8-5 with losses to DePaul, Lafayette, and UMass. That win over Purdue will only carry you so far. They have little margin for error, and winning the next three – Nebraska, @PSU, @Maryland – is almost a requirement.
Ohio beat Akron in a game between teams who figure to be near the top of the MAC title chase. Toledo, another team in that group, bounced back from a tough road loss to Kent State with a demolition of Central Michigan. I like Toledo a lot from last year. We'll see if they can bounce back and rectify the late-season collapse that cost them a tourney appearance. It won't be easy to beat out Ohio, who has started the year 11-2.
Colorado State moved to 11-0 with a win over Air Force. We're down to three undefeated teams – Baylor, USC, and the Rams. A look at their upcoming schedules –
Baylor – @TCU (Saturday), 25 TTU (Tuesday), OK St (Saturday Jan 15)
USC – @Cal (tomorrow), @Stanford (Saturday), Oregon St (Thursday Jan 13), Oregon (Saturday Jan 15)
CSU – @Boise St (Friday), Utah St (next Wednesday), @San Jose St (Saturday Jan 15)
Auburn rushed past South Carolina in the first half and never looked back on their way to 13-1 (2-0). They're the team to beat in the SEC so far, a notion helped along by LSU's close win over Kentucky (Auburn beat LSU the other day). It's early, and Alabama and Tennessee will have their say. But Auburn is off to a fantastic start. As for LSU-Kentucky, it was a hard-fought game between two good teams. It's a big win for an LSU team still looking to grab more significant wins after a good but less-than-impactful non-conference slate.
Texas A&M barely held off Georgia late in a big win for the 12-2 Aggies. Beating Georgia isn't inherently impressive in itself, but these are the kind of games A&M will need to win to pad their resume. That becomes moot if they can pick up wins against the Auburns, LSUs, and Alabamas, but until they prove they can do that, they need to take advantage as often as possible against the bottom of the conference.
Arkansas might be in a little bit of trouble after they fell to 0-2 in SEC play with a loss to Vandy. They're 10-4, but wins over Cincy and Kansas State won't carry many resumes, especially those that include a loss to Hofstra. The Razorbacks have some work to do. For Vandy, wins over BYU and now Arkansas have opened a few doors. If they can beat South Carolina this weekend, they're suddenly 10-4 heading into a game with Kentucky.
TODAY'S PLAYS
NBA record: 74-74-2 ATS (11-21 Underdog ML), 10-12-1 O/U, 0-1 parlay
CBB record: 62-90-2 ATS (2-13 Underdog ML)