Mike Bets #240
17 min read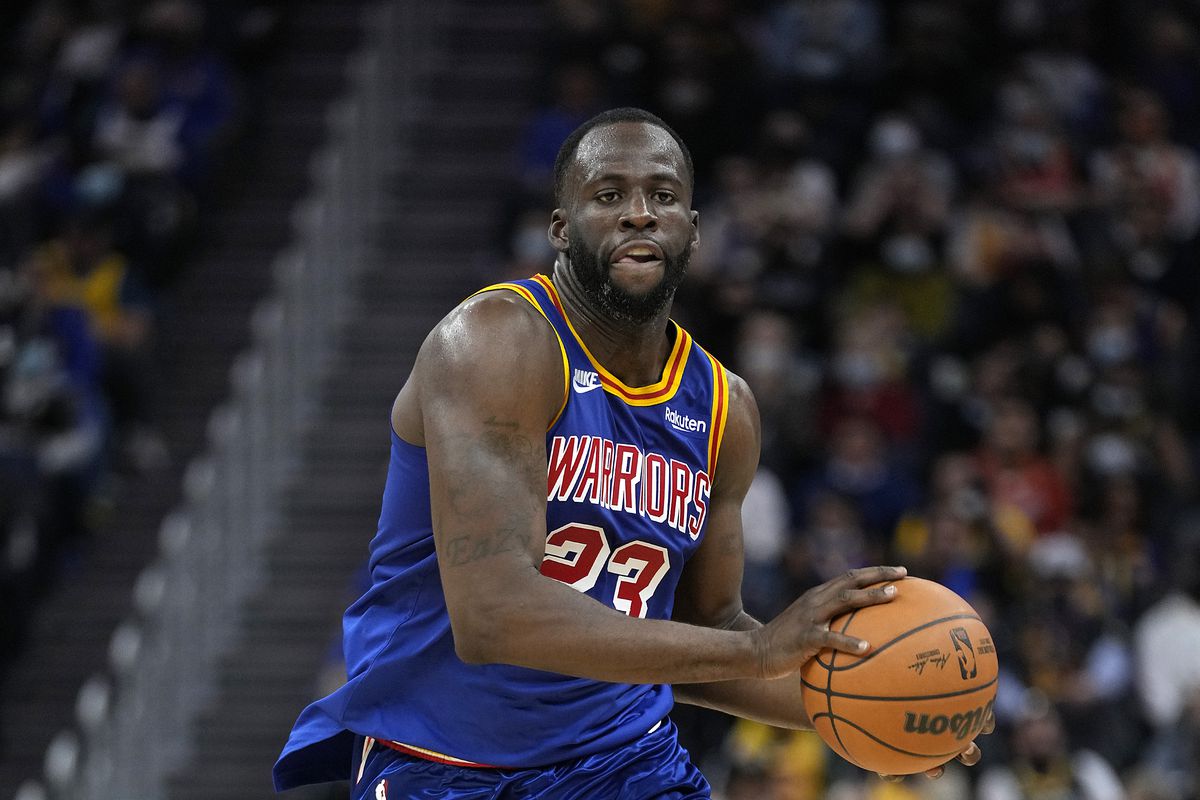 Happy Thursday. Yesterday was a 2-1-1 NBA and 5-4 CBB night, which I'll take any day of the week even with the absolutely brutal beat that was Miami -2. Before we try to find some more winners, let's take a look at that game and everything else that happened last night in yesterday's recap.
NBA
The eleven game NBA slate opened with a demolition in Charlotte, as the Hornets came one point short of doubling up the Pistons in the first and rolled from there. Only LaMelo and Terry Rozier ended up playing more than 27 minutes, and no one topped 30. It was a Kelly Oubre night, as he scored 32 points on just sixteen shots in just twenty-four minutes. The rate stats – like player X is the third to score 47 points in 6 minutes or less – are difficult because it's impossible to track down a player that did that and then went on to play more minutes in the game without watching a whole lot of film. The same obviously goes for efficiency. Oubre may have scored 32 on 16 shots, but did someone score 40 on 20 shots (or score 32 on 20 and miss their last four)? Anyway, this was just the twelfth game this season where a player scored at least 32 while taking 16 or less shots. Charlotte now has three of them with Miles Bridges behind the other two. It was also just the fourth game this year where a player made 9 or more threes while taking 15 or less. Oubre took 14; the other three games belong to Steph, Anthony Edwards, and Patty Mills. It's the only game this year where a player scored 30+ while finishing with 25 or less minutes played. None of this really means anything beyond the simple observation that Oubre was wildly efficient last night, but they're fun stats.
The Rockets picked up their third win of the year in games Jalen Green plays thanks to this –
That's a heck of a return to action for Porter Jr after his locker room shenanigans, and this is the kind of win Houston can build off of. Green scored 22, Jae'Sean Tate posted a double-double, and they fought hard against a better team on the road. There's not much at stake in Houston this year from a win-loss perspective, but seeing a good win every once in a while is a helpful sign of the progress you're hoping to see from the young guys.
For Washington, that's somehow two losses at the buzzer this week. Both Kyle Kuzma (24 and 9) and Bradley Beal (27, 5, and 5) continued their individual hot streaks, but it just wasn't quite enough, even with KCP chipping in 26 points of his own. This was simply a tough loss, and it drops them down to .500 and the 9 seed. Their 9-16 run over the last twenty-five games holds roughly double the weight of their 10-3 start, and the Wizards are 13th out of 15 Eastern Conference teams (Pistons, Magic) in net rating over everyone's last fifteen games. They're trending down. Despite that, Washington has managed to stay at or above even all season. With a trip to Chicago looming Friday, that might finally change.
The Sixers played a strong fourth to pull away from the Magic in Orlando. Joel Embiid led the way with 31, and Tobias Harris, Seth Curry, and Furkan Korkmaz all scored at least 20. Philly won a game they were supposed to win, and the reward is sole ownership of the East's 5 seed amid Cleveland's mini slide. With neither team playing tomorrow, the Sixers will hold that spot for at least one more day.
For Orlando, Cole Anthony returning to drop 26 points, 7 assists, and 5 boards will be the focus. Anthony has scored 20+ in fourteen of twenty-four games this year. He has the 19th most 20+ points, 5+ assists games in the league, trailing only fourteen former All-Stars and four guys who might break through this year – Dejounte Murray, LaMelo, Darius Garland, and Ja. It's the same story for 20, 5, and 5 games except he's up two spots to 17th. There are questions to ask about Anthony's all-around game on a playoff stage, but any progress is great news in Orlando. And Anthony has certainly improved a great deal.
Nets-Pacers had a little bit of everything. Twenty first quarter points from Lance Stephenson. A 32-point triple-double from Domantas Sabonis. KD dropping 39. A big second half comeback from the Nets to break a short losing streak. And, of course, the return of Kyrie Irving. Brooklyn's offense looked very explosive, scoring 129 points despite a poor showing from beyond the arc. KD, Irving, and Harden averaged 26.3 points and 5.7 assists each, which is ridiculous. It's going to take some time to figure out how exactly Irving will slot in – and whether he'll be able to play all of the Nets' games at any point this year – but Brooklyn is just so difficult to stop offensively when they can run their Big 3 out there.
The Mavs pulled away from the Warriors late after officially retiring Dirk's number. Luka fittingly led all players in both points (26) and assists (8) as Dallas temporarily secured the West's 5 seed. They've been riding a defense that held the Warriors to 15 in the decisive fourth quarter. That defense is now one of the league's ten best, and it has the Mavs all the way up to 10th in net rating despite their middling offensive production. If they can somehow figure out the offense without sacrificing their newfound defensive prowess, we might see that step forward they were supposed to take this year.
For Golden State, this makes for two losses in four games, and it leaves them back down in a tie with the Suns for the top spot in the West. Utah is now just a game and a half back. It's been a rough stretch for the offense, which ranks 21st in scoring efficiency over everyone's last fifteen games. It's no coincidence that the Warriors are 10-5 in those games after starting the year 19-3. The last two games have been especially tough for Steph. He's scored just 23 points total, making 2 of 19 threes and 8 of 41 field goals (that's below 20%). It's the first time since December 6 and 8 of 2014 that Curry has made one or less three in consecutive regular season games. That's more than seven years ago. I'm not worried about Steph, and the Warriors are still in fine position with Klay set to return over the weekend. But it's undoubtedly true that their red-hot start has begun to tail off a bit.
The Spurs won a tight one in Boston with neither team winning any individual quarter by more than 2 points. This game ended in wild fashion with the Celtics unable to take advantage of one of the worst inbound passes you'll ever see –
Jaylen Brown's 30-point effort fell just short, literally, as Murray (22 points, 12 assists, 9 boards) led the Spurs to the streak-breaking win in his return from protocols. San Antonio had lost four in a row, but this will right the ship and give them back sole possession of the crucial 10 seed. They're one of the most significant underachievers record-wise, as they entered last night with a 19-17 expected record to go with their 14-22 actual record. Winning close games like this the rest of the way can help reverse that discrepancy.
For Boston, this keeps them under .500 for at least another two games. The winner of their trip to MSG tonight will hold the East's 10 seed for a day and maybe more. The Celtics aren't bad; they're pretty good defensively and rank 11th in net rating. The problem is that they're not all that great either, and there's just not much reason to expect this team to rise above the play-in. At some point, the questions about their future direction will likely grow louder.
KAT and D'Angelo Russell returned for the Timberwolves to help spark a win over the Thunder. Anthony Edwards (22) and Patrick Beverley (20) both scored more than any of the Thunder. Minnesota has a 2.5 game edge over the Spurs and the conference's bottom six. As long as they stick around even on the year, there's not much reason to believe that the bottom of the West has it in them to catch up. As we near the halfway point, the path to the play-in is in clear, which is a great sign for the TWolves. Credit to them for taking care of business so far.
In Thunder-related news, Josh Giddey just became the ninth player in NBA history to grab 15+ boards in two or more games as a teenager. As a side note, Dwight Howard posted 21 such games. Anthony Davis (3) is the only other player with more than two. Chris Bosh, Andrew Bynum, Kevin Garnett, Anthony Randolph, Cliff Robinson, and Isaiah Stewart round out the list, and there's a lot to like about being the ninth guy to walk into that group.
With Mike Budenholzer and Giannis leading the long list of unavailable Bucks, Milwaukee fell to Toronto. They started strong, leading 77-68 at the half, but a long second half drought was ultimately too much to overcome. You won't win many games scoring 34 points in a half. In fact, teams that have scored 35 or less in the second half are just 2-16 this year, and those teams are 57-443 (11.4%) in the last 500 such games, a stretch going back to 2014. Pascal Siakam scored 33 to pace the Raptors, who have won four straight to get themselves back above .500 and within a game and a half of the Cavs and the East's top six. They're having a nice bounce back year with newcomers Scottie Barnes and Gary Trent Jr acting as nice complements for the main holdovers (Siakam, VanVleet, Anunoby).
For Milwaukee, this is two tough ones in a row after a six game winning streak. They've fallen two and a half back of the Bulls and only half a game stands between them and the Heat. The Bucks won't see Kyrie when they visit Brooklyn on Friday, but the Nets might not see Giannis, Grayson Allen, Pat Connaughton, Donte DiVincenzo, or Brook Lopez. It's going to take a strong effort to pull that one out. It likely won't be any easier with the sudden release of Demarcus Cousins. It's not really clear why the Bucks made the move. Cousins was likely never going to play playoff minutes with his defensive shortcomings and the eventual return of Brook Lopez, but he was meshing well with the team and city and playing good regular season minutes at what's currently a position of need for Milwaukee. There's no long-term roster flexibility they have now that they didn't have before despite using that explanation as a shield, and this was simply a money-saver unless it's followed by an accompanying roster move in the next few days. It is true that Cousins couldn't be traded on his current contract unlike players like Ojeleye and Hood, which gives them greater value moving forward. That helps explain why Cousins was the one to be cut. But, considering that they didn't need to cut anyone except for luxury tax purposes, it's a tough pill to swallow.
The Jazz built a lead in the third quarter and held off the Nuggets late to move within a game and a half of the top of the West. Utah hasn't lost to a team other than the Warriors since December 18 as part of an 8-1 run. They're playing as well as anyone, and it's been that way all season. Last night, Bogdan Bogdanovic dropped 36 points and pulled down 11 boards to help stave off a monster 26-point, 21-rebound triple-double from Nikola Jokic. Playoffs included, that's the sixtieth individual game in NBA history of 25+ points, 20+ rebounds, and 10+ assists, and it's Jokic's third, which ties him with Kareem for fourth most all time. Elgin Baylor (6) and Oscar Robertson (8) rank third and second. Those four combined account for one-third of all 25, 20, and 10 games in NBA history, and they still have less than Wilt alone (26). There's your Crazy Wilt Stat of the Week. Since 2000, there have only been six of these games. The other three outside of Jokic belong to Luka, Cousins, and…David Lee.
With Damian Lillard, CJ McConnell, Jimmy Butler, and Bam Adebayo all out, the Heat picked up a narrow win in Portland behind a 25-point, 5-assist, 6-rebound effort from Max Strus. Strus has taken some significant steps in his third NBA season to become a reliable piece of Miami's rotation, and he took advantage of the current holes in that rotation to shine in his return from his own absence last night. Also of note – Omer Yurtseven put up a 14 and 16 double-double. That makes it ten straight games with 12 or more rebounds for the rookie, who's seen his role expand recently with Adebayo's injury. That's tied with Clint Capela for the longest such streak all season, and Yurtseven is sixth among all rookies in total rebounds despite ranking 18th in minutes played. He's been an animal on the boards.
For Portland, Anfernee Simons has been a bright spot in a rather depressing season. His role has increased even further this year after a solid season last time around, and he's averaging 35.5 points and 7 assists per game over his last two with both Dame and CJ out. That's a good sign for the future. Small market teams need players like Simons to work out, and he's made a lot of good progress in that regard over the last season and a half. It's worth noting here that he's still just 22 despite this already being his fourth NBA season.
This also happened near the end of the game –
I don't know what Herro thinks he's doing there, especially after all the outrage a month ago when Jokic shoved Markieff Morris in the back. And that was at least coming after Morris did something you're not supposed to do. Nurkic just set a good screen. You can't respond like that. It's also funny that most of the captions you'll see for this video make it sound like Nurkic tried to throw a haymaker when he really just flicked out his left hand in Herro's direction. It'll be a travesty if he gets a more severe punishment for this, though he does deserve something. You can't "swing" at anyone either, no matter how strong the swing is.
The Hawks closed the night with a win after they held off the Kings. Any win you can get without Trae Young is a good win, so Atlanta will be pretty happy with this one. They're still the East 12 seed, but there's not much room between teams in the middle. Even the 5 seed is within four games. That said, we're getting to the point in the season where you kind of have to stop expecting middling teams like the Knicks, Celtics, and Hawks to have anything more in the tank this year. It's not clear that this Atlanta can be anything more than a play-in team, which would be a disappointing step down after last year's progress. It's important to remember with teams with young cores that progress isn't always linear, but the comparison I've drawn in the past between the Hawks and Celtics still stands. A conference finals appearance (or two in Boston's case) with young stars guarantees nothing.
For Sacramento, it's a good thing they're in the West. They'd be three games back of the East's top 10 with a few teams between. Instead, they're just half a game behind the Spurs and the West's 10 seed. Again, that possibility being there doesn't mean that they'll grab it and take advantage at some point, but there does figure to be a lot more margin for error than usual when it comes to the last West play-in spot.
NCAAM
It was a busy day of college hoops yesterday, starting with some A10 action. Davidson opened their conference account with a strong win over St Joes. They're now 11-2 (1-0) and well on their way to an at-large bid if they continue to take care of business.
VCU also picked up a win in their first conference game, knocking off Dayton 53-52. Beyond Davidson, we're probably looking at VCU, St Louis, St Bonaventure, and Rhode Island (not necessarily in that order) as the teams with the best shot of earning a bid without winning the conference tournament. This is a conference that typically sends 2-3 teams, and they've sent as many as 6 in the last decade. VCU is now 8-4 with wins over Syracuse, Vandy, and Dayton, and their losses (Baylor, UConn, 12-3 Chattanooga, 7-2 Wagner) are far from fatal. There's plenty of work to do to reach their 13th tourney since 2000 – and their tenth in twelve years – but the opportunity to make it happen is certainly there.
Richmond got their first A10 win too, though it took them three tries instead of one. Their game with a UMass team returning from a long break was over at half before the Minutemen made things look competitive in the second. It's hard to see an at-large path for the Spiders at this point, but they can at least position themselves well for a shot at the conference tournament title. They're still a decent team.
In the ACC, Louisville picked up another narrow win to move to 4-0 in conference play. All four of those wins have come by 5 or less points despite relatively weak competition, which isn't the greatest sign for sustainability, but the Cardinals are in an okay spot for now. The ACC is really poor this year, at least relatively speaking, so consistently beating bad teams close might actually be enough to go dancing. I was looking for an upcoming prove-it stretch, and there really isn't one on the schedule.
Miami stayed undefeated in conference play too, moving to 12-3 (4-0) on the back of a great second half. They entered the locker room down 30-44, but they stormed back, robbing Syracuse of a quality road win. Unfortunately, Miami -2 was an absolutely brutal bad beat –
It's a little easier to take those on a positive day, but that still hurts.
For further proof of the ACC's weaknesses, just look to UNC, who couldn't handle a trip to South Bend. At 10-4 with no bad losses, the Tar Heels will likely be fine, but they're certainly not great. It's not clear that anyone in the conference outside of Duke can call themselves anything more than an average tourney team. Notre Dame, meanwhile, is quietly building a decent resume. 8-5 with the loss to Boston College is less than ideal, but wins over Kentucky and UNC will carry some weight. If they can keep picking up conference wins, they've got a shot.
Houston rolled South Florida, which wasn't unexpected. They're now 2-0 in AAC play, and it's not easy to see a team that's going to challenge them at the top of the conference. SMU can move to 12-3 (3-0) with a win over Cincy tonight, which would make them the clear favorites for the role of Houston challenger.
UCF might have been a candidate, but their home loss to Temple won't do them any favors. Just five days ago, they were 9-2 with wins over Miami and Michigan. Now they're 9-4 with losses to SMU (not bad) and Temple (not great). It's not time to hit all the alarms quite yet, but there's not a whole lot of room for error in AAC play. There are few opportunities for true quality wins and plenty of opportunities for less-than-ideal losses. This week, UCF missed a chance at the former and picked up one of the latter.
It turns out post-covid Tulane won't end up running through the conference undefeated. They fell to ECU in overtime last night, and they're now 5-7 on the year. ECU might be an interesting team. They're 10-3 with essentially 0 quality wins and 0 bad losses. The rest of January – @Temple, @Cincy, Memphis, UCF, @Houston, @Memphis, Cincy – will tell us if they have something brewing this year.
Iowa State held on late to pick up a big win over Texas Tech. It was another brutal beat with TTU covering on a buzzer-beating half-courter that had no impact on the win-loss result, but I luckily didn't have this game on the card. This was a great bounce-back for the Cyclones after their loss to Baylor, and it suggests that they're capable of being a factor in the Big 12 title race after their hot start to the season. These are the kind of games great teams win, and it's becoming harder and harder to discount what Iowa State has going. They have a really good team.
Villanova murdered Creighton 75-41, returning the favor after a 20-point road loss to the Bluejays just a few weeks ago. Nova has won three in a row since, and they're right back at the top of the Big East. If you're Creighton, you'll absolutely take a split of the season series, and bounce-back opportunities against Providence and Xavier await next week. Right now, both of these teams figure to be dancing.
DePaul's nightmarish conference start continued with a close loss to St John's. Their 9-1 non-conference record has quickly turned to 9-4, and, of course, Villanova is next up on Saturday. The easiest game on their schedule between now and a February 9 date with Georgetown is probably either a trip to Marquette or a home game against UConn, which is just ridiculously tough. It's not a good time to be a Blue Demon. On the flip side, there are still plenty of opportunities ahead to turn this ship around. Glass half full. For St John's, this is a solid way to begin conference play. After close losses to Indiana and Pitt (and a blowout loss to Kansas), it's still not clear whether this team can challenge for an at-large spot. We should find out soon. Providence (twice), Seton Hall (twice), Villanova, Creighton, and UConn are all on the schedule by February 1.
Michigan State picked up a relatively comfortable win over Nebraska with a strong second half. That shouldn't surprise anyone. MSU is now 4-0 in Big Ten play. Elsewhere in the Big Ten, Northwestern's hopes took a hit with a home loss to Penn State. That's a loss you really can't afford to have with all of the challenges of Big Ten play. You have to win the winnable games.
Buffalo finally got in the MAC win column with a 99-88 win over Bowling Green. With Western Michigan, Ball State, and Central Michigan up next, they'll have some time to keep building ahead of a crucial Kent State, Toledo, Ohio stretch at the end of January.
Alabama rolled in the second half to beat Florida. So far, they've picked up right where they left off last year in SEC play. Next Tuesday: Auburn @ Bama. Start getting ready.
Credit to Ole Miss for hanging tough with Tennessee despite their decimated rotation. They held the Vols to just 19 first half points and then forced OT. Scoring is again an issue for Tennessee. They managed just 52 points in losses to Nova and TTU, and they scored just 5 points in the last six minutes of their loss to Alabama the other day. This is a good team, but they might not have the offensive horsepower to reach beyond that.
Chattanooga moved to 12-3 (2-0) with a road win over Wofford. They beat VCU as we said earlier, and their worst loss was by two points to an 8-5 Charleston team. The Mocs have gone dancing eleven times since moving to D1 in the last '70s. Can they earn a bid for the first time since 2016? An at-large bid is likely out of the question, but they're shaping up to be a real threat in the Southern conference tournament.
TODAY'S PLAYS
NBA record: 76-75-3 ATS (11-21 Underdog ML), 10-12-1 O/U, 0-1 parlay
CBB record: 67-94-2 ATS (3-13 Underdog ML)