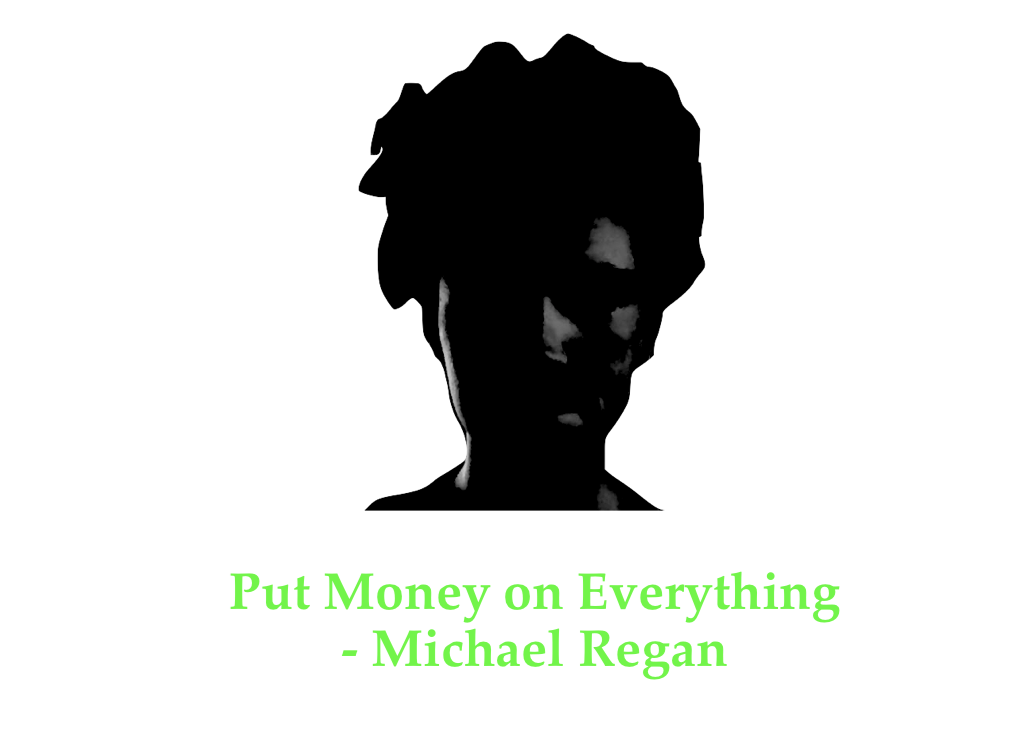 Let the odds roll where they may, but may that be in our favor today and everyday. For we enter into the ring each morning with renewed hope, and it hurts the soul to leave with that hope crushed. Grant us the control to know when a bet has lost, for the temptation to jump into a hole that never stops is often too strong to stop by ourselves. Bring us towards the light that shines on the winners, and deliver us from the misfortune of being wrong without end. Amen.

The Gambling Prayer

It's been a tough stretch here at Mike Bets. The lab has been on fire, and not in a good way. Everything is trending down. I've been taking way too many hits for way too long, but today we rise from the mat again. At some point, the punches will land in the opposite direction.
What happened in yesterday's games?
The Bucks rolled against the Magic to gain a 2-1 series lead. They were up by 27 at half, and Giannis dominated with 35 points, 7 assists, and 11 rebounds in just 31 minutes. Khris Middleton partially returned to scoring form with 17 points, but it was his all-around game (6 assists, 8 rebounds) that stood out. Brook Lopez and Eric Bledsoe both played well in support. DJ Augustin, Terrence Ross, and Nikola Vucevic combined for 64 to keep the Magic somewhat close in the second half. The series is firmly back in Milwaukee's hands, and another win tomorrow would essentially seal the deal.
The Heat scored 74 points in a first half offensive explosion and then held off a strong third quarter from the Pacers to go up 3-0. The series is over, and Miami will be looking to officially finish it as soon as possible. They had four twenty-point scorers in Jimmy Butler, Goran Dragic, Tyler Herro, and Bam Adebayo, and Duncan Robinson and Jae Crowder also scored in double figures. The Heat made eleven threes in the first half and shot 24 more free throws than the Pacers, who pulled within four with a 34-20 third frame. Indiana was close until the final minutes, but they couldn't get it done down the stretch. Malcolm Brogdon starred with 34 points and 14 assists in the losing effort.
The Rockets, still without Russell Westbrook, came close to matching the Heat in taking a 3-0 lead. Instead, the Thunder made a number of clutch plays late before dominating in overtime after James Harden fouled out. Dennis Schroder, Chris Paul, Shai Gilgeous-Alexander, and Danilo Gallinari all scored at least 20 points, and Oklahoma City delivered with their backs up against the wall. Luguentz Dort's defense played a key role in his second career playoff game. James Harden (38) and Jeff Green (22) led a Houston team that shot 15-50 from three. Harden, Eric Gordon, and PJ Tucker combined to make just six of twenty-eight attempts from deep. Given those numbers, the Rockets have to be feeling good about their ability to reassert control with a third win tomorrow.
LeBron James produced 38 points, 8 assists, and 12 rebounds in a vintage effort to give the Lakers a 2-1 series lead. Anthony Davis went for 29, 8, and 11 alongside James, and the Trail Blazers couldn't stop or keep up with Los Angeles's two stars in the second half. Damian Lillard, CJ McCollum, and Carmelo Anthony combined for 82 for Portland, but they were fighting both the Lakers and their own depth issues. It was a losing battle, and LA is the clear favorite to move on. The Blazers will need a better effort from their supporting cast tomorrow to stay alive.
Now onto the picks, where I try to dig out of this hole that I've been burrowing down into with a massive drill.
Yesterday's Results –
I started off well with the Bucks game, but then everything crashed and burned. The last three games were not fun at all. At some point, this has to turn around. Right? It's getting really bad. I'm now down about $180 on these picks over the last two weeks. That has to mean I'm due for a hot run at some point.
Playoff Record: 19-21 on individual bets, 0-4 on parlays -52.31
Total Record: 61-68-1 on individual bets, 5-33 on parlays, -114.84
Today's picks –
The Sixers lost Game 1 and Game 3 by exactly eight points. When they've turned in a good effort, they've kept Boston relatively close. They won't shoot as poorly as they did on Friday, and they keep this one close too.
It's Philly's last stand. They won't win this series, but they get one win today. Joel Embiid carries the Sixers to victory.
Joel Embiid Over 30.5 points (-110)
Embiid is averaging 30 points per game this series. With everything on the line, he tops that number.
Clippers and Mavs Over 231.5 (-110)
With Luka Doncic a game-time decision, it doesn't make sense to take on this game's spread. Take the over instead. This number has been topped easily in the last two games, and LA and Dallas combined to score 228 in Game 1.
Raptors -13.0 (-115) – LOCK OF THE DAY
The Raptors have easily topped this number twice in this series, and the Nets really struggled without Joe Harris last time out. This is a veteran team looking to convincingly close out a sweep, and they get it done against a depleted Brooklyn squad.

Utah has won the last two games by 56 combined points. Can't pick Denver until that changes.
Good luck everybody. All bets on my end are $10 unless otherwise noted.