Thoughts on Kobe
4 min read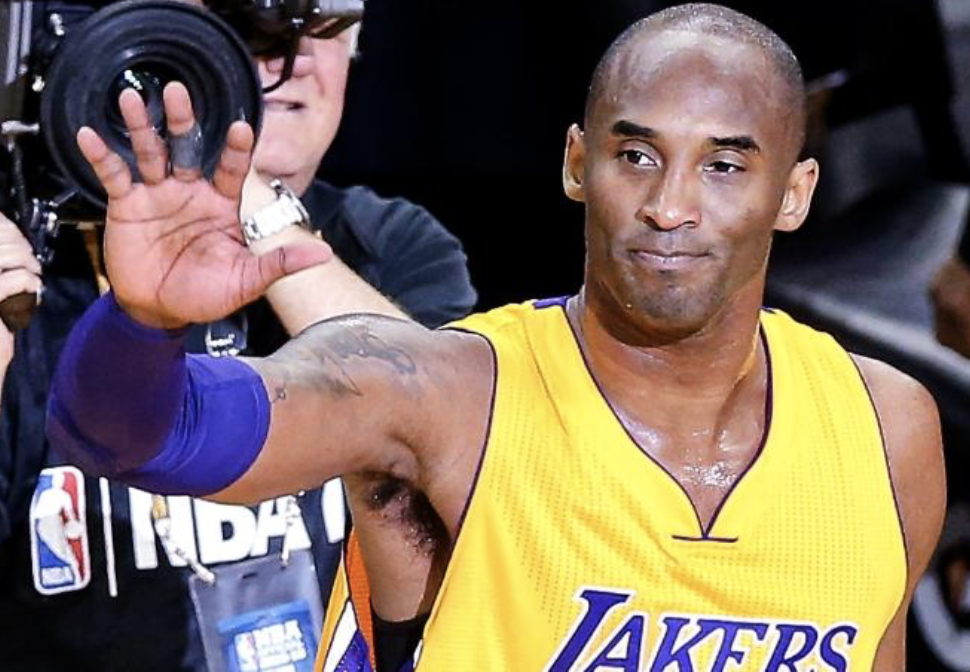 I didn't believe it when I saw it. "Kobe died." What? It had to be a joke. Those words didn't belong together. Not now. Not the night after I had seen Kobe in the spotlight, passing a torch of sorts to LeBron in a special basketball moment. I immediately opened Twitter, and there, at the top of the trend list was his name. Kobe. I clicked. A TMZ report. A helicopter had crashed in California. No one had lived. Kobe was one of the victims. I still didn't believe it. How? That feeling of disbelief was still with me. A pit in my stomach. A weight in my throat. Then it got worse. His daughter. Thirteen. Basketball dreams. Gone. A legendary baseball coach. Gone. His wife. Gone. Their daughter. Also thirteen. More basketball dreams. Gone. Another mom. Gone. Her daughter. Thirteen too. Dreams too. Gone. An eighth victim – a mom, an assistant coach, a wife. Gone. The pilot. Gone. All out of nowhere. They were here. Now they're gone. Why? I didn't believe it when I saw it. I'm still not sure that I do.
***
         Kobe was my first favorite player. The Bucks weren't all that great. There was no one special there, and, as a young kid I really didn't understand the meaning of a hometown team. I was drawn to Kobe. The talent. The work ethic. The grit. The confidence. I wasn't aware of what he had done with Shaq in the early '2000s. Of the time he had scored 81 points. Of the MVP or the scoring titles. I wasn't really aware of much of anything. I just knew that Kobe Bryant was something special. He played like he knew it too, but that doesn't mean much in the NBA. Almost everyone has swagger. Almost everyone believes they're great. Almost no one is afraid to let you know it. Kobe was on a different level. He knew he was the best because he had tirelessly trained to be the best. It was all he knew. He had formed an unbreakable connection with the game, forged during hours in the gym and on the court that few could even fathom, nevermind accomplish. Kobe didn't just believe he was great. He knew it to be true, and everyone else knew it too. 
***
          I'm sitting here the morning after, trying to get some sort of grasp on this whole thing by putting some of my thoughts into words. I have rarely felt an ache like I did yesterday. Just a pure sadness that I couldn't let go. I think the hardest part of all of it is the shock. Kobe was the ultimate fighter and grinder. It's hard to go anywhere around him without hearing the legendary stories of his work. He slept only because he needed to. He was in the gym like it was his home. He tore people apart, and then he did it a few more times for good measure. He was the ultimate winner because he never let failing or succeeding stop him from going all-out the next time around. Kobe Bryant was more than a man. He was a legend. One of the rare people who seem indestructible, strong beyond belief, maybe even machine-like or invincible. When we watch him stare down Matt Barnes, never even coming close to flinching, we watch a man who has seemingly conquered fear and shortcomings. Of course, this isn't true, but it felt that way. Kobe seemed larger than life, larger than us, larger than death. Then his helicopter crashed. I didn't believe it when I saw it. I'm still not sure that I do.
          I don't know how we will move beyond this. Kobe had just gotten started on his post-NBA career, and it was already off to an incredible start. He was seemingly turning from the cold-hearted killer that had given him an air of invincibility to a more genuine man. You could see it in his daughters. He was a titan, and his impact on the game and on all of us in future decades would have been immense. Now we have to make up for that impact on our own. His daughter seemed poised to follow in his footsteps. Another Kobe, but this time Gianna. We'll never know what her impact might have looked like. Now we have to make up for it on our own. Their family is left to grieve, left to live without a father and a husband. Without a daughter and a sister. I can't fathom it, and I don't think I could bear it if I was ever faced with it directly. Seven other lives were lost yesterday as well, and while their impact might not have been as visible to us all, it is still an unbelievably tragic loss. A number of kids will have to grow up without a parent, some without both. Somewhere down the road, grandkids will be without a Grandma or Grandpa. Brothers, sisters, friends, coaches. Gone. This one was a slap in the face, and I hope I can respond to it like I should. This was a brutally painful reminder that life's beauty comes with fragility. And the longer we put off finding and focusing on the former, the closer we come to experiencing the latter. 
          Kobe Bryant died yesterday. Still don't believe it. Maybe never will. What I do believe is this – Kobe made the most of the time he had. From the wreckage of yesterday's tragedy, we need to find the ability to do the same.