Mike Bets #241
9 min read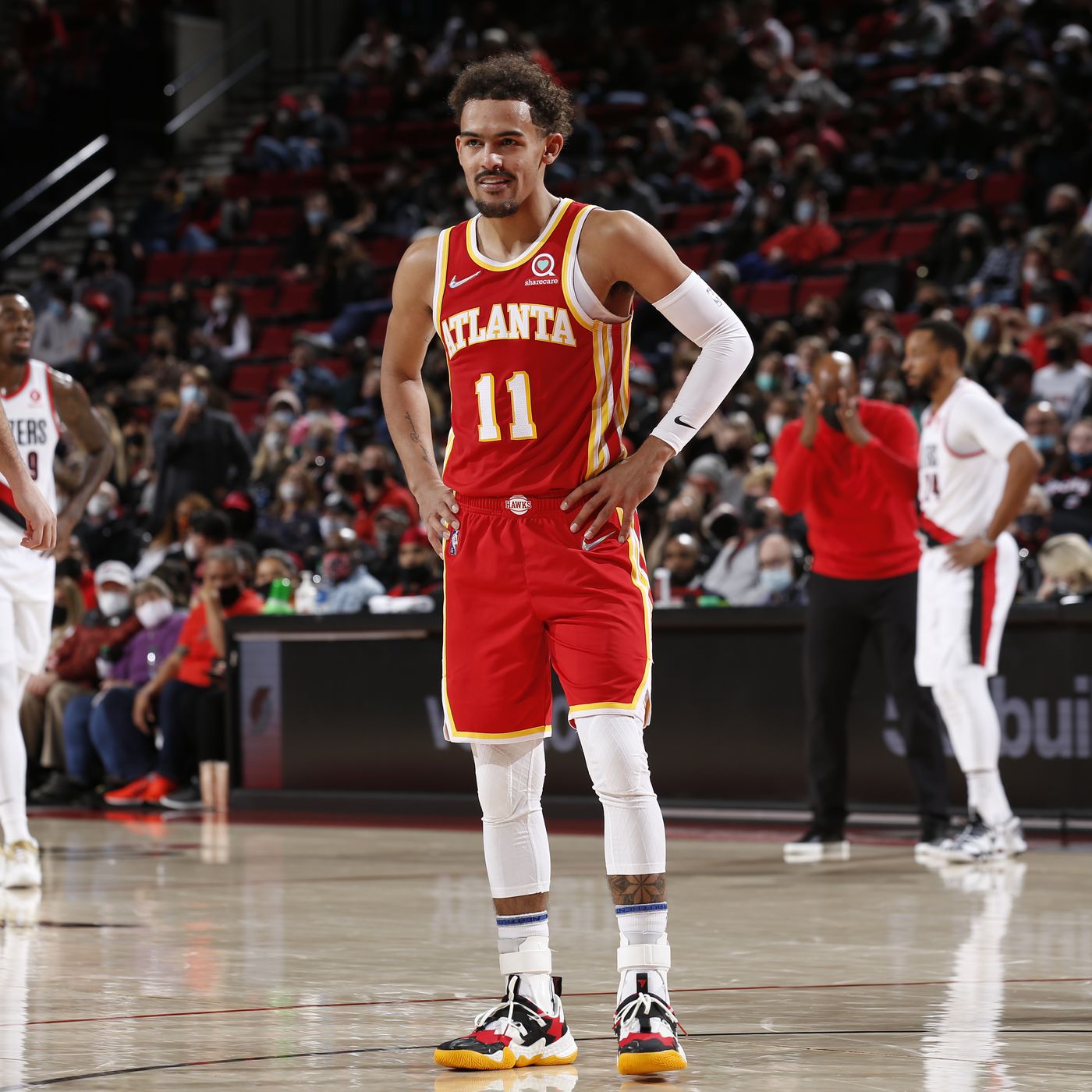 Happy Friday. Yesterday was an 0-2 NBA day, which puts me under .500 ATS for the first time all year. It's been a steady trickle down after the hot start. Let's try to climb back up. Also went 4-5 CBB. That's a pretty normal night. I'm 22-27 on my last forty-nine college plays, which is an improvement from the start of the year. We're getting there. Before we try to find some Friday winners, let's run through yesterday's recap.
NBA
The Celtics took a 63-47 lead over the Knicks into half and then absolutely blew it. This was a tough loss on their -1.5 line, but it was a tougher loss for Boston. They're now 18-21 and have lost five of seven to fall out of the play-in zone entirely. Included in that seven game stretch – this evaporated 16-point halftime lead, allowing the Bucks to turn a 15-point halftime deficit into a Christmas Day win, the neck-and-neck loss to the Spurs Wednesday night that ended with Jaylen Brown smoking a fast break layup that would have caused OT, the loss to the Timberwolves where they blew an eleven-point halftime lead, and the historically inefficient shooting night against the Clippers. That's a brutal run of games, and it might be the breaking point that causes a significant push to make some moves. This team needs more playmaking; the only question is whether they can find an actual upgrade through trade without burning all of their draft capital (not smart given how far away they are from truly contending) or giving up Brown or Jayson Tatum (probably still a ways away from this being on the table). The good news – New York comes to town tomorrow night. The chance for revenge comes early.
The Knicks, meanwhile, will take sole possession of that 10 seed for a little while. On the flip side of Boston, they've won five of seven. Evan Fournier was the driving force last night with his 41 points, making for some crazy Fournier v. the Celtics stats –
He's averaging 35 points against the Celtics in three games. In his other thirty-five games, he's averaging just 11.7 points per game.
Fournier has made 20 threes (6.7 per game) against the Celtics. He's made 81 (2.3 per game) against all other teams.
He's yet to score less than 32 points against Boston this year; his season high against anyone else is 26 (Lakers).
Fournier even steps up on steals against the Celtics. He's averaging 2.3 per game in those three games and just 0.77 per game across his other thirty-five appearances.
The man loves to play against the team he finished last season with.
Brandon Ingram stepped up with 32 points to lead the Pelicans past a Warriors team down Steph and Draymond. That stops a three-game skid for New Orleans and pulls the Spurs and the 10 seed within just two games. It's hard to be very upset about losing three in a row to the Bucks, Jazz, and Suns, but picking up a win here against a depleted Warriors team felt a lot more obtainable. New Orleans got the job done, and that's something they're going to have to do a lot more of during the second half of the season. Recent reports suggesting Zion's rehab has moved off-site don't exactly inspire confidence in an expedient return, or any sort of return at all, leaving that potential external spark to the season as much of a question mark as ever. While the Pelicans have some decent pieces and are an okay 13-17 when Ingram plays (and 8-9 when he plays 35+ minutes), there's still a lot of work to be done. The good news is that the Kings, Blazers, Thunder, and Rockets have been essentially as bad – or clearly worse in the case of OKC and Houston. The problem is that all five of those teams have been significantly worse than the West's top 10, including the 10 seed Spurs, who rank 6th in the West in net rating ahead of Minnesota, Denver, and both LA teams.
For the Warriors, this drops them a game back of the Suns and the top seed. That's not something they wanted to happen, but they also won't lose a ton of sleep over it given the absences and the pending return of Klay Thompson. Like I said the other day though, Golden State does have some things to work through offensively. We'll see what Klay is able to provide early on in that regard.
The Grizzlies smashed the Pistons in Memphis. Saben Lee led Detroit with 14 points off the bench, which tells you what you need to know about how this one went. Jaren Jackson Jr (27 minutes) was the only Grizzly to be out there for more than 25 minutes. Memphis is now 26-14 and a full five games ahead of the Mavs and the 5 seed. The same distance lies between them and the Suns at the top. Taylor Jenkins is up there with Billy Donovan at the top of any coach of the year list right now. One more note – Memphis's run started when they went 10-2 with Ja Morant out. Since he returned, they're 7-2. Turns out they found something beyond getting a temporary boost from an unexpected absence.
The Suns finished off the Clippers in the last game of the night, and that helps them move into sole possession of the West's top seed. Chris Paul's 14-point triple-double and Cam Johnson's 24 points keyed things for Phoenix. For LAC, that's eight losses in eleven games. They've fallen to 5-8 without Paul George, which is still rather impressive considering that Kawhi's been out all year. There's good news on that front too; recent reports suggest Leonard is progressing well and could very well return this season. The Clips are far from being out of the woods as far as giving themselves a postseason shot goes. They're the 8 seed and just 3.5 games up on the 11 seed. But they're also just 1.5 games back of the Mavs and the 5 seed and have done well to stick around the playoff picture so far. That's their job until Leonard comes back. The first half of the season has been a success.
NCAAM
Cincinnati steamrolled SMU, a team that had won eight in a row and was looking like the best early candidate to push Houston in the AAC. One game obviously doesn't put SMU's season on ice, especially a loss to a solid Cincy team with some quality wins and the same 11-4 record as them, but this just about completely stops all the momentum the Mustangs had. Cincinnati was coming off a loss to Tulane where they trailed 25-48 at half, and SMU never really contended in this game. There's no doubt this makes it harder to see them posing a real threat to Houston. From a more zoomed out view, both teams will have a shot at securing an-large bid if they have a strong conference showing. Cincy picked up a decent win here but already has one bad AAC loss. SMU picked up a solid win over UCF and then missed another opportunity here. There's plenty of work ahead for both.
Indiana used a strong second half to pull away from Ohio State in Bloomington. That moves the Hoosiers to 11-3 (2-2), and it'll help take some of the sting out of their road loss to Penn State earlier in the week. This was a really good win, but there's still a lot of work to be done for Indiana. They've yet to win in on the road, and this was their first win over a team in the top 90 of the NET rankings (OSU is right around 25th). The 11-3 record doesn't tell the full story. Ohio State hasn't been flawless away from home either with a 3-3 record, but that's what tends to happen when you play Florida, Xavier, Indiana, and Seton Hall (the lone win here outside of PSU and Nebraska) outside of your own building. That win over Seton Hall and elite home wins over Wisconsin and Duke have the Buckeyes well on their way to going dancing with a good seed. In other Big Ten action…
Wisconsin moved to 12-2 (3-1) with a convincing win over Iowa. I think there's a chance the Badgers push the top 10 in Monday's AP Poll. That's a big jump from 23, but it's hard to have a better week than winning at Purdue and then knocking off Iowa. The loss drops the Hawkeyes to 1-3 in Big Ten play. They have two top 75 wins (Utah State, Virginia) but are 0-4 against the top 60 (using NET). Granted, all four of those losses came to teams in the top 25, but just goes to show that Iowa is lacking quality wins right now.
Illinois dominated the second half to beat Maryland. Kofi Cockburn (23 points, 18 rebounds) is a beast, and he and Wisconsin's Johnny Davis (31.5 points and 11.5 boards per game this week) are generating a lot of early Player of the Year buzz. I'm pretty high on Illinois. They've been really impressive since that bad four-game stretch at the very beginning of their season, and I'm excited to see how they handle Michigan, Purdue, and Michigan State (all at home) throughout January. Maryland, meanwhile, isn't going anywhere this year. They're 8-6 with one borderline top 50 win (Florida) and absolutely nothing else.
Both UAB, who I've talked about a few times, and Louisiana Tech, who went to the NIT semis last year, are now 3-0 in Conference USA play. UAB moved to 13-3 overall with a road win over the North Texas team that beat Purdue in the first round of the tournament last year. LA Tech moved to 12-3 with a disposal of UTEP behind a strong first half. Both teams are worth keeping tabs on this season.
Loyola Chicago picked up a really good, close win over San Francisco in a weird game. There was nothing weird about what happened on the court, but this was a late addition to the schedule after covid left an open slot for yesterday on both sides. Loyola hadn't played a game in 26 days either. These two are now a combined 23-4 with three top 100 wins each. We should see both in the Big Dance.
Wagner charged back late to beat Bryant, move to 8-2 (3-0), and confirm that they are the NEC favorites, just in case anyone was wondering.
Belmont won by 40 in their first OVC game of the year, continuing where they left off against the bottom half of the conference last year. I talked a little while ago about them and Murray State running the OVC, and it should be another good race between those two this year.
We got more Pac 12 action than we've seen in a while yesterday –
UCLA rolled Long Beach State in just their tenth game of the season. They're 9-1.
USC moved to 13-0 with a win over Cal, sticking with Baylor and Colorado State as the last remaining undefeated teams.
Colorado picked up a nice win over Washington State to give their resume a little boost. USC, UCLA, and Arizona all look like very good teams, but the Pac 12 is ugly beyond that. It's hard to see this being more than a four bid league. Right now, I see Colorado as the easy favorite to earn that fourth bid with Washington State, Stanford (also already beaten by Colorado), Cal, and maybe Oregon being the only other teams that you could potentially point to as having a shot.
Utah lost to Washington in game between teams that entered with a combined record of 13-12. Like I said, things aren't very pretty out west.
Stephen F. Austin won their first ever WAC game, picking up an impressive win over Abilene Christian. The expanding WAC likely isn't quite ready to start sending multiple teams dancing, which means these wins aren't exactly crucial for resume purposes. The thing that matters is being ready for that conference tournament, and both these teams will have a shot there. That said, this is a great confidence booster for the Lumberjacks.
BYU rolled past Pacific in their WCC opener. It's still hard to get a read on BYU. They've had some great performances and some frustrating ones. But they're well on their way to being able to feel good entering Selection Sunday, especially if they keep taking care of business in games like this.
TODAY'S PLAYS
NBA record: 76-77-3 ATS (11-21 Underdog ML), 10-12-1 O/U, 0-1 parlay
THE ANDREW GAETA SPECIAL: Patty Mills O3.5 threes (+125)
CBB record: 71-99-2 ATS (4-16 Underdog ML)