Mike Bets #242
9 min read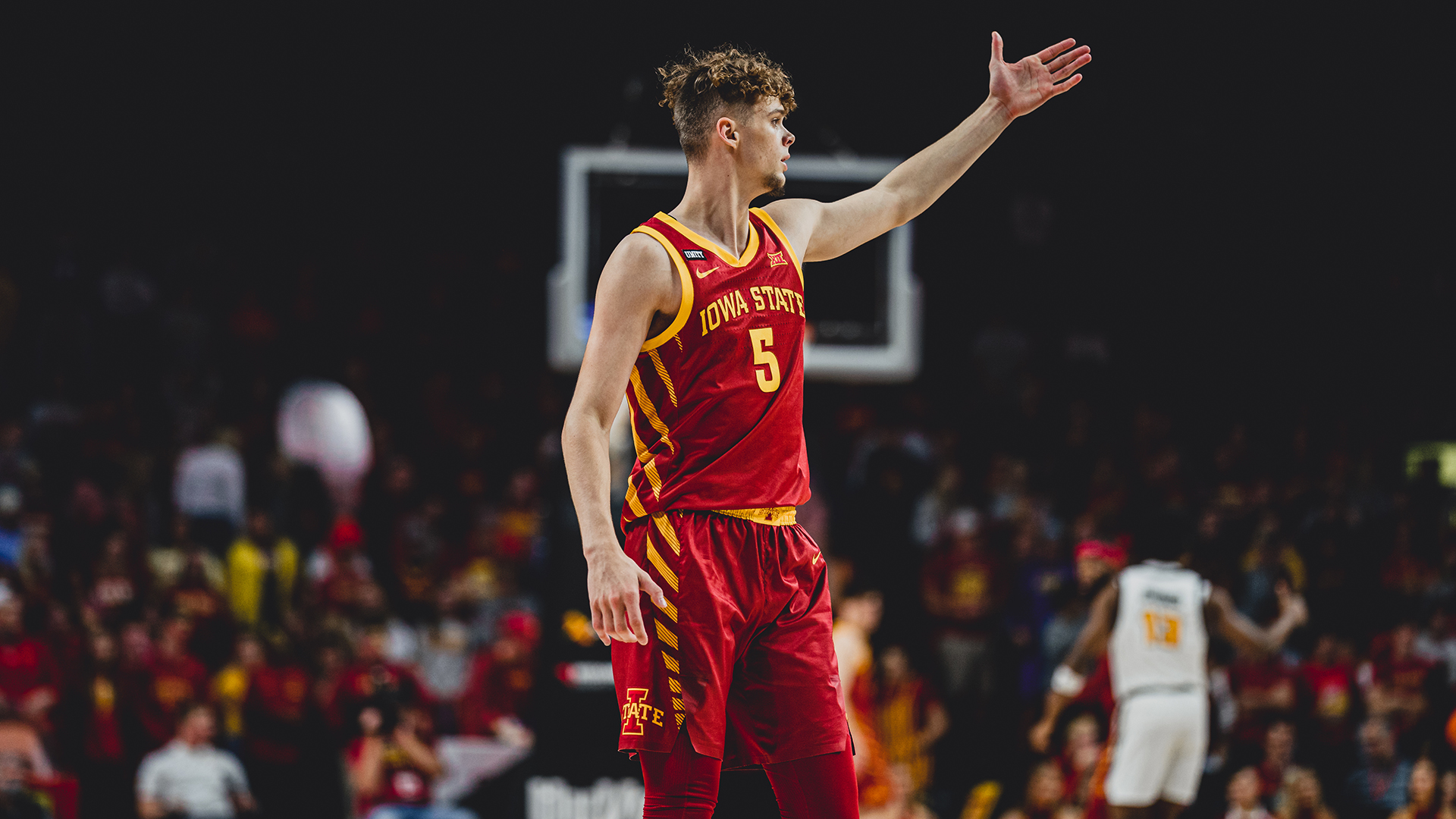 Happy Saturday. Yesterday was a 2-1 CBB and 3-3 (3-2 ATS) NBA day, which we'll take any time. Let's try to build on that today with a huge college slate. But first, yesterday's recap.
NBA
The Sixers won the first quarter 39-19 and never looked back, beating the Spurs by 19. The last three quarters were all decided by two or less points. Joel Embiid (31 points, 7 assists, 12 boards) and Dejounte Murray (27, 9, 5) both showed up for this one, but Philly leaned on a much bigger effort from the rest of their rotation, led by Tobias Harris and Seth Curry. Embiid is a no-doubt All-Star and very likely starter, as he should be, but Murray deserves some more respect than he received from the first session of fan voting. Here are some of his Western Conference ranks and other statistical notes –
25th in scoring (18.2 ppg)
12th in rebounding (8.3 rpg)
One of four players in league (Harden, Luka, Russ) averaging 8+ rebounds and 8+ assists per game, first in the former and second in the latter among that group and ahead of Luka and Russ in both
One of seventeen players in league (8 in WC) averaging at least 15, 5, and 5. 16th in scoring, 2nd in assists, 3rd in rebounding within that group
1st in steals (2.1 spg). Leads league, not just WC here.
21st in PER (min. 250 minutes)
48th in win shares per 48 minutes (min. 250 minutes)
10th in BPM (min. 250 minutes)
15th in defensive BPM (min. 250 minutes)
18th in offensive BPM (min. 250 minutes)
That's not a surefire All-Star resume. LeBron, Jokic, Paul George, and Steph are all locks to be starters. Luka and Ja will both be All-Stars regardless of who grabs the last starting spot. Chris Paul absolutely deserves a spot, as does Rudy Gobert. From there, we're already down to just four slots for a list of candidates that includes Murray, Devin Booker, KAT, Russ, AD, Dame, Donovan Mitchell, Draymond, and Andrew Wiggins. My best guess from there would be Booker (essentially a lock), Mitchell (also very likely in), KAT, and Draymond, and AD and Dame will surely make a push with the importance of points and name recognition in All-Star selection. Without doing my usual deep dive that won't come until the end of the month, I don't really have strong opinions on whether Murray deserves an All-Star spot or not. Right now, I don't think it would be a travesty if he misses out, assuming that it's not Dame and AD making it instead.
But Murray does a whole lot of things at a very high level and has scored enough to easily lead the Spurs (15th in net rating) in scoring. He's been their best player without question, and he deserves a little more love nationally, even if he doesn't end up finding a spot in the All-Star Game.
The Raptors hit the ground running in the second half on the way to a comeback win over a decimated Jazz team. Fred VanVleet posted his first ever triple-double (37, 10, 10) to help spark the second half charge. He scored 24 of those points in the key third quarter, where the Raps turned a 13-point halftime deficit into a 2-point lead. VanVleet is another player that deserves his props. He's averaging just under 22 points, 7 assists, and 5 boards per game, making him one of just twelve players in the league with at least 20, 5, and 5 averages, and he's 12th in the league in offensive BPM. I talked about the East All-Star situation with Jrue Holiday last week. I think VanVleet sits right with Holiday as one of the guys that would be deserving of one of the last few spots, and I would have no issue with seeing him get it. The way I see it, it's those two, Malcolm Brogdon, Domantas Sabonis, Jayson Tatum, and Garland/Allen from Cleveland fighting for three spots. One of the Cavs should get one, which leaves the other six, including the other Cav, to duke it out for those last two spots. Giannis, KD, Harden, Jimmy, Embiid, LaVine, DeRozan, and LaMelo would be the first nine here, though as is seemingly always the case these days, you could argue Butler hasn't played enough to warrant a spot.
This loss won't hurt the Jazz too much, especially considering that they ran out maybe the weakest pre last week of the season lineup (at least relative to a team's potential lineup) in league history. With Gobert, Mitchell, Ingles, O'Neale, Bogdanovic, Conley, Clarkson, and Gay unavailable, Utah started Elijah Hughes, Eric Paschall, Jared Butler, Hassan Whiteside, and Trent Forrest. They played Malik Fitts 21 minutes. I had never heard of Malik Fitts, which doesn't happen very often.
Giannis returned from a non-covid illness to lead the Bucks past the Nets in Brooklyn with Bobby Portis playing a big first half role and Khris Middleton stepping up down the stretch. This was a nice win for Milwaukee after two straight losses, and it moves them back into a tie with the Nets for the East 2 seed. Both are 2.5 games back of the streaking Bulls. Also of note – the Bucks are now 2-0 against Brooklyn on the season. One win in their two spring matchups, and they'll hold a potentially important tiebreaker.
For Brooklyn, this wasn't a particularly fun game. They trailed from start to finish. Everyone outside of KD struggled to get going offensively, leading to a 6-27 shooting night from deep. Milwaukee didn't exactly blow them out of the water, shooting 16-45 from beyond the arc, but it's still tough to win a game these days shooting 22% on threes. It's also worth noting that the loss drops the Nets to 0-8 (0-6 at home) against the league's top 8 teams (Bulls, Bucks, Warriors, Jazz, Suns, Grizzlies, Heat, and then the Nets who can't play themselves). That seems less than ideal. The wildcard that is Kyrie Irving's playoff status will always keep Brooklyn feeling like they have an extra card behind their back, but things aren't picture perfect right now. They're ninth in net rating – behind Cleveland, Milwaukee, Chicago, and Miami in the East – despite both KD and Harden missing five games or less each, and the rotation around those two has been all over the place all season.
Speaking of the Bulls, their win over the Wizards gave them nine in a row and thirteen out of fifteen. They're flying high with a 2.5 game lead at the top of the East. Interestingly, they're just ninth in the league in net rating over that fifteen game span despite holding the league's best record at 13-2. The defense has fallen off, ranking 22nd in that stretch of games. A decent amount of that can probably be attributed to Alex Caruso missing all of nine games and most of two more. With Caruso on the court, the Bulls have a defensive rating that trails only the league-leading Warriors overall.
For Washington, that's losses in five of seven. I've been talking about their slide (9-17 since a 10-3 start) for a bit now, and there's only a game between them and the 11 seed Celtics. They rank 23rd on the full season in net rating, which isn't a great sign for playoff hopes. Ten Eastern Conference teams sit in the top eighteen, and the Hornets (21st) and Knicks (22nd) both have an edge of at least a point per 100 possessions on the Wizards. It won't be easy to grab a play-in spot. On the bright side, their next four games include the Thunder, the Blazers, and the Magic twice, which should be a golden opportunity to find some stability.
The Timberwolves rolled in Oklahoma City to move up to 19-20. They're now a full four games up on the bottom five teams in the West, which is a decent buffer zone as we approach the halfway point. D'Angelo Russell's 27 points and 12 assists keyed the win. Minnesota is doing what they need to do to give themselves a shot at the postseason.
The Mavs rolled in Houston without Luka Doncic and Kristaps Porzingis. The Rockets are just a terrible basketball team, though they're not any worse than the Thunder, Pistons, and Magic. Houston is now 3-22 with an average margin of -11.36 when #2 pick Jalen Green plays. For reference, only nine teams in NBA history have finished a season with a margin of "victory" below that number. Houston's overall MOV is better given their run when Green was out, but it's never good when the games you play without your supposed franchise player are the best part of your season by a significant margin. Dallas is heating up with six wins in seven games, and they narrowly hold the West's 5 seed.
Denver beat Sacramento 35-23 in the first quarter, and no quarter from there on was decided by more than a point. De'Aaron Fox couldn't get the Kings back in the game despite his 30-point effort. Sacramento missed a chance to pass the Spurs and reclaim the 10 seed, and they will instead remain half a game out.
Nikola Jokic continued to roll for the Nuggets with 33 points, 10 boards, and 7 assists. He leads the league with 12 games of 25+ points, 7+ assists, and 7+ rebounds, and he also leads the league with 15 games of 25+ points, 10+ boards, and 5+ assists. In both categories, Giannis, KD, and Harden make up the next three, though in two different orders. Oscar Robertson holds the single season record with 59 25, 7, and 7 games and 58 25-point, 10-rebound, and 5-assist games, and those records will be safe for another year.
The Lakers started both halves strong to pick up a nice win over the Hawks. It was a strong team effort. LeBron dropped 32 and almost made it a triple-double. Russ was a point short of a triple-double. Malik Monk went for a career-high 29. Avery Bradley and Talen Horton-Tucker scored 21 each off the bench. Melo chipped in 17 too. LA has won five of six, and they'll get a good test tomorrow night when the Grizzlies come to town. This is still a middling team that has yet to show consistent signs of being able to push beyond that, but they're in a better spot today than they were a week or two ago.
The Hawks, meanwhile, are just floating a little behind the East play-in zone despite what's been a dang good season from Trae. His defense is never going to be that good, but he's doing just about everything that could be asked of him and has been fantastic offensively. The team around him just hasn't been as good. In a rather telling stat, the Hawks have been 7.1 points better per 100 possessions with Young on the floor versus off it each of the last two seasons. The difference is that they were +5.3 per 100 in his minutes last year but have fallen to +2.3 per 100 in his minutes this year. They've simply gotten worse around their star.
The Cavs closed the night with a win in Portland, sealing the deal with a good fourth quarter. Darius Garland was excellent again with 26 and 6, and Cleveland is keeping pace with Philly in the middle of the East play-in picture. A win at Golden State tomorrow would push them back up into a tie with the idle Sixers. As I've been saying for a while, this is a really solid basketball team. Getting Rajon Rondo out there is huge too; getting
For Portland, the slide continues. CJ McCollum has been out for a while. Dame has missed a few games now. Regardless of injuries though, they're just not good. The defense is abysmal, and they rank 26th in the league in net rating. They're on a 4-16 run, and the 1-5 start to that stretch happened with CJ still in the lineup. And yet the 10 seed is just one game away. The West is a little different than usual this season.
NCAAM
Not a whole lot happened last night, which is pretty typical of Friday nights in college basketball. Xavier (Butler) and Marquette (Georgetown) both picked up comfortable wins in Big East play. The most exciting part of the night came in Patrick Ewing's presser, which he stormed out of after claiming the late John Thompson was rolling in his grave with Georgetown's recent performances. That's never a good sign.
Elsewhere, Ohio picked up a win over Kent State to keep things rolling in the MAC, Army and Navy both moved to 3-0 in Patriot League play, and Cornell took an early conference hit in a loss to Penn.
TODAY'S PLAYS
NBA record: 79-79-3 ATS (11-22 Underdog ML), 10-12-1 O/U, 0-1 parlay, 0-1 props
CBB record: 73-100-2 ATS (4-16 Underdog ML)