Mike Bets #243
11 min read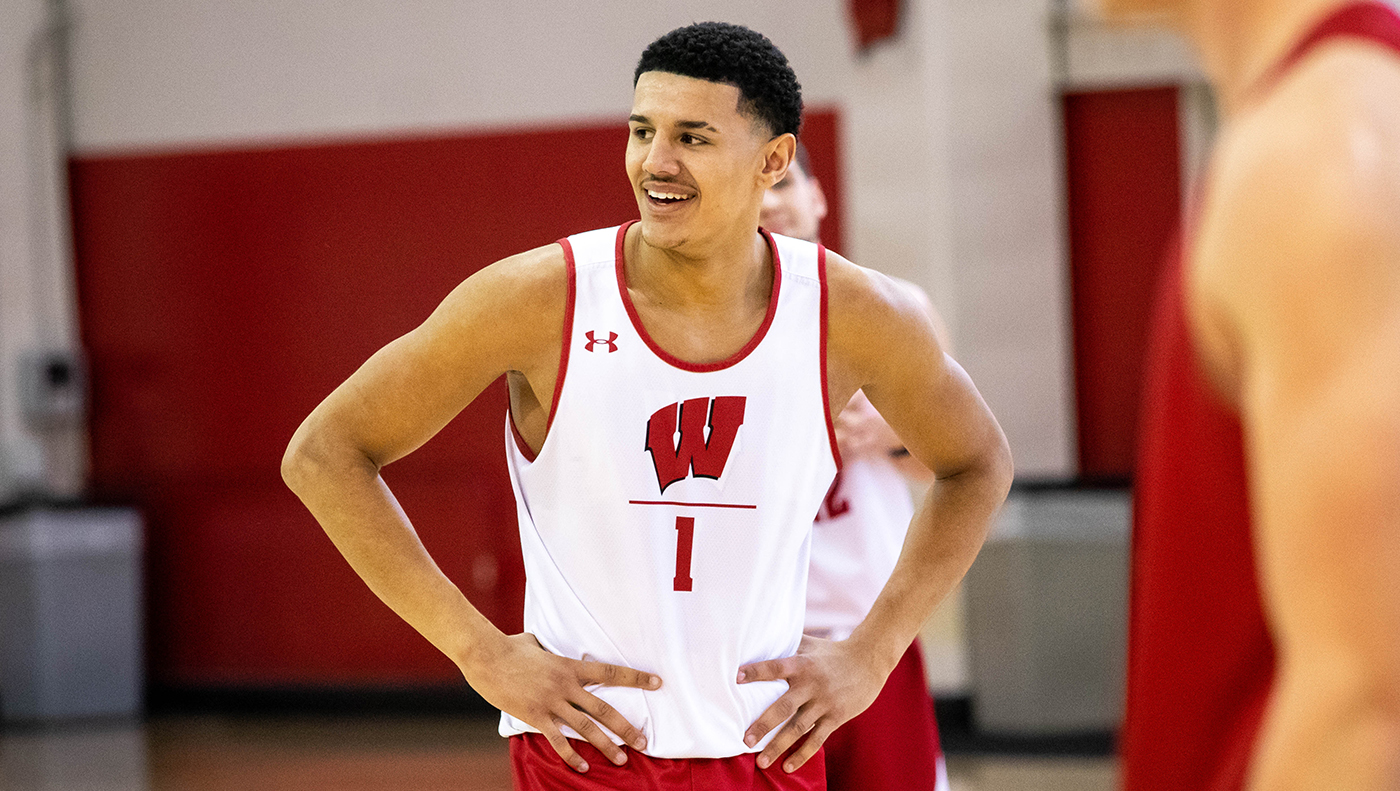 Happy Sunday. I went 1-2 NBA and 8-10 CBB yesterday which is not great but also not terrible. We'll take it and try to improve today. But before we go look for some winners, let's run through yesterday's recap.
NBA
The Grizzlies used a great second quarter to grab a win over the Clippers in Los Angeles. That's eight in a row for Memphis. They're now 27-14 and just four games back of the West's top seed. Jaren Jackson Jr led the way with 26, and Desmond Bane scored 20+ points for the eighth time in twelve games as the Grizzlies won without Ja Morant (thigh soreness), Steven Adams, Kyle Anderson, and others. They'll have a chance to sweep the LA doubleheader tonight against the Lakers.
The Clippers, meanwhile, fall to 5-9 in games without Paul George (and Kawhi Leonard). I mentioned their recent struggles the other day, and the issue is less the offense that's been near the bottom of the league all year anyway and more the defense that's been more mediocre than great lately with a number of absences (George, Batum, Hartenstein, etc.). They're still fine in the larger picture of making the play-in, but it would be nice to grab a few more wins here and there as various players try to get back on the court.
The Hornets beat the Bucks in a game where Giannis, Khris Middleton, and Bobby Portis accounted for 94 of Milwaukee's 106 points. Jordan Nwora played 31 minutes and scored 3 points, and Milwaukee's bench scored a grand total of 0 points in 65 total minutes. With Jrue Holiday, Grayson Allen, Donte DiVincenzo, Pat Connaughton, and George Hill all joining Brook Lopez on the sidelines, a number of players have been asked to step up. They didn't get the job done last night. Antetokounmpo dropped 43 in the loss, and Middleton was an assist away from a 27-point triple-double.
Terry Rozier led the Hornets with 28, and this win helps them keep pace with the Raptors for the 7 seed. Both are closing in on the Cavs and Sixers, sitting just a game and a half back of the former and two back of the latter. Charlotte's defense is still a serious issue that will need to be addressed at some point over the next few seasons to turn this team into contenders, but, for now, they have the offense to balance it out and compete for a playoff spot.
The Pistons beat the Magic in a game between the league's two worst teams. Gary Harris continued to flash his improved form with 28 points for Orlando, and Cole Anthony did his thing as well with 19 points, 6 assists, and 8 rebounds. Ultimately, the Magic were a little too top-heavy in this one, and Detroit's more-balanced effort won the day. The loss gives the Magic a two game advantage in the race to the bottom.
The Jazz got everyone but Rudy Gobert back, but they couldn't beat the Pacers in Indy despite a 36-point, 9-assist effort from Donovan Mitchell. Two consecutive losses have Utah two and a half games back of the top of the West, and the Grizzlies are now closer behind them than the Suns and Warriors are in front of them.
Lance Stephenson posted his second straight masterclass for Indiana, going for 16 points and 14 assists, and Domantas Sabonis scored 42 on just 22 shots to lead the way. It's just the fourteenth time in NBA history that someone has dropped 42+ points on 22 or less shots while making 5 or less free throws (Sabonis made 3). There have been plenty of high-scoring, low shot games (278 with 42+ on 22 or less shots), and they're still impressive when they rely on free throws. Giannis, for example, scored his 43 last night on just 20 shots, also going 18-20 from the line. But these games with high points, low shots, and low free throws are pretty rare. Sabonis pulled it off. The win ends a six-game skid for Indiana, and they're still only four games back of the play-in zone. With their expected record sitting a full five games above their actual record, a much improved second half of the question is far from an impossibility here.
The Celtics smothered the Knicks, holding them to just 75 points. Jaylen Brown's 22-point triple-double was the first of his career, and Boston evened up the season series after a heart-breaker of a loss in New York the other day. Notably absent from this one was Celtic killer Evan Fournier, and it's perhaps no surprise his teams struggled to score in his absence. After splitting their three day double-header, both teams are right where they were before – tied for the East's 10 seed. These are two flawed teams, and the last few days might be an indication that neither is ready to take a step beyond that. Boston certainly played the better of the two, and yet they're 1-1. The Knicks did enough to get the job done but were far from impressive. Sounds pretty familiar.
Tyler Herro and Duncan Robinson combined for 60 off the bench as the Heat throttled the Suns in Phoenix. They're now tied with the Bucks for the East's 3 seed while Phoenix will see their lead at the top of the West fall to half a game. Miami just keeps winning despite various key injuries, most notably Jimmy Butler and Bam Adebayo. Our guy Omer Yursteven pulled down 16 boards again, setting the new league season high with 11 games of 12+ rebounds in a row. Rudy Gobert had 13 such games in a row in a stretch spanning the end of last year and the beginning of this year, so it's not exactly a historical standout. DeAndre Jordan holds the longest streak of the decade at 19. Wilt once went 220 games in a row without dropping below 12 rebounds. Note how that's almost ten times longer than the longest streak of the past decade. But for Yurtsteven, who wouldn't even be in this position if Adebayo hadn't gone down, it's pretty dang impressive.
NCAAM
It was a very busy day of college basketball. Let's run through some of the highlights.
In A10 play, VCU took care of La Salle to keep their early conference momentum going. Davidson knocked off Rhode Island to maintain their favorite status, but URI will have to be feeling decent about how close the game was. Then there's Dayton, who rolled past George Washington to keep some semblance of tourney hope alive.
In a non-conference game, St Louis edged Iona. That should give them some nice momentum as they jump into conference play with a trip to Dayton on Tuesday.
The big game in the ACC was Miami @ Duke, and the Hurricanes established themselves as a real problem with a win. They're now 13-3 (5-0), and while some of their performances have been less than impressive, you can't ignore a win like this combined with a record like theirs. The U, to at least some degree, is back baby. For Duke, here's some proof that the ACC won't be a total cakewalk this year, though I'm still not convinced there's more than 4-5 decent teams in the conference. The Blue Devils will surely drop from their #2 spot, and expect to see Miami join them in the top 25. In other ACC news…
Clemson topped NC State on the road and theoretically still has a decent at-large shot.
UNC bounced back from a loss to Notre Dame with a throttling of a very underwhelming Virginia team.
Pitt beat Boston College in a game that I hope nobody financially invested in.
Wake Forest moved to 13-3 (3-2) with a narrow OT win over Syracuse. This was a really good win to pull out, and it's the kind they'll need to keep building towards March.
It's not ideal that Notre Dame went to OT with Georgia Tech, but they managed to walk away with a win to keep their momentum alive. With those wins over Kentucky and UNC on the resume, anything is possible, for now.
Florida State beat Louisville in a game between two teams that haven't really done anything to be considered good but also could very well go dancing because who else is taking the usual ACC spots?
Houston got past Wichita State relatively comfortably to stay undefeated in AAC play. The Shockers have now opened their conference slate with losses to Memphis and Houston. While those aren't bad losses, they're huge missed opportunities in a conference that doesn't have endless amounts of them. They're behind the 8-ball now.
ECU went into the half up 6, but they couldn't hold on against Temple. The loss drops them to 10-4 (1-1) and removes just about lingering belief in their ability to compete in the AAC. That's not really a statement on Temple (they're not that bad), instead having more to do with just how slim that belief was to begin with.
In the Big 12, Baylor turned a 6-point halftime deficit into a 12-point win over TCU on a day when a number of their closest competitors faltered. Kansas fell in Lubbock after managing just 25 points in the first half. Iowa State lost to Oklahoma after a terrible 30-47 second half. And Texas failed to come out of the locker room after the half too in a disappointing loss to Oklahoma State. Singular losses in the Big 12 don't mean a whole lot when it comes to tourney selection. It's a dang good conference. But when it comes to chasing Baylor for the crown, every game is going to matter. The Bears are sitting pretty early on.
West Virginia narrowly beat Kansas State in the day's other Big 12 game. You have to feel for K State. They've made some clear steps forward this year but have fallen to 0-3 in conference play with two one-possession losses. Finding some wins with some level of consistency by the end of the year would be a good goal. For WVU, this is a solid win. They're 12-2, and while they might not be a top-shelf Big 12 team this time around, they'll have a good shot at picking up the wins they need to go dancing.
In the Big East, both Providence (St Johns) and Villanova (DePaul) played great second halves to walk away 4-1 in Big East play. DePaul, now 0-4 in conference, has very little time left to right the ship. Their upcoming gauntlet will likely do them in. Elsewhere, Seton Hall topped UConn in OT. That might end up being a pretty crucial win for seeding later on with both teams figuring to have a tournament resume by the end of the season.
It wasn't always easy, but Purdue got the job done at Penn State. This team has looked like the best team in the country at times, but they've been largely frustrating in Big Ten play so far. A trip to Ann Arbor Tuesday could, if Michigan is able to play, be a good test (they just announced Michigan will not be playing the game on Tuesday). In other Big Ten action, Rutgers (beginning to look much better after a slow start to the season) absolutely drilled Nebraska (mostly looking absolutely awful in Big Ten play).
A quick note on the Michigan-MSU situation – this is a pretty terrible look for Michigan basketball. If you can't play you can't play, but to have this happen at like 12:30 the morning of the game with absolutely no suggestion that it was a possibility until then is just awful optics. Nothing certain can be said from outside the program, but it seems that this could have been handled far better with earlier testing and better communication.
Louisiana Tech holds the top spot in C-USA for now, as they rolled past UTSA while UAB let Rice drop 51 in a game-deciding second half. These two play in thirteen days.
Princeton roared back in the second half and topped Cornell at the buzzer. At 12-3 (2-0), the Tigers are the clear leaders of the Ivy right now, especially with Yale and Harvard struggling.
Toledo smashed NIU to move to 3-1 in MAC play. They have, more or less, picked up where they left off last year. Huge games with Ohio, Akron, and Buffalo await at the end of the month.
Loyola Chicago needed overtime, but they got the job done against Bradley to keep their at-large resume in pristine shape. With Drake, Missouri State, and other struggling, Loyola is the very heavy favorite to grab the MVC's auto bid anyway.
Utah State needed OT too as they beat New Mexico State. It's been a less-than-convincing start to Mountain West play for the Aggies, and I'm not liking their chances to push for an at-large bid. The more important game saw Colorado State visit San Diego State, and they were manhandled in the second half, losing 17-43. The Rams are still 11-1 with some really good wins and thus well-positioned overall, but this was a little reminder that San Diego State has the conference's best program.
Belmont and Murray State both moved to 2-0 in OVC play. Morehead State did too, and they might be worth watching again this year. They spoiled Belmont's excellent season at the end last year.
In the Pac 12, UCLA won comfortably at Cal while Washington State routed Utah. These are the kind of wins the Bruins will need to push for a conference title. Cal and WA State are theoretically alive for at-large contention in a weak Power 5 conference, but I'm not all that convinced either team will get there.
A lot happened in the SEC, starting with an Auburn win over Florida that will put the Tigers at 3-0 in conference play. That's an 0-2 start for Florida, and while losses to Alabama and Auburn won't hurt the bottom line, they do need to pick up some wins at some point. A Wednesday night loss to LSU would again be understandable, but it would also put Florida at 9-6. In other SEC action…
A terrible Missouri team beat Alabama, which feels very Alabama. This team looks elite one day and then awful the next. Who else could beat Gonzaga but lose to Iona?
Kentucky rolled past Georgia to pick up a solid win.
LSU beat Tennessee to move to 14-1. Their only loss came against Auburn, and they'll have a shot for another quality win against Florida this week. Tennessee, meanwhile, is looking more and more like a solid tourney team that won't make a whole lot of noise beyond that.
South Carolina narrowly topped Vandy in a game between teams with an outside chance of making an at-large run.
Ole Miss beat Mississippi State in a similar game, though this win came by 10 points instead.
Arkansas fell to 0-3 in SEC play as Texas A&M picked up another big win. The Aggies are 13-2 (2-0) and have passed some early conference tests. For Arkansas, things are beginning to look dire. Their version of a quality win is Kansas State, and Mississippi State, Vandy, and Texas A&M isn't exactly a murderer's row type stretch. Going 0-3 there isn't a great sign.
South Dakota State moved to 4-0 in Summit play with a demolition of South Dakota.
Abilene Christian lost for the second time in as many games, this time to Sam Houston Sate. SF Austin also took a tumble against Tarleton State. With both Grand Canyon and New Mexico State rolling early, it might not be the year of the newcomer in the WAC.
In the WCC, both Gonzaga and San Francisco rolled while BYU picked up a good win over St Mary's. Right now, all four have a good shot at going dancing. BYU's path became much more secure last night.
TODAY'S PLAYS
NBA record: 80-81-3 ATS (11-22 Underdog ML), 10-12-1 O/U, 0-1 parlay, 0-1 props
CBB record: 81-110-2 ATS (5-18 Underdog ML)