Mike Bets #244
7 min read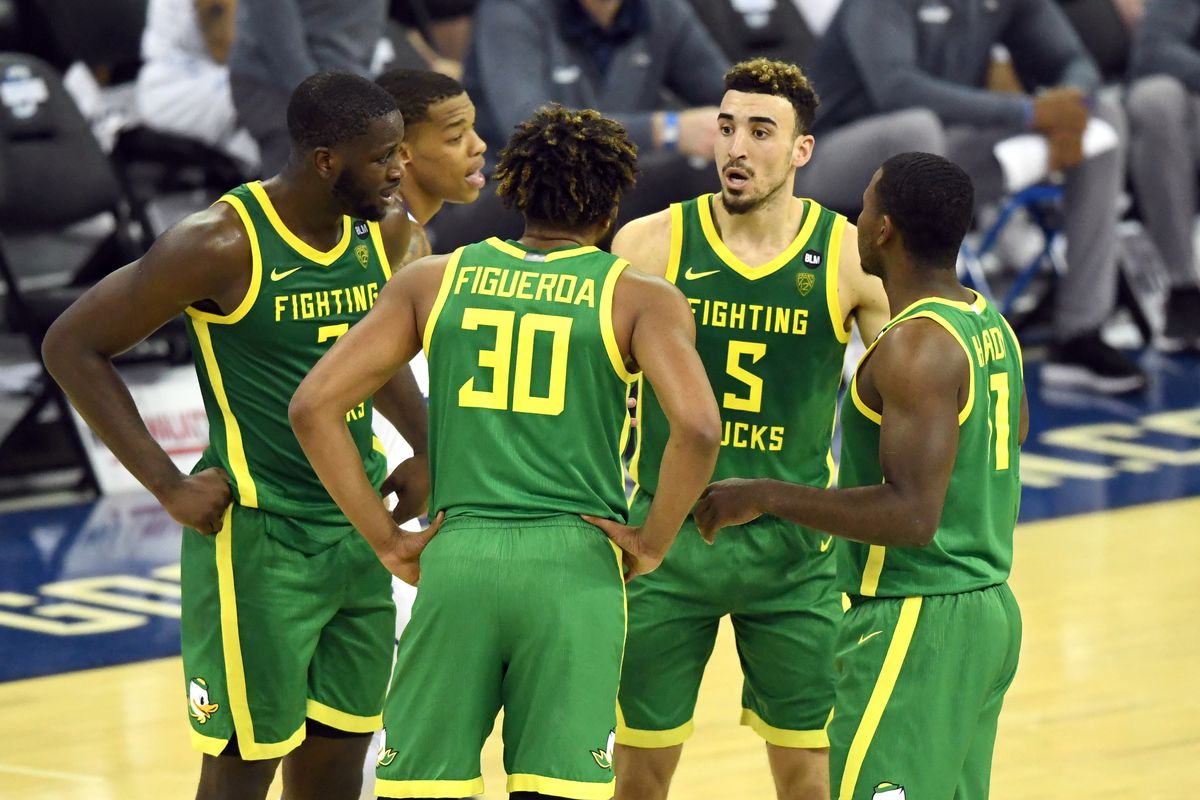 Happy Monday. Yesterday was a solid day. I went 2-3 on NBA with an outright dog hit and swept three CBB plays. We'll always take that. Let's keep the momentum going tonight. But first, a quick recap of yesterday's action.
NBA
The Spurs and Nets kicked the day off with an early afternoon game. San Antonio came back from a halftime deficit to force OT, but they fell a little short in the extra period after this Cam Thomas shot –
Both James Harden and Dejounte Murray neared triple-doubles, and KD led all scorers with 28. For Brooklyn, this brings them back within a game and a half of the East-leading Bulls and breaks a five-game home losing streak. After visiting Portland tonight, they get a good test in Chicago Wednesday night. San Antonio, meanwhile, drops to 3-8 in games decided by 5 points or less. They're four games back of their expected record (19-20), and that's why the team with the seventh best net rating in the West is tied for the 10 seed and a full 5 games back of the Lakers and the top seven.
The Clippers rolled past the Hawks in the afternoon too. Amir Coffey came up big, tying his career-high with 21 points in just his eighth ever start. The Clips move back within a game of .500, and they're at the bottom of the West's 5-9 stretch, which is separated by just 2.5 games. Atlanta is now 17-22 and showing no signs of turning things around this year. Their defense is simply brutally bad. The Hawks aren't awful; they're a borderline play-in team with a net rating better than the Hornets (barely), the Knicks, and the Wizards. But expectations were very high, and they're just not being met. Might a Simmons trade, or something of similar magnitude, be considered? As I wrote on Simmons a few months ago –
Funnily enough, the Hawks make a decent amount of sense here. Simmons lines up with their core as far as age goes. When he's 30, Trae Young will be 27, Clint Capela will be 32, Kevin Huerter will be 27, John Collins will be 28, Onyeka Okongwu will be 25, Cam Reddish will be 26, and DeAndre Hunter will be 28. Obviously some of those pieces would end up in Philly, but that mix of ages works really well.
Simmons is also a pretty good complement to Young. He can guard anyone, boost any defense on a more general level, and provide some key secondary playmaking. For Trae, who is an absolute minus defensively despite his offensive genius, that's not a bad running mate. These Hawks have always been in need of additional playmaking too.
One key question here is Bogdan Bogdanovic. On the basis of age, he makes a lot of sense as a trade target here. He'll be 29 in about a week. Philadelphia would also love to have him. But his ability to create his own shot is crucial for Atlanta, and they certainly wouldn't be able to trust in getting something comparable in that regard back with Simmons, at least not right away. They have things to play for right now too after their run to the ECF. The Celtics have shown us; however, that expecting that initial run to lead to greatness in the years after could very well be a fool's errand. Getting Simmons now would likely be a far better move for 2023 and beyond, and that might be the time zone the Hawks should really have their eyes on.
It's not clear that Philly will be willing to accept John Collins and/or the mix of wings and guards (Bogdanovic, Huerter, Reddish, Hunter, etc.) that Atlanta has to offer from an on-court perspective (Capela makes zero sense for either side), but Simmons to Atlanta is worth pursuing.
The Wizards came back in the second half to pull off a narrow win over the Magic. We've talked about how Washington will struggle to make the playoffs after we've seen a more realistic version of the team over the last 25 or so games than we did during their 10-3 start. But winning games like this over bad teams – games that a play-in team theoretically should win – is going to go a long way towards giving themselves a shot. Rui Hachimura's return, starting with his debut yesterday, should help. If the Wizards do make it happen, Kyle Kuzma and Bradley Beal will be the driving forces. Kuzma posted 27 points and 22 boards last night, making him the third player (Jokic, Giannis) to post a 25 and 20 game this year.
Led by Fred VanVleet (32 points) and Pascal Siakam (29 points, 7 assists, 10 boards), the Raptors edged out the Pelicans. All four quarters were decided by 2 points or less. Toronto has won six in a row to move up to 20-17, and they're now just half a game back of the Cavs and the top six.
A near 40-point triple-double from KAT, a near 20 and 20 game from Jared Vanderbilt, and a 20-point double-double from D'Angelo Russell sparked a dominant Timberwolves win in Houston. The TWolves are now 20-20, and they're right in the mix to grab one of the last two non play-in playoff spots out west as we approach the season's halfway point. The Rockets are now 3-23 when #2 pick Jalen Green plays.
The Nuggets held off the Thunder in OKC behind a near 20 and 20 game from Nikola Jokic and 22 points from Austin Rivers. Denver has been treading water all year, and they're still sitting there in the middle of the conference. Right now, they hold the 6 seed. With Jamal Murray likely out another month and Michael Porter Jr out indefinitely, things likely won't change any time soon.
The Mavs comfortably beat the Bulls at home, and they're really starting to pick up speed. Over the last fifteen games, Dallas is 10-5 with a much-improved offense (up to 8th in the league over than span) and the league's best defense. They trail only the Grizzlies by net rating and are up to 10th there on the full season. Maybe Jason Kidd is starting to figure things out, and maybe the Mavs can start to pull away from teams like the Nuggets, Clippers, and Lakers. Also worth mentioning – Luka had a 22, 14, and 14 triple-double last night, making him the first players this year to post 14+ assists and 14+ rebounds in the same game. For Chicago, this is your first loss since December 11. On top of that, it's a road loss to a good team that drops your lead at the top of the East to 1.5 games. Things could be worse.
The Warriors ran away from the Cavs in a low-scoring affair. Steph led all scorers with 28, and no one else scored more than 17 points. Most notable, of course, was Klay Thompson's return. 17 points and 3-8 from deep in your first game in two years is pretty dang good, though the 4-10 effort from inside the arc could use some work. Cleveland, meanwhile, has been slipping. They've lost five of seven and six of nine. Their various backcourt ailments are a solid excuse, but that's not going to make the teams behind them take their foot of the gas. The Cavs have plenty of work to do to stay in the East's top six.
The Trail Blazers beat the Kings in a game between bad Western Conference teams without a play-in spot. Anfernee Simons has been a real bright spot lately; he scored 31 points and dished out 6 assists last night for his third game of at least 28 and 6 in his last four appearances.
Ja and the Grizzlies showed out in the Staples Center in the last game of the night. Memphis was up by 24 after the third quarter. Memphis has now won nine in a row and nineteen of the last twenty-three. They're within 3.5 games of the top of the west. The question heading into this year was whether they could take the next step and become more than a borderline playoff team. Now the better question might be whether they can take all the steps and make a serious playoff run.
NCAAM
There wasn't a whole lot going on in the world of college basketball yesterday.
Colorado comfortably beat Washington to continue to progress along the path towards solid positioning for an at-large bid.
Wisconsin held off a strong charge from Maryland to pick up a narrow road win. The Badgers are still rolling. Maryland, meanwhile, will feel they can at least compete with Big Ten teams this year even if the road to the tourney is likely closed barring a Big Ten tournament run.
Ohio State beat Northwestern behind a monster effort from EJ Liddell. The Buckeyes are in a very good spot. Northwestern is beginning to trend down and needs to act fast to save their season.
Indiana topped Northwestern to pick up another solid win. They have a lot to prove on the road and against quality teams, but the Hoosiers look capable of picking up the wins they'll need to at least go dancing. Minnesota, meanwhile, has a good record and not a whole lot else. They need to start winning some games too.
Memphis beat Cincy. After a rough patch, they're starting to balance out again. These are the kind of game you need to win in the AAC to build a resume, and the Tigers are much better off now than they were a little while ago.
TODAY'S PLAYS
NBA record: 82-84-3 ATS (12-22 Underdog ML), 10-12-1 O/U, 0-1 parlay, 0-1 props
CBB record: 84-110-2 ATS (5-18 Underdog ML)