Mike Bets #245
8 min read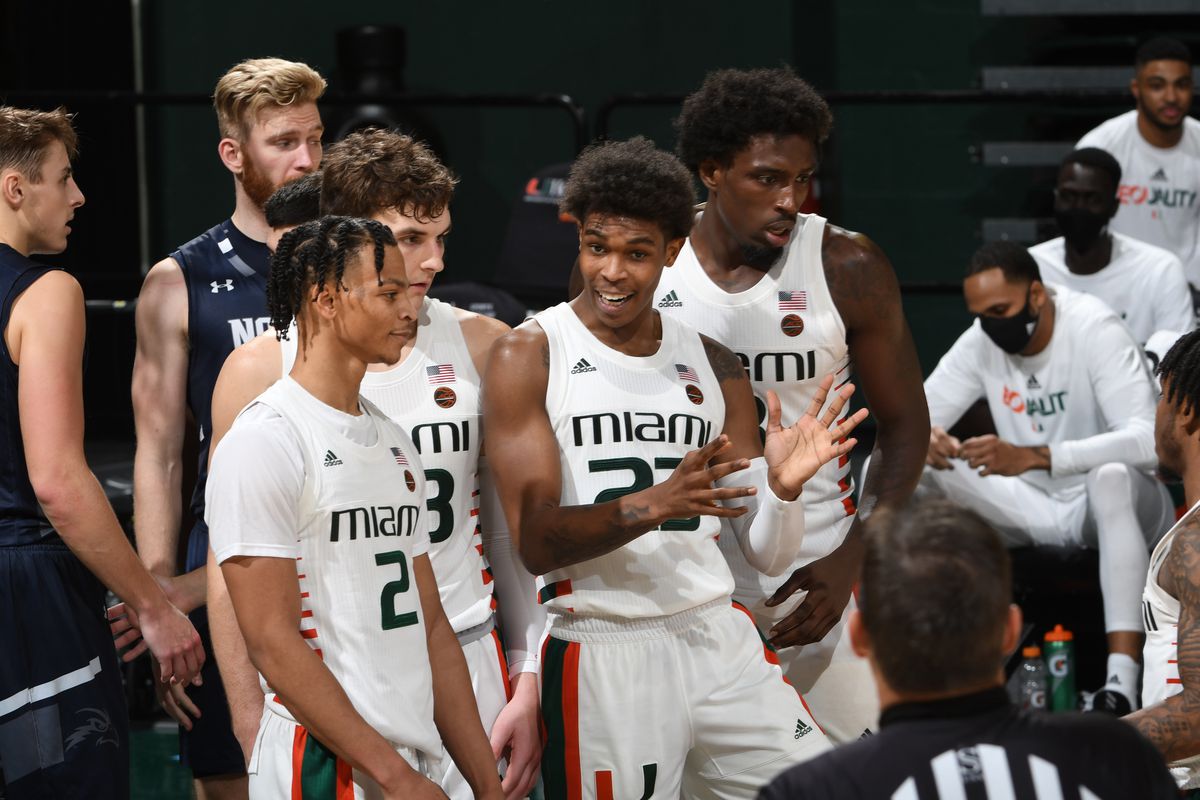 Happy Tuesday. Yesterday was a 2-3 NBA and 0-2 CBB day with some close losses, which means it's time to bounce back today. But before we try to find some winners, let's run through yesterday's recap.
NBA
The Pistons topped the Jazz to start off the night behind matching 29-point efforts from Cade Cunningham and Saddiq Bey. That's three games of 29+ points in his last seven appearances for Bey, who's really starting to turn on the jets. Only he and Anfernee Simons have posted two such games in the month of January so far. It's seemingly had an impact on the Pistons too; they're 4-3 in their last seven games, a stretch that has them sitting a full three games above the Magic at the bottom of the league.
For Utah, the temporary loss of Rudy Gobert is beginning to take its toll. The Jazz were up big early on in this one before dropping the ball in the second half. They fall to 1-3 without Gobert, though one of those losses was the crazy game where Hassan Whiteside was the most important rotation player they had available. Regardless, it's hard to ignore consecutive double digit losses to the Pacers and Pistons for one of the best teams in the league. There really shouldn't be any questions about who the most important Jazz is. Utah has been more than 11 points per 100 possessions better with Gobert on the floor versus off it. For comparison, they're 3-1 with three road wins without Mitchell, and they're 4.6 points better per 100 possessions when he plays versus not. Mitchell is a very good player; Gobert is, statistically at least, more important to the team.
Giannis and Khris Middleton fell a little short against the Hornets for the second time in three days. Both games saw them play without Jrue Holiday, and, despite the fact that they were technically on the court, without a bench. Giannis averaged 34.5 points, 5.5 assists, and 12.5 boards across the two games. Middleton averaged 27, 10, and 8.5 The bench, meanwhile, scored 15 total – yes that's across both games – points on 5-38 shooting, including 2-26 from three. Those are rather unfortunate numbers. The Bucks have lost four of five as they've dealt with the absences of Holiday, Grayson Allen, George Hill, and, until last night, Pat Connaughton and Donte DiVincenzo. They led at the half in three of those four losses, making for a frustrating week in Milwaukee. Now they have some time to heal up before a Thursday night game against the Warriors.
For Charlotte, these are two really nice wins. Terry Rozier and LaMelo Ball combined for 50 last night to lead the way. The Hornets are tied for the 6 seed and hold a two game lead over the East's bottom five. They've had a successful season so far, but they're a team worth watching for some small potential regression down the line. Both the Hornets and Hawks are elite (top three) offensive teams and terrible (bottom three) defensive teams. Their expected records match accordingly. Charlotte's is 19-21. Atlanta's is 19-20. Yet the Hornets are outperforming that mark by two games while the Hawks have underachieved by two games. Will that change over the second half of the season? Or will Charlotte continue to find a few extra wins while the Hawks miss opportunities?
RJ Barrett topped 30 points for the second time in four games to help lift the Knicks over the Spurs. New York won despite getting 2 points on 1-7 shooting from Julius Randle. They're doing what they need to do to stick around the play-in zone, but they're also clearly not a particularly good team, ranking a few spots below 20th in net rating. The Knicks will be an interesting team to watch at the deadline. They have some young players (even Randle is just 27), but this also doesn't feel like a team that's going to develop into a contender within a few seasons with only minor tweaks here and there. Despite their success last year, it didn't really feel that way then either. You get the sense, especially with them being the Knicks, that a big move is coming (or at least will be attempted). Does that happen soon in an attempt to jumpstart this season? Does it happen over the summer? Does it happen later than that? Can they pull it off without going all-in on a product that won't get the title job done? These Knicks are still playing with house money to some degree. That won't be the case once you make that move.
The Spurs keep leaving that door open at the bottom of the West play-in zone. They're actually a game back of the Blazers for that 10 seed now despite having a net rating of -0.3 compared to Portland's -4.1. They're a team to watch for some positive movement over the second half of the season, though you do at some point have to consider that they might just be a team that's not going to win as many games as they theoretically should. It happens.
The Pacers clawed back in the fourth to force OT but then fell to the Celtics anyway. Indiana is now a ridiculous 1-10 in one-possession games, and they're 2-12 in games decided by 5 points or less. That's just absurdly unlucky. Like I said with the Spurs, there's no guarantee you turn that ship around over the second half, but the Pacers are certainly a team to watch for a much better finish to the season record-wise, assuming they don't blow things up. Given how consistently successful they've been for decades (playoff appearances in 25 of last 32 seasons) and how hard this core's ceiling appears to be, sacrificing a potential playoff berth for moves that will help spark a good rebuild wouldn't be a bad idea. In other news, Domantas Sabonis had an 11-point, 10-assist, 23-rebound game last night. That's the 22nd game in NBA history of 10-15 points, 10-15 assists, and 20+ rebounds. Bill Russell has the most with eight, and only Jokic (2018), Russ (last season), and now Sabonis have done it since 2000.
For Boston, they're back within a game of .500. Both Jayson Tatum and Jaylen Brown showed up last night, as they tend to do. The Cs are right there with the Knicks in the play-in zone. Also like the Knicks, they're worth watching for trades. Boston has a solid playoff shot (though at least one of the Hawks/Knicks/Celtics trio could very easily miss out on the play-in altogether), but this is a deeply flawed offensive roster led by two score-first wings and not a whole lot else. Whether the Celtics are willing to trade one of the Js, who seem to be the only compelling trade chips outside of Robert Williams, is another question, but it's one that will get harder and harder to avoid if they continue to float around the 10 seed heading into February.
The Sixers rolled in Houston, which shouldn't surprise anyone. It was actually their second win of exactly twenty points against the Rockets this month. Philly has won seven in a row and eight of nine to move all the way up to the East's 5 seed, where they sit just four games back of the conference-leading Bulls. They're still pretty clearly a tier below some of the East's top teams by the overall metrics, which place them around 13th in the league, but there's no doubting that this is a solid basketball team despite all of their issues with Ben Simmons. We're nearing crunch time with Simmons. If a trade is going to happen in time to help this season, it's gotta be soon. Today's news that Daryl Morey wants to package Tobias Harris in a Simmons deal would suggest to me that he's simply not getting the type of offers he wants and is trying to sweeten the pot to land a Dame-type player before it's too late for this season. Whether that works or not is a different question.
Houston is now 3-24 when #2 pick Jalen Green plays.
The Cavs held off the Kings late after Sacramento's spirited second half charge. The win allows the Cavs to hold the East 6 seed, and the loss pushed the Kings a game and a half back of the West's 10 seed. Both teams will have work to do in the second half, but the Cavs' work involves holding onto a playoff, and, if necessary, play-in spot. The Kings need to do a lot of work to even be in that position.
The Trail Blazers answered the Nets' big second quarter with a big quarter of their own in the third, and they held on late to pick up their second win in a row. Anfernee Simons was great again with 23 points and 11 assists, and he is 6th in the league in points and 7th in assists so far in January. With CJ expected back soon and the West 10 seed now temporarily in hand, Portland will be feeling a little better about where they stand, though Dame's injury situation and their overall on-court issues that don't go away after two wins are still some things to deal with.
The Nets played this one without James Harden but with Kyrie Irving (22 points, 4 assists, 8 boards). It's hard to read too much into it, though Cam Thomas did score 21 to continue his recently promising play. Brooklyn has some issues, especially against top-tier teams, and they'll need to sort through those by the end of the year if they want to chase their goals.
NCAAM
There was very little CBB action last night, but…
Oregon held off Oregon State in a game they needed to win to help their bid to turn a rough start into an tourney shot. Beating what's been a bad Oregon State by 2 points isn't exactly convincing, but a win's a win.
Navy moved to 4-0 in Patriot League play, but Army fell for the first time to Colgate, a bizarre team with a 5-10 record but four wins of 15+, including one over Syracuse.
There are a ton of games tonight, including some pretty big ones.
TODAY'S PLAYS
NBA record: 84-87-3 ATS (12-22 Underdog ML), 10-12-1 O/U, 0-1 parlay, 0-1 props
I feel like this should be an illegal card, but I don't love the board tonight.
CBB record: 84-112-2 ATS (5-18 Underdog ML)