Mike Bets #251
4 min read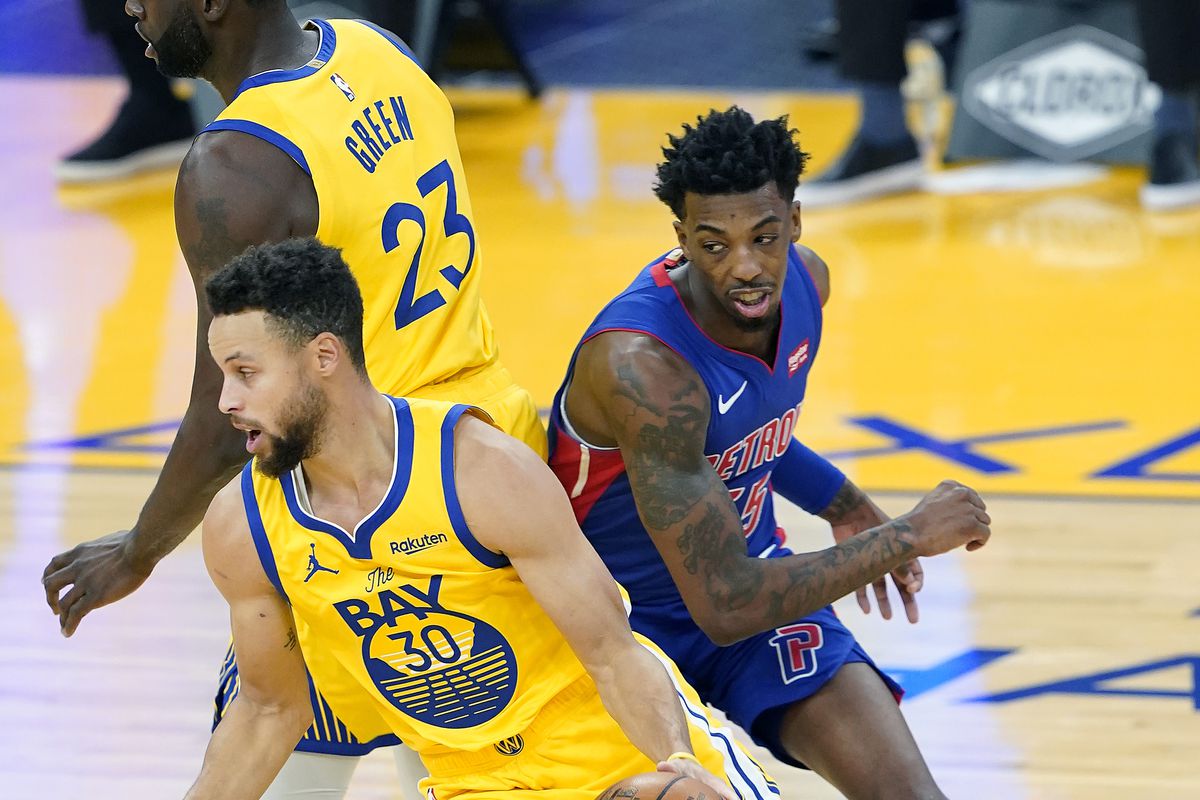 Happy Tuesday. Yesterday was a 3-3 NBA and 2-0 CBB day, which is a win. We'll take it, even if the Jazz should have made us positive in both leagues by finishing off the Lakers. Let's keep the momentum rolling today.
TODAY'S PLAYS
NBA record: 97-96-5 ATS (15-22 Underdog ML), 11-13-1 O/U, 0-1 parlay, 0-1 props
This one feels right to me. The Knicks are coming off a tough loss to the Hornets last night where they failed to crack 90 points, and RJ Barrett played 39 minutes in that game. New York has been solid lately, coming in at 3-2 in their last five, 5-2 in their last seven, and 6-4 in their last ten, but they're not on any sort of tear right now. Minnesota has won five of seven too, and they'll be looking for revenge after falling to the Knicks a few weeks ago without KAT, D'Angelo Russell, and Anthony Edwards. They had an off day yesterday after thumping the Warriors on Sunday night, and I think they end up outlasting the Knicks tonight.
Golden State has been struggling offensively, but there's nothing like a game against the Pistons to get you going again. Here's how Detroit's opponents have fared since January 5 –
Hornets: 140 points
Grizzlies: 118 points
Magic: 92 points
Jazz: 116 points
Bulls: 133 points
Raptors: 87 points
Suns: 135 points
For the most part, teams are scoring all over the Pistons right now. I like Golden State to top 117 with Steph back in the lineup.
CBB record: 116-133-2 ATS (12-25 Underdog ML)
West Virginia is 13-3 but has been crushed by the top Big 12 teams so far, losing by 15 to Texas and by 26 to Kansas. Baylor needs a bounce back win after being smothered by Oklahoma State over the weekend, and they get it done in impressive fashion tonight.
Davidson is 14-2 (4-0) despite playing some of the better A10 teams already in Rhode Island and Richmond. They've beaten Richmond and Alabama on the road. Until their forward momentum stops, I'll take them at plus value against any team in the conference, even a VCU team that I like a lot.
*I don't have a confident play for St Bonaventure @ Dayton, but that's a game to keep an eye on in the A10. Dayton has been rolling since a brutal first four games, and the Bonnies looked to be back to form after some covid issues in a thrashing of VCU a few days ago. Both teams are chasing tourney bids and a conference title, and a win in this one could go a long way.
Iona is 14-3 and has been running through MAAC play so far at 6-0. Against a Monmouth team that's been up-and-down, this line is small enough to take. I like the Gaels to keep their momentum going.
Go Blue. This is the last stand. How much do you want it?
I'm all in on The U, and while UNC is clearly a good team this year, I'm not sold on them being much more than that. They haven't been particularly impressive on the road outside of games against bad BC and GA Tech teams. I like Miami to bounce back from a really close weekend loss in Tallahassee and move to 6-1 in ACC play.
This is a disrespectful line for ECU. They're at home. UCF just got smashed by USF and has been no better than the Pirates in conference play. I like the value here. I think ECU wins.
This line is a little small for the best team in the MAC. Ohio is 13-2 (4-0), and they take care of business here.
Oklahoma has been good at home and overall, and every Big 12 game can turn into a battle. But 3.5 points isn't a lot, and I think this line is a little too small to pass up for Kansas. Eleven of their sixteen games have ended in double digit wins, including victories over Michigan State, Oklahoma State, St John's, and West Virginia.
Kansas State is coming off of a really nice win over Texas Tech, and they've lost by double digits just once all year. That loss did happen to come against Texas, the team they're playing again tonight, but I think they stick with them a bit more this time around. Even that first game was somewhat misleading. K State led by 6 at the half and lost by 13 because of a terrible second half.
I think the Badgers are very good, and while Northwestern picked up a very impressive win over Michigan State over the weekend, they haven't exactly been excelling in Big Ten play as a whole with their 2-4 conference record. I don't see them following up one big win with another.
Vegas hates Iowa State, and I can't figure out why. They're a good team. They should compete well in Lubbock. This is a pretty big line.
You can say Duke didn't take care of business against Miami or Ohio State, but those are at least top 25 level teams. For the most part, they've been very good at doing what they need to do this year. This is a game against a solid but unspectacular FSU team that can push Duke to 5-1 in ACC play. They get the job done.
*Fresno State hosting Utah State late at night will be another interesting one. With a win, we can start to believe in Fresno a little bit more as a team with a legitimate shot at the tourney.