Mike Bets #252
4 min read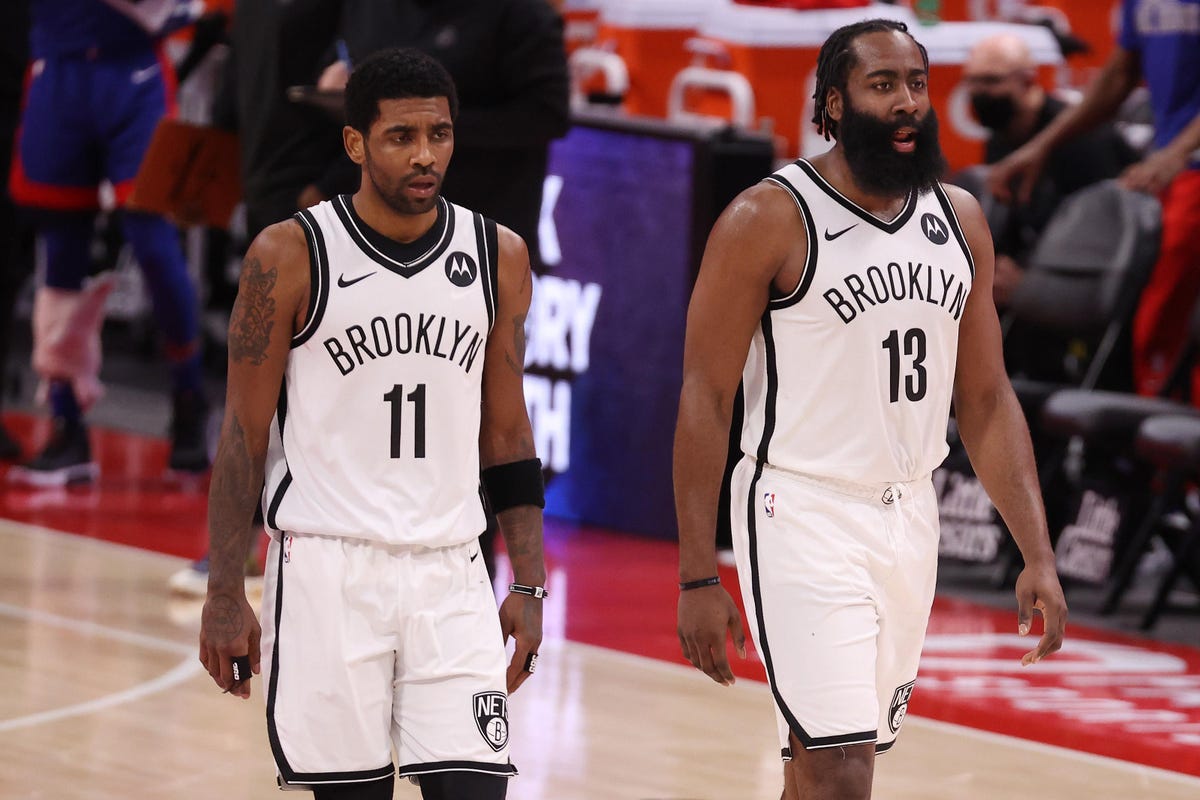 Happy Tuesday. Yesterday ended up as a 7-7 day (7-5 CBB) with a lot of tough breaks. The Timberwolves (-3) won by 2. Kansas (-3.5) won by 3. Iona (-3) won by 1. ECU (+135) lost in OT. The Warriors scored 66 in the first half and then got nowhere close to the 52 they needed in the second half to hit their team over. Even Iowa State and Duke played solid first halves only to collapse in the second. But bad beats are also past beats, and all we can do is move forward knowing that we're close to seeing the board clearly. Let's find some winners for tonight.
TODAY'S PLAYS
NBA record: 97-97-5 ATS (15-22 Underdog ML), 11-14-1 O/U, 0-1 parlay, 0-1 props
KD is out and Brooklyn isn't exactly rolling, but getting them at even value against the Wizards is too much to pass up. Washington has been a below-average team despite their 23-21 record, coming in at 22nd in net rating. Kyrie and Harden should be enough for the Nets tonight.
Alex Caruso might return for the Bulls tonight, but this is still a team down Zach Lavine and Lonzo Ball and coming off of five losses in six games. With the Cavs playing well, I think they take advantage of a depleted Chicago team and pull within half a game of them near the top of the East.
OKC hasn't lost by 7+ since January 7, and they've played teams like the Nuggets, Cavs, and Mavs in that stretch. Against a Spurs team that's lost nine of eleven, I'll take them to keep playing competitive basketball.
Houston has been better lately, but they simply can't hang with good teams. In their last five games against teams in the top eight of either conference, they're 1-4 with all four losses coming by 18+. On the season, they're 0-10 against the West's top five with a number of big losses. The Jazz should play angry and roll in this one after a bad loss to the Lakers the other night.
PARLAY: Bucks, Sixers, Jazz MLs
There's not a whole lot of value in either the Sixers or Jazz, but they should have few issues with the Magic and Rockets, respectively. And adding those two brings the value of this parlay to roughly -125, which is essentially a spread play without having to take the Bucks to cover the whole -6.5 line. At home, with Bane and Anderson now in protocols for Memphis (and Jrue Holiday potentially making his return), I like Milwaukee to break out of their funk and pick up another big win.
CBB record: 123-138-2 ATS (14-26 Underdog ML)
Mississippi State is 12-4 (3-1). Florida is 10-6 (1-3). Why is Florida favored by 6 points? Asking questions like this almost always guarantees that Florida will get back on track with a 23-point demolition of MSU, but we're feeling good today.
Louisville surely has more talent, but they're coming off of three awful losses in a row and have yet to win an ACC game by more than 5 points. BC isn't good, but they're playing a tougher brand of basketball their last few times out. They can keep this one close.
Wake has been up and down in ACC play, but at 4-3, they're largely doing what they need to do to keep building towards an at-large bid. This line is really small against a 7-9 Georgia Tech team that has struggled mightily.
Both teams are rolling, and while Nova is a little hotter, this is just a huge line. Marquette plays a good game and keeps this one close, proving that they're here to stick around this year.
Rutgers hasn't lost at home if you don't count that time they lost to Lafayette early in the season. They've been really good there since Big 10 play started. Iowa hasn't done anything to prove themselves as something more than a solid team. I like the Scarlet Knights in their building.
This is probably the biggest test of the year for A&M given where things stood earlier in the season when they lost to Wisconsin. At 14-2 (4-0), this is their first really big chance to prove they belong in the SEC title race. Getting this line at home? A clear sign of disrespect that they should respond well to.
*I wouldn't touch Bama-LSU. Trying to predict what those two teams look like game-to-game is about as hard as it gets. But that's a really big SEC game for either LSU to stake a solid claim to the title race with a decent 4-2 start or for Bama to get out of their little three-game free fall.
*St John's v. Creighton will be very interesting in the Big East as well. I think St John's has a shot at the Big Dance this year, but they'll need to pick up some wins in games like this.
*TCU v. Oklahoma State is another game to keep an eye on. It should teach us a little more about just how good 12-2 TCU is.
*DePaul finally picked up a win on Thursday against Seton Hall. Can they keep that momentum going against Xavier tonight with another strong performance?