Mike Bets #253
4 min read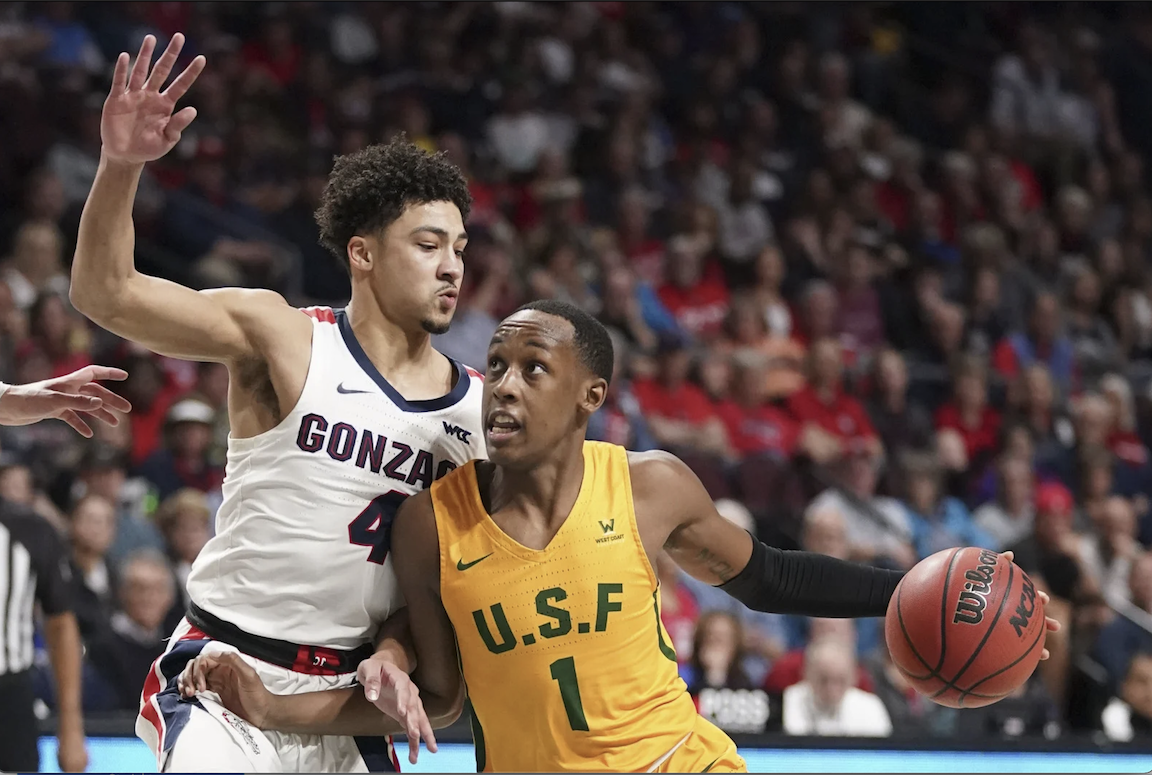 Happy Thursday. Yesterday was a 4-2 CBB day, which I'll take every time, but things were less than ideal on the NBA side of things. The Nets (barely) took care of business while both the Cavs and Thunder disappointed. And then there's the Jazz, who didn't just fail to cover but also lost outright to the Rockets, which crashed two other plays. That's a 1-4 NBA day, which means we bounce back today. Let's find some winners.
TODAY'S PLAYS
NBA record: 98-100-5 ATS (16-22 Underdog ML), 11-14-1 O/U, 0-2 parlay, 0-1 props
The Mavs played a tight game with the Raptors last night that saw Luka play 42 minutes and three other starters top 30 minutes played. They won, and they've been very good lately as they continue to create separation from the Nuggets and especially the play-in zone. But stopping the freight train that is the Suns on the second half of a busy back-to-back is too much to ask. This is a small line. The Suns cover.
I want nothing to do with the other two NBA games today. Let's try to go 1-0 and call it a good night.
CBB record: 127-140-2 ATS (15-26 Underdog ML)
Georgetown is sitting in the front seat of the struggle bus right now, and Providence is off to a 4-1 Big East start with two double digit wins.
UMass is 0-4 in A10 play and hasn't looked particularly competitive against the top half of the conference. St Louis is a solid team. I think they pick up a solid win here.
Indiana has been good at home, but their lack of non-Nebraska road wins and a relative lack of super impressive wins in Bloomington mean that they still have more to prove – to me at least. This is a game Purdue needs to win to keep their Big 10 title hopes in decent shape, and I think they go into their rival's building and get it done. They just won in Champaign and have now won their last four games away from West Lafayette since losing to Rutgers.
If there's a third team that's going to get in on the OVC title race with Murray State and Belmont, it's Morehead State. But I believe in Belmont, and they have a lot behind them in this one after losing to Murray State last week and losing to Morehead State at the end of last season to spoil their tourney hopes. If they're going to chase after their goals, coming out flat in this one would be a pretty bad sign. They win comfortably.
I'm on the Mocs. This is their year. Three of their wins during their 4-1 have come by 8+ points, and the other came over a very tough Furman team.
SMU is 13-4 (4-1). Memphis is 9-7 (3-3). Why is SMU a 6-point underdog? (This sounds an awful lot like the reasoning behind my Mississippi State +6 bet that lost by 2 points last night but this time is different)
NM State has won every WAC game they've played so far by at least 12 points. They even beat Davidson early in the season. Sam Houston State has been impressive on the way to a 5-1 conference start, but this test will be a step too far.
Grand Canyon has won every WAC game they've played so far by at least 14 points. They even beat San Francisco a few weeks ago. This is a good team, and they should take care of business against SF Austin.
They're 6-0 in conference play with four wins of 9+ and the other two coming against the second and third best teams in the Summit in Oral Roberts and North Dakota State. St Thomas hasn't been bad in their first year of D1 play, but this game will be a little much.
Butler lost to UConn by 17 just two days ago and haven't played anyone other than Georgetown or DePaul within 15 points since December 11. I'll take my chances with UConn here.
Boise has been good this year with wins over Ole Miss, Temple, Washington State, and more. They're 4-0 in Mountain West play and have a decent shot from here at an at-large bid. Utah State, meanwhile, has been very disappointing. I'm riding with the Broncos at roughly even odds.
This may be dumb, but I believe in the Dons. Their three losses have all come to likely tourney teams by a total of 8 points. This is a big chance for them to make a statement with a competitive game. Roll the Dons.
I think Utah is really bad. I'll take the Bruins to cover here as they look to stay close to the top of the Pac 12 after dropping one to Oregon last week.
Washington isn't good, but they've at least appeared to be competent so far in Pac 12 play. I can't say the same for the Beavers of Oregon State. At plus value, I'll take Washington.
*USC-Colorado is one to keep an eye on. USC hasn't been very impressive since coming back from covid. Can they restart their Pac 12 title attempt with a good win over a likely tourney team in Colorado? The Buffs are good but have struggled against the class of the conference so far, losing to both UCLA and Arizona by double digits.