Mike Bets #258
4 min read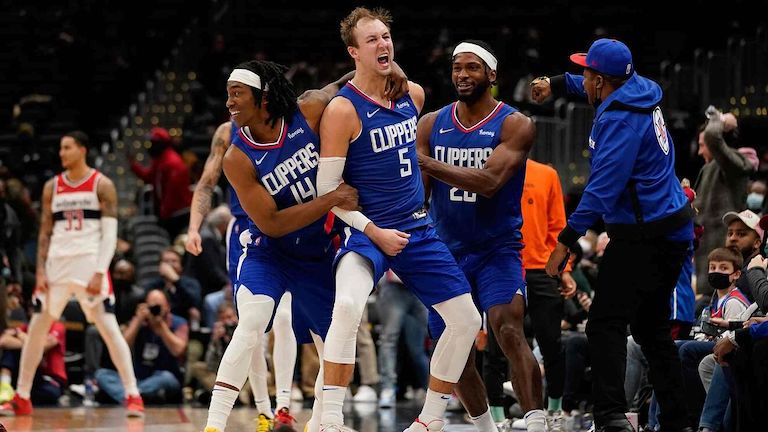 Happy Wednesday. Yesterday was a bit of a roller coaster with a 2-1 NBA record, including a parlay hit, and a 4-7 CBB record that could have been much worse before Air Force and UCLA combined to close the night strong. All in all, that put me a little bit in the red. Let's bounce back today.

TODAY'S PLAYS
NBA record: 99-105-5 ATS (16-24 Underdog ML), 12-14-1 O/U, 3-2 parlay, 0-1 props
The Pacers are 3-12 in their last fifteen. Betting on a decent team to cover a small spread against them is generally a good idea. The Hornets did play – and lose – last night, but only Cody Martin topped 32 minutes. I like them to bounce back here against a flailing opponent.
I don't care what the circumstances are. You don't pass up on a chance to bet against the worst team in the league (the Magic) at plus odds.
With Giannis coming back for this one, I don't see the Bucks losing with a spot in the East's top 4 on the line. They've won four of six and are starting to get full again after Jrue Holiday was out for a bit. Cleveland is very good, but the full-blast Bucks don't have much in the way of competitors.
This one is a feel bet. The Kings just lost by 53 last night. If they have any honor, they're coming out firing and end up covering this spread.
The Nets managed 96 points last night against the Lakers. At home again, with KD and Kyrie sidelined, they lose again. Denver is playing some good basketball, and they were able to coast at least a little bit against Detroit last night before it got close late.
The Grizz have fallen back to Earth a little bit their last five games with a 2-3 record, but they might get Desmond Bane back tonight. Regardless, this is a small line against a Spurs team that has just four wins since December 26th.
The Suns are a little beat-up too, but there's simply no reason to not take a -2 line against a Jazz team without their two best players. Utah has been a mess recently.
PARLAY: Suns, Mavs, Grizzlies, Bucks MLs (+594)
I have the spread for three of these teams, and I like Dallas to bounce back from a big loss to the Warriors last night. Only Jalen Brunson played more than 27 minutes for them while a lot of the Blazers played more significant minute totals in their loss. This is good value for four very winnable games.
CBB record: 154-170-3 ATS (19-29 Underdog ML)
Butler's only Big East wins have come over Georgetown and DePaul, and they've been really bad outside of those games. Creighton is a good team; they should easily cover here.
Go Blue. We're back.
Providence is 16-2. If you get 8 points with them, take it. This should be a really good game between two good teams in them and Xavier. I like it to be close.
Arkansas has won four in a row to start climbing up the SEC and re-stabilize their season. With an iffy Mississippi team up here, I see them continuing to roll.
UNC won by 26 at BC earlier in the season, and they've been pretty good at taking care of business at home. They need to keep building up style points against bad teams since they're not doing a whole lot against the good ones, and I like them to cruise here.
Miami is tied for first in the ACC. Plus odds at Virginia Tech, who sits 2-6 in conference play? I'll take it.
Marquette has been playing really good basketball, and they're 6-3 to Seton Hall's 3-5 in Big East play. Six points is a lot.
FSU is also sitting at the top of the ACC, and Georgia Tech is at the very bottom. They've been losing a lot of games by double digits. Florida State gets it done in this one.
A&M is 13-4 (3-2), and their losses have come to Wisconsin, TCU, Kentucky, and Arkansas by 11, 4, 6, and 3 points. This is a solid team, and they should keep this within single digits against LSU, a team coming off of three consecutive losses.
San Diego State is likely the best team in the Mountain West, and Utah State has been wildly disappointing this year. Take the Aztecs, especially with such a small line.
PARLAY: San Diego State, Notre Dame, Florida State, Arkansas, Michigan MLs, & Miami +5 (+2300)
It's a lock.